Thanksgiving is all about spending some time with the family. It's one of those holidays that bring people together. However, the preparations for Thanksgiving can be quite hectic. From decorations to cooking, all these activities can be overwhelming. It is because of this that the idea of taking advantage of make-ahead recipes is always encouraged. Make-ahead recipes are basically recipes that can be prepared way before Thanksgiving.
This will help you free up some time during the actual day and use it to have fun with your family. Make-ahead recipes will also reduce your workload during Thanksgiving. There are many make-ahead Thanksgiving recipes but in this article, we are going to focus on the appetizers.
Below are some of the best make-ahead appetizers you can prepare for your family this Thanksgiving:
20-Minute Cauliflower Soup
There is every chance that Thanksgiving will be chilly and cold. There is no better way to welcome the family home than with a hot bowl of soup. Although this is not traditionally what most people would serve on Thanksgiving, it will be a great surprise for everyone. Besides, the 20-minute cauliflower soup is easy to make and just like its name suggests, it will only take you 20 minutes.
"Only the pure in heart can make a good soup." - Ludwig van Beethoven
Turkey Sliders with Stuffing Biscuits
The turkey is definitely a big part of the Thanksgiving meal and you can serve these turkey sliders with stuffing biscuits to give your guest a small preview of what is to come later when dinner is served. These three-bite sliders come with flavored biscuit stuffing to get your taste buds yarning. It's a great recipe to start a Thanksgiving dinner. Be careful care though. You don't want to leave the turkey untouched!
Olive oil
Butter
Buttermilk
Thyme
Sage
Celery
Carrots
Turkey
Mayo
Cranberry sauce
Flour
Onion
Baking powder
Butternut Squash Soup with Sage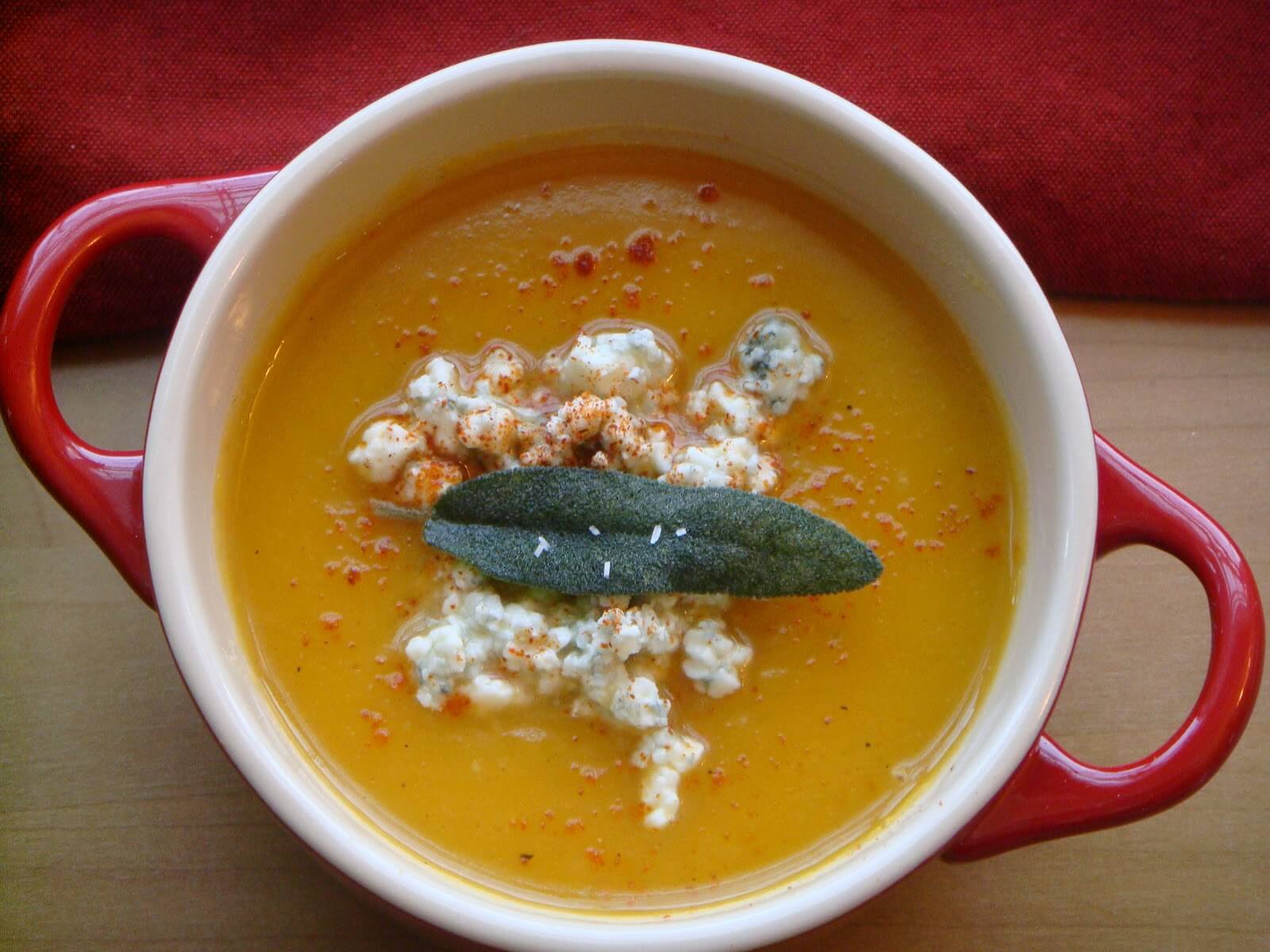 This butternut squash soup with sage will be perfect to spice things up before the big meal is served. It's a creamy and cozy soup that offers the warmest possible welcome to all your guests. Just defrost, reheat, and serve it in small shot glasses as the guests arrive.
Grilled Onion Dip
Grilled onions are definitely simple and light appetizers that would be ideal for Thanksgiving. Throw some onions on the grill outside just a few days before the big day. In case it's cold, you can still roast them inside. The grilled onion dip offers a tasty option to all your guests and will be perfect in setting the stage for all the other great delicacies you are making.
Homemade Butter
If you are in the mood for something a little bit creative, then this homemade butter recipe will surely be a great choice. It may look hard to make but trust us, it's not. What we love most about it is that you can customize it with your favorite flavors including a touch of Sriracha sauce and red pepper jelly. The butter is prefacer when served with baguette. This is one of those simple yet breathtaking appetizers that you cannot afford to miss during Thanksgiving.
Turkey Meatballs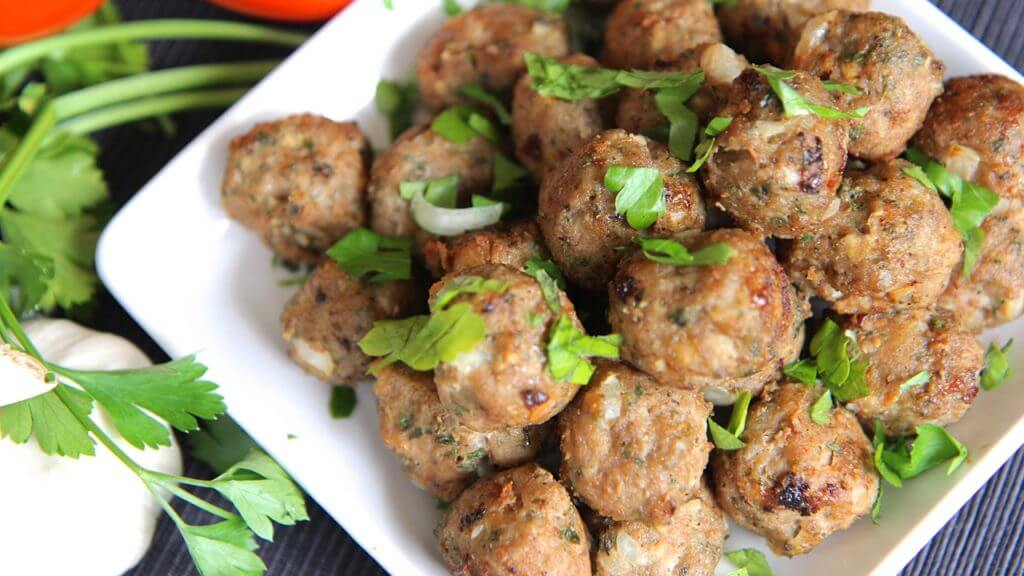 The best appetizer in our list should inspire guests to look forward to the main meal. We know that there are many recipes that you can prepare during Thanksgiving but let's be honest, the turkey gets the most attention. These tempting turkey meatballs are great appetizers as you get ready for the Thanksgiving turkey. The sauce should be made separately.
Tomato-Mozzarella Bites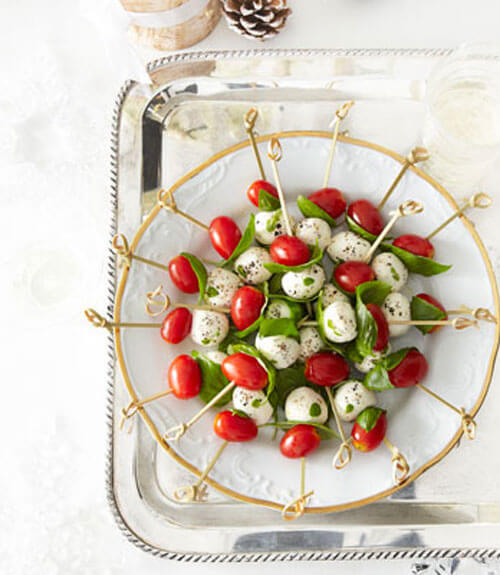 The tomato-mozzarella bites offer the perfect combination of all the great flavors you get in a Caprese salad. They are simple appetizers that can be enjoyed without any utensils. This will not only make everyone happy but it will also reduce the number of dirty utensils to clean after dinner.
Make-ahead appetizers can significantly make your Thanksgiving better by reducing your workload. They will also allow you more time to spend with your loved ones. Although there are many recipes you can try, the ones above will surely light up your Thanksgiving dinner and put a smile on your family and guests.
Related: 6 Last Minute Ways to Prepare Your Home for Thanksgiving
Like these ideas? Which ones are you going to take to heart? Let us know in the comments below!