Are you planning a kitchen remodel anytime soon? Well, one thing you will need to take care of is the budget. Remodeling kitchens can be one of the most expensive home improvement projects out there, but you don't really have to pay such a hefty sum. With the right information, it's still possible to give your kitchen a brand new look without spending a lot of money.
Here are five simple ways to explore:
Keep All the Cabinets and Change Only the Doors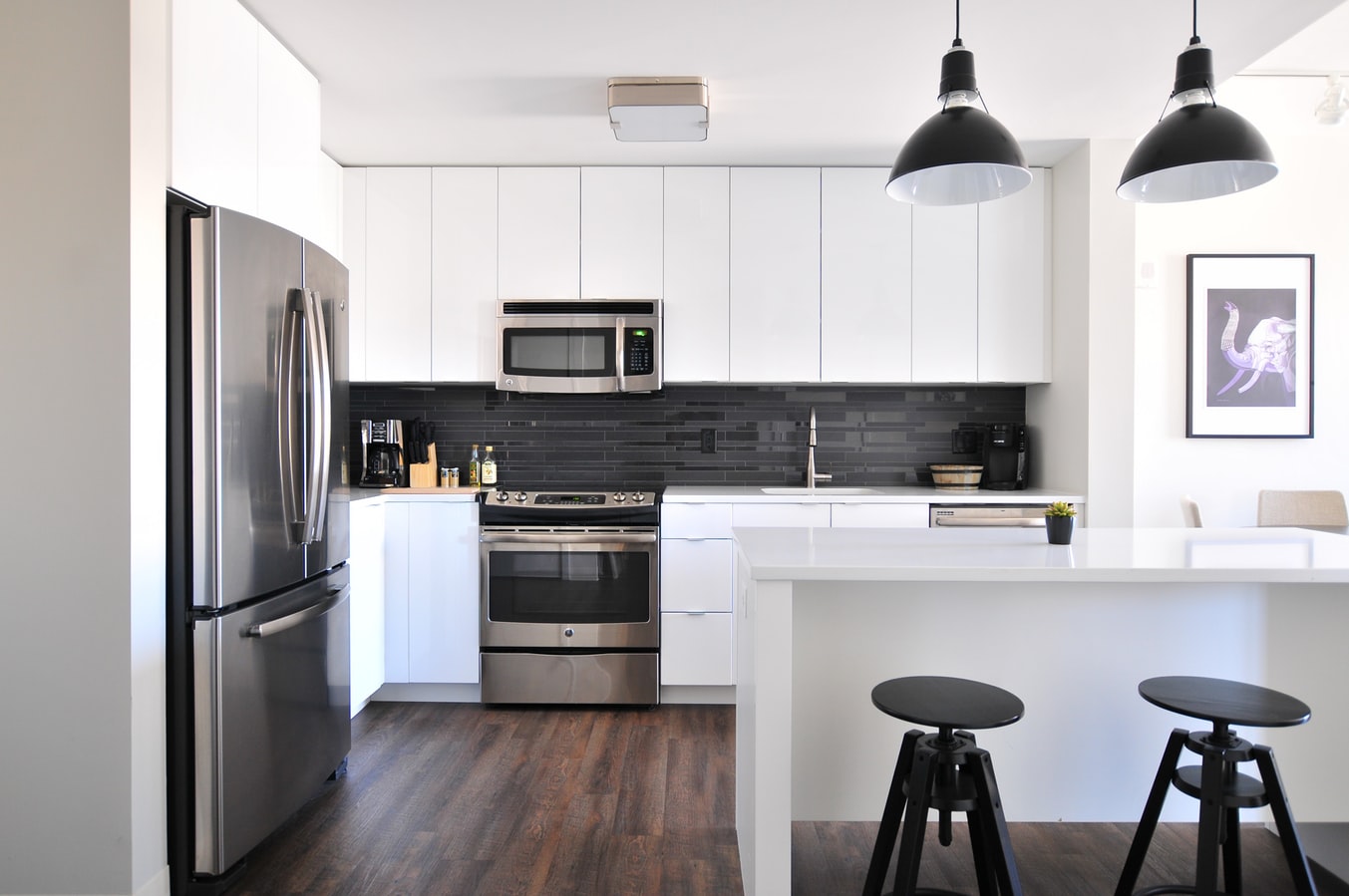 Kitchen cabinets account for a huge chunk of the overall remodeling budget. Typically, the cost of getting new cabinets normally accounts for between 30% and 35% of the entire budget. It's definitely the single biggest expenditure in any remodeling project, so saving on the cabinets can be the best way to save on the final cost.
In that case,
Instead of going for full cabinet replacement, try to just replace the doors only. There are a number of ways to do this, here are a few:
You can buy new doors from the manufacturer right away

You can repaint or stain

Remove doors to create open shelving

Add a new trim or molding
This will deliver a new stunning look at a fraction of the cost.
Consider Stenciling Tiles As Opposed to Full Replacement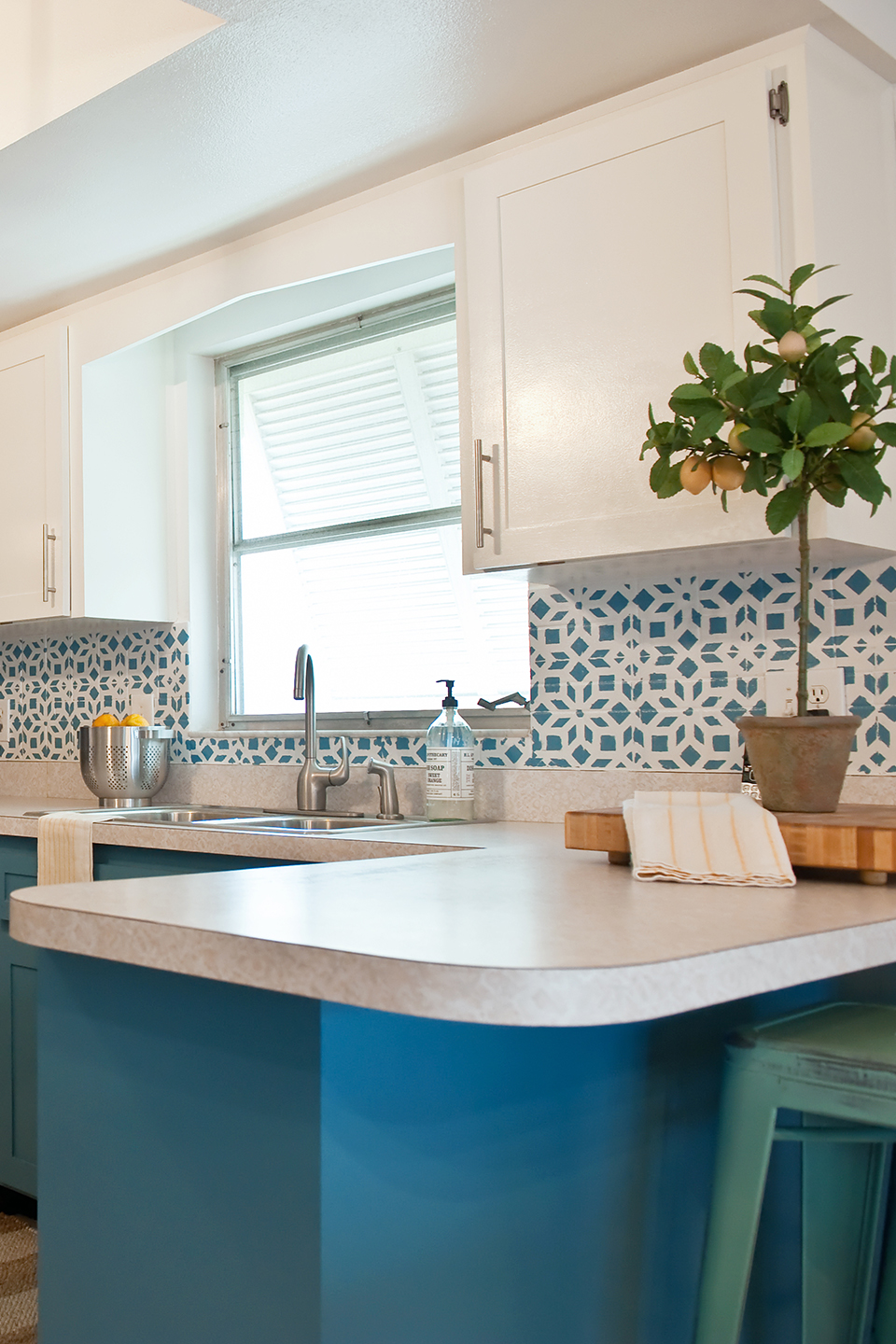 Tearing up your old tiles in the kitchen and replacing them with new options will cost more money. Instead of doing this, how about painting it? Tile stencils can help revamp your tiling at a very low cost. Stencils are available online, come in various patterns, and very little prep work is needed to use them. This saves time and a lot of labor costs, too!
DIY Updates on Lighting
You can use a recessed lighting conversion kit to update the lighting in your kitchen without spending too much money. No electrician is needed to use these kits and they will cost you between $15 and $20 each. The lighting will deliver a dramatic look to your kitchen. The job will take 15 minutes and even a beginner can do it.
Consider Painting the Floors Instead of Replacing Them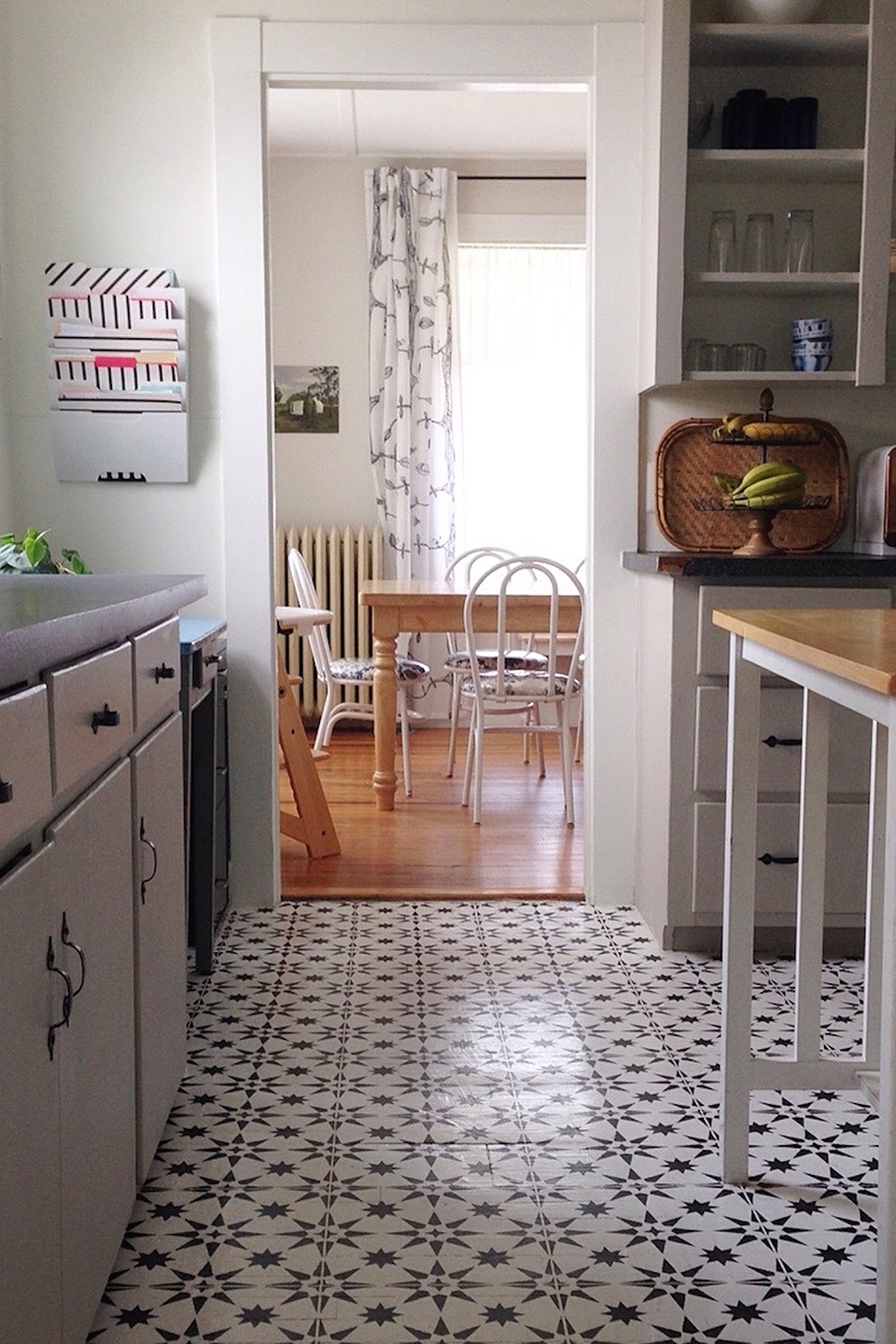 In case you already have a hardwood floor on your kitchen, replacing it may cost quite a lot. Hardwood is not cheap and repainting could be a much more affordable option during a remodeling project. It's the most budget-friendly way to give your kitchen floor a revamped new look.
For the best results, try to use polyurethane-based porch and floor enamel.
Focus On the Things That Matter
There are two major updates that can transform a dingy and dated kitchen into a masterpiece, which are the countertop and backsplash. These two cover an awful lot of space in any kitchen and any update they get will be instantly visible.
As soon as the updates are completed, you will only need to repaint the cabinets and that's it. Even if there are some small damages on the cabinetry, the focus in the kitchen will entirely be on the new backsplash and countertops. What makes this a great idea is the fact that it will cost way less compared to a full kitchen remodel. The idea will also leave the kitchen looking newer and more updated than it was.
Getting an all-new kitchen doesn't have to involve a lot of spending on remodeling, you just need the right plan! Request a free quote to start your own transformation today!