If your kitchen floor is looking a bit worse for the wear, it may be time to think about replacing it. But how much will that cost?
For starters, the average person spends $4,000-$6,000 on materials and labor to replace their kitchen floor. However, this can vary greatly depending on what type of flooring you choose. For example, if you want tile or hardwood floors you should expect to pay more than if you were installing kitchen vinyl flooring.
Nonetheless, utilizing a kitchen for cooking and entertaining requires an especially high level of design creativity. A beautiful new floor can be one way to make your kitchen feel updated and fresh!
Common Flooring Materials and Their Costs
As noted above, the cost of replacing floors will be determined by many factors. But the type of material you use has the biggest effect.
Here's a breakdown of the most commonly used kitchen flooring materials and how much money they will cost to install if you want to replace kitchen flooring!
Hardwood Kitchen Floors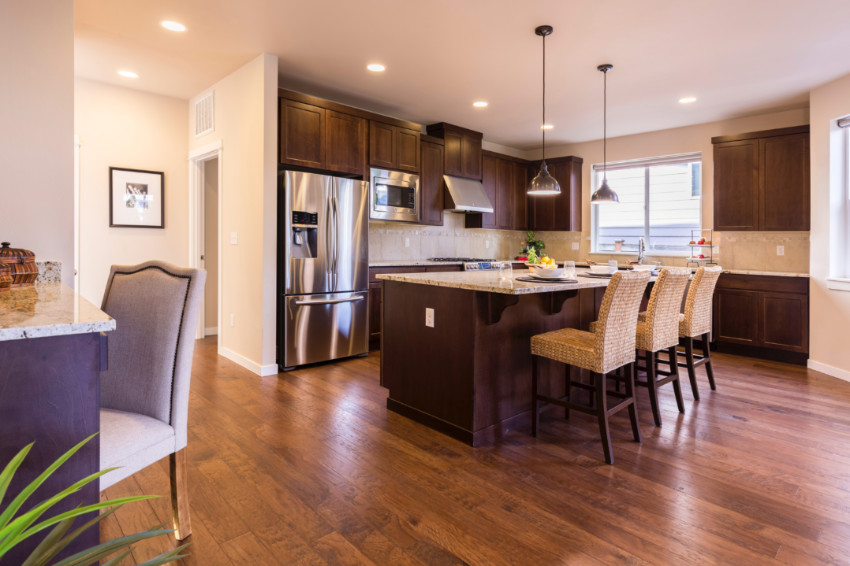 Installing new hardwood floors can be a great way to improve the look, feel, and value of your kitchen.
There are many benefits to installing hardwood in your kitchen including increased safety for children, reduced noise levels when walking on the flooring, better sound insulation, and improved air quality.
However, there's also an associated cost with this project that needs to be considered before moving forward.
On average, a full oak hardwood kitchen floor will cost $4,000 to install. It's one of the most expensive flooring materials you can go for.
Tile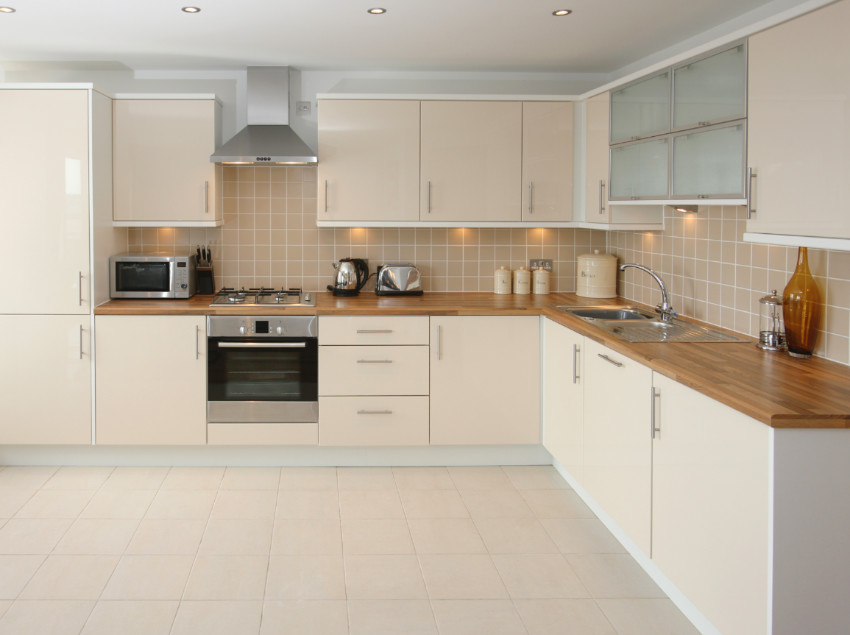 The cost of installing tile kitchen floors ranges from $600 to $2,000 depending on the size and type of flooring material used. Tile is a great alternative to traditional linoleum or vinyl kitchen floors.
It's durable, easy to clean, and looks great with an array of color options available. And besides, tile is one of the most durable materials you can use in your kitchen and is very moisture resistant. It will definitely be worth the investment.
Vinyl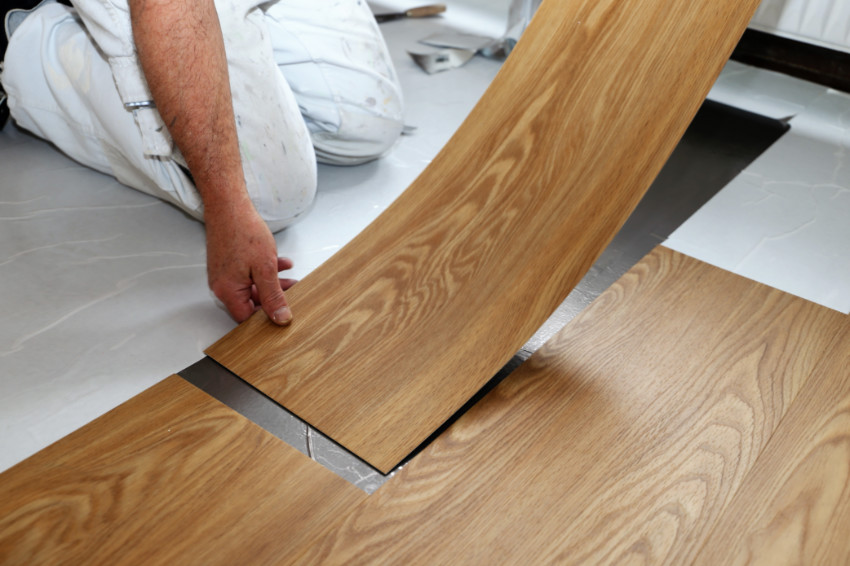 In case you're looking for a low-cost flooring option for your kitchen, then you can go for vinyl. But don't let this price tag fool you.
Although vinyl is cheap, it's one of the most durable materials you can buy. This is also a water-resistant flooring option that will reduce the chances of mold and mildew massively.
Even if you're thinking of revamping the floor in a commercial kitchen with lots of foot traffic and heavy-duty use, vinyl will still be a great choice. On average, it will cost between $800 and $1,000 to install a vinyl kitchen floor.
Laminate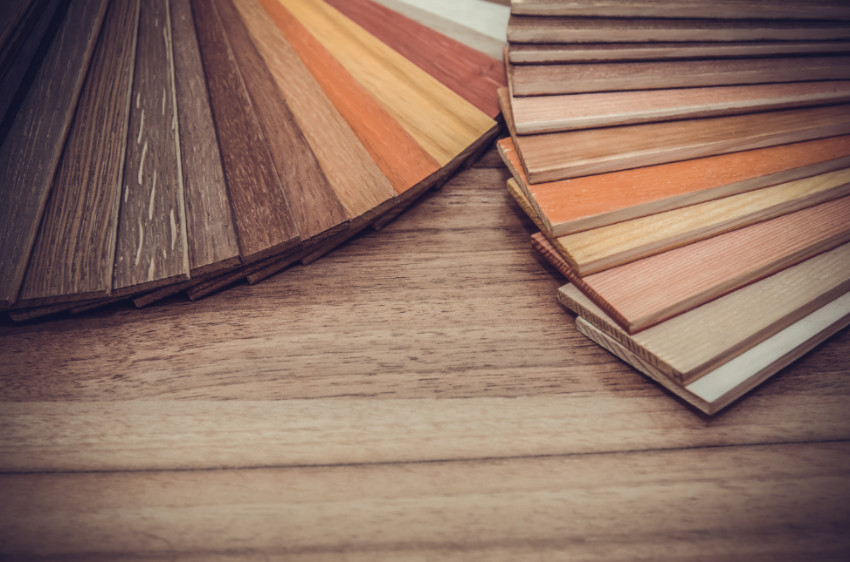 Laminate is often seen as a classier yet cheaper flooring option. In case you want to give your kitchen the class of hardwood floors but you cannot just afford it, then kitchen laminate flooring will be the next best option. And when it's sealed properly, laminate can last for a long time.
There are of course many different types of laminate to choose from. They range from $1 to $5 per square foot depending on the quality you're picking.
Installation costs will also vary based on several key factors but on average, you can expect to pay between $2 and $8 per square foot for a typical kitchen. Installing a laminate floor may cost between $1,300 and $4,200.
Bamboo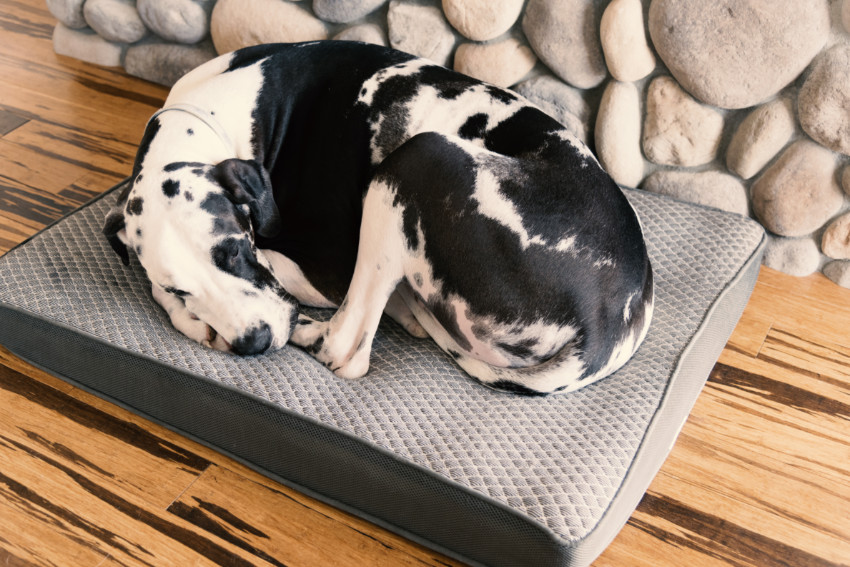 Bamboo is a relatively new flooring material and it may seem a bit weird at first, but don't dismiss it. Bamboo isn't just durable but it can be customized to deliver a superb look.
Well-constructed bamboo plants with a nice stain are now available and you can bet they look classy.
Bamboo is also a very affordable flooring option. It will cost you an average of $1,500 to have it installed. The great thing with bamboo is that it requires very little maintenance and chances are it will last for a long time.
---
Have you picked which material to go for? Contact a local flooring company and request a free quote for installation!