Teenagehood is that time when start realizing how things work, and consequently, start figuring out self-expression - whether in some form of creative art like music, writing, and painting, or simply by selection that piece of clothing that defines you.
In that sense, we have selected for you the most beautiful ideas for a teen girl's room decor, so you can get inspired and try something new today!
Washi Tape

The best thing about Washi Tape is how inexpensive and easy to use it can be. With a little creativity and inspiration, you can make something like this decorated bedroom door for cheap! They come in many different colors too, so don't be shy!
Recreational Area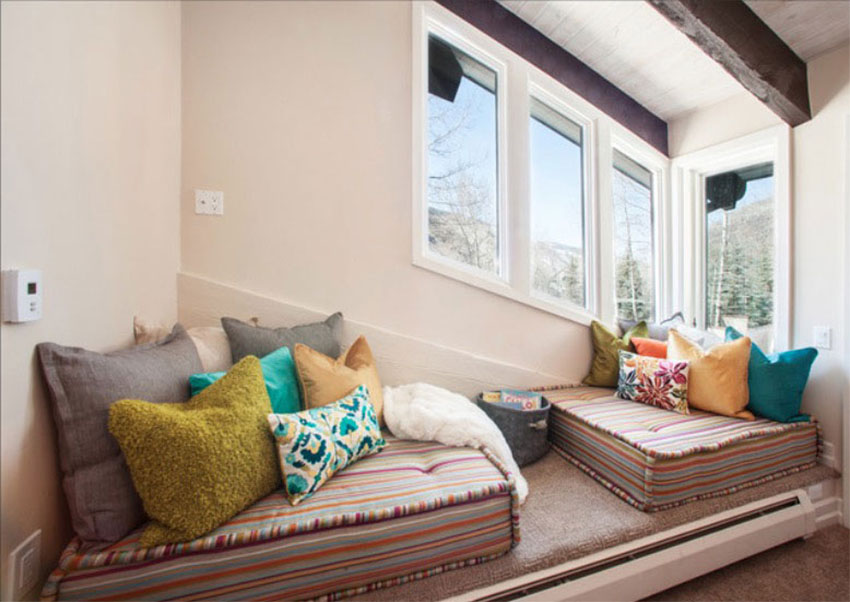 There's no secret to this simple relaxing area, where a girl can read, watch Netflix, do homework, whatever works! It's perfect to keep the bed only for sleeping, an attitude that actually helps anyone sleep better!
Chalkboard Paint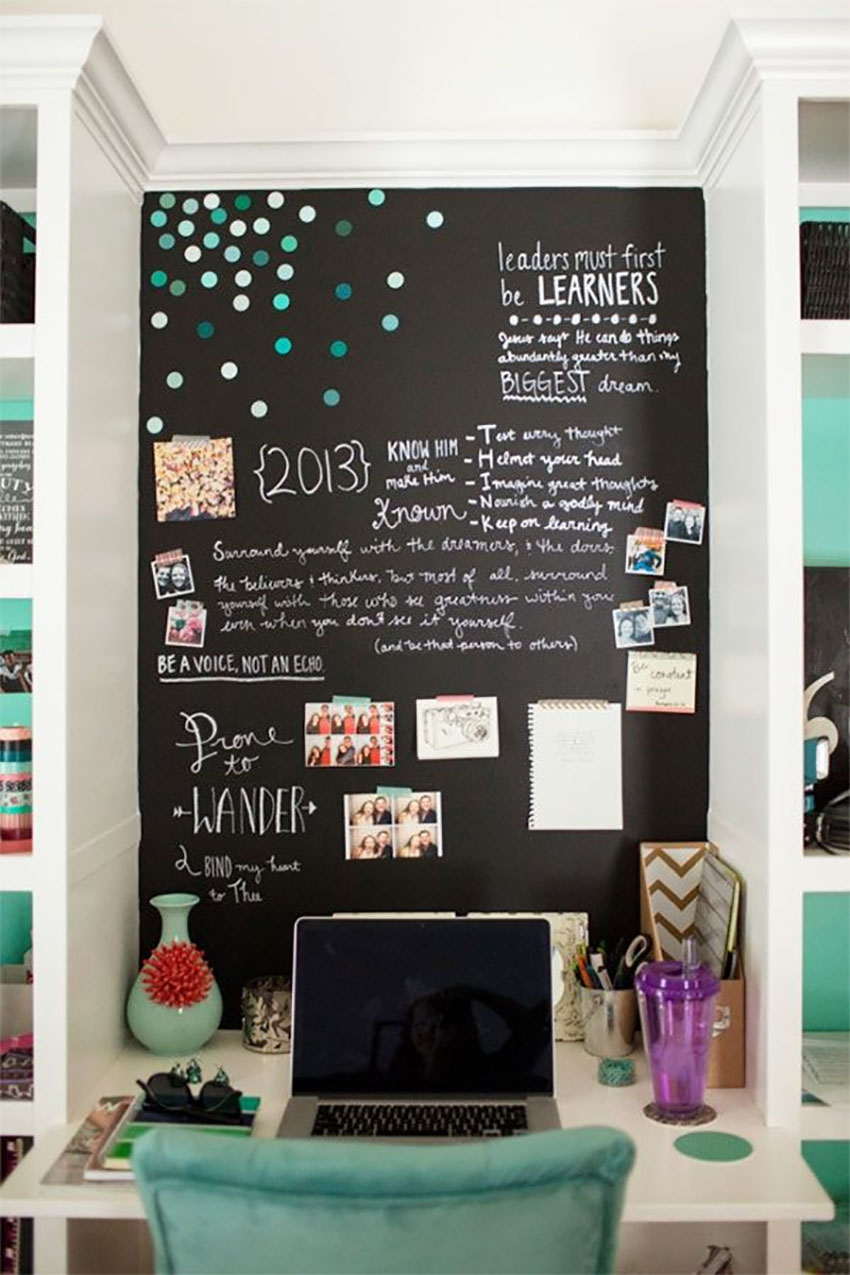 The ideal paint for a girl who loves to doodle. You can make the drawing area as big as you want, but in this case, the more the merrier! Can be used for note making, important reminders, motivational quotes, and so on!
Chalkboard Dresser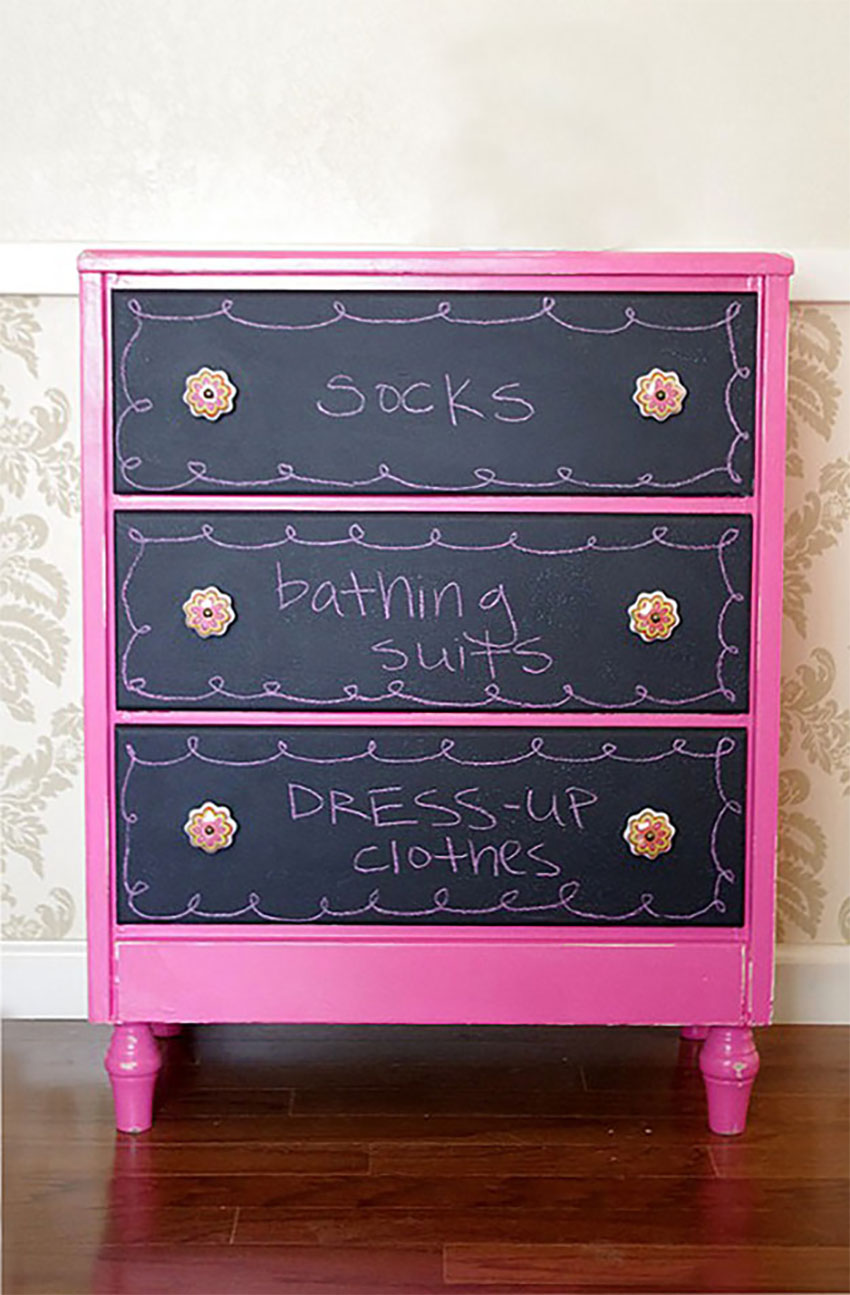 Still on the chalkboard paint bandwagon, you can apply the same idea to a dresser by decorating it with chalkboard paint to write what's inside - or just whatever you want, after all, it's your bedroom!
Lights and Frames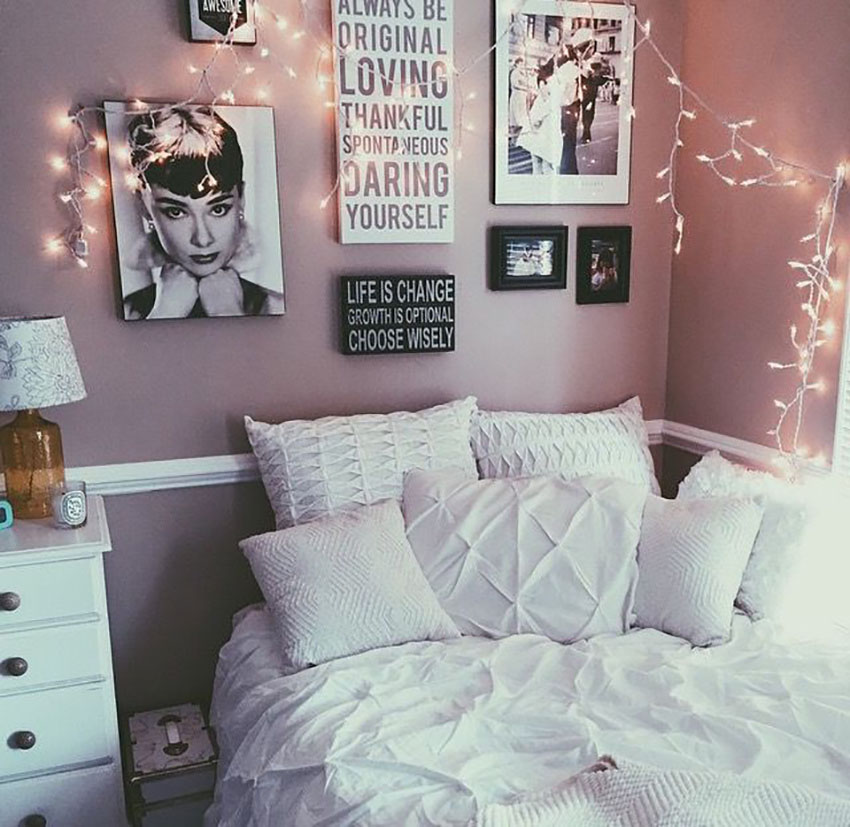 It's easy to buy or make your own frames with pretty much anything you love, whether it's inspirational quotes, favorite movies, artists, albums, it's your call. And to give the room a special touch, you can use a simple light string to decorate!
Vintage Arrows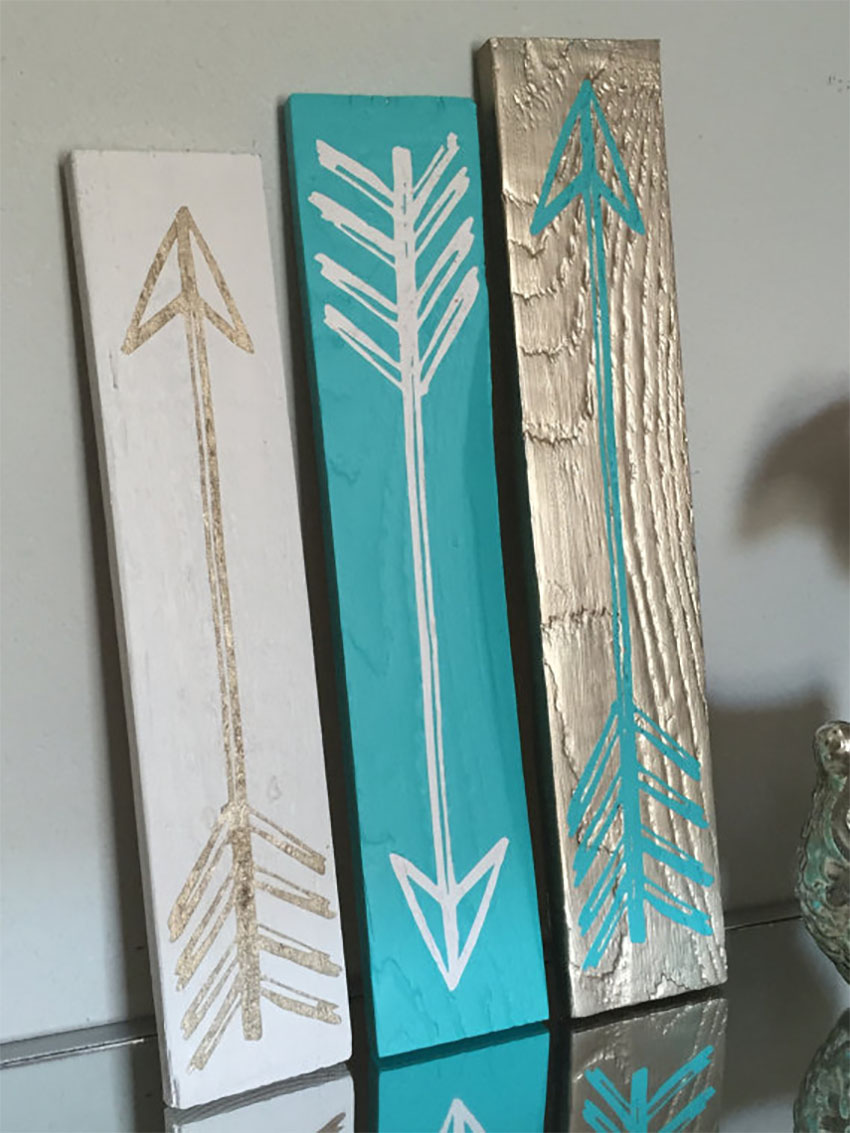 For symbolism or pure aesthetic, you can't deny the beauty of a set like this!
Bubble Hanging Chair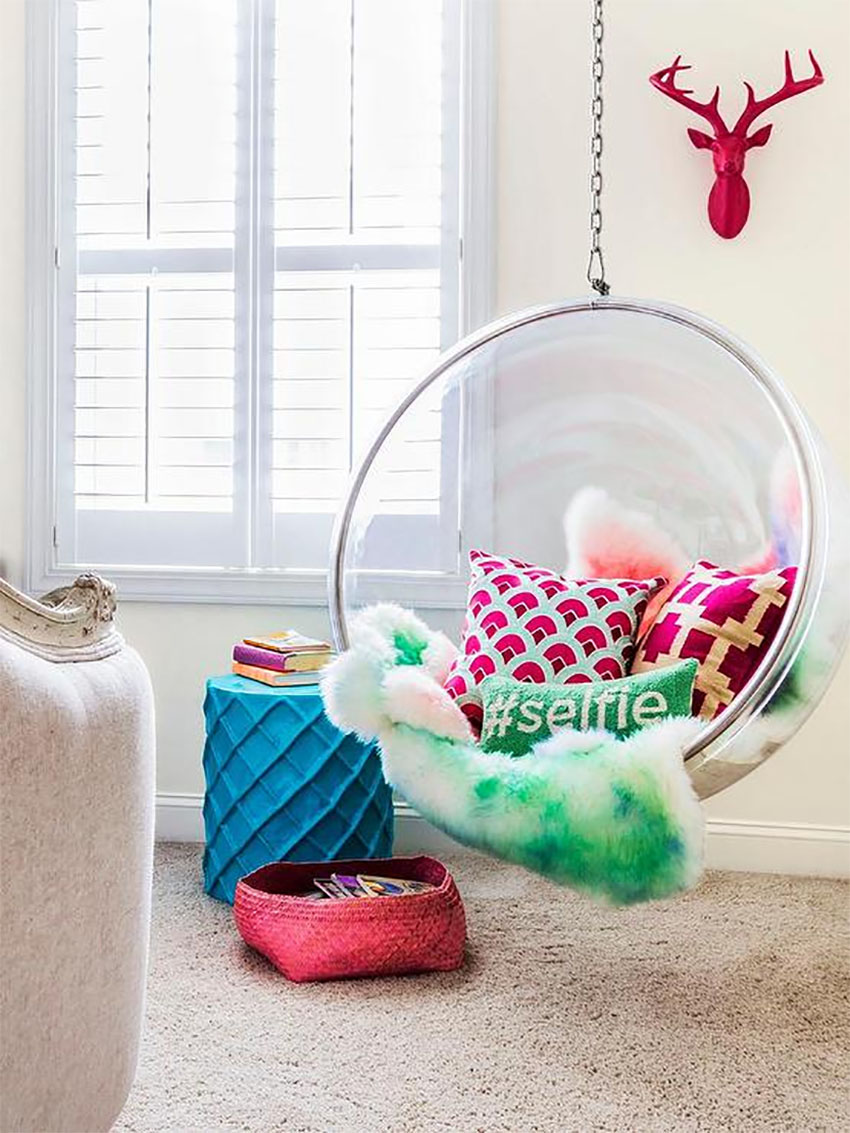 The perfect spot to relax and read while listening to some music. If you want something more personal, stay on the lookout for DIY options of this idea, you'd be surprised just how creative (and easy) they are!
DIY Jar of Dreams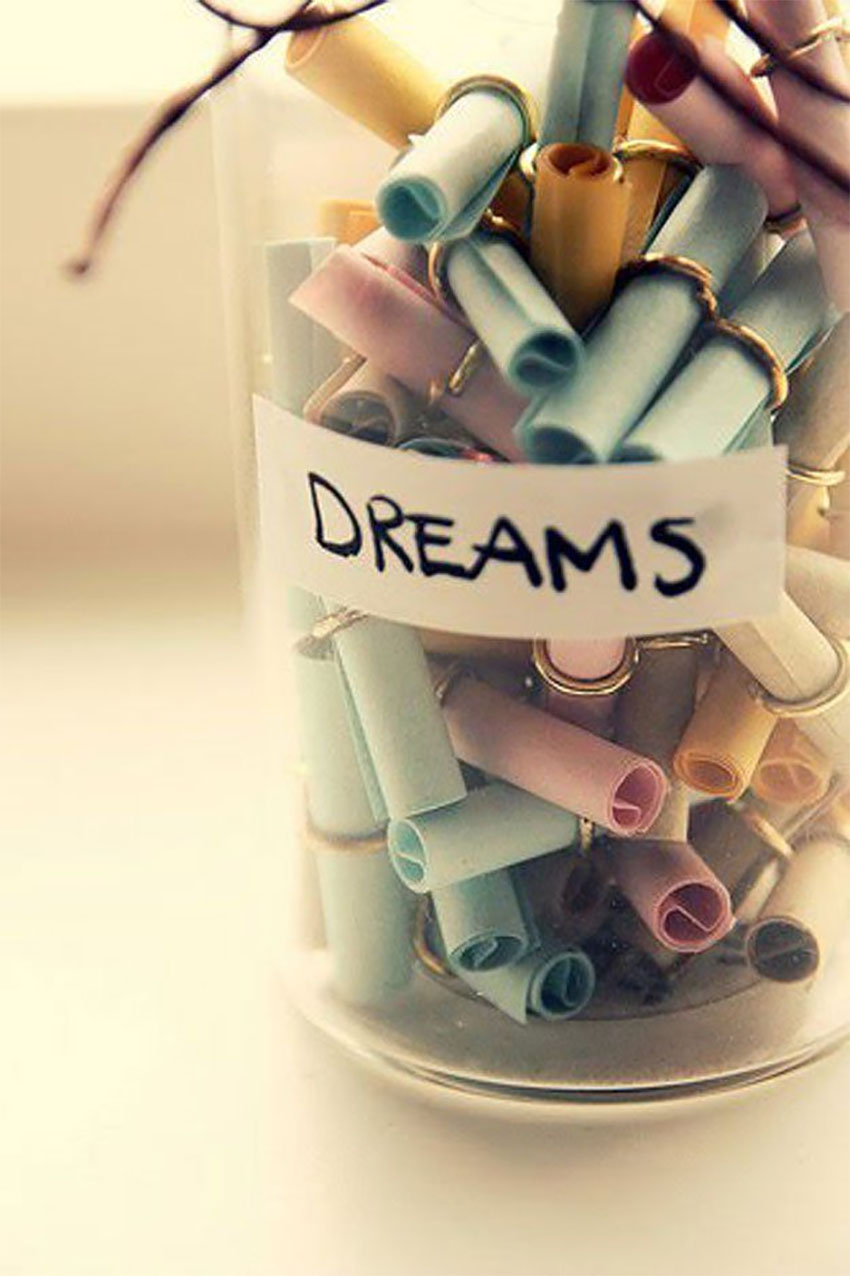 Simple, but inspiring - grab a mason jar and fill it up with your dreams, aspirations, and inspirations. You can update it frequently, and every day or so, grab one to inspire you for another day!
---
Follow us on Facebook to stay updated on the latest decoration trends! Be sure to leave a comment with your ideas for a teen girl's room decor, we'd love to hear it!