Christmas gifts for couples can be simple and creative but most people often don't know which route to take. The key to a nice couple's gift is finding something that both of them love. In case you're not sure what kind of couple gifts to get, we may have a few ideas for you!
1. Date Night In Cookbook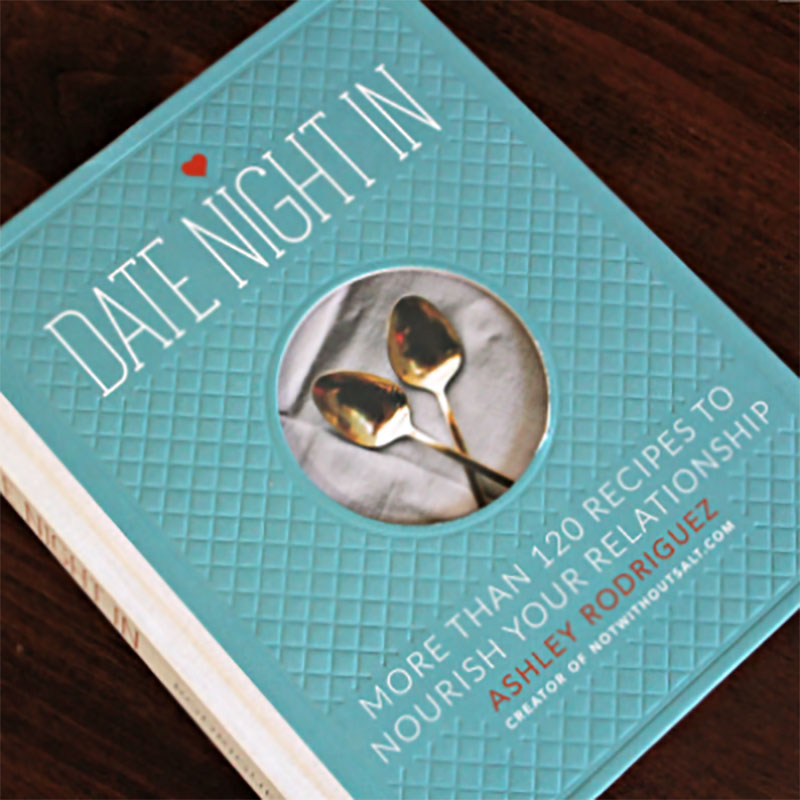 Couples love doing things together and cooking is perhaps one of the most exciting couple activities. In that case, get them a date night cookbook with all the exotic and unique recipes to try. Pro tip though, it's very likely that if they love cooking together, they may have a few cookbooks. So make sure they don't have the one you want to give them!
2. Wicker Picnic Baskets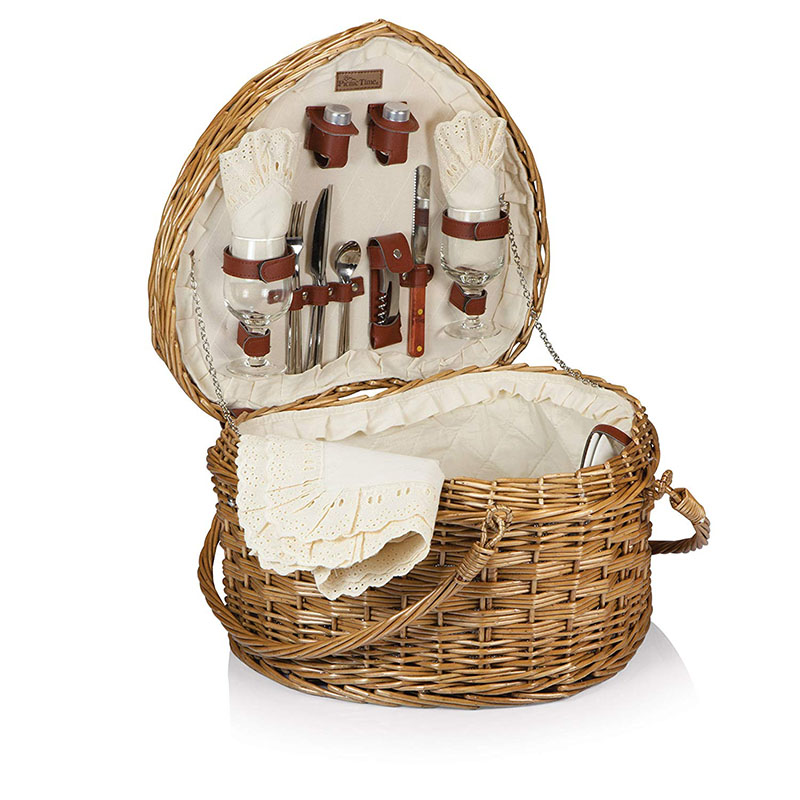 Deliver an outstanding feeling of romance with a wicker picnic basket. It's a simple and unique gift that has many applications for any couple. It doesn't have to be an outdoor loving couple -- the basket looks great as a decorative piece. But hey, they might be encouraged to get out more with such a cool gift!
3. Customized Beverage Tub
A beverage tub can be used to hold beer, wine, and many other drinks. Get your favorite couple a customized tub with their names on it or any other warm message that shows them how much you appreciate them!
4. Personalized Family Name Embroidery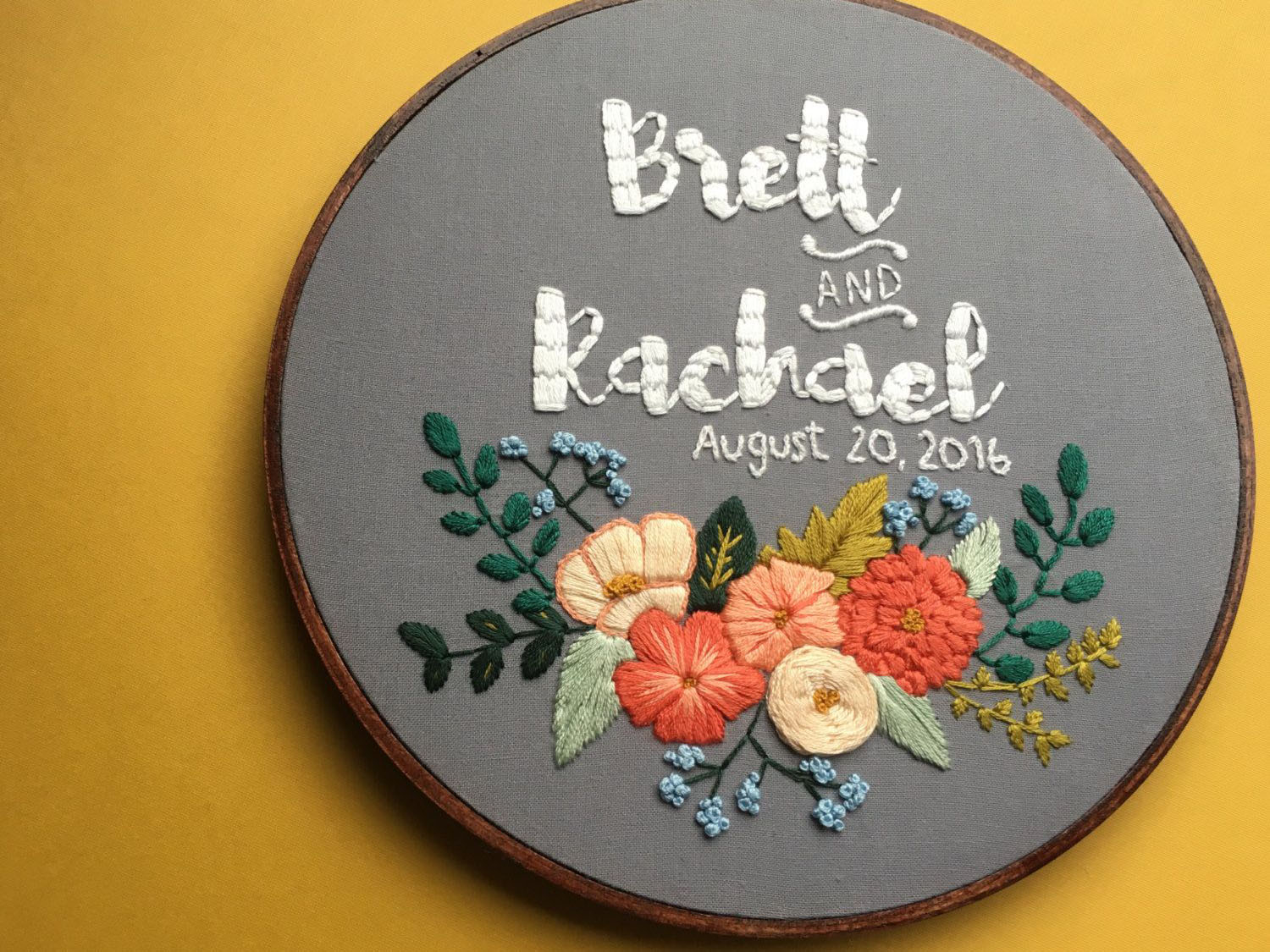 Still on the personalized gifts area, you can warm the hearts of any couple with customized embroidery. Put in a simple message of love and appreciation or anything that's in line with the Christmas mood. Any size will do. What matters here is the message on the gift. You can buy customized embroidery online too.
5. Couple Mugs
Some simple and adorable mugs are perfect for all types of couples -- most people would say you can never have enough mugs. Whether we're talking about newlyweds, a couple celebrating their tenth anniversary, or those who have just been engaged, it's a perfect show of gratitude and appreciation.
The clay mugs can be customized with a personalized message.
6. Metal Monogram Ornament
Monogram ornaments are very popular couple gifts. They are ideal for any occasion including Christmas. The beauty of these ornaments is that they can easily be customized to deliver a more creative and unique feeling. You can also choose from a wide range of options in the market.
7. Motown Wireless Speaker
If you're looking for something a little bit contemporary in nature with a tech feel to it, then the Motown Bluetooth speakers will be perfect. They are stylish, cute, and above all very functional. Although most couples would, of course, have a few speakers already, this one is more tasteful, and a perfect novelty item that they will really appreciate.
8. Photo Coasters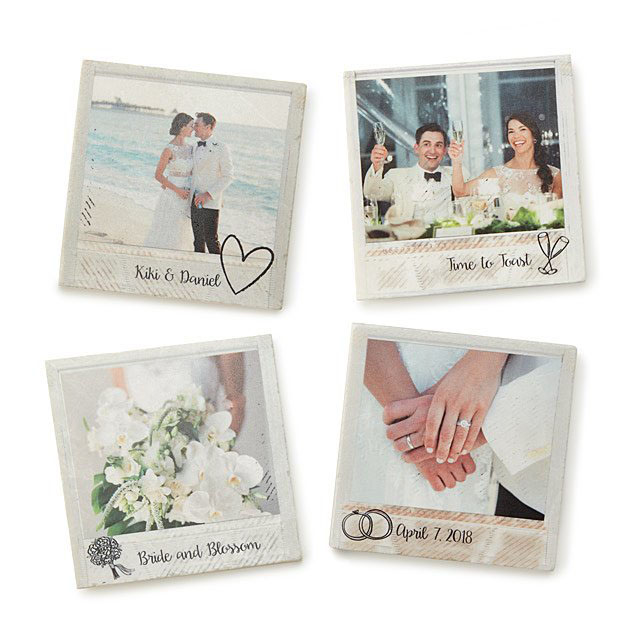 These forever together photo coasters are going to be the most ideal celebration of love for any couple. Made using marble, they capture great moments in a simple style. It's the perfect wedding or anniversary gift but would also melt hearts on Christmas.
9. Himalayan Salt Tequila Set
These Himalayan salt shot glasses with a rugged cutting board look pretty good on display. If you ever wanted a unique gift that can really find many practical uses at home, this could actually be it. They can be perfect for all couples!
10. Monopoly Game
You may also get your favorite couples a monopoly game for the holidays. But it's not just any kind of game. This rustic design will be different from anything they have ever seen before. Think of it as your favorite childhood game with a new rustic update to it. It comes with a wooden box set and brass game pieces for everyone to enjoy.
Getting the perfect Christmas gift for couples is never an easy thing but there are many simple, quality gifts that you can choose from in the market today.