The garage is perhaps one area of your house that most get exposed to heavy-duty use. If it's not the heavy tools and stuff in there, it's the daily foot and car traffic that is associated with it. These things can have a huge impact on the flooring, leading to severe wear and tear over time.
It is based on this that as a homeowner, you will need regular garage flooring installation and maintenance just to keep everything looking great in that space. But how much money will you need for this project?
How Much Does It Cost to Do Garage Floor Replacement?
There is no standard price or fee when it comes to garage floor installations. There are a host of factors that ultimately determine how much you pay.
On average, people in the US pay around $300 for the job on the lower end side.

In case you want a higher-end flow with some luxurious touches here and there, then you should be ready to pay a bit extra for this. In most cases, high-end garage floors can cost upwards of $4,100.

Also, it may help to calculate garage floor installation costs by size. After all, how big or small the garage floor is has a huge impact on how much you pay.
Cost Breakdown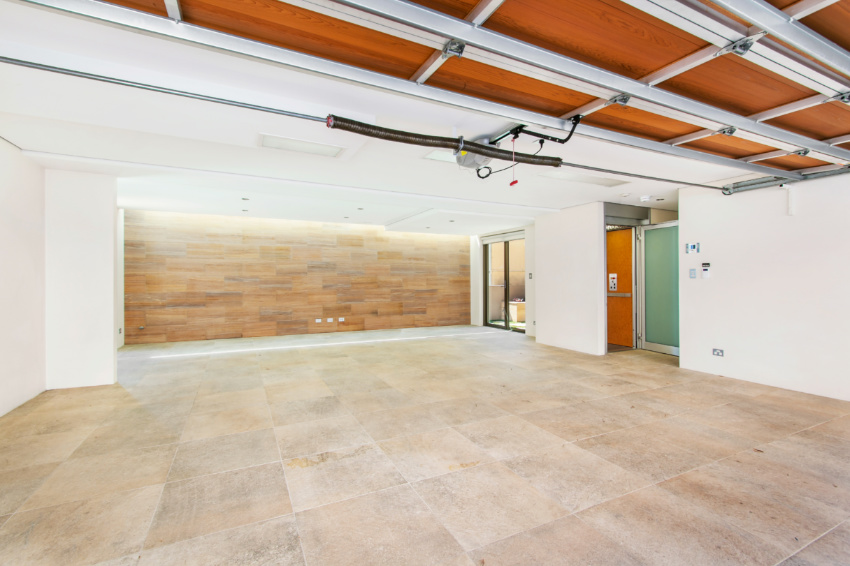 As you can imagine, garage flooring repair and replacement involve a series of steps. In some cases, some of these steps may not be needed but in others, they will be key.
The following is a full breakdown of garage installation steps and how much money they may cost if they are indeed needed:
Structural Testing
The garage floor is still part and parcel of the overall concrete foundation of the entire house. So, its structural integrity is crucial for the safety of the home.
In that case, you may need to bring in a structural engineer to check out the structural integrity of the floor before any work begins.
A geotechnical engineer may also be needed to assess the type of soil around the garage floor and whether or not it is suitable for the type of flooring you need.
Typically, this process will cost you $550 for the structural engineer and about $1,500 for the geotechnical engineer.
Repair
So, if the structural engineer deems that there is an issue with the concrete foundation of the garage floor, then there will be a lot of work to do before you even start thinking about the epoxy flooring cost.
The repair costs will of course depend on the structural report. If we are talking about extensive damages to the foundation, it will take nearly $20,000 to fix it. But some small issues can be dealt with using a simple and low-cost DIY approach.
Staining
Once the foundation is fixed, the next step would be to install the flooring. But who said garage floors have to be dull? Adding a superb finish can make the entire space look homey and relaxing. This is where the idea of staining comes in.
On average, a single stain will cost you $4 per square foot while a multi-stain finish can go as high as $10 per foot. But in case you want stamped concrete on your floor, then be prepared to pay at least $14 per square foot.
There are also a few things you can do as a homeowner to limit the flooring repair cost in the end. First, if there are repairs that you can do on your own, do them.
Hiring experts will always push the price up. Try to maintain your garage floor as much as you can. This will limit the frequency of repairs and will make it cheaper once you decide to replace the whole floor.
---
Ready to have your garage flooring replaced? Contact a local contractor and request a free quote for the service!