Epoxy offers an array of benefits when it comes to flooring. It's not only easy to maintain but it is durable enough to persevere the heavy foot and car traffic in your garage.
In case you are thinking of getting epoxy for your garage floor, then you must have wondered how much it will cost.
Well, to be fair there is no one fixed price. Garage floor coating costs are different in various parts of the US and there are a lot of factors that determine the final price. The great news is that I will break this down for you.
We will look at the average costs of epoxy flooring and give you a list of factors that will determine the costs.
How Much Does Epoxy Flooring Cost?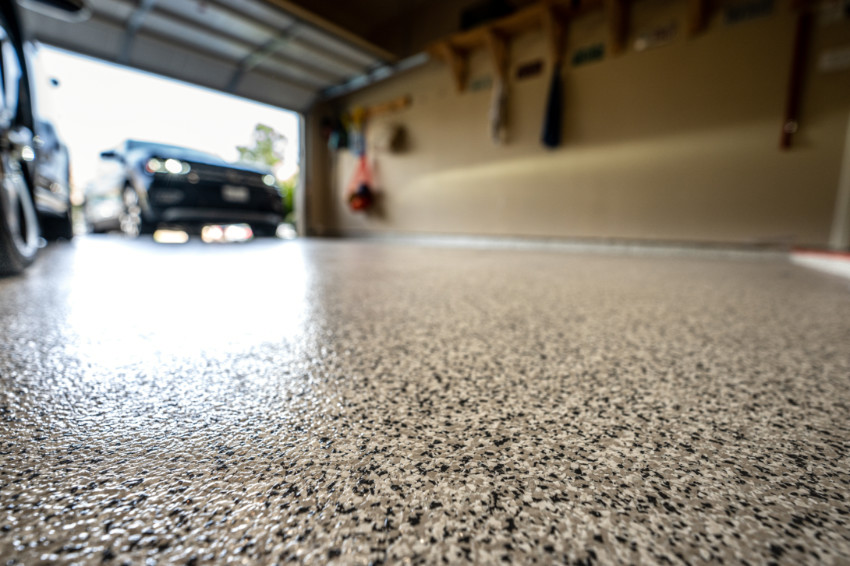 As noted above, the price of epoxy flooring is not the same and will vary based on many things. Despite this, most people in the US pay an average of between $1,870 and $2,700 for the whole project.
However, in case you have a big home with a big garage, expect to pay a bit extra for epoxy floor coating.
The condition of the concrete also matters. Epoxy coating is applied over the concrete. If there are too many dents on the concrete floor, then they have to be filled and repaired before epoxy coating is laid in. This will push the cost of the project up.
What Type of Epoxy Floor Should I Get?
There are several different types of epoxy floors out there. However, the most recommended one for a residential household is the full broadcast epoxy floor. It is one of the best garage floor coating or floors that you can get.
Nonetheless, this type of floor tends to have higher material costs. This is because it requires multiple layers and tends to also feature decorative color flakes and paint chips that add up to the cost. Despite this, you still get a lot of benefits from full broadcast epoxy floors.
For instance, the floors last for years and will require very minimal repairs. This will save you a lot of money in the long run. These floors also look prime and more modern.
Many homeowners, especially those who intend to put the home on the market, should always go for trendy and modern home improvement ideas. You won't get a much better option out there than an epoxy floor.
You will also get outstanding durability from the full broadcast floor simply because of the multiple layers. In essence, the floor will withstand any environmental pressures like bad weather and increased heavy-duty garage use without getting damaged.
How Can I Save on Epoxy Flooring Cost?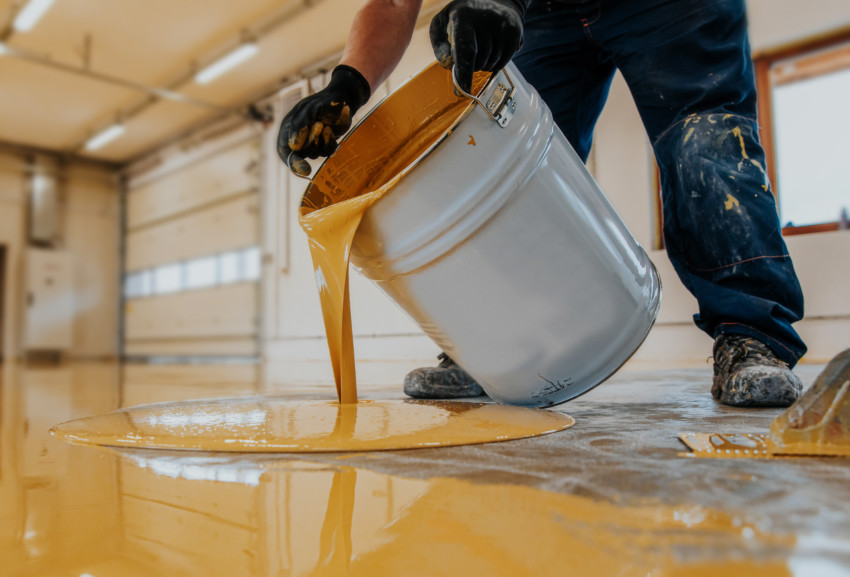 In case you feel that the cost of installing your epoxy floor is a bit too much, then there are a few things you can do to save some money.
The first thing is to compare costs from different contractors. There will likely be quite several epoxy floor installers in your town or cities. Create a list of the best ones and then determine which ones offer the best service for the most affordable fee.

Secondly, do not be afraid to ask for a price break. Yes, many contractors will quote a specific price for the job. But you can ask if they have any flexibility on the price. There is nothing wrong with negotiating the price and you may end up paying quite a reasonable fee for your epoxy concrete floor.

Finally, work on the concrete floor. If indeed your concrete is in good condition, then you are likely going to spend relatively less in fixing the epoxy coating.
The good thing about concrete is that you can repair it even on your own without incurring additional contractor fees. You also don't need a lot of supplies to fix dents on concrete floors.
Ready to have epoxy flooring installed on your garage? Contact a local contractor and request a free quote for the service!