Adding a bathroom vanity to your home is a great way to gain some more storage and add a decorative touch to the room. You'll find vanity designs that range from traditional to modern along with models that come in colors that match your bathroom.
Looking at the average bathroom vanity replacement cost is a good way to see if adding a vanity will work with your budget, so keep reading to find out more!
Bathroom Vanity Options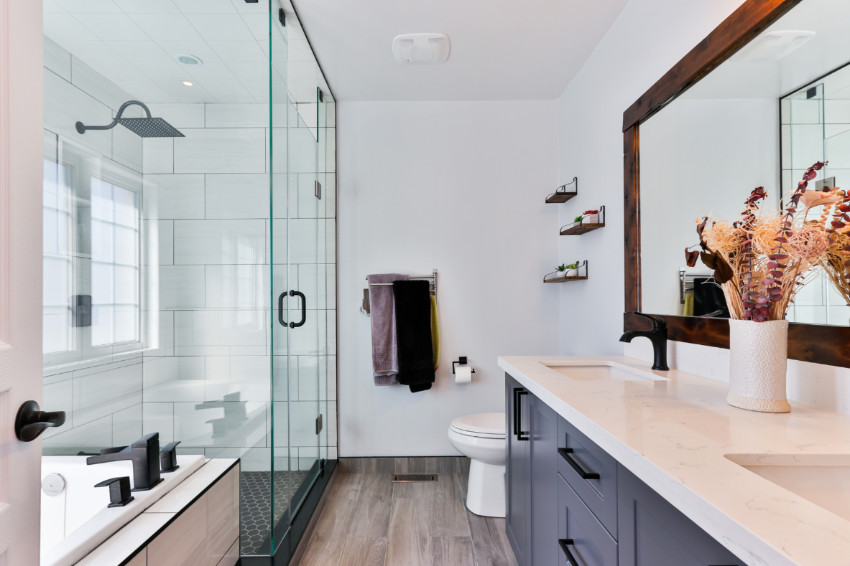 Bathroom vanity with storage is a common addition to most master bathrooms. Smaller models have a single door on the front and an opening on the top. The top opening is where you place your sink, while the door gives you access to your plumbing and also keeps it out of view.
Some of the newer designs are perfect for homes with double sinks. They come with two openings for your sinks and a combo of doors on the bottom. You can add a vanity to get more storage space while still having complete access to your pipes.
What is the Average Cost to Install a Vanity?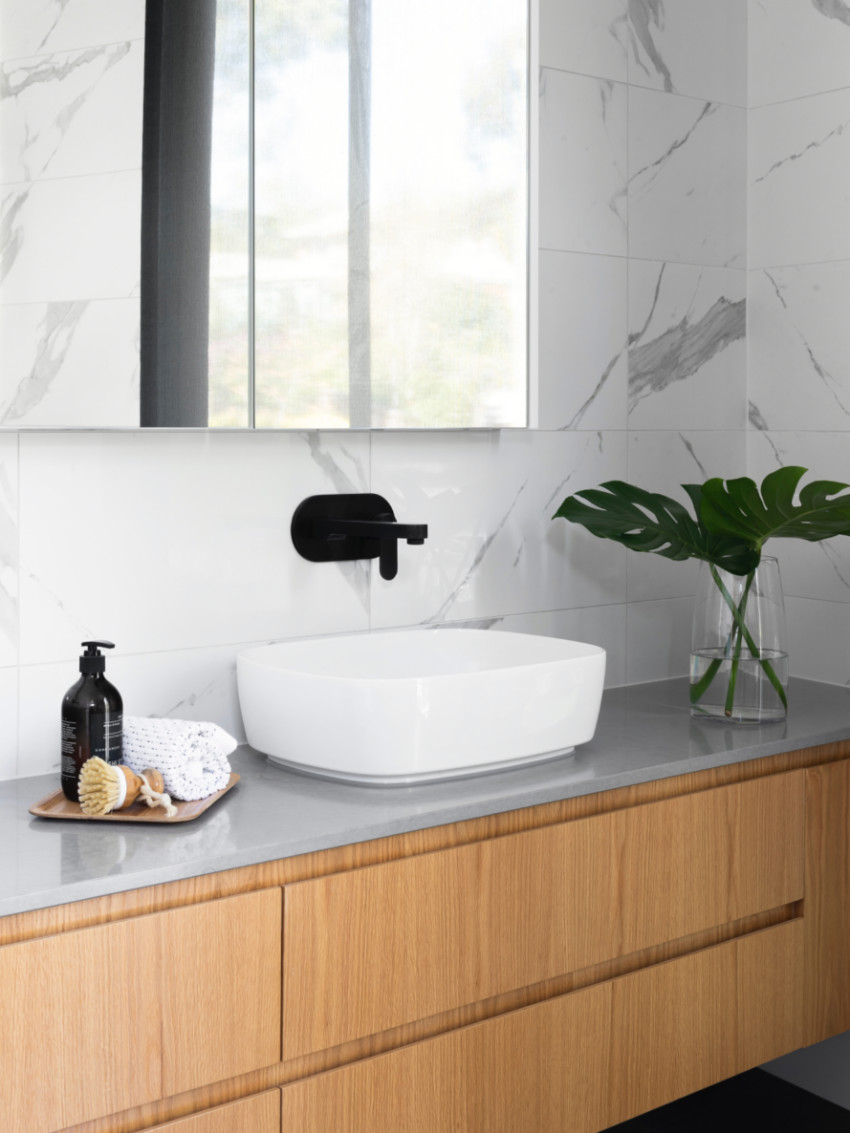 The average vanity installation cost is between $300 and $3,800. Your price depends a lot on who you hire for the job and the type of vanity you need along with whether they need to remove your old vanity.
If you have an old and outdated vanity in your bathroom, workers may need to take it apart to get it out the door. They charge for this service, which can increase your price. Having to change the plumbing to accommodate the new vanity can also affect the cost.
Premade vs. Custom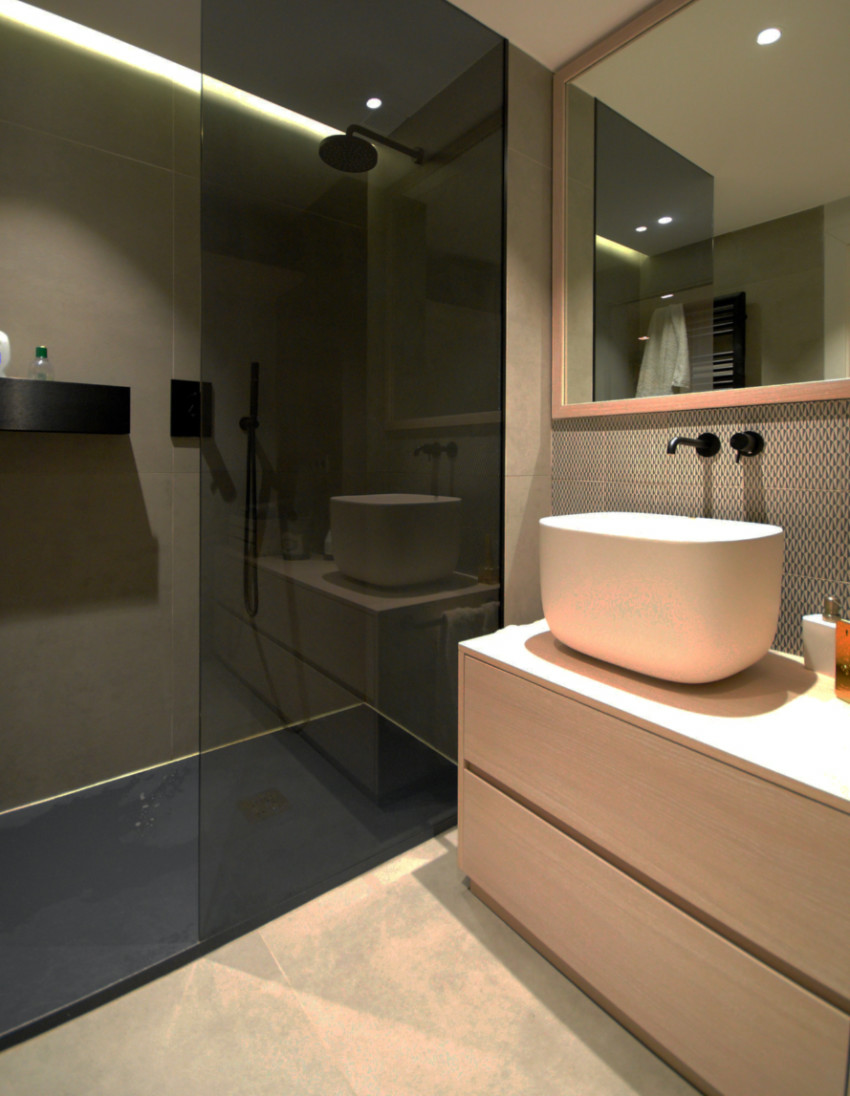 Another thing to keep in mind as you look at the cost of installing a bathroom vanity is whether you pick a premade option or a custom design. Premade models are those you find in home improvement stores and hardware stores. You might find a big deal on one that you get used from a flea market or secondhand store.
Cheaper models made from laminate and plywood or MDF cost as little as $100. The problem with cheap models is that they may not hold up well to the moisture in your bathroom. Some of the more expensive vanities cost $500 to $2,000 or more. Your price will also change if you decide to switch the material used on the top.
Custom vanities are popular with those who know what they want and can't find anything suitable. Prices usually start at $500 for a basic vanity that uses simple materials. If you need one that has a granite counter or you select different types of wood, expect your price to rise.
Some custom vanities cost as much as $2,500 or more. The benefit of a custom design is that you can work with a pro who designs a vanity that fits your bathroom and meets all of your needs.
Price Per Hour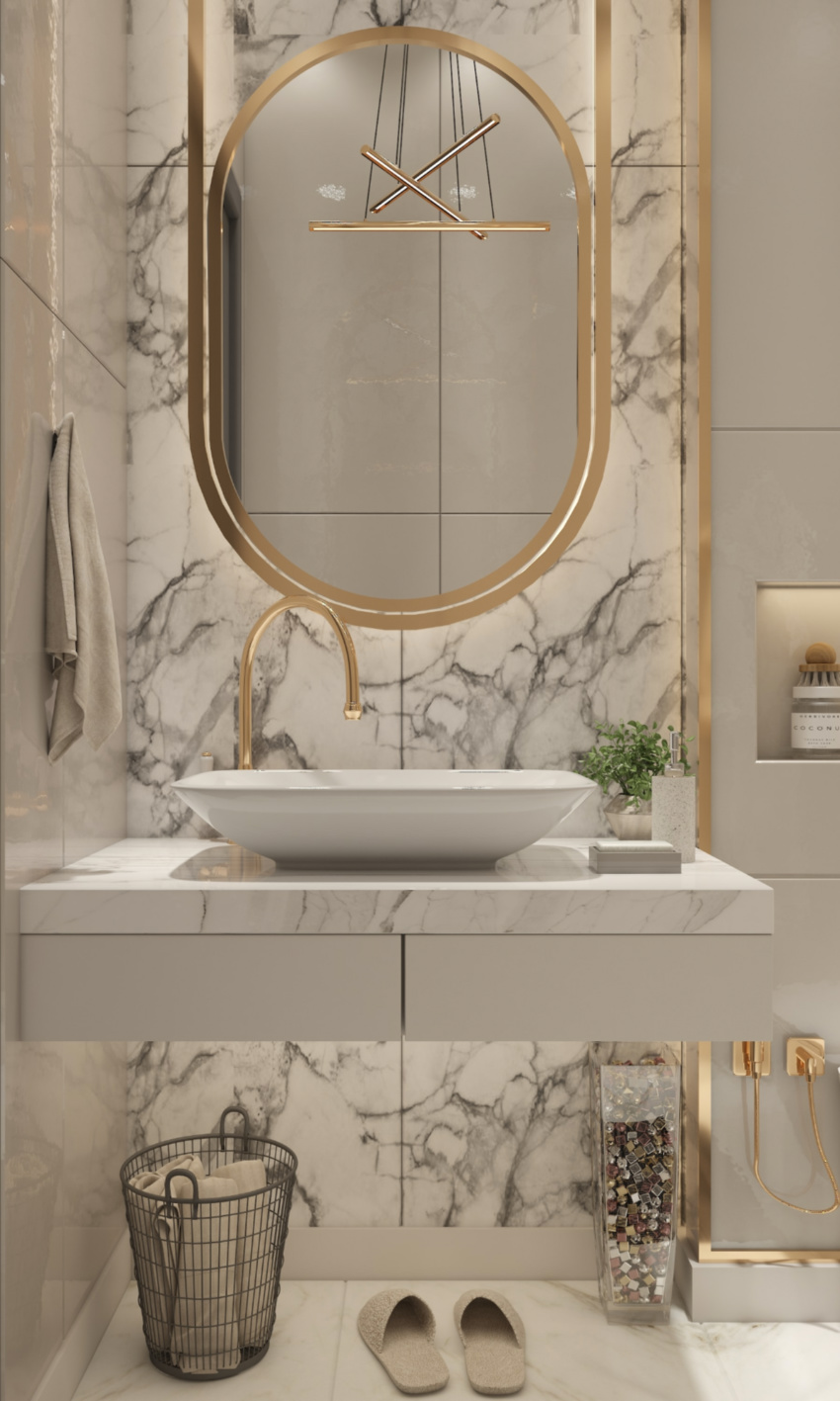 Source: Amira Aboalnaga/Unsplash.com
Pros who install bathroom vanity sets usually charge an hourly rate. Though the price can start at just $10 per hour, you get what you pay for in this case. Someone who lacks the necessary experience may make mistakes that cause the vanity to rock because it doesn't sit level on the floor.
You also risk the person breaking one of your pipes, which causes the bathroom to flood. You'll usually pay between $200 and $1,000 for professional installation, but the price can climb even higher. If you need a plumber to hook up your pipes or do any other plumbing work, you can add $50-$200 per hour to your total cost.
Vanity Tops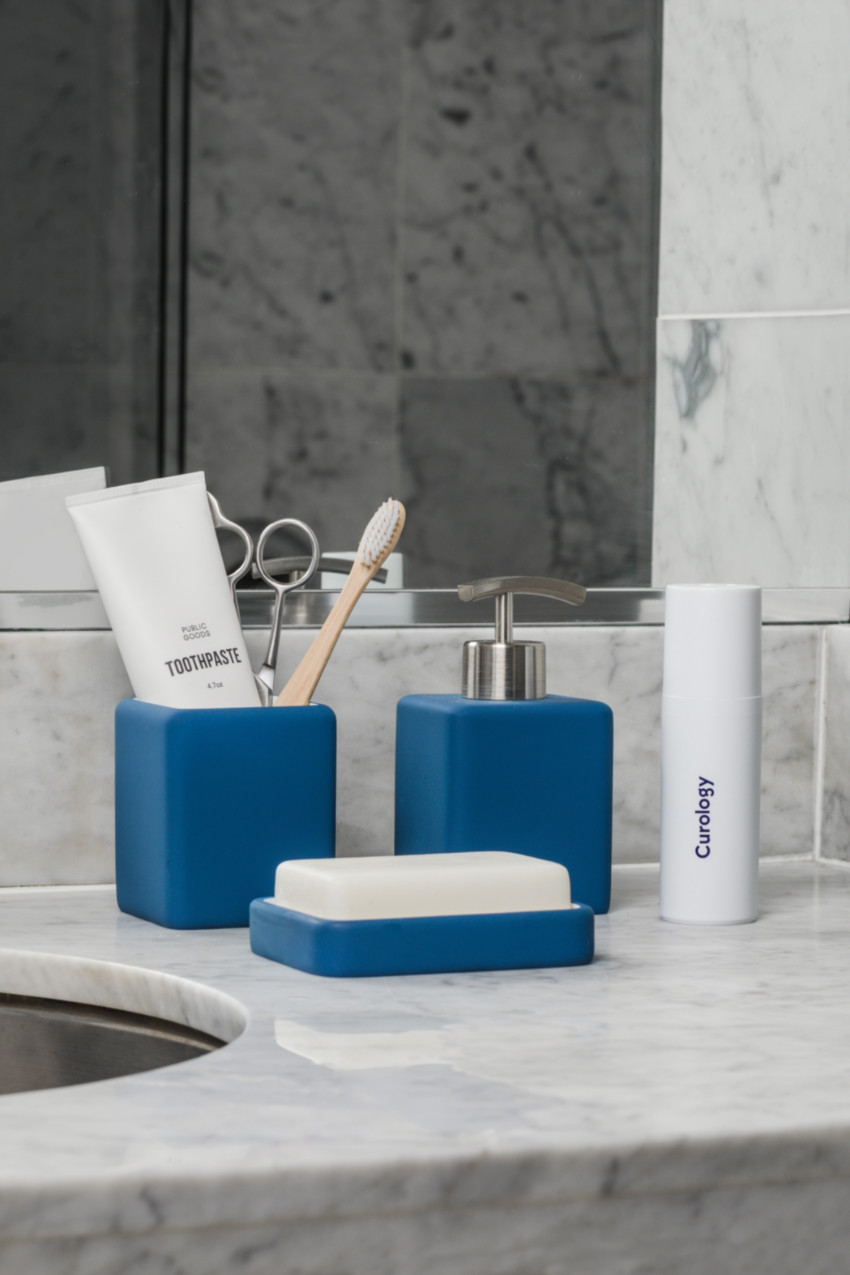 When you buy a vanity, you don't always get everything you need included in the box. Many brands sell only the vanity itself to cut down on costs. You get the basic cabinet that fits over your plumbing but not the sink or counter.
As you look for bathroom vanity installation, keep in mind that the pieces you need to buy will affect your price.
Granite tiles cost up to $15 per square foot, while granite slab counters can cost as much as $60 per square foot.

Marble costs around the same amount, but quartz is a little more expensive at up to $75 per square foot.

Though composite counters are popular, they cost more than you might expect as some designs sell for more than $100 per square foot.
When you request a quote for your bathroom job, make sure it includes the cost to remove bathroom vanity and any trash left behind as well as other supplies the job requires. The amount you pay for bathroom vanity installation depends on both who handles the job and the materials you need.
Contact a local pro to install bathroom vanity and request a free quote for the project!