It's that time of the year again when it gets so hot that if you don't have a pool yet, you're sure to experience a fair amount of pool envy.
The worst thing is that beaches and public pools are closed in most places due to the pandemic, so if you want to cool down then you're right to look into swimming pool prices.
The cost to build a pool is determined by a number of different factors, including the unique position and size of your backyard or the area of the pool installation.
This is in addition to other essential features such as lighting and heating controls, water features, materials, and shapes. All of these features are going to determine how much you end up spending on your pool installation.
Also, after the initial cost to build a pool, you have to consider ongoing costs that are affected by the type of pool that you're installing. For instance, a natural pool is typically more expensive than a chlorinated pool, whereas the former is much cheaper to maintain in the long run.
Costs of Pool Installation
Analyze the following factors before you consider installing a new pool:
Site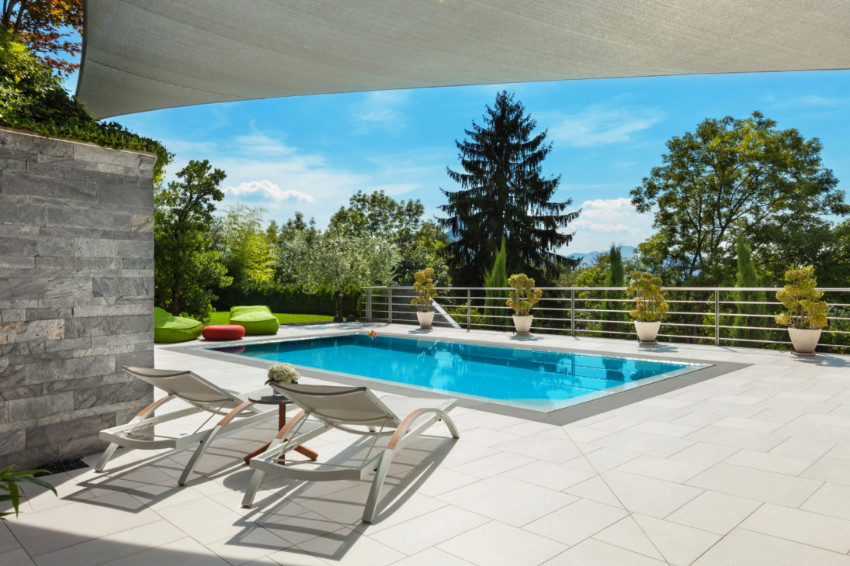 If you're at the stage of pool installation, then you've already considered how it would affect the overall outlook of your backyard.
It's important to apply some form of forethought and not just decide that you want a type of pool that actually won't work for your backyard. For instance, undulating land requires a fair amount of excavating.
So, it's important to consider the structure and shape of your backyard and the implications of a pool installation in there.
Pool Design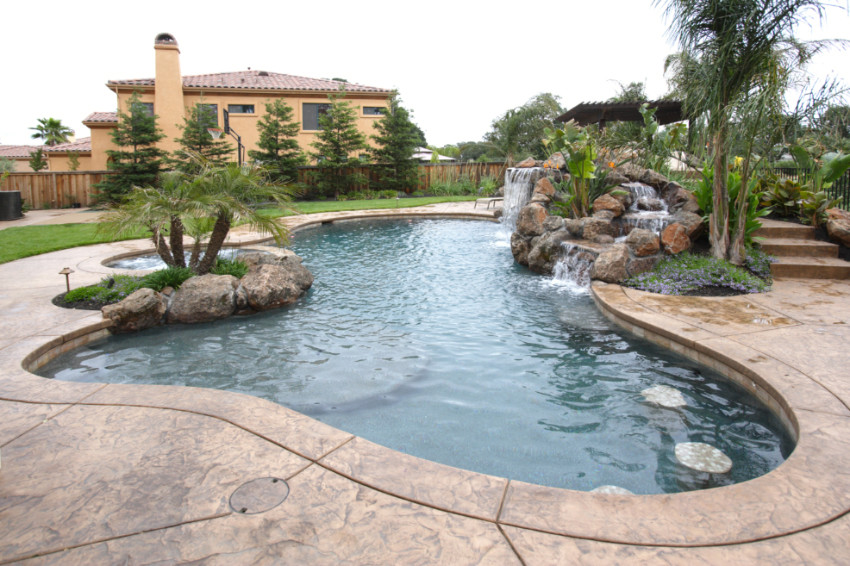 It costs less to install a rectangular pool compared to a complicated shape that's customized to your unique specifications.
Some people will go as far as to include such complicated features as waterfalls and spa loungers in order to create a truly relaxing atmosphere that makes you feel as if you're in a completely different world. But, all of these amazing design features will add to the cost of the project.
Construction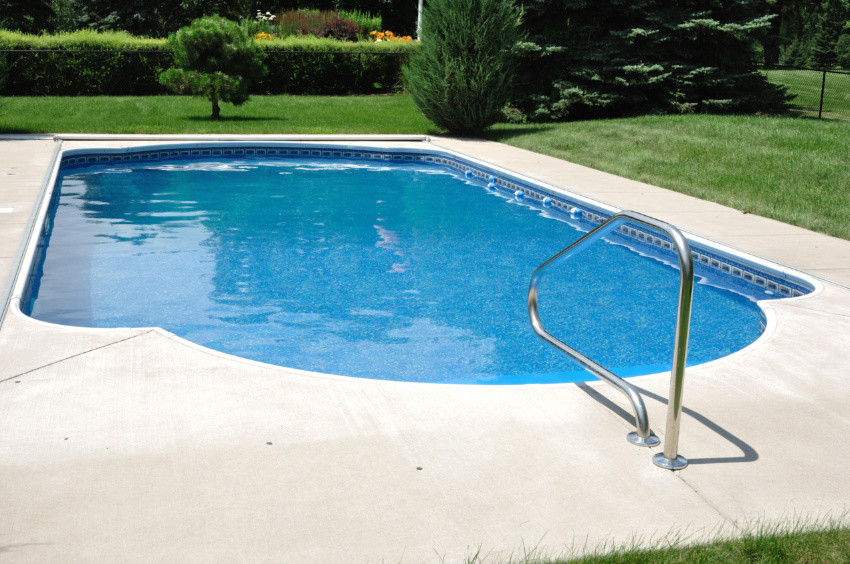 When it comes to something like inground pool cost, you have to consider things like the liner that you choose.
Vinyl liners are the most cost-effective right now, while a fiberglass liner makes for a more robust and low-maintenance option. On the other hand, you might want a granite or concrete pool instead which costs significantly more than the former options.
You also have to consider the area surrounding your pool as it'll require its own construction plans to determine what actually goes there.
You could construct this area from materials such as pavers or concrete depending on your preferences and the cost of installing will depend on your deck's square footage measurements.
Materials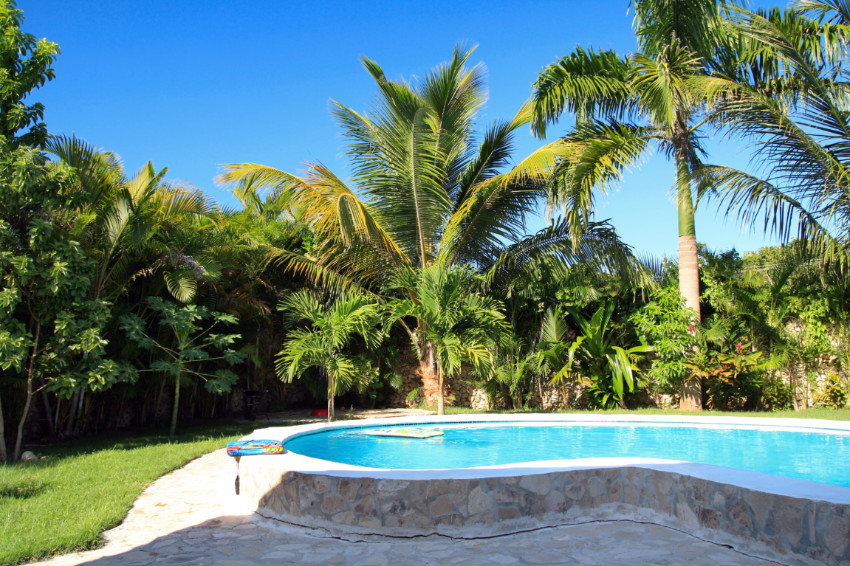 On average, the pool pumps responsible for filtering your pool every day can cost about $150 to $800 while pool heaters responsible for regulating pool temperature typically cost between $1,700 to $3,100.
Tip:
For best results, opt for eco-friendly and energy-efficient heaters and pumps to save on energy costs.
Labor Costs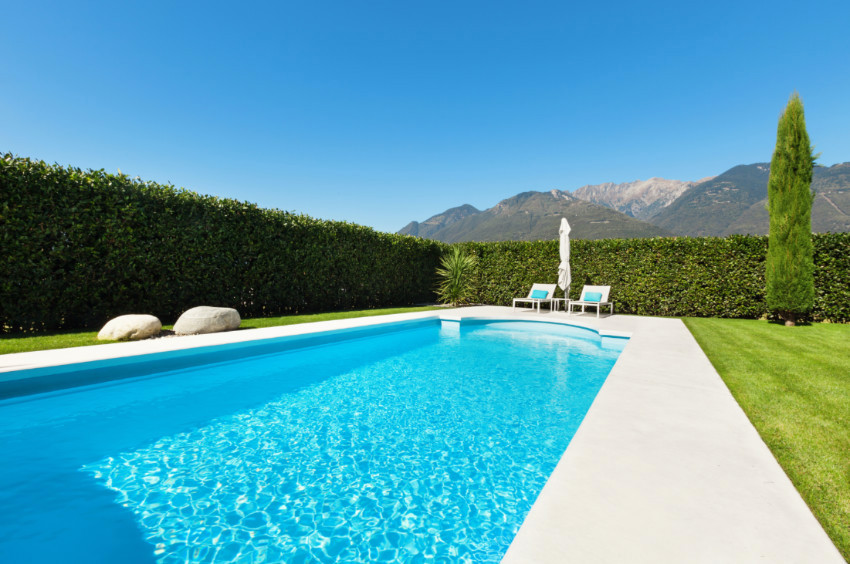 The average cost of inground pool installation also depends on the labor costs. For best results, you'll do well to get quotes from different pool installation contractors and do your due diligence including calling the provided references and checking online testimonials.
Also check the company's warranty, the quality of their work, etc. For the most part, an in-ground pool installation should cost about $2 to $6 per square foot.
Pool Maintenance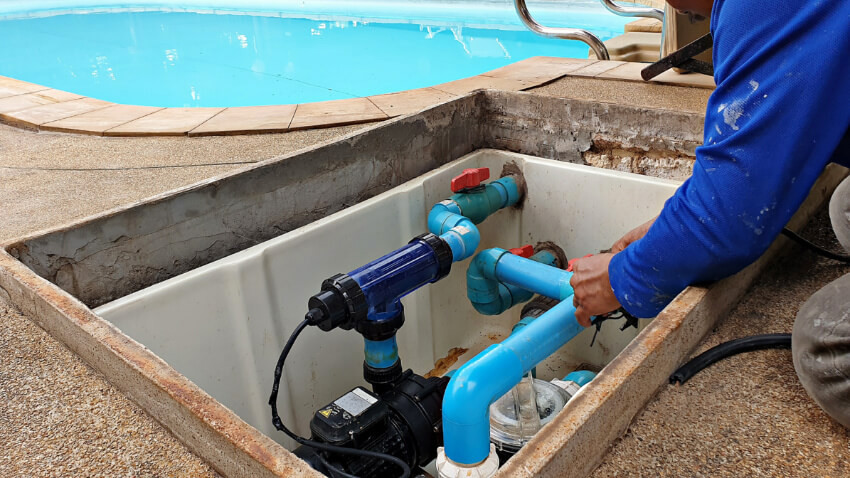 Maintenance is an unavoidable part of owning a swimming pool. This includes the use of minerals and chemicals that are designed to keep the water pure, as well as the occasional required cleaning. You can easily hire a pool maintenance company to take care of this for you, though.
---
Need an exact number for your project? Then contact local swimming pool installers and request a free quote to know how much it costs to install a pool in your backyard.