The deck is one of the most important outdoor living spaces in any home. With the right maintenance and decor, a deck can serve you very well for a long time.
However, because the deck is located outside, it means that it faces a bigger risk of flooding and water damage. This is why under deck waterproofing is very important.
Although the job will cost you some money at first, it is nothing compared to the money you will spend in case there is flooding. In this post, we give you a cost breakdown of waterproofing a deck and tips on how you can save some money.
The Cost of Deck Waterproofing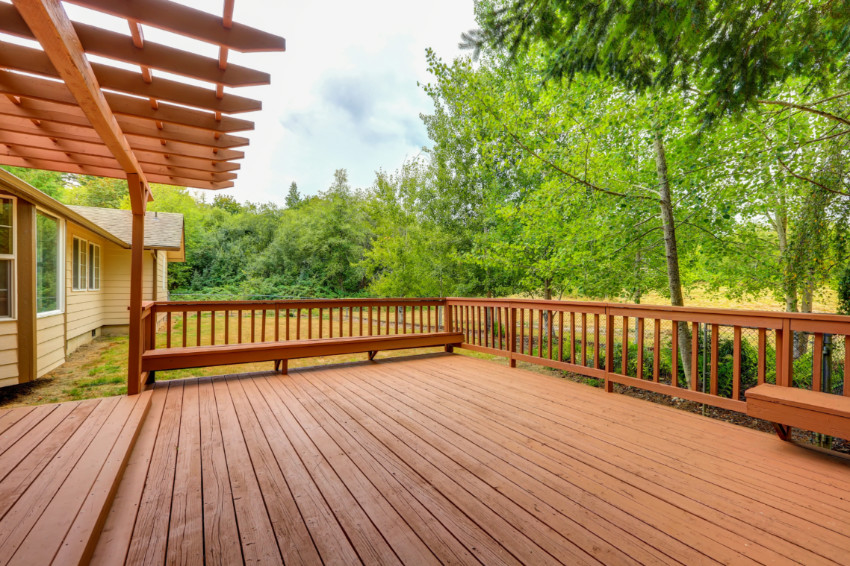 Before we get to the real costs of waterproofing deck, it is important to break down what is needed in this job. Typically, waterproofing the deck involves sealing or staining the wood. There will be some supplies that you will need to buy and of course the labor cost.
Now, staining the deck is not as complicated as it looks. If you are on a tight budget, you can save some money by doing the job on your own. On average, it takes about 4 hours to stain a normal deck. You may also want to consider the size of the deck.
After all, the bigger the deck, the more materials you will need. A bigger deck will also need a lot of labor to do a complete deck water seal.
Here are some of the cost breakdowns depending on whether you decide to hire a handyman or go the DIY route.
Hiring a Handyman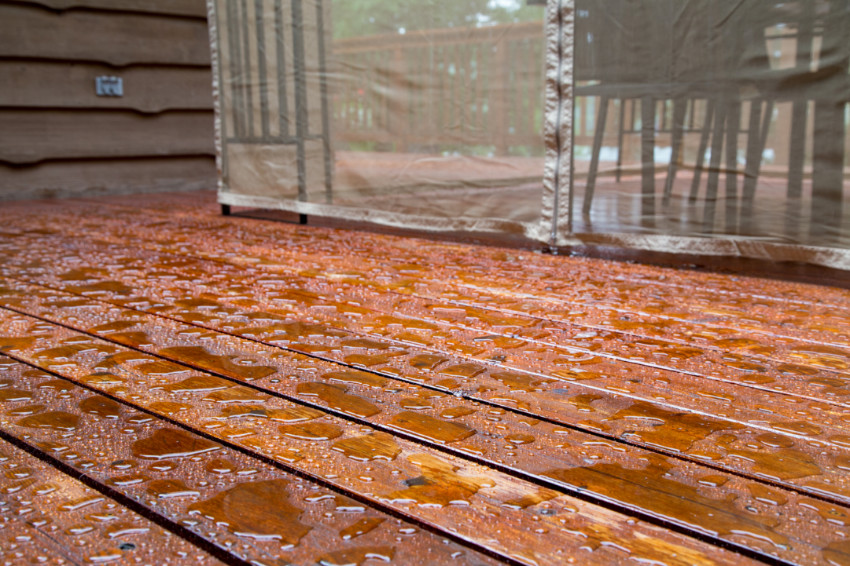 When you hire a handyman, it means that you will have to budget for the labor costs. On average, you can expect to pay between $2 and $3.50 per square foot, inclusive of the labor cost. It is an extra cost, but it will save you the hassle and the effort of having to do the entire project on your own.
DIY Approach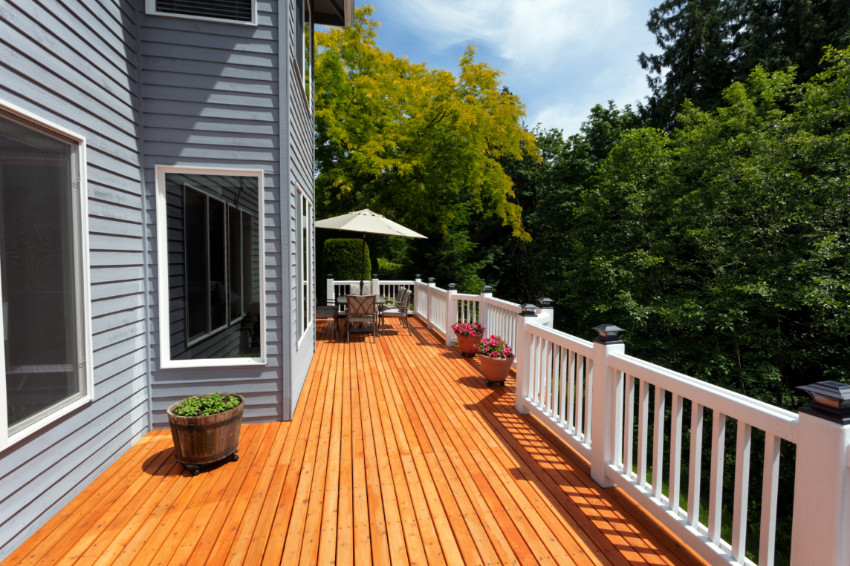 For those of you who decide to choose a DIY approach, you won't have to worry about labor costs. But of course, you need supplies, right? Seals or stains that act as the waterproof deck coating cost between $200 and $300.
Also, it all depends on the quality you want and the brand. Don't forget that you cannot seal the deck if it's not cleaned properly. As a result, you may also need to rent a pressure washer if you don't have one in your garage.
The average cost of renting a washer ranges from $40 to $75 a day. At the end of the day, you can expect to spend between $100 and $250 on the supplies and the rental fees.
What Factors Affect the Cost?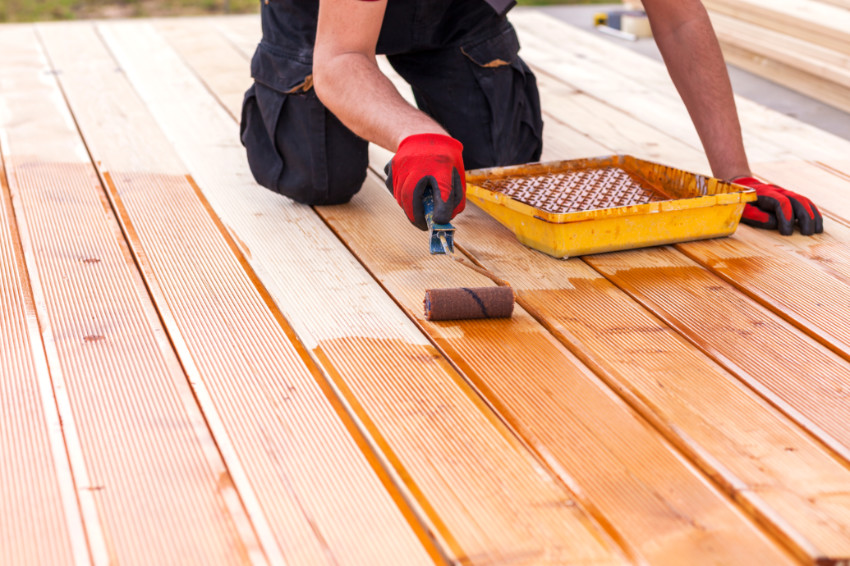 Adding a waterproof deck covering is not a labor-intensive job but even then, certain factors will determine the cost. For example, your location plays a key role. Some places, including coastal cities, tend to be very expensive as far as deck sealing goes.
You may also want to check how damaged the wood on your deck is. It doesn't make any sense to seal rotten wood. This is why in most cases a few repairs may be needed. So, if your deck is severely damaged, then expect to incur more costs before you seal it. Check out your local building codes to see if you need any permits to seal your deck.
Although this doesn't seem like a job that would typically require the permission of local building inspectors, it's always important to err on the side of caution.
So, before you start, ensure you have the all-clear. In cases where permits are needed, you can expect the final cost of sealing the deck to be a bit higher.
---
Deck sealing delivers many long-term benefits. Request a free quote for the project and schedule a time with an expert!