There's a reason why decks are so popular. They're an easy and clever extension for your house that the whole family can enjoy, especially if you go for something like a wood deck installation.
A deck is the single best upgrade that you can add to your home that'll increase its value and curb appeal for all to see; including yourself. It isn't only visually appealing but it also provides the best outdoor spot for you to relax with friends and family.
However, all of this comes at a cost which you should know before committing. Wood deck costs contribute a great deal to your overall remodeling budget and should include the installation costs if you go for a professional build and the materials needed if you plan to do it yourself.
Average Wood Deck Addition Costs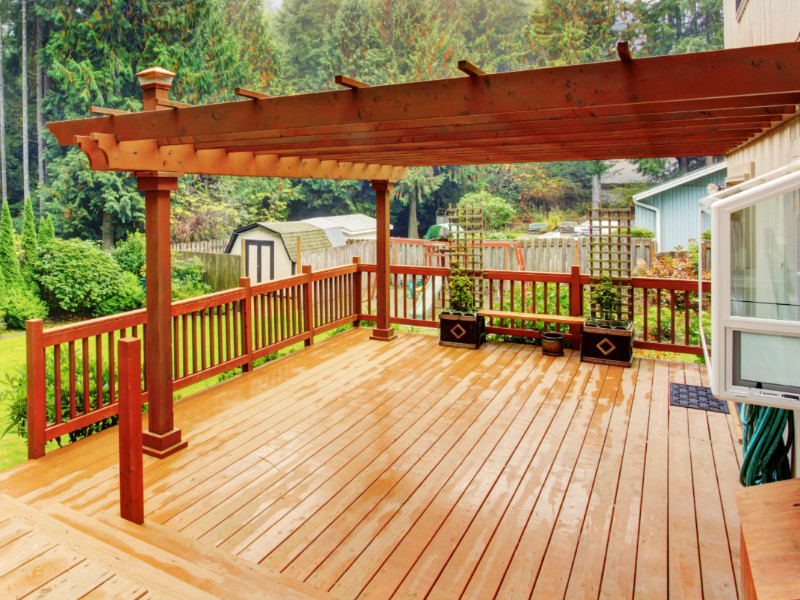 The average cost of hardwood decking can reach up to $9,539. But, the catch is that it yields a massive return of investment worth 87.4%.
For instance, a 16 by 20 foot deck that's built with pressure-treated joints and 4x4 post support on concrete piers would fit this price range perfectly.
This would, of course, require you to incorporate a planter and a built-in bench that's made from the same material to maintain a nice flow.
Coming Up with a Budget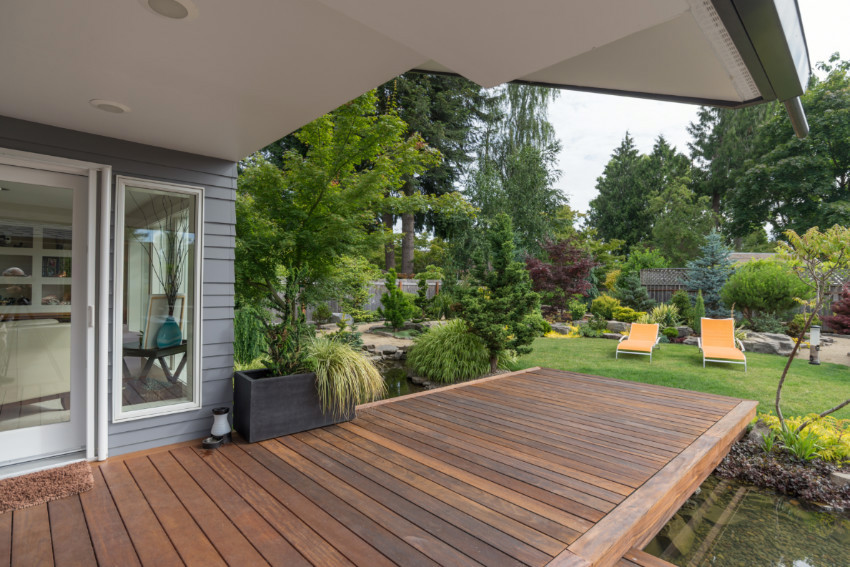 There are many reasons to build a deck. Maybe your goal is to increase your home's square footage or you want to repair an existing deck in order to spruce up your home in preparation for a sale.
As you draw up your budget, consider your "why" so that you can determine the style of deck you should go with. For instance, if your goal is to upgrade your deck in order to sell your house, then you should consider popular deck styles and materials used in your neighborhood.
If your intention is to create a deck for your own enjoyment, make sure it's comfortable and agreeable to your priorities.
What Are the Costs?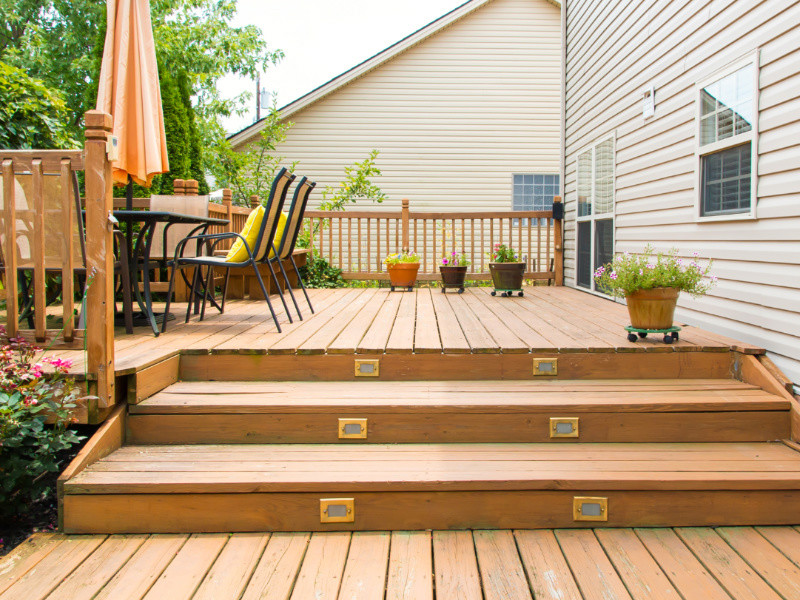 Your ipe decking cost will be split between labor costs, permitting costs, and materials. Labor is the most expensive out of this equation.
The types of decking material that you can choose from include wood which would be incorporated into the posts and decking boards, railing, hangers, posts, concrete and other parts.
There are also different types of wood to choose from including treated pine wood which costs about $7 to $10 per square foot, and ipe wood which costs $18 to $35 per square foot and is more exotic, not to mention the best wood for decks.
The more materials you use the costlier your budget will be and more hours will be required to complete the job. Labor typically accounts for about 60% of the overall budget.
Unexpected Deck Addition Costs
As with any project, there are always extra costs involved when building a new deck which you should definitely budget for.
For instance, if your intention is to replace an existing old deck then you might have to treat termite damage or rotting first before you get on with the actual work.
The professional installing your deck might also encounter soil quality issues that need excavation machines. For best results, allocate about 10% of your budget to these unexpected costs just to be on the safe side.
Managing the Budget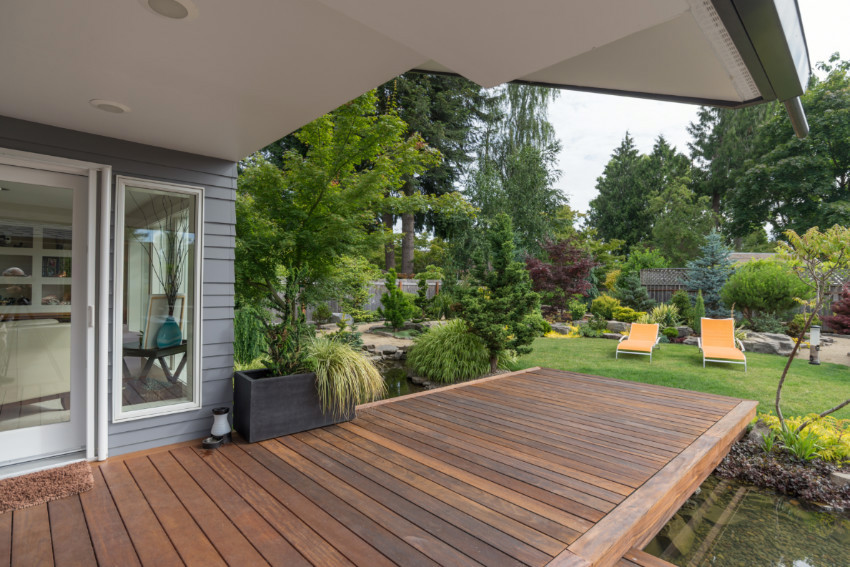 If you decide to hire a professional contractor to install your deck, make sure that both parties are clear about important aspects of the project, such as the budget.
Get clear on how much subcontractors and materials are going to cost and make sure that they write down any potential extras or additions that might come into play and affect the budget before you sign on the dotted line.
All of this must be in writing as well, of course.
Request a free quote from local deck building companies before you start your project!