Adding plants to your home is an increasingly popular decor idea. However, many homeowners prefer silk and plastic faux plants as opposed to the real deal. It's not hard to see why. A real plant needs regular maintenance and if you don't have the time, perhaps a plastic faux plant is the right choice for you.
However, real plants offer something so different. The lush green and jungle feeling will transform how your space for the better.
Here are a few trees that you can explore for your indoor decor:
1. Fiddle Leaf Fig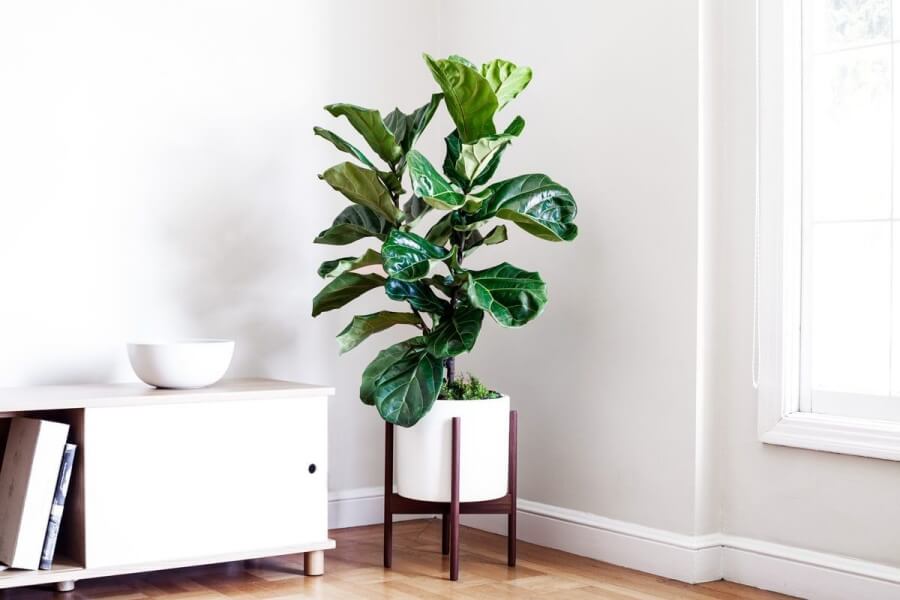 This broad and shiny plant features beautiful fiddle-shaped leaves. It refines your space and the great thing is that it doesn't need too much care. Moderate light and a bit of watering should work to keep it healthy and lush.
2. Areca Palm
This feathery palm will do very well in bright spaces. It typically grows up to ten inches each year. When fully grown, the plant can hit up to 7 feet tall. The Areca palm, however, will need constant moisture, especially during spring and summer. Enough light is also essential to make it blossom.
3. Weeping Fig
The branches of the weeping fig arch gracefully to provide a spectacular look. This is the reason why the tree is very popular among most homeowners. The plant will do well in bright indirect sunlight. Keep it away from hot dry air though.
The plant sheds nearly 20% of its leaves in late summer and fall, but new ones bloom almost immediately. However, the shed leaves could create a mess so you need to make some time to clean everything up.
4. Rubber Tree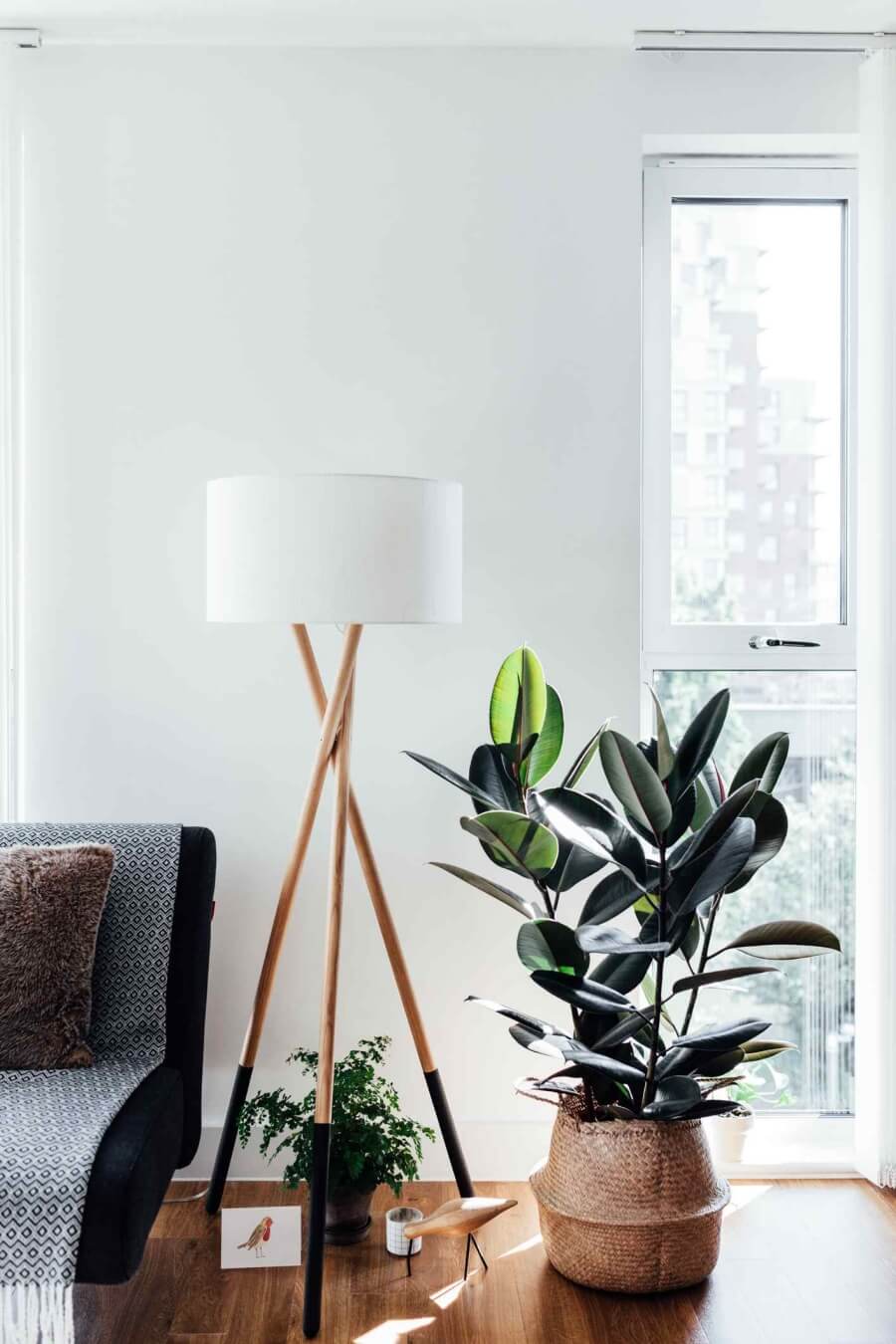 The rubber tree features large green, bronze, or variegated leaves. It's easy to grow it too. It likes moderate to bright sunlight but don't put it in direct sunlight. The only downside is that it has some sticky sap so make sure to wear gardening gloves when handling it.
Tip: The tree can get leggy with time so regular pruning is highly recommended to avoid this.
5. Norfolk Island Pine
The Norfolk Island pine is a delicately looking plant that has soft needles. The plant is beautiful and actually lasts for a very long time as long as it gets direct sunlight and moderate moisture. However, it needs a strict maintenance routine. Any changes in its environment could easily have huge negative effects on its health.
6. Ponytail Palm
The Ponytail Palm is also an appealing choice, especially in modern decor or settings. The plant doesn't need a lot of water too. The Ponytail Palm can store moisture in its base so even if you forget to water it a few times, it will be just fine. Keep it in bright but not direct sunlight.
Keep in mind: The plant grows slowly, so if you want an instant effect, get a bigger one that has already grown considerably.
7. Corn Plant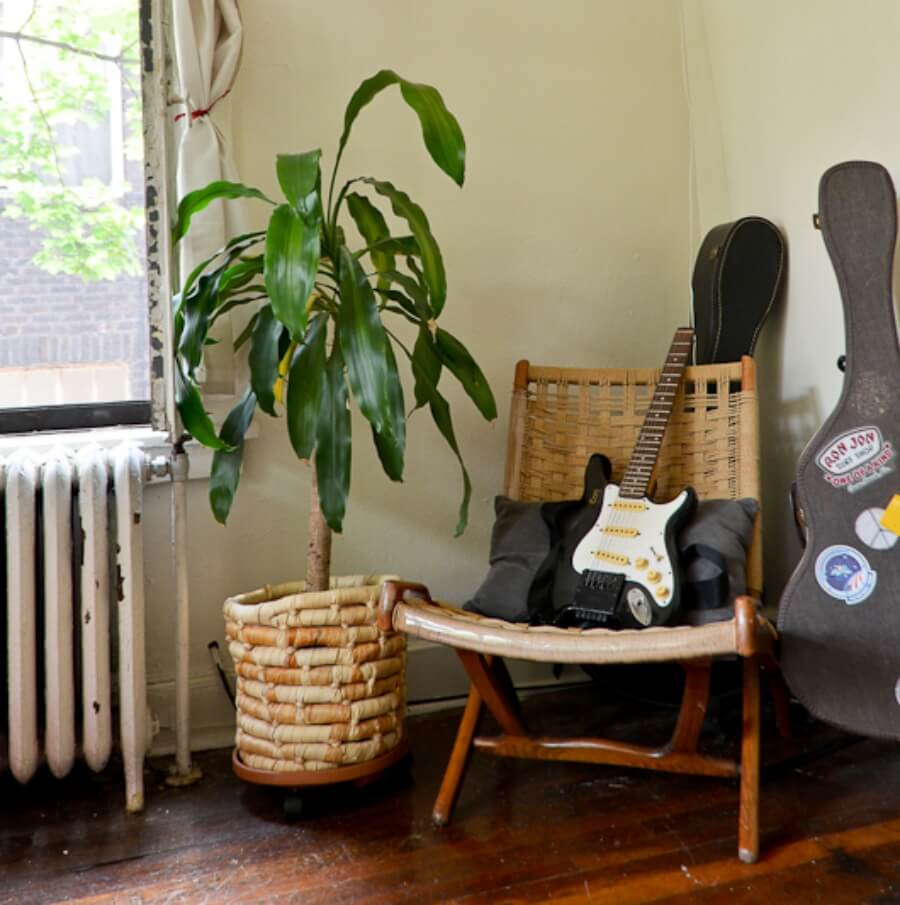 The corn plant is designed to make a bold statement in any room. It's something that is very easy to grow too. There are many varieties out there but the Massangeana is very popular. It can grow up to 6 feet tall!
8. Money Tree
The money tree is sturdy and features shiny hand-shaped leaves. It delivers a tropical feel to your home. Mostly, it is sold as several trees tucked together in one planet pot.
9. Umbrella Plant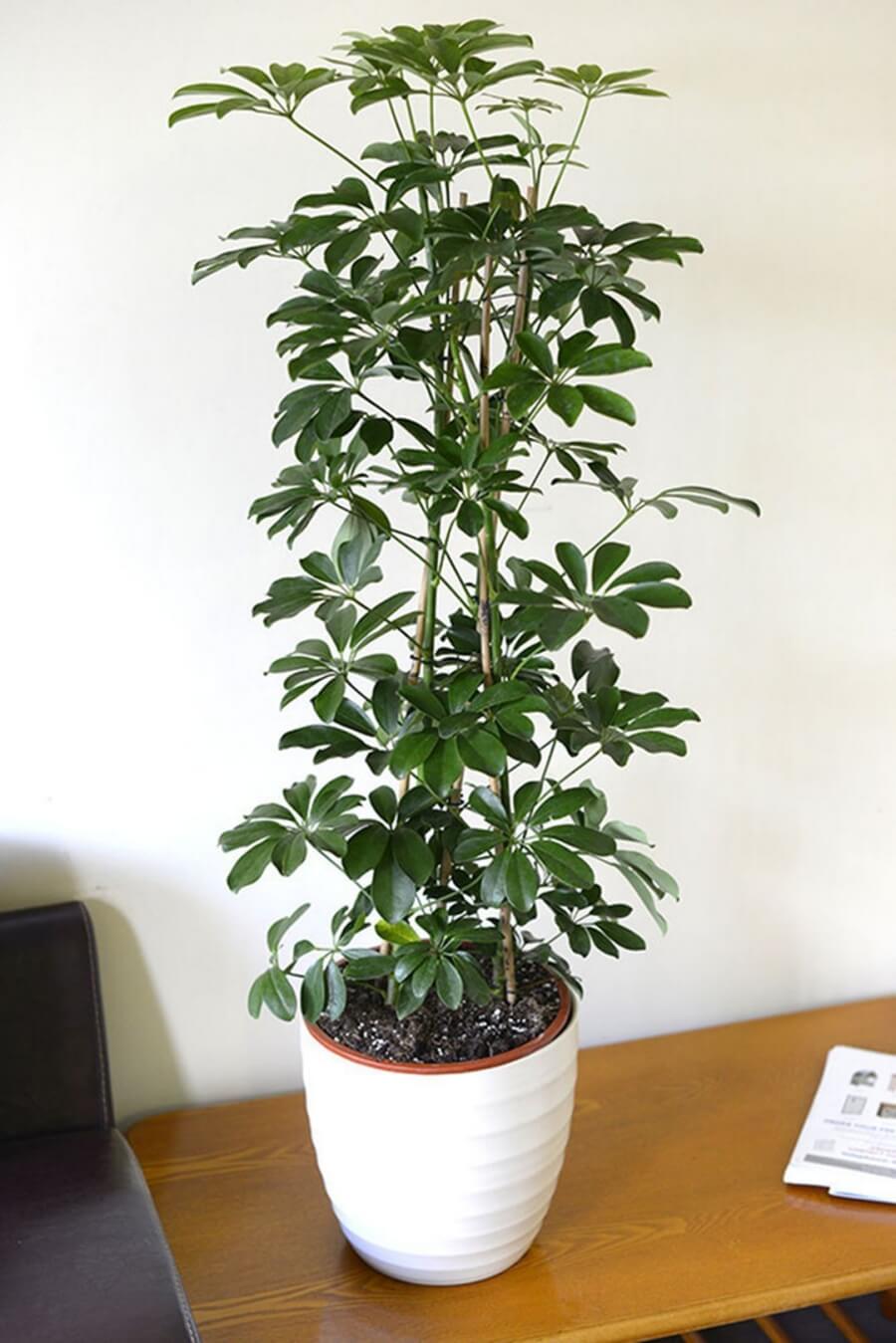 This tropical shrub offers glossy leaflets that spiral out like simple spikes on a wheel. It is one of the most beautiful indoor plants you can get!
10. Kentia Palm
The kentia palm features slender arching fronds and a very stylish look. The plant has been a popular indoor tree for centuries and it's not hard to see why. It's simply outstanding. It needs bright light and moderate watering.
Getting plant life in your home can have a huge impact on the overall interior décor. Give the indoor trees listed above a try and let us know how it goes.
Want some professional help decorating or remodeling your home? Then get a free quote today!