There are many benefits to choosing tile as your flooring of choice. In fact, ceramic tiling is the most inexpensive floor finish than any other material including vinyl and carpet. It's other advantages include: long life cycle, good air quality, environmentally friendly, hypoallergenic, regional availability, and low maintenance.
Benefits
Ceramic and porcelain tiles have some of the longest life spans. They outlast carpet, vinyl, and laminate flooring, which have to be replaced every couple of years. With the proper installation, you could have your ceramic or porcelain tile for a lifetime.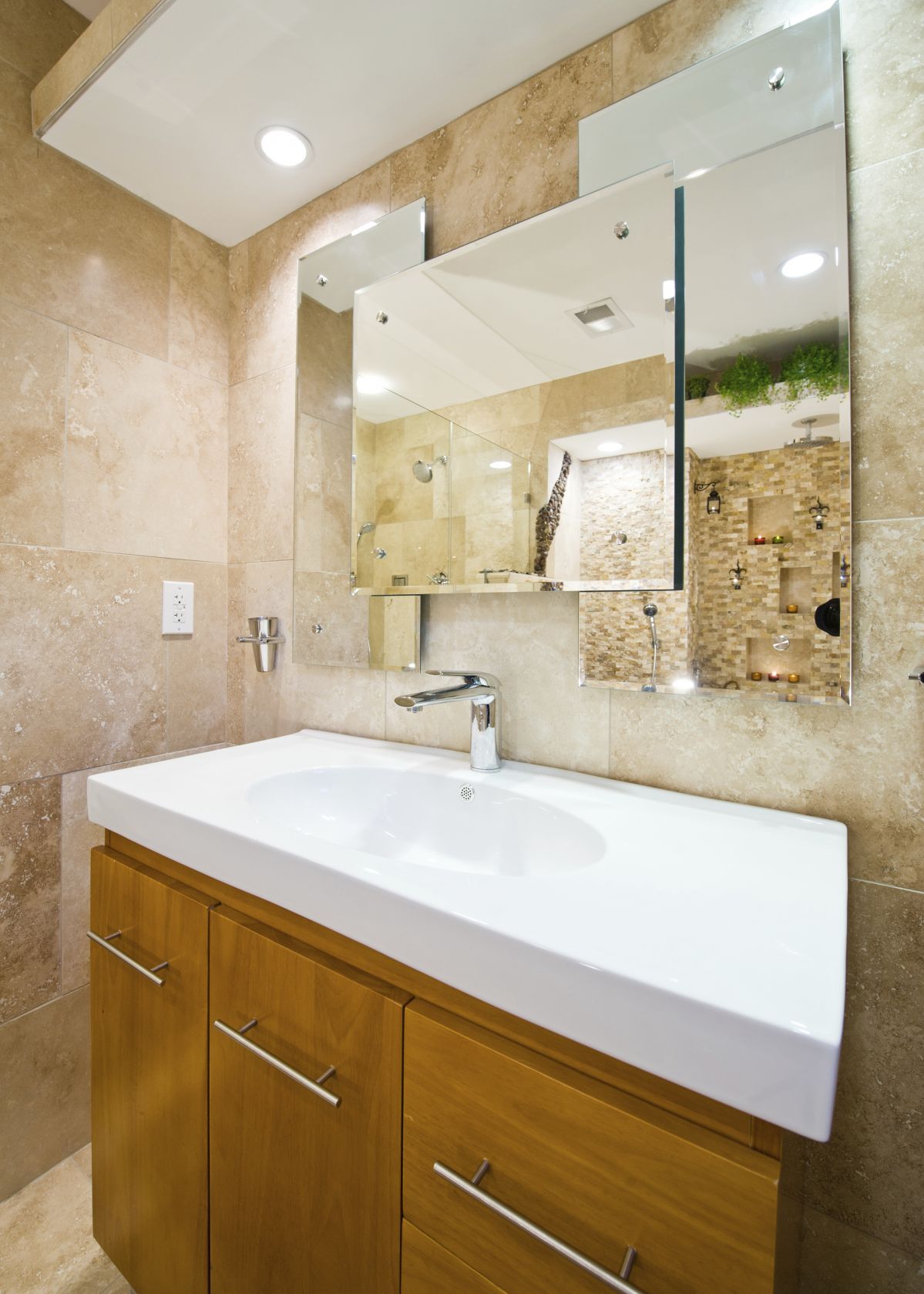 Another reason for having ceramic tiling is that they are excellent in providing clean and healthy air. Tiles are fired in kilns at extremely high temperatures so we don't breathe any harmful pollutants or volatile organic compounds (VOCs). Other materials such as carpet, wood, or vinyl have low amounts of VOCs; however, tiles release absolutely zero of these organics.
They are also hypoallergenic meaning that they do not collect dust mites, mold, germs, or other bacteria and are an excellent choice for people struggling with asthma or allergies.
Tiling is not only good for us but also for our environment. The tile factories today reuse water and previous materials only sending the worthless pieces to the landfills and waste centers. They operate under what is called a "closed loop" system, which helps the environment. These tiles are also regionally available made with local and raw materials. Because there are many tile manufacturing companies in every region of the country, the tiling of your choice can be shipped and brought to you within a few days. This prevents the need to use high amounts of energy and release massive amounts of pollution into the air that usually come with shipping other products like vinyl or carpet.
In addition, ceramic tiling can be easily cleaned and does not need intense chemicals or extensive cleaning supplies in order to be maintained. Washing the tile floors with warm water is simply enough.
Style
In terms of style, there are many types of tile that is sure to fit your needs. There are mosaic, glass, stone, concrete, and engineered stone tile choices. Mosaic tiling includes glass, steel, ceramic, copper, or mosaic materials. Glass tiling tends to give a more contemporary feel with bubble, pebble, iridescent, zen, opaque, colored or clear style options. Granite, travertine, marble, and other stone materials have that classy and sleek appeal, always a very popular option. Concrete and engineered stone tiles have hugely progressed over the years. Nowadays, it is almost impossible to tell the difference between a natural stone tile and an engineered one. And, for a fraction of the price, your home floors could be sporting new Italian marble without breaking your bank account.