The ocean fascinates us in so many ways. To dip ourselves beneath its deep blue surface and feel the taste of eternity. To wonder that it goes on forever and starts where it begins.
This coffee table created by London designer Christopher Duffy will allow you to have a piece of the ocean in your living room, even if you live miles away from it.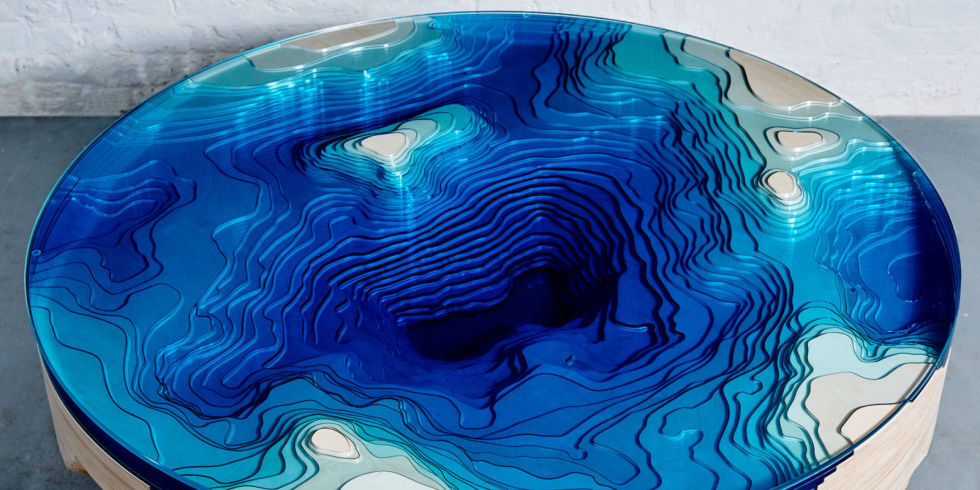 Designed to have the appearance of a bathymetric map, it is built with layers of wood and glass that are precisely cut and then assembled. The layers are compressed with an hermetic seal to give a depth effect.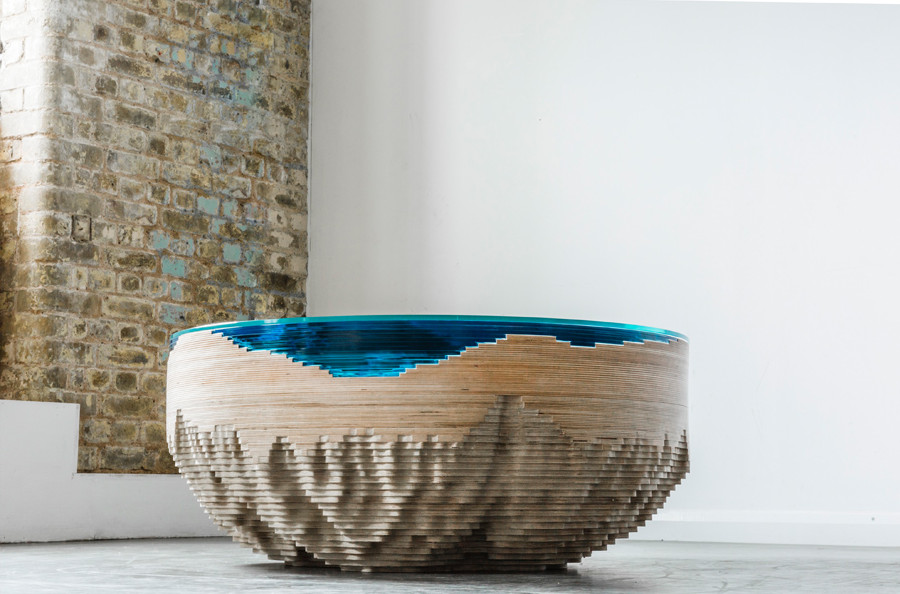 It isn't an easy task to make this table look like this - about 3 months for each table, according to the artist, who named it The Abyss Horizon. It measures about 3 ½ feet across and it's about ½ feet high.
The table will be on display in London until the 9th of this month and then it goes to New York (Nov10-14) and Miami Beach (Nov30-Dec4).
You can read more about it here.