This amazing floating bonsai gives a surreal touch to any decor This Amazing Floating Bonsai Adds a Surreal Touch to Any Home
Bonsai is an umbrella term for the Japanese art of growing trees in small containers or trays. Present in the Japanese culture for thousands of years, the craft has the purpose of inciting reflection and inducing meditation to those who contemplate it and to encourage inspiration and insight for the cultivator.
The Japanese company Hoshinchu (star people in Japanese) went a step further and created a bonsai that actually floats and spins.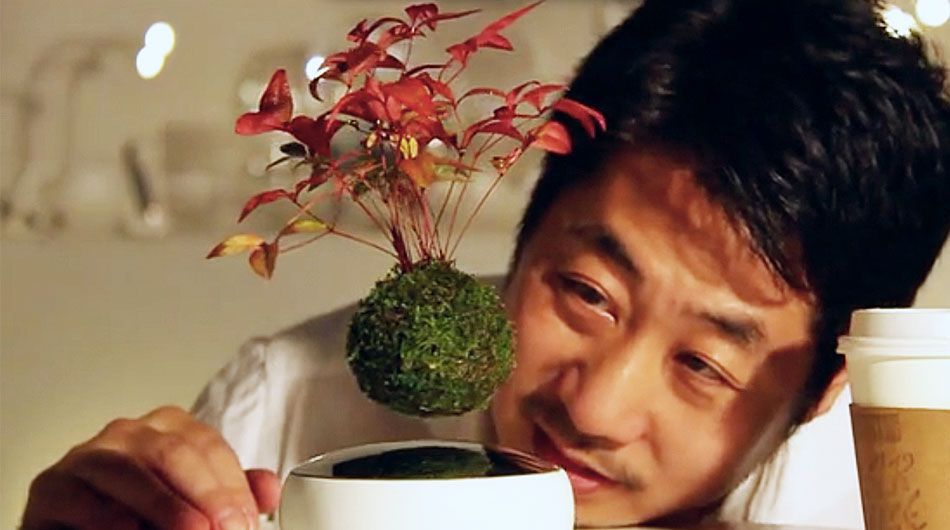 It's simply astonishing! A vase with a floating plant in your living room. Sounds like science fiction but it already exists and it's called the Air Bonsai. The Air Bonsai is divided into two parts: a small sphere made ​​of a small piece of sponge and an energy base centralized on a piece of pottery. So its operation isn't magic. It's pure magnetism. One part of the structure leads to another.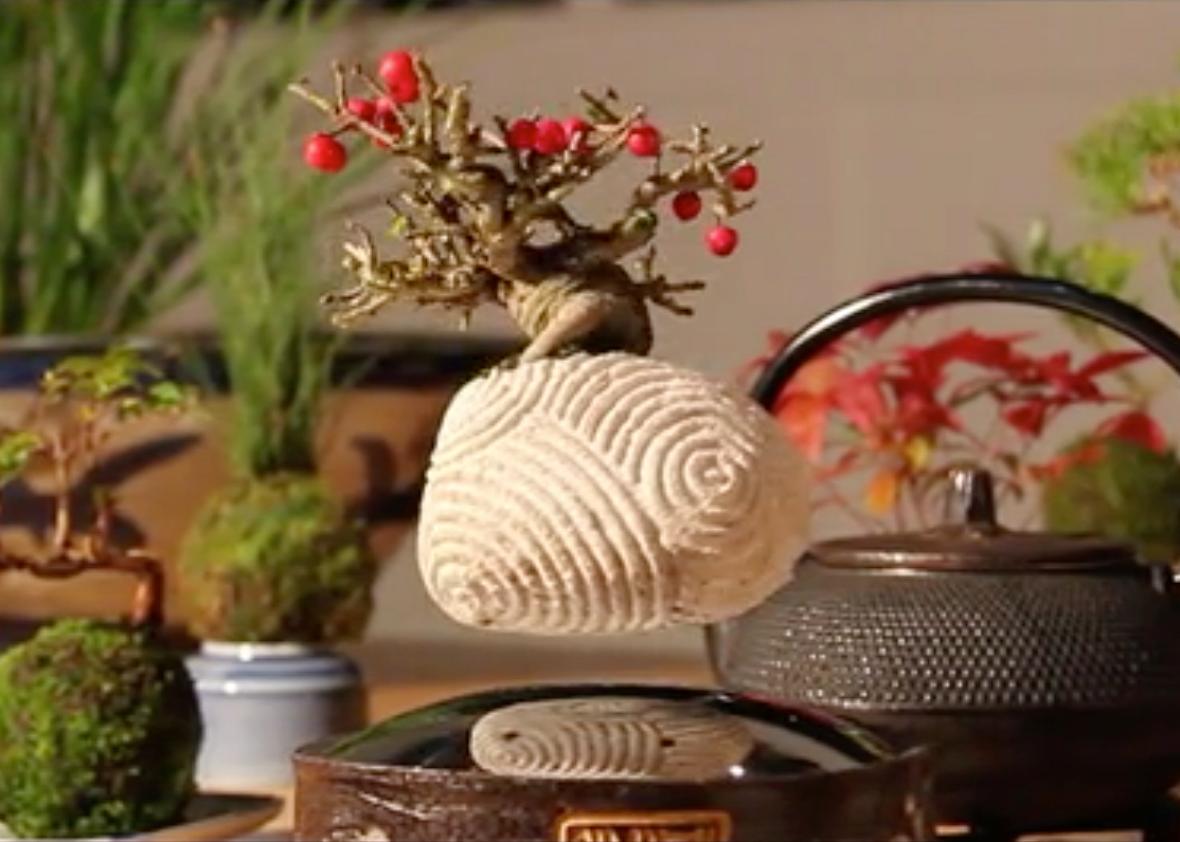 The creators say that the message of the Air Bonsai is to value Earth through Art and on their website they mention how time consuming it is to grow a bonsai, but that it brings joy and happiness. They also say that they pray for humankind to take care of the "star" we live in.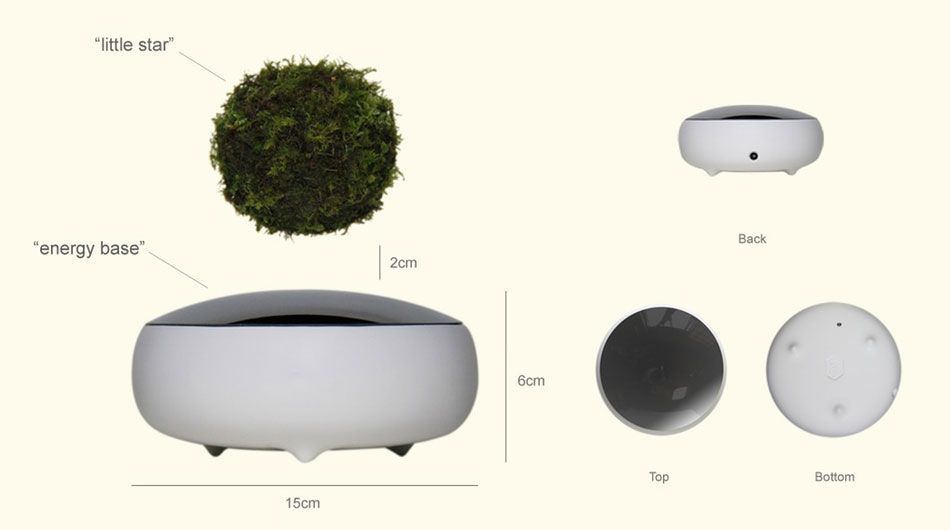 Currently, the Air Bonsai is on kickstarter and it can be pre-ordered from there or from their own website. Since plants can't be exported from Japan, the company is relying on bonsai cultivators to partner in other countries.
Shipments are scheduled to start in September and the prices start at $200 for a basic set, including the magnetic base, an AC adapter, and the round moss ball (that represents the Earth) where the bonsai is planted.