Given the average cost to remodel a bathroom it's no surprise that homeowners are beginning to try their hands at bathroom DIY work. While some bathroom remodeling can be easily performed by laymen there is a certain level of risk which you should be aware of before you pick up that sledge hammer. Consider both sides of this decision carefully to ensure you get results you're satisfied with.
Pros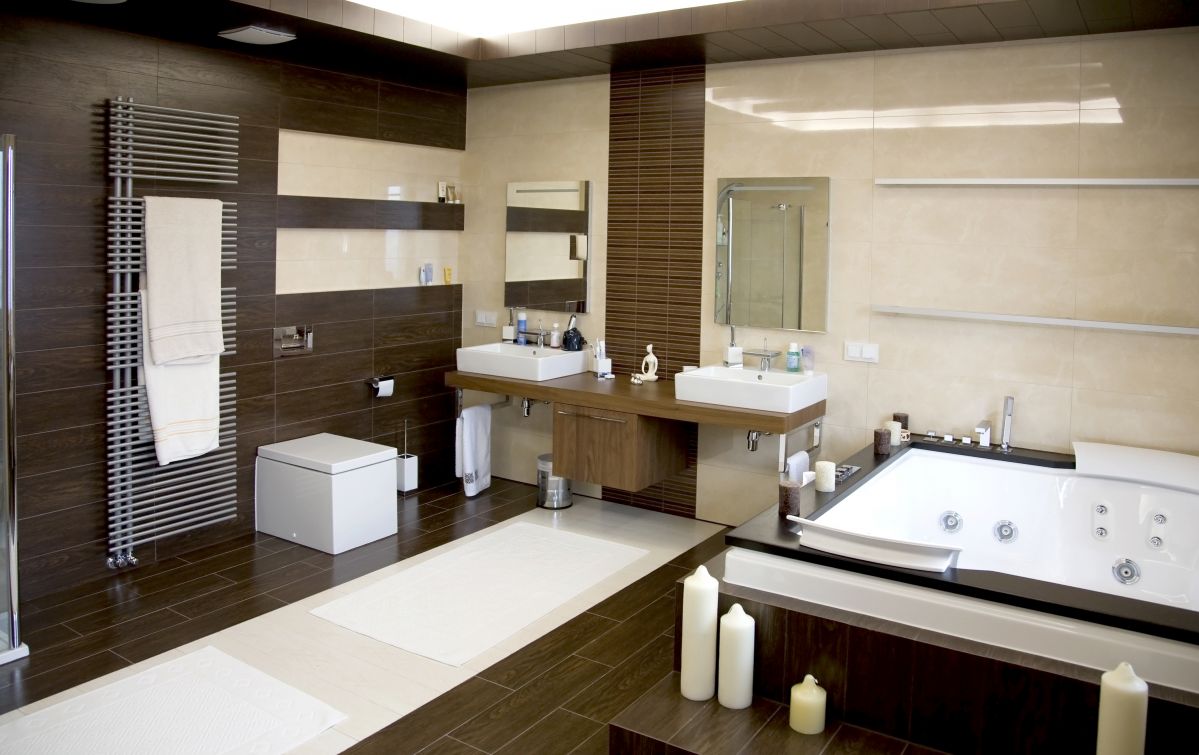 Saving money (right now)
The main draw of do-it-yourself work on bathroom remodeling is lowering cost and rightly so. The average bathroom remodel costs around $16,000 according to the 2013 Cost vs Value Report, it only makes sense that homeowners would want to save any money they could on the project. And often performing jobs like tiling, painting, and even fixture installation yourself can save you significant amounts of money over hiring a professional to perform the work.
Work on your schedule
Professional bathroom remodeling varies in duration depending on a number of factors including the individual contractor, the magnitude of work involved, and the length of time negotiating how much the bath remodel will cost. But, by completing your remodel by yourself you ensure that the work is done at times which are minimally inconvenient for everyone in your home.
Cons
Saving money (over time)
Much of the work that professional contractors perform in bathroom remodeling jobs is a complex combination of electrical, plumbing, design, and architectural experience which they developed over years and which they are, for the most part, licensed to perform. This typically means that the cost of remodeling a bathroom with contractors with contractors will be high initially but will be of such a quality that future expenses won't be as frequent or expensive.
Safety and potential damage
The risks taken by untrained individuals performing a complete bathroom renovation are very numerous and can result in anything from undeniably needing a contractor to inflicting lasting damage to the home or those within it. Therefore it is highly advised that homeowners have a strong understanding of what they're doing before they engage in specific jobs. Bathroom remodeling costs vary widely based on many facets of your particular home and design choices but very rarely are they as costly as the work needed to repair them when they are performed improperly.