Whether your children are older and don't play with many toys anymore, or you simply want to put a little bit of your inner child into your home decor, you can easily use old kids' toys to create some fun, brilliant, and stunning home decor items. From mirrors to lamps to planters, using kids' toys to create fabulous DIY decor projects will certainly bring some color and innocent fun into your home.
Upcycle Childhood Memories
I am not a hoarder, or at least, I do not like to think that I am. But I do have to admit there is something about me that refuses to get rid of my children's old toys. I always feel washed over in happy memories just looking at them. Who wants to get rid of their childhood memories?
If you're anything like me, then you are going to absolutely love these DIY crafts using leftover toys. Upcycle the childhood memories into convenient household items!
Or, if you want to surprise your mom for Mother's Day, you can make some of these clever home decor items and give them to her as a gift. Take it an extra step and write a little note about a special memory associated with the toys, preferably one that includes a happy moment of time between you and your mom.
Toy Car Mirror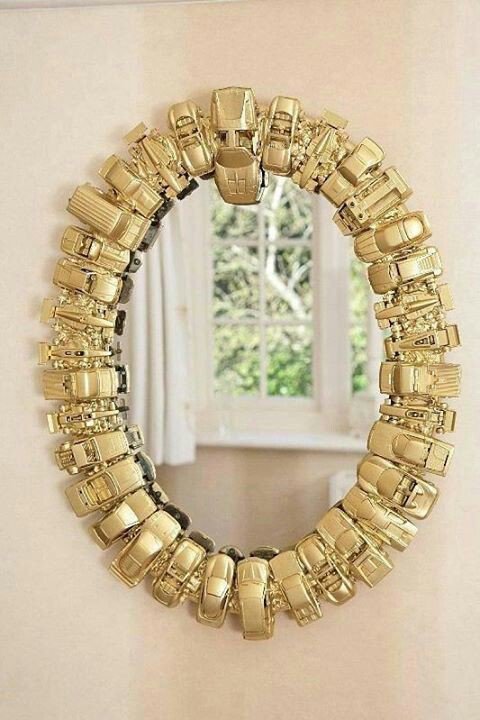 What about a blinged-out mirror for your next home decor? Choose any toy that you may have a lot of and paint them. The gold sprayed cars offer a very uniform and flashy look. This DIY is simple. It involves gluing and painting. It is wise to paint first and let the toys dry before gluing them to the mirror's perimeter.
This elegant and fun mirror would be the perfect addition to your mom's bedroom or bathroom, as it turns a boring, ordinary mirror into a spectacular way to get ready for a night out.
Fire Truck Lamp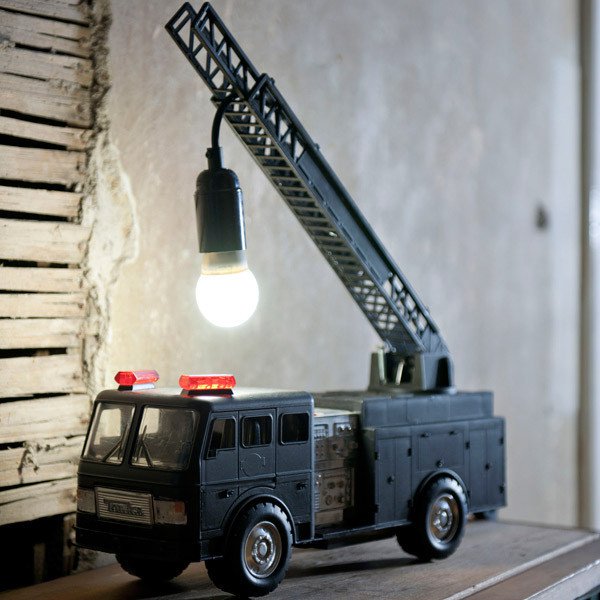 Those cute red fire trucks can be turned into a lamp with just a little bit of wiring, a bulb, and black paint. In a few quick steps, you can create an industrial style lamp that holds childhood memories and makes a wonderful and unique night light or decorative lamp.
Dinosaur Planter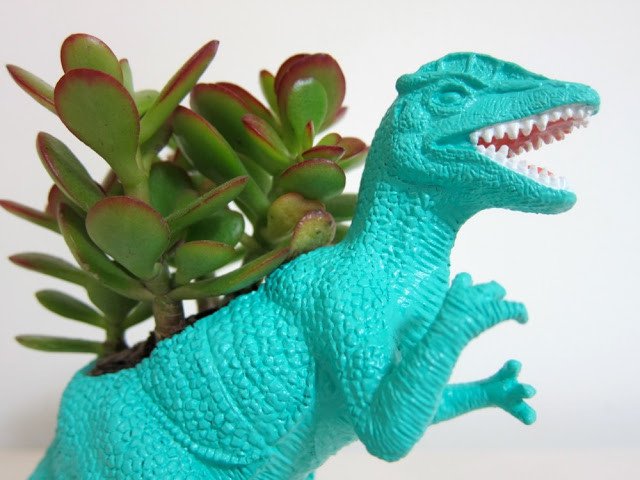 Does your mom love gardening? Planters are magical and can be made from just about anything. Using a hollow dinosaur toy, you can create a fun and inventive succulent planter that will make your mom smile every time she sees it.
Want more ways to upcycle old toys? Visit Jumble Joy for more adorable tutorials.