Sure, you can always buy the name brand dressings for your salads. But there's a certain level of satisfaction that comes from crafting your own vinaigrette that the store can't beat. As an added bonus, you get to decide exactly what ingredients you want the most out of. So put on your chef's hat and get cracking in the kitchen. Here are some easy salad dressing recipes that you can make yourself.
The Basics: Classic Vinaigrette
The base for a wide majority of salad dressings is going to be red wine vinegar. You can simply stir in a little dijon mustard, salt and pepper and that will be the standard set of ingredients for many different recipes. Before it begins to sit, just whisk in a little bit of Olive oil and you're done! If you're not a red wine person you can always substitute white wine vinegar.
Variations on the Classic Vinaigrette
You can make a fine garlic dressing by first crafting the classic vinaigrette and adding cooked garlic cloves to it. Simply dress a bulb of garlic in olive oil, cook it in the oven at 400 for thirty or so minutes. Once it is tender and cool, just squeeze the cloves out and add them to the vinaigrette. Spoon is just a bit of grated parmesan and throw it all in a blender. Yummy garlic dressing is now yours.
Dijon Dressings
As the name implies, the base for this dressing is Dijon mustard. Just like the classical recipe, you'll need salt, pepper, and a little olive oil. Instead of red wine vinegar just use champagne vinegar. Otherwise this creamier alternative is incredibly delicious and can go on many vegetables. If you want a little more zing to the dressing, add some minced jalapeno.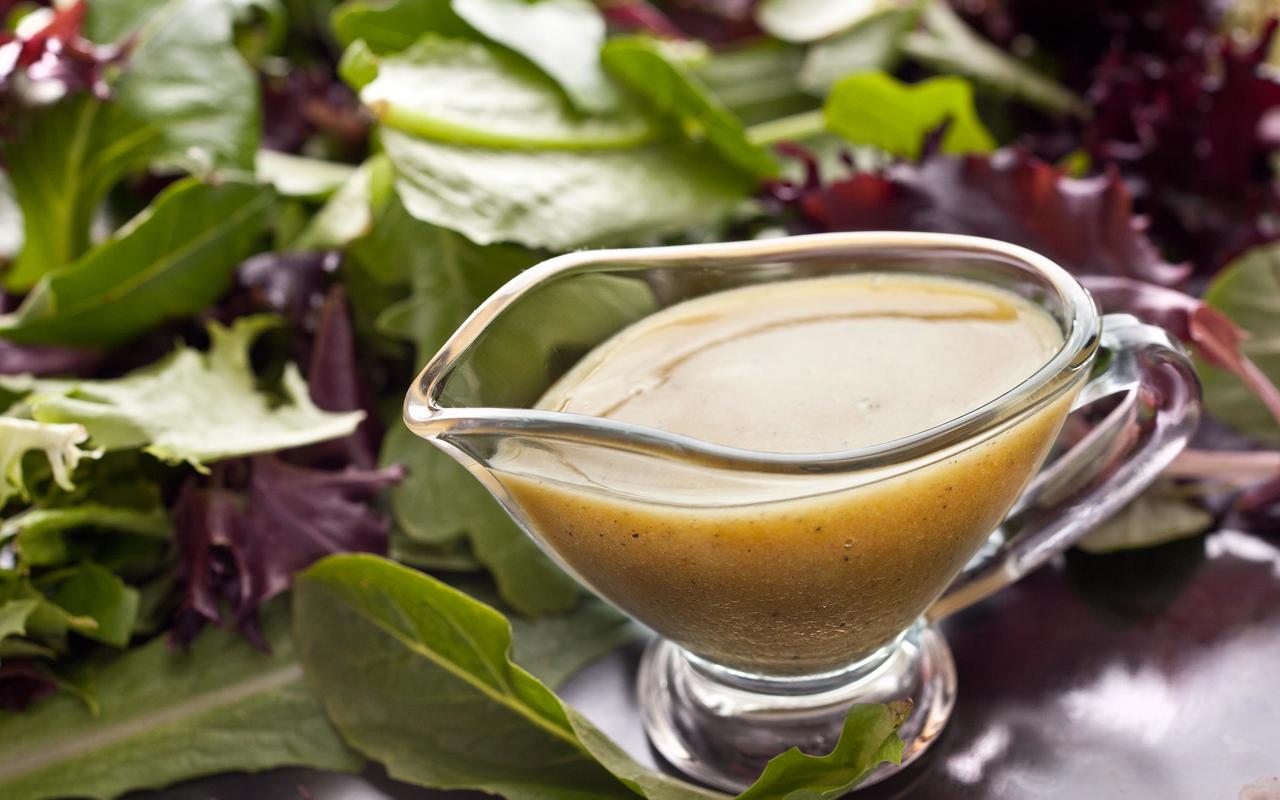 Creamy Italian
A must have for any kitchen table, creamy italian is a scrumptious dressing that makes any salad into an incredibly tantalizing appetizer. You're going to want mayonnaise, sour cream, olive oil, red wine vinegar, italian seasoning, a garlic clove and salt all thrown in together in the blender. Chop up some parsley and add that in afterwards. This delectable sauce can go on a wide variety of other food items as well.
Balsamic Vinaigrette Variations
While Balsamic is delicious on its own as a salad dressing, there are always ways to spice things up. Consider adding mayo and garlic for a fantastic boost in flavor. Or perhaps a few drops of lemon for a healthy treat. Balsamic is actually quite versatile in terms of flavor and pairings. Slice up some tomato, basil, and mozzarella with a Balsamic finish on top for a quick appetizer.
In short, it's all completely up to you to decide whichever dressing works best on your salads (and veggie plates). Many of the ingredients even keep at room temperature. So have fun crafting the perfect compliment to your lettuce and stay healthy.