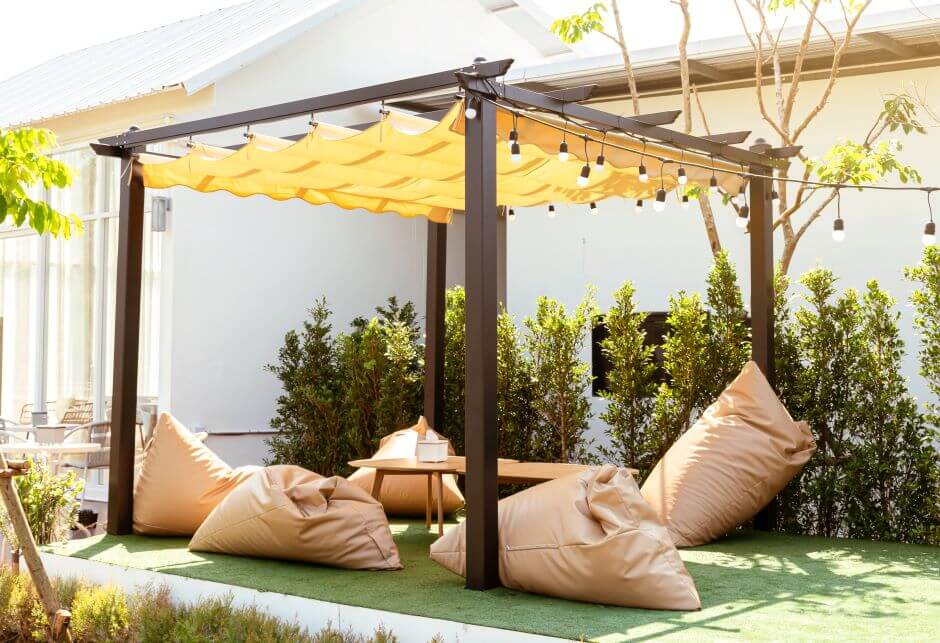 Planning on building an outdoor space? It is usually exciting but sometimes also overwhelming. There is so much information and so many details to consider that people get unsure on where to begin.
If you are thinking about adding a patio in your house, you might be struggling to know its right size. Remember it is an area for relaxing with friends and family, so the last thing you want is to feel cramped there.
However, if it is too big, it may not be cozy and intimate enough.
Take a look at our guide on how to find the perfect patio size for your place!
How Big Should a Patio Be?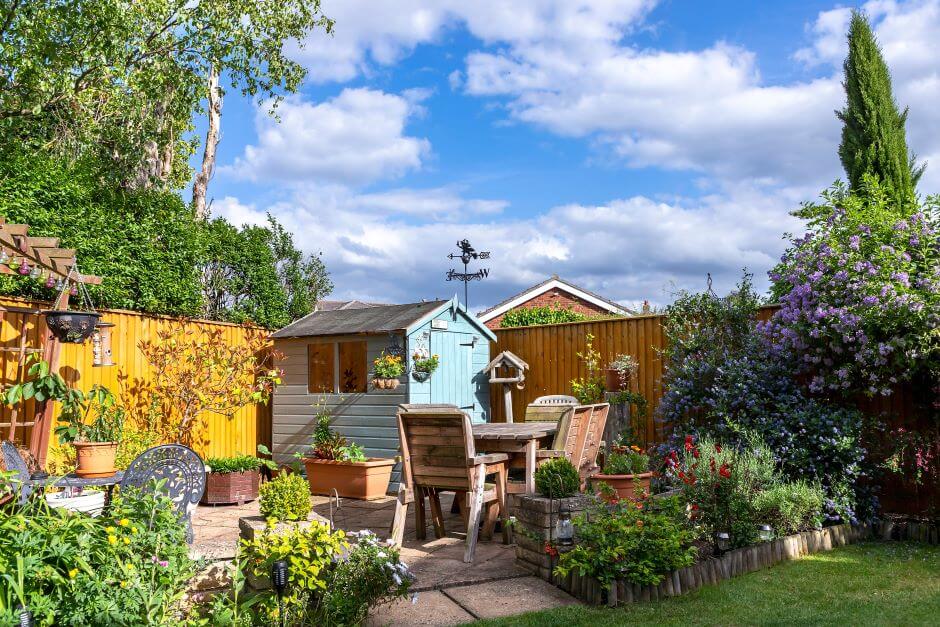 Depending on what you aim for, the average patio size will differ and patio dimensions will also vary according to the space you have available for that new area.
However, there are overall rules you can follow to have an idea about your future space. The standard patio sizes are listed here.
For a small patio: 7 feet by 7 feet (49 square feet).
For a medium patio: 12 feet by 14 feet (168 square feet).
For a large patio: 16 feet by 18 feet (288 square feet).
Which one is best for you? Keep reading.
What Patio Size Do I Need?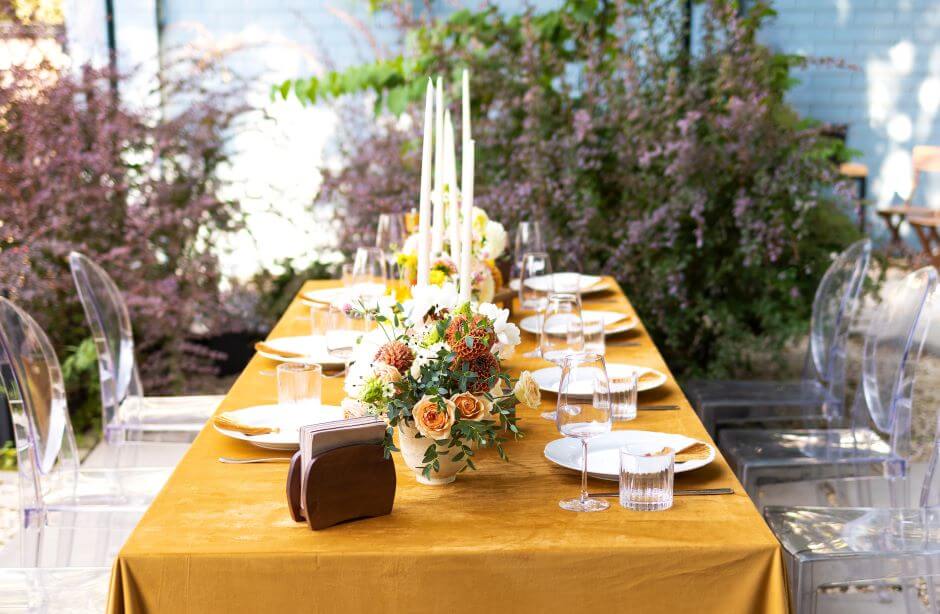 Your needs and the space you have will determine the best patio size.
The average patio sizes presented previously can accommodate items like a bistro table with a pair of chairs in the small one, a dining table for about six people in the medium, and a couch, coffee table and chairs for lounging in the larger one.
More specifically, if your goal is:
a cozy spot to spend time by yourself or alongside two or three other people, a patio between 6 and 10 by 8 and 12 feet is enough for you;
a place to invite your family of four or six to have dinner and lunch parties, a 10 by 10 to a 16 by 16 feet patio is more appropriate;
a cool patio with a fire pit to gather around in the evenings can be 15 by 15 to 20 by 20 feet and will give you plenty of space; or
If you are looking for a wide patio to be used for many purposes, fitting all your demands, go for the one that has 25 by 30 feet and use it as you please.
After all, visualizing the ideal patio for your home is not the easiest task to do by yourself. When you have a clear mind about it or when you need any help executing and planning the right patio size, our landscaping contractors will be ready to do the job!