Halloween is one of the most exciting holidays on the calendar. The scary and spooky aspect of it is what really gets people going but it's also a great time of the year for some family fun. However, in case you've been busy, getting the time to better prepare for the perfect Halloween can be very hard.
Whether it's setting up the right décor or making sure there is enough candy to trick-or-treat, all these things need to be planned well in advance. But even if you are not able to do this in advance, there are actually a few last minute ideas that you can go for. In this post we focus purely on last minute DIY décor for Halloween.
Take a look at some great options here below:
1. Floating Witch Hat Luminaries on the Front Porch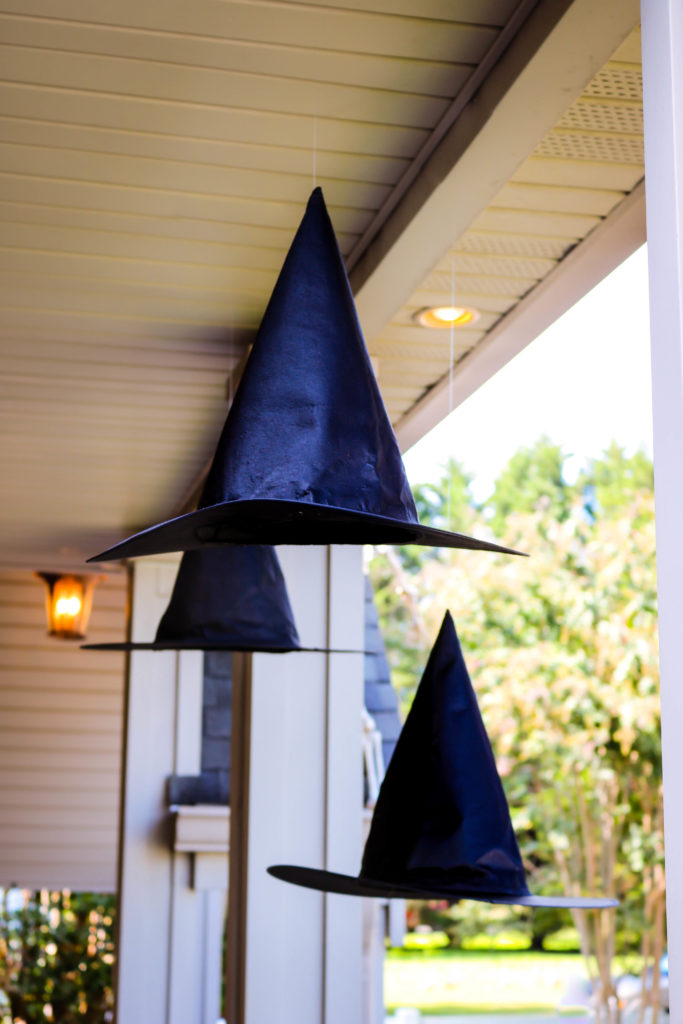 Luminaries can be perfect in setting the best Halloween mood. The great thing is that they can easily be purchased online. No real work is needed to install them either. Witch hat luminaries, in particular, are themed perfectly for Halloween. They come with that spooky factor and it takes just a few minutes to put them up on the front porch.
2. Spooky Eyes on Trees
In case you are looking for something extremely simple, then this is it. Provided you have a tree on your property, it will work. Simply add two spooky eyes at the top of the tree so that they are visible from a far. The spooky eyes can be purchased from your local store. Make sure they are big enough too for the best effect.
3. Pumpkin Arch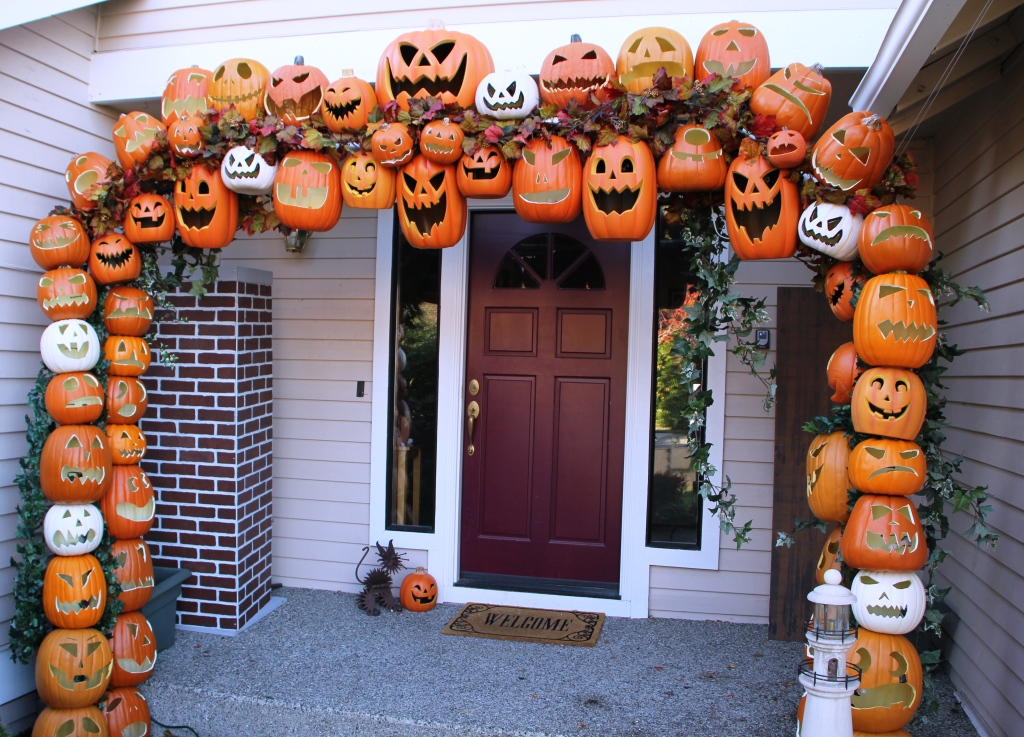 This décor will require a little bit more time to create but its effect will be massive and instant. The only thing you need is a series of Jack-o-Lantern pumpkins. The amount of pumpkins needed for the job will depend on the size of your front door. The goal is create a pumpkin arch around the door for that spooky Halloween experience.
4. Paper Bat Wall Art
For people looking for something to decorate the living room, then a paper bat wall art should really work. This idea involves a series of black paper cutouts designed to resemble bats, the cutouts are then neatly glued to the wall to create a spooky Halloween art that will blow everyone away.
5. Get Creative with Your Front Door
Getting a little bit creative with your front door can go a long way in giving your home a spooky Halloween feeling. You just need to know what to do. One option to explore would be to have a spider web attached to the door. You can get faux spiders to go with the web as well. Try to stick two spooky eyes on the door if the spider web idea doesn't work for you.
6. Large Spooky Spider
It is also possible to create one scary large spider at home using some black tape and a milk jug. The milk jug acts as the body of the spider. You can use cardboard or pipes to make the spider legs, and make sure the spider is as large as possible. Set it on the front door on top of a web and you are done.
7. Hanging Paper Bats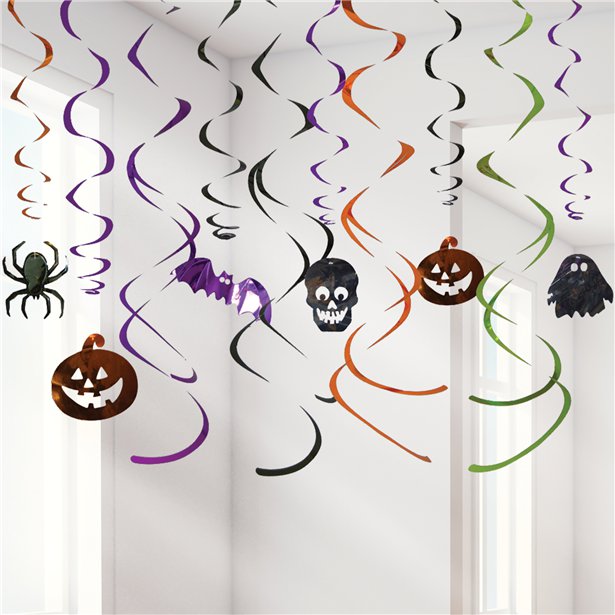 You know how bats hang from trees with their head facing drown? How about you make this a feature in your Halloween décor? You will only need some cutout paper bats and some glue. If you have a tree at home use it but if you don't, you can use the frame of your front door as well.
8. Bandaged Mason Jars with Spooky Eyes
Finally, you can create a ghostly impression in your living room using simple Mason jars and bandages. Start by wrapping up white bandages across each of the Mason jar. Add two googly eyes on each jar and set them on a table. You can add candles in there for the best results. Try to also use differently sized jars.