How to Build an Unforgettable Blanket Fort
We all have unique and fond memories of our childhood - birthday parties, summers on the beach, a specific playground... However there are few things that evoke such emotional resonance like that day when a parent or a close relative endeavoured to build us a blanket fort.
There was a priceless feeling of hiding in a cave made with pillows and sheets, developing plots and strategies, and trying to find ways to open windows and doors without bringing the whole thing down. Many of us share the same affection for this almost universal childhood play. The cost is zero, the comfort is high, and there are as few or as many rules as you want.
The good news is that you don't need to be an architect in order to carry on this established tradition of building forts with pillows, blankets, and furniture. You too can create wonders that yield great hiding places! And it only gets better if it serves as ground for a movie night. So let us help you easily build a blanket fort full of fun in your room using some things you already have at home.
You will need:
Bedsheets
Duvet Cover
A Throw Blanket
Pillows
Clothespins
Bath Towel Clips
Rubber Bands
Books
Led String Lights
Led Candles
Dining Tray
Serving Bowls
Popcorn
Laptop or a TV
Follow the steps below:
1.Choose Your Location: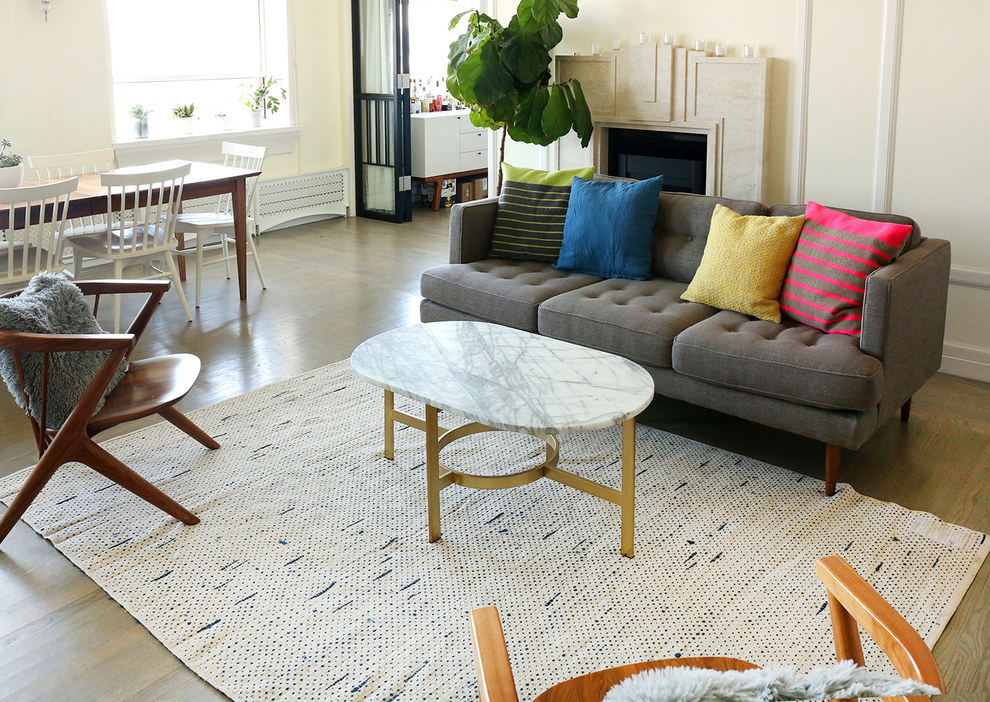 The bedroom is always a first choice, but the living room can be unforgetable. Clear the space according to how many people are going to be invited to your ultra private movies fort. As a norm of decoration, always build around what's bigger. So if you're thinking about having a TV set, consider building around that.
2. Set Up Your Foundation: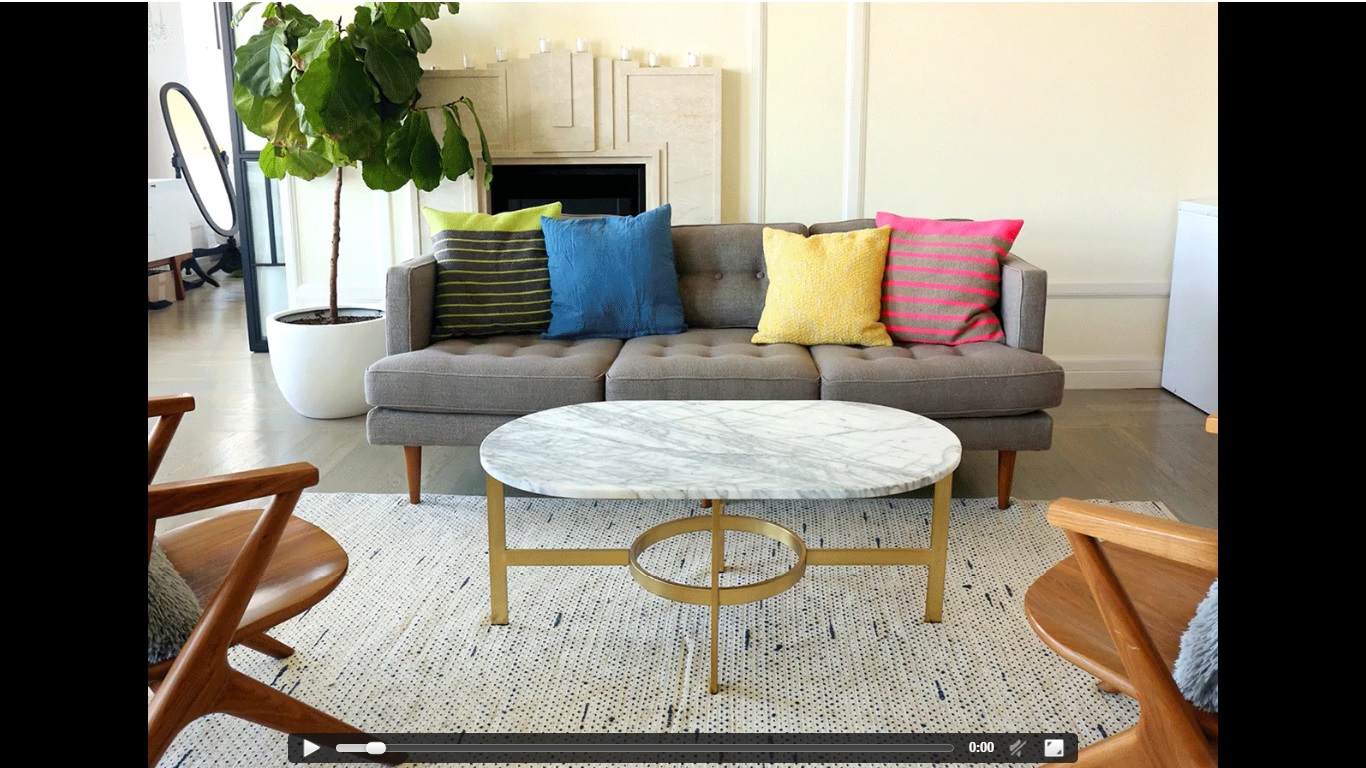 Okay, we said you didn't need to be either an architect or an engineer. However some basic engineering applies. Pick out anchors for the walls and structure of your fort, bringing in chairs or other furniture as you please. Then lay down your base blanket.
3. Roof It Up: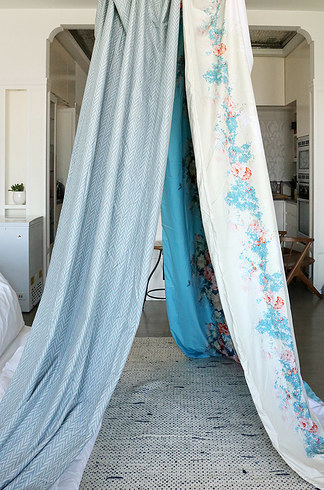 Hold your sheets with anything firm but still easy to remove — towel clips, rubber bands, and string are great. Connect your sheets together with clothespins and use books as anchors.
4 .Decorate the Interior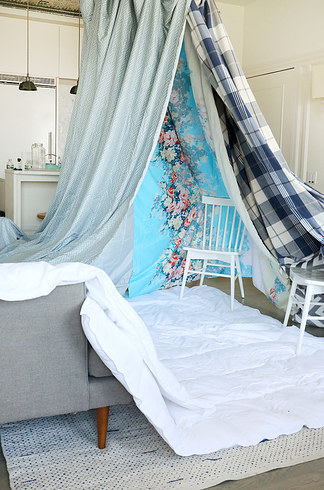 A comprehensive choice of blankets, sleeping bags, throws, and pillows creates a genuine blanket fort atmosphere, so be bold with textures and patterns and give a final touch with string lights.
5.Bring on the Refreshments!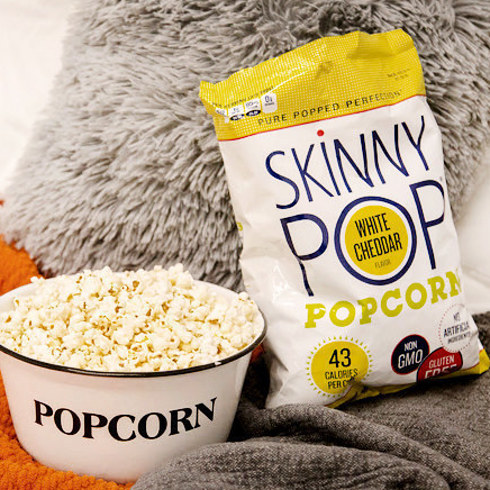 Unwritten law: No popcorn, no movie night! Bring all sorts of refreshments into your palace of oblivion! Make it your cozy, secure and well provided haven.
6. Enjoy the show!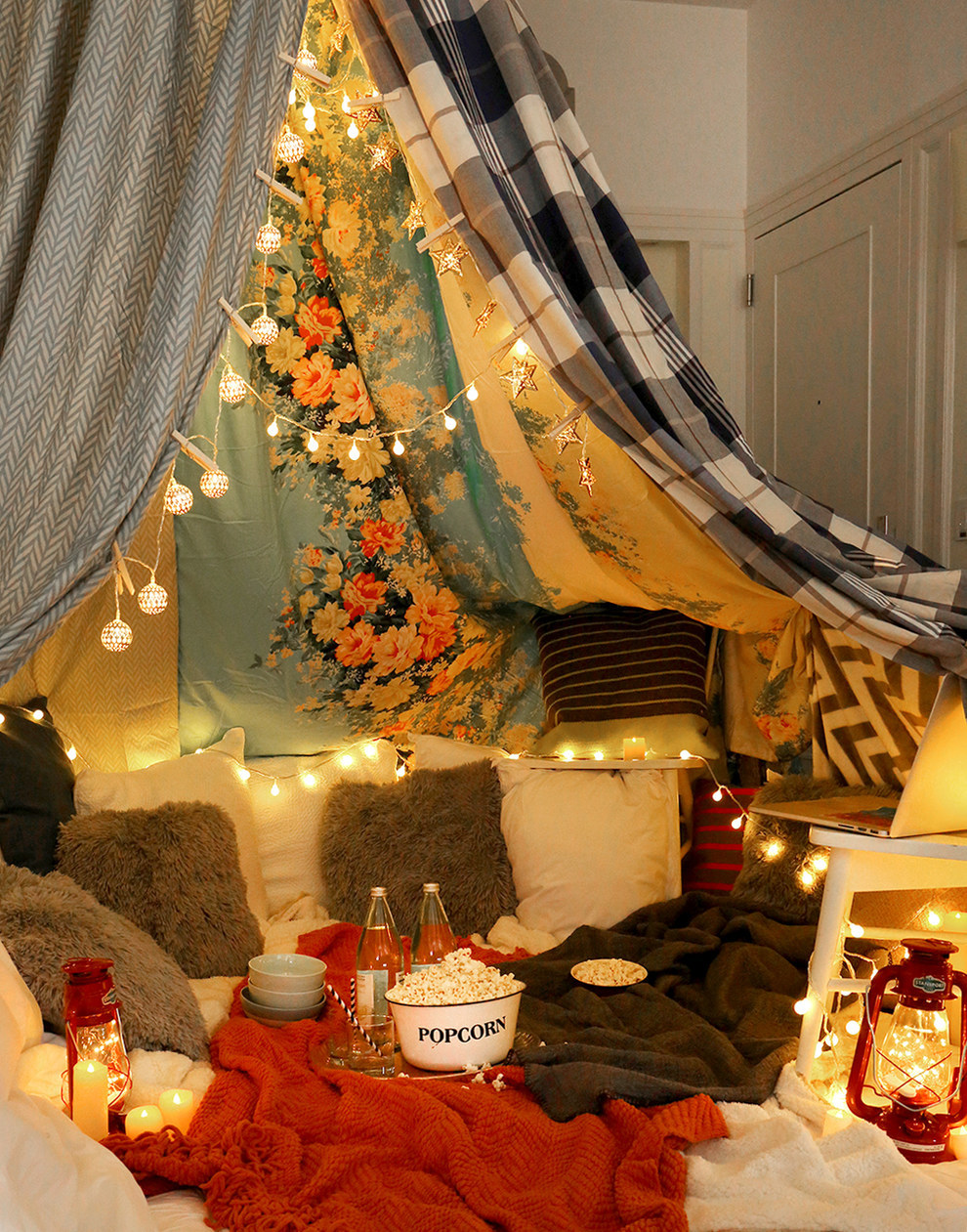 Turn off all of the other lights in your home, turn off your cell phones and beepers, and turn on the feature presentation on this very fun and creative movie night.
Find out more about building your own unforgettable blanket fort here.