The fireplace is an integral part of any home and not just because of the soothing heat it generates during those cold nights. A well-designed fireplace can also be a great addition to your interior decor. However, it's easy to overlook the decor value that a fireplace can bring to your house.
In case your fireplace looks a little dingy and worn out right now, there might be a few simple ways you can explore to revamp it. The good news is that these strategies won't cost you a lot of money either.
Here are our top ten picks:
Add a Chic Screen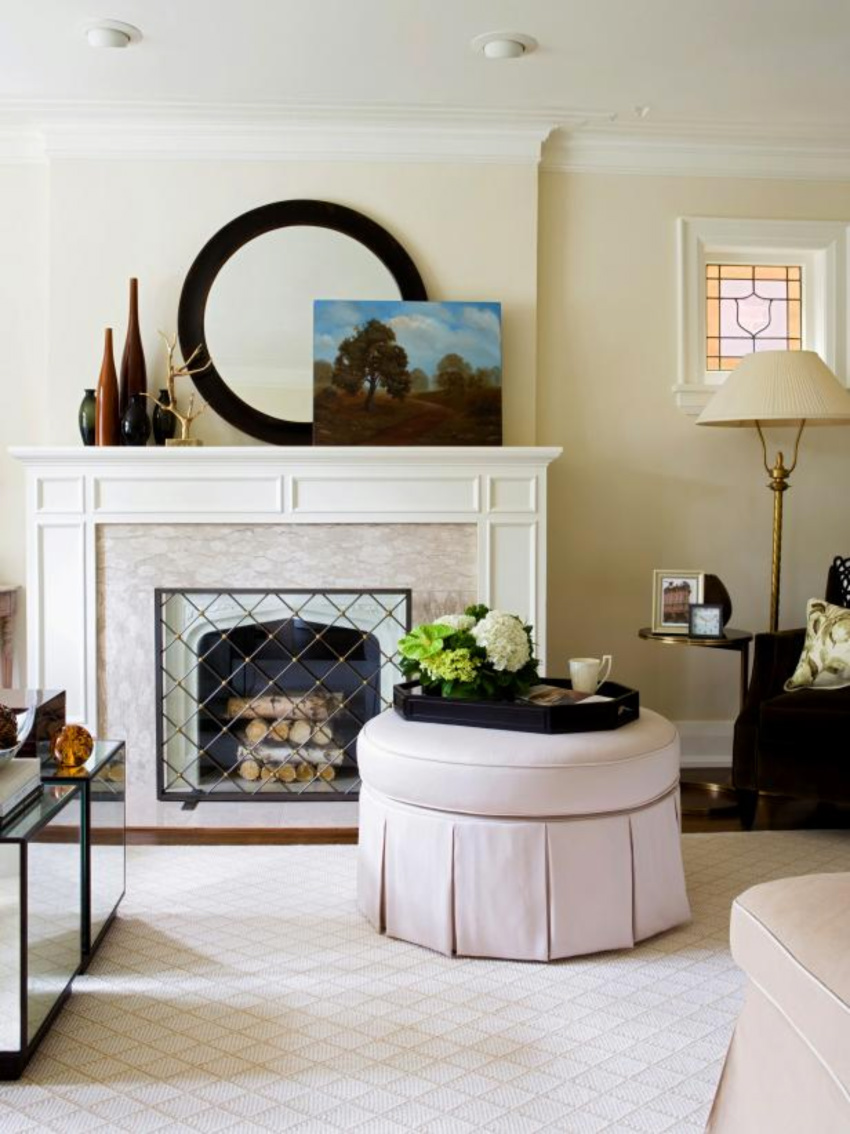 Adding a chic and trendy screen on top of the fireplace can go a long way in dressing it up. It also helps to add a little bit of character. However, make sure the screen is not too big otherwise it takes all the attention away. It should also be unique.
Black and White
Black and white shades can also complement each other very well. You can use them to give your fireplace a new lease of life. A black and white palette is going to bring in outstanding contrast. It also has a modern, more contemporary feel to it.
Bring in Some Contrast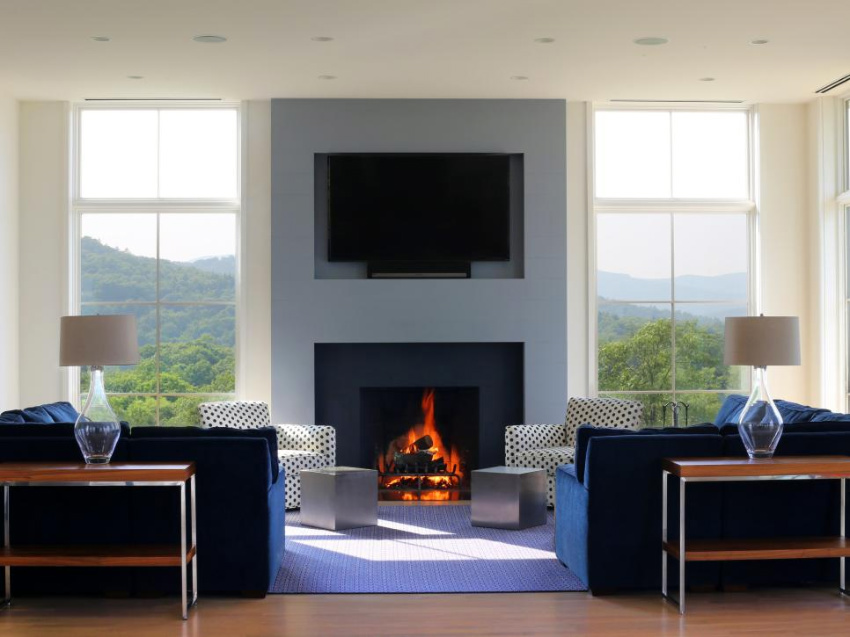 There is no doubt that paint is always a great option when revamping interior walls and the fireplace is not any different. However, instead of just using any paint, consider adding some contrast.
Tip: A touch of slate gray around the edges of the fireplace place combined with a light touch of black in the inside will be a great idea.
Artwork
It may also be a great idea to add some artwork on top of the fireplace. This will make it a real focal point in the living room. Any piece of artwork should do. However, minimalist options with a bold combination of paint tend to work best.
Shiplap Surround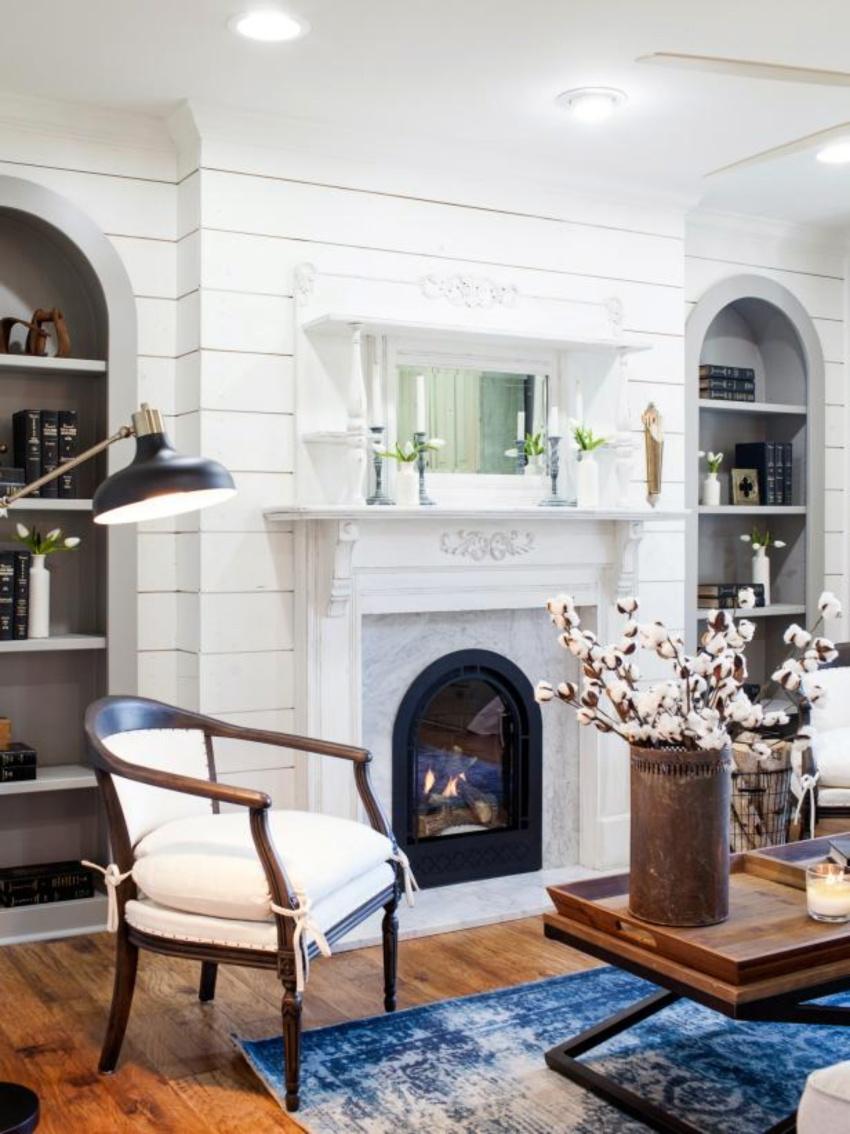 In case you want to bring a unique touch of contemporary charm into your living room, then you can consider adding neat shiplap around the fireplace walls. White shiplap, in particular, will add incredible texture and will easily blend into any décor.
Bold Tiling
You can use bold tiling to make a statement with your fireplace. Vintage blue tiling with intricate white patterns should work. Don't overdo it, though. Keep the mantle simple as well and free of any secondary decorations. You want the tiling to be the stand out feature and nothing else.
Natural Stone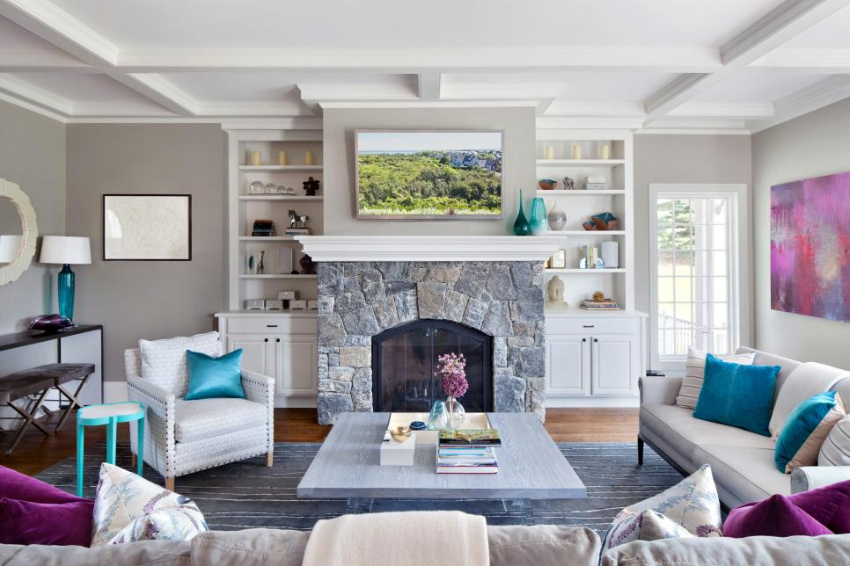 In case shiplap or tiling doesn't feel exciting enough for you, you can consider natural stone instead. Natural stone looks more rugged and combines well with white plain walls. It also brings an incredible cottage coziness to the room.
Concrete
You may also give your fireplace a modern look with a concrete finish. Rugged concrete without extra finishing will bring excellent texture to the entire room. You can hang a piece of wall art on the finishing as well for the best results.
Brick
Bricks can bring understated warmth and a cozy vibe in any room. They also come with a unique rustic charm with an added touch of elegance. Consider combining the brick with wall art as well for a little accent.
Wood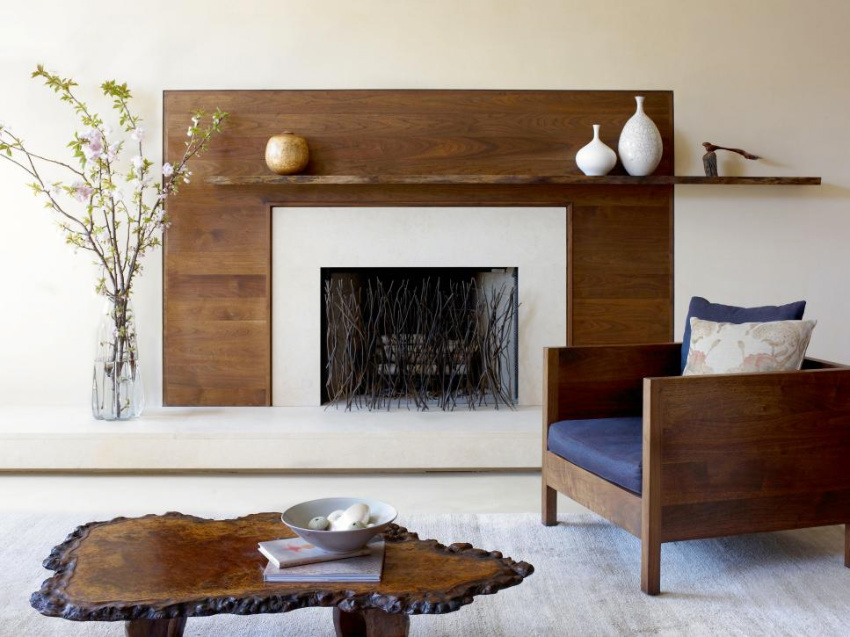 Wood is of course not the first thought that comes to mind when you are considering options to revamp the fireplace but if done right, it can have a great effect. Wooden tones around the fireplace will create a warm feeling in the entire room. Wood also feels more natural and can combine very well with plain concrete walls.
Revamping your fireplace should be a fun and budget-friendly project. There are just so many creative ideas to explore without having to spend too much in the process. Request a free quote today!