It's inevitable that your home will at some point have a blank wall that needs some retouching. Normally, the first thought that comes to mind is painting. Color treatments are of course very effective but they are also very generic.
What if there was another better way?
Well, there is and in fact, these simple and creative solutions will revamp your blank wall instantly. Also, they will not cost you a lot of money so it's something anyone can do. Here are our top seven picks:
Put Up Artworks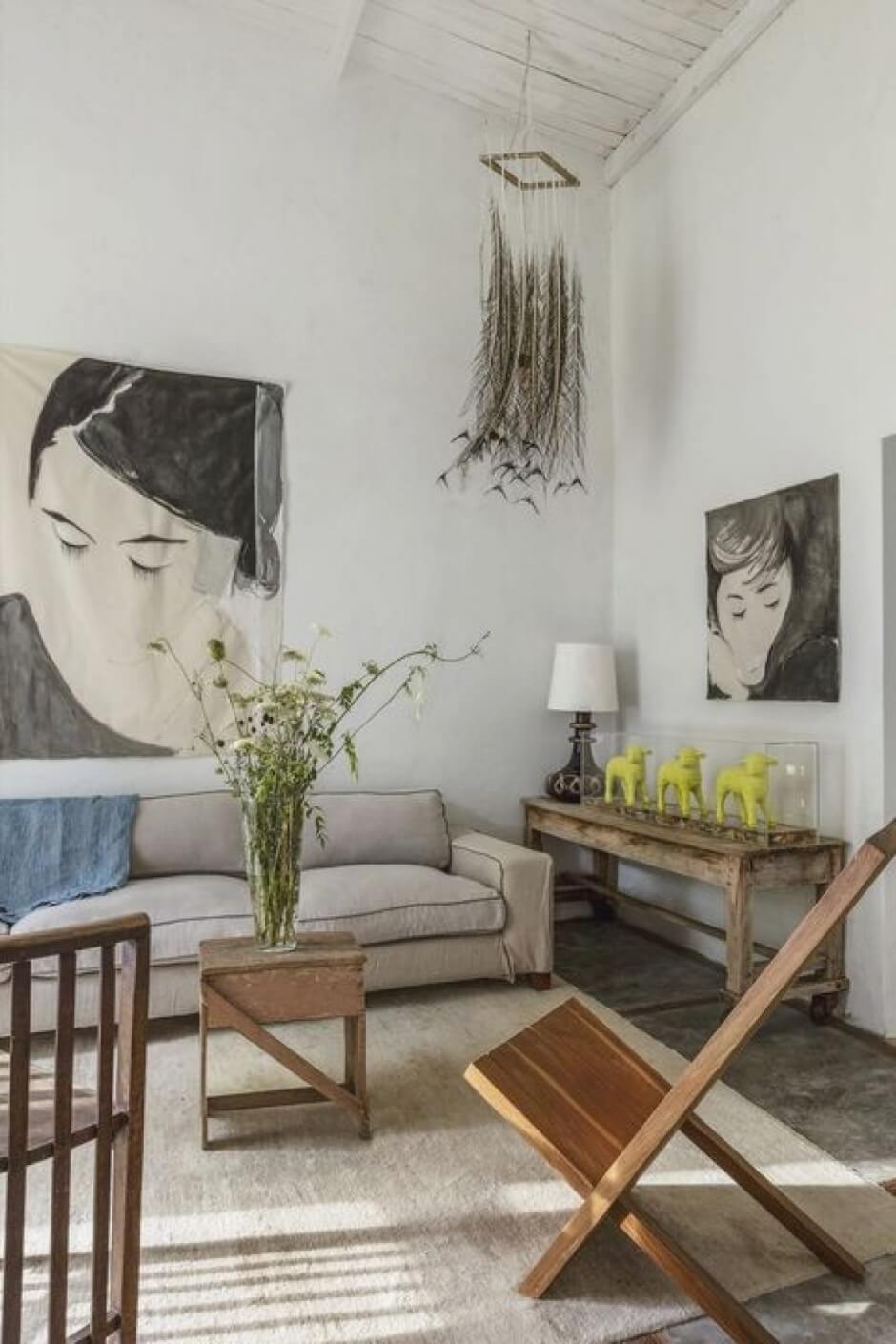 For most homeowners, using art to accentuate walls is a very popular idea. The challenge, however, arises the moment you are picking the right art. A minimalist piece should be enough, as there is no need to overdo it. Simple paintings of anything will do.
Pay attention:
Just make sure they are a little large, especially if you have a high ceiling. Don't put more than three pieces on one wall at the same time.
Add Plant Life
One of the easiest ways to decorate a blank wall and make it more interesting is to add some greenery around it. Plain walls can act as a great canvas for the green accents offered by potted plants. Make sure the plant is large enough so that it goes at least to the middle of the wall.
Tip: To get even better results with your decor, you can combine the plant pots with some wall art. The two will have a visible transformational impact on each wall.
Install a Sculptural Mirror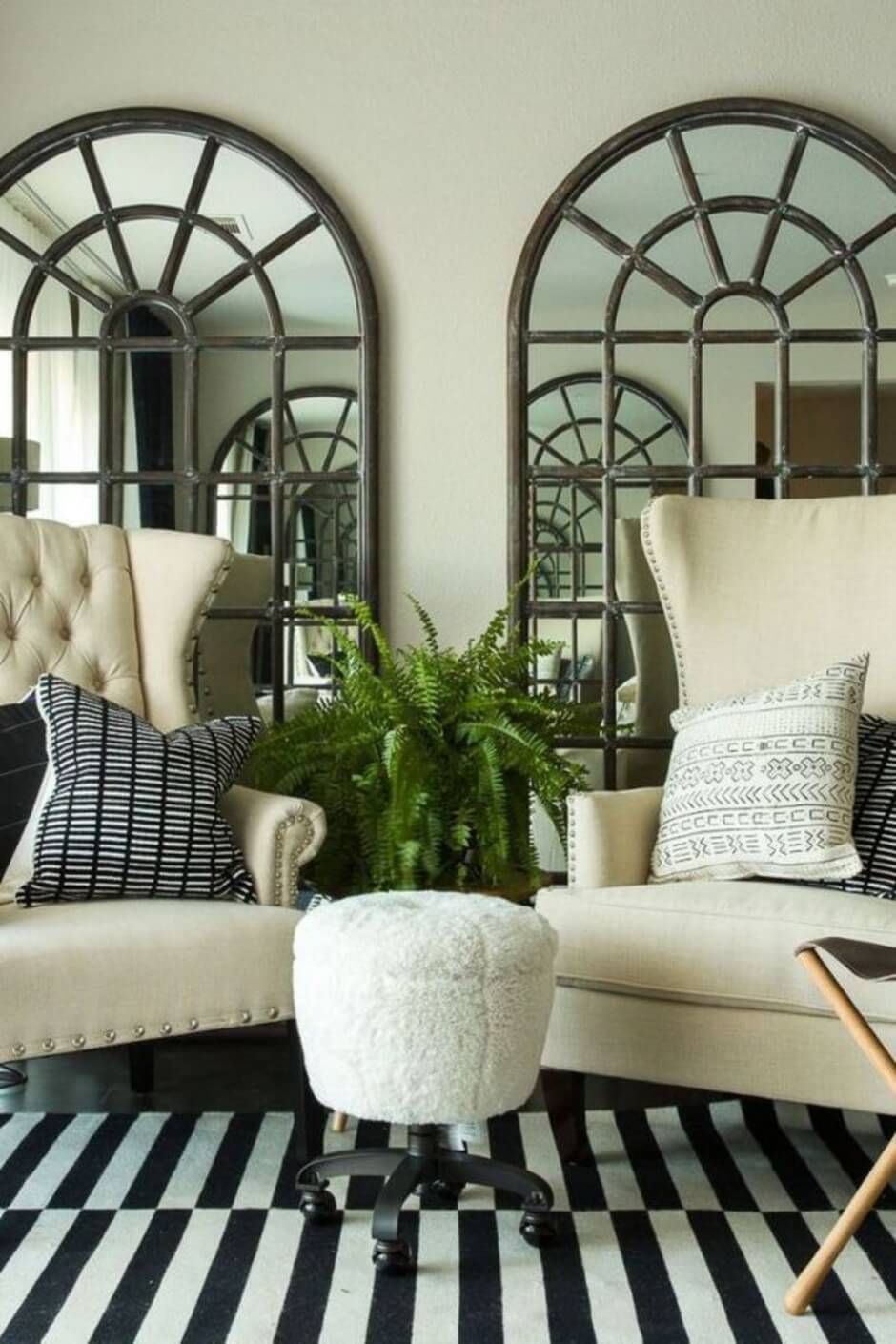 Antique mirrors may offer amazing accent value for your walls. Vintage frame designs in particular are great. The mirror will capture the natural light coming into the space and spread it all over the room using reflection. This illumination creates the impression of a bigger space and can help bring out the subtle features of your existing decor.
Get a Cabinet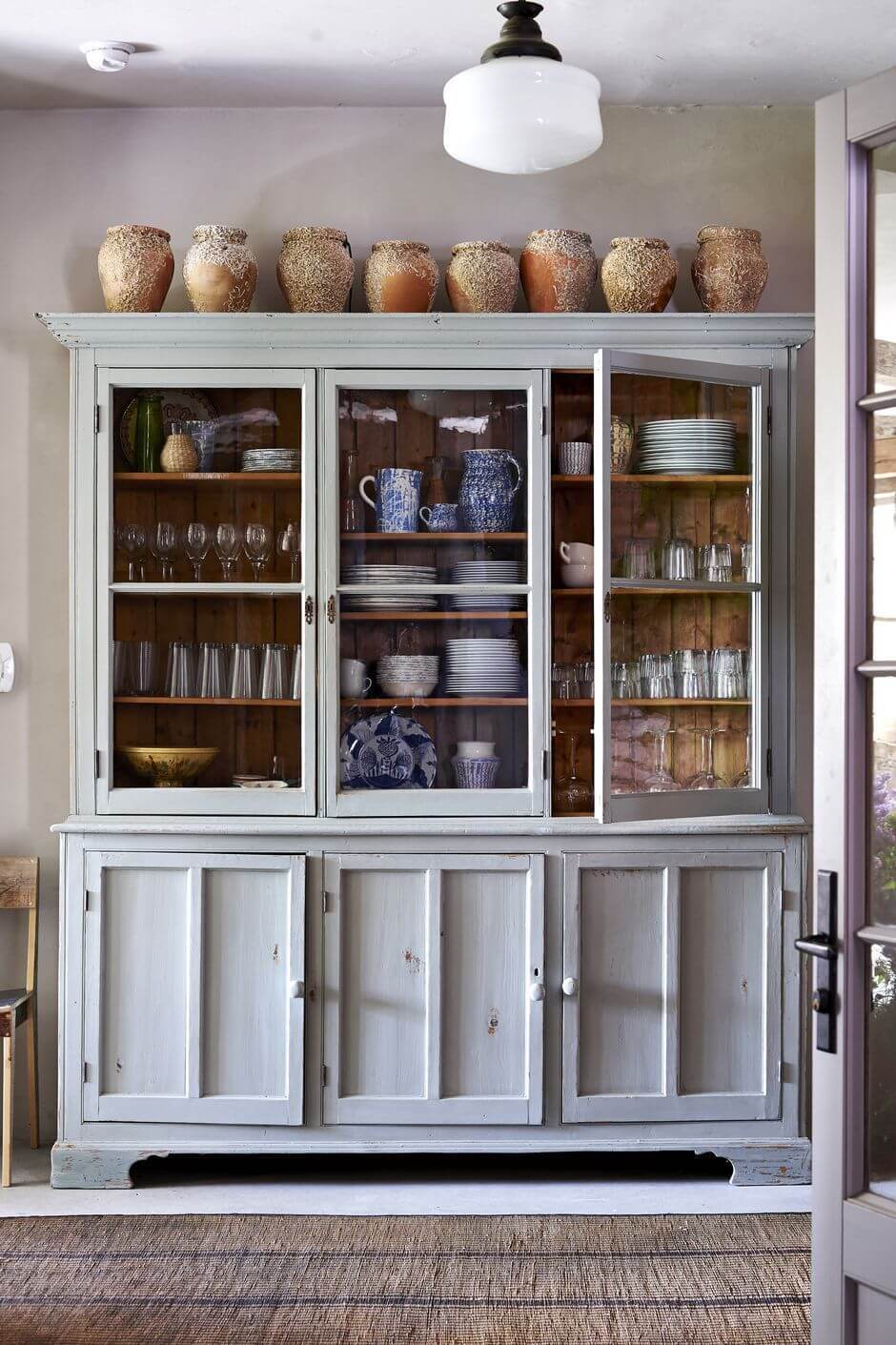 Getting a classy and stylish wall mounted cabinet or an antique can solve two problems. First, it will give character and style to your blank wall. The cabinet will also be an excellent storage space.
Wooden cabinets that come with glass doors are highly recommended. The natural wood finish is a great compliment to plain walls. The glass doors, on the other hand, allow you to display collectables and other beautiful pieces for everyone else to see.
Get a Bookshelf
The bookshelf plays almost a similar role as the wall mounted cabinet. However, consider using open shelving for this design. It is also important to make sure the shelf is not cluttered with too many books. As a matter of fact, you don't even need to put books in there. A few family portraits on each shelf should work. You can also display antique clocks in one of the shelves.
Although this is not one of the most unique ideas you will ever see, it still plays quite a big role in giving your blank wall functionality and beauty.
Consider a Fireplace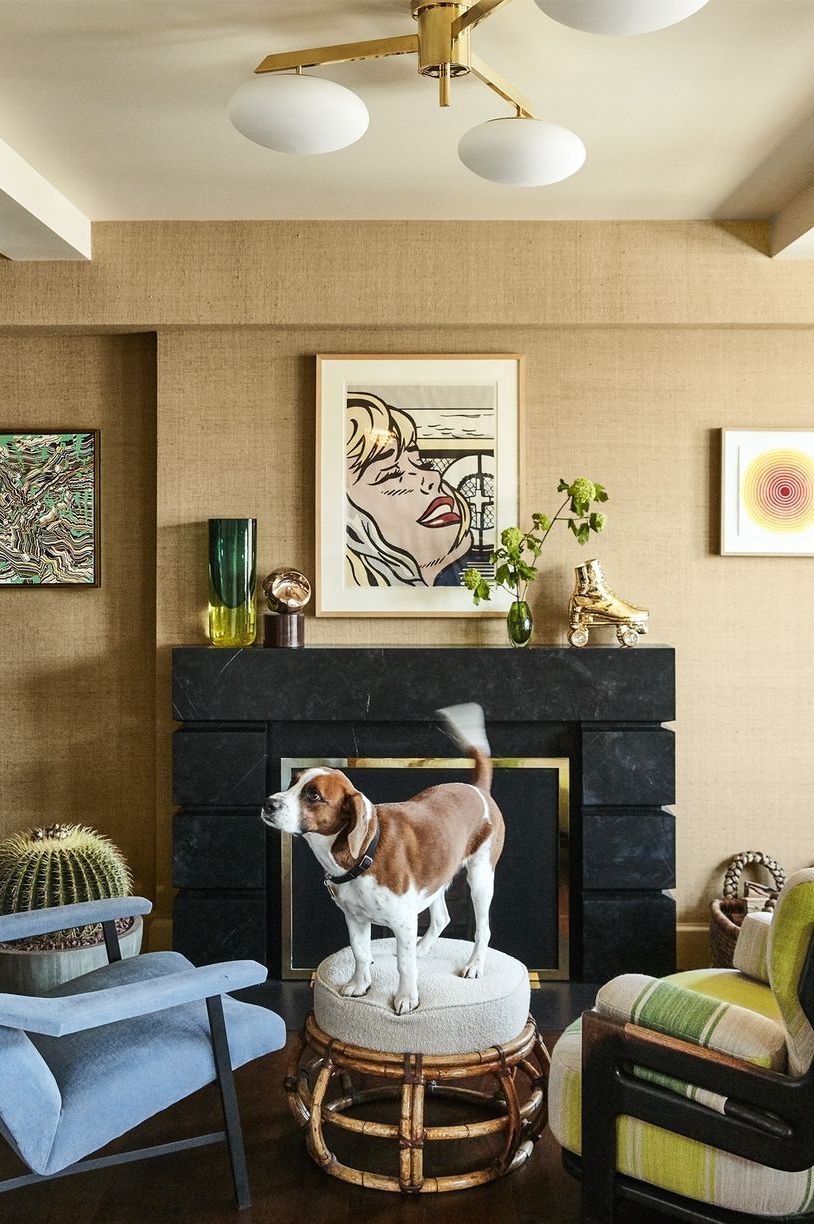 Forget the normal traditional fireplace designs. Try something bold that makes a statement. A fireplace gives function to an empty wall and provides more space to add other decor accessories including display art, bowls, and potted plants on top.
Get Antique Plates and Bowls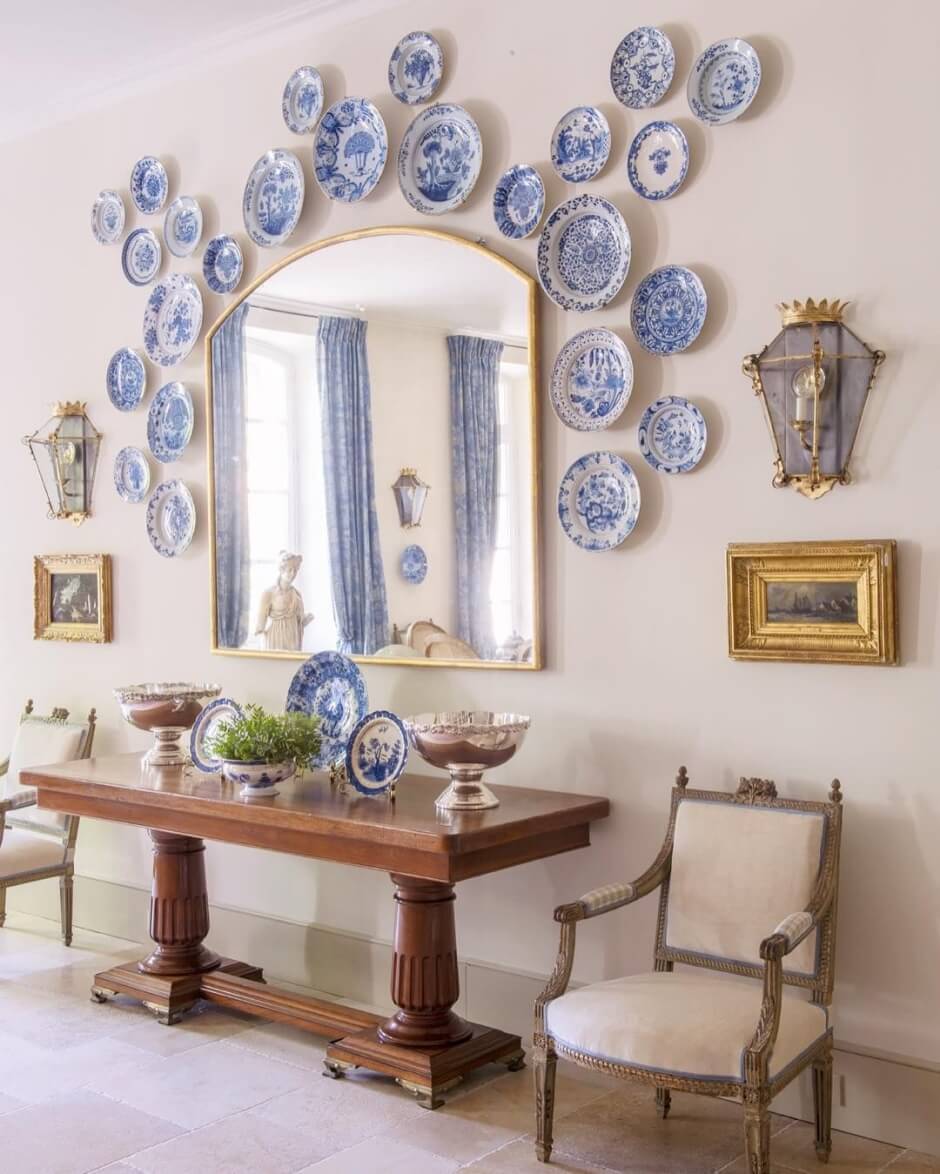 This is one of the more out of the box ideas and it's actually a very bold one. You can transform your wall into an incredibly creative decor statement by hanging antique plates and decorative bowls. The plates will look great on a background of bright and bold colors too. Try to complement the design with some greenery too.
Blank walls can make your home look a bit soulless. Even with paint, there's still so much that can be done. Want a pro's opinion on how to revamp your walls? Get a free quote!