National Dog Biscuit Day is here, and our furry companions deserve to celebrate it! Everyone loves getting biscuits, especially dogs! So instead of getting store-bought options full of chemicals and preservatives, make your own homemade recipe. There are many options out there, but we selected the easiest, healthiest, tastiest ones that are dog approved so that your beloved pet can indulge in them without any worries. Check out our selection below!
A dog is the only thing on earth that loves you more than you love yourself. -Josh Billings
Homemade Dog Treats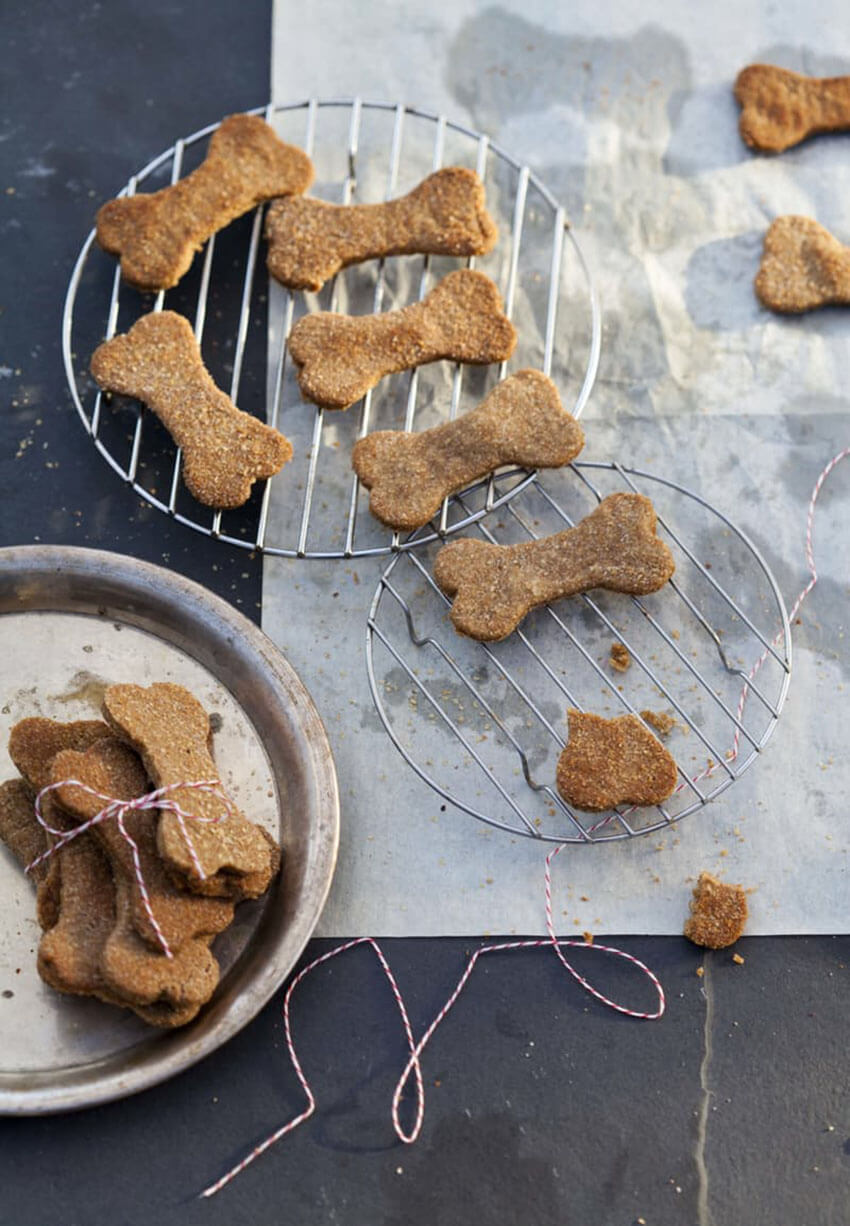 One of the biggest benefits of making homemade dog treats is avoiding all those chemicals and preservatives present in store-bought options that are added to increase product shelf-life. So this time, make your own biscuits and have a healthier option for your beloved pet! This recipe from The Kitchn is perfect to celebrate National Dog Biscuit Day: it is incredibly easy and quick to prepare, and because of the added bacon fat, your dog will definitely love it!
Peanut Butter And Banana Dog Treats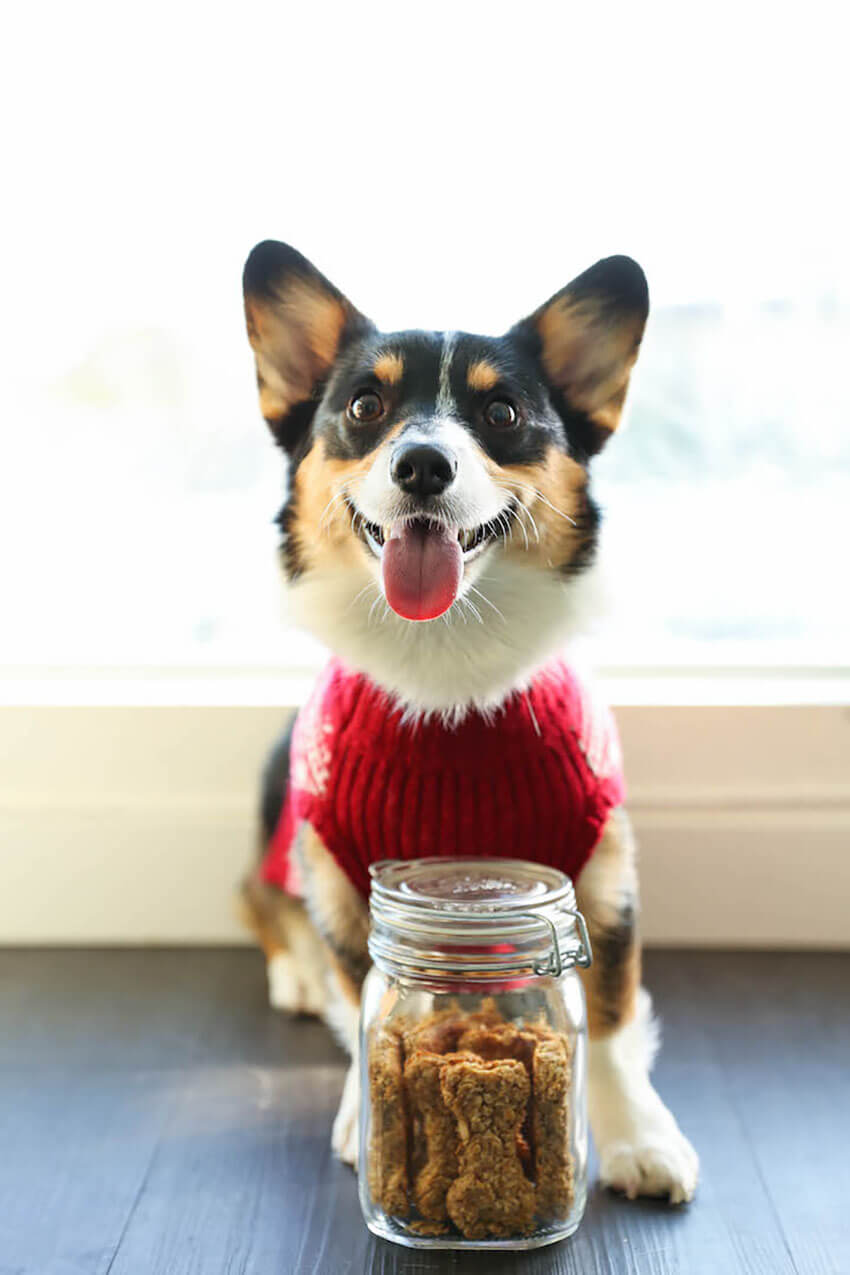 Peanut butter and banana recipes are known to be a favorite of pet treats, and this option from Damn Delicious is just perfect to celebrate the day. They're really healthy and amazingly easy to prepare. To make them, you'll only need:
3 cups old fashioned oats
2 mashed ripe bananas
¼ cup coconut oil, melted
¼ cup peanut butter
That's it! The coconut oil adds a great healthy factor to the biscuits, with many benefits such as:
Elevate metabolism
Protect from illness
Speed healing
Improve your pet's skin and coat
Reduce allergic reactions;
Improve digestion
And more!
All the good things! What are you waiting for to try these healthy biscuits? Get the recipe here!
Apple, Cheddar and Bits Homemade Dog Biscuits
Want to try a different recipe to surprise your dog? This interesting recipe from The Cottage Market combines apple, cheddar cheese, and bits of bacon to create the perfect homemade dog treat, and it also includes a little of parsley to freshen your dog's breath. Isn't that awesome? Cut the biscuits in a bone shape using cookie cutters and you'll make them even more fun!
Bacon Dog Treats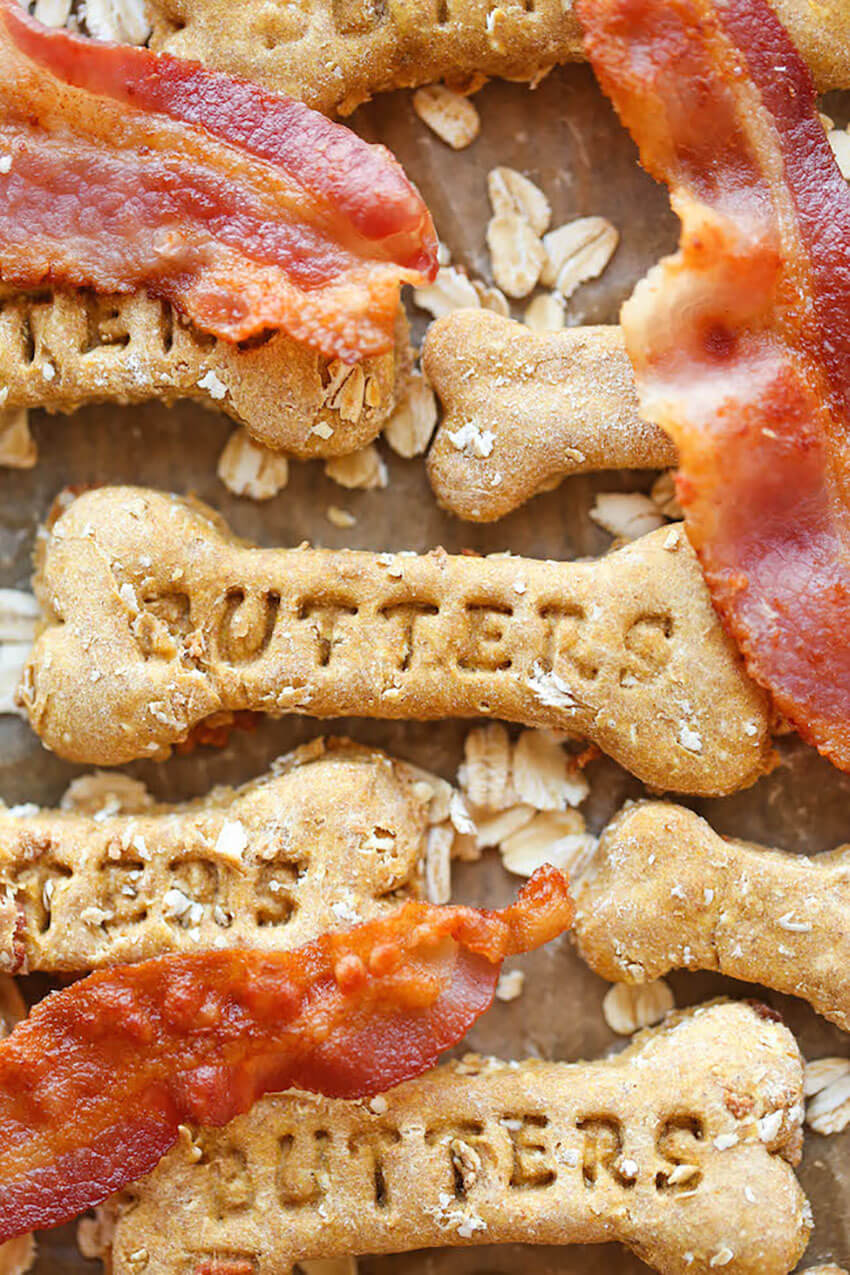 With a lot of bacon goodness, these treats are a guaranteed success for our furry friends. They're sure to go crazy over them! The recipe also includes lots of nutritious oats to bring a healthy touch to the biscuits, making them a great option to surprise your pet. Get the recipe!
Cinnamon Bun Bites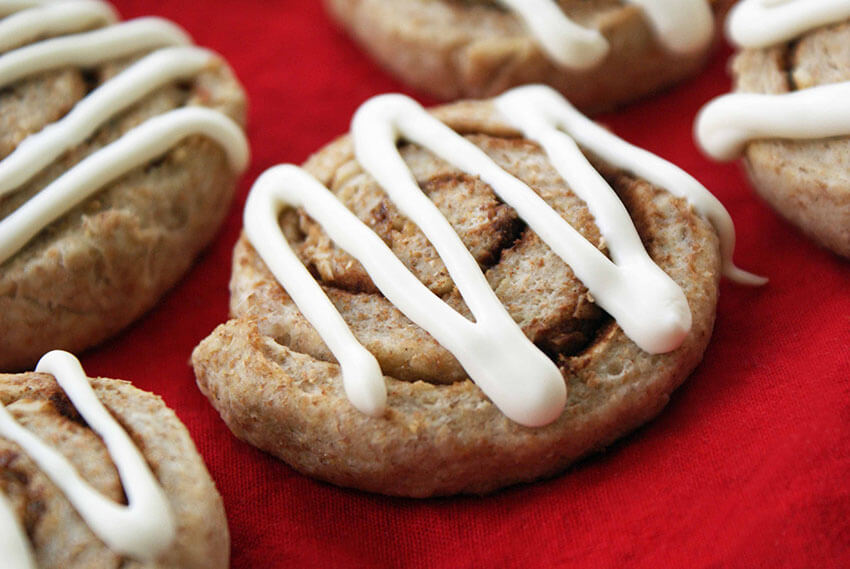 This is a dog-approved guaranteed success recipe. We all love cinnamon rolls, and you bet our dogs love them too! The biscuits are made with whole wheat flour and canola oil, containing healthy fats as well as omega 3 fatty acids. And, of course, they taste as good as they look, too! The recipe is also to great to get the kids involved: making the tiny shape and drizzling the sugar-free cream cheese icing is sure to bring some fun moments!
Paw-Print Dog Treats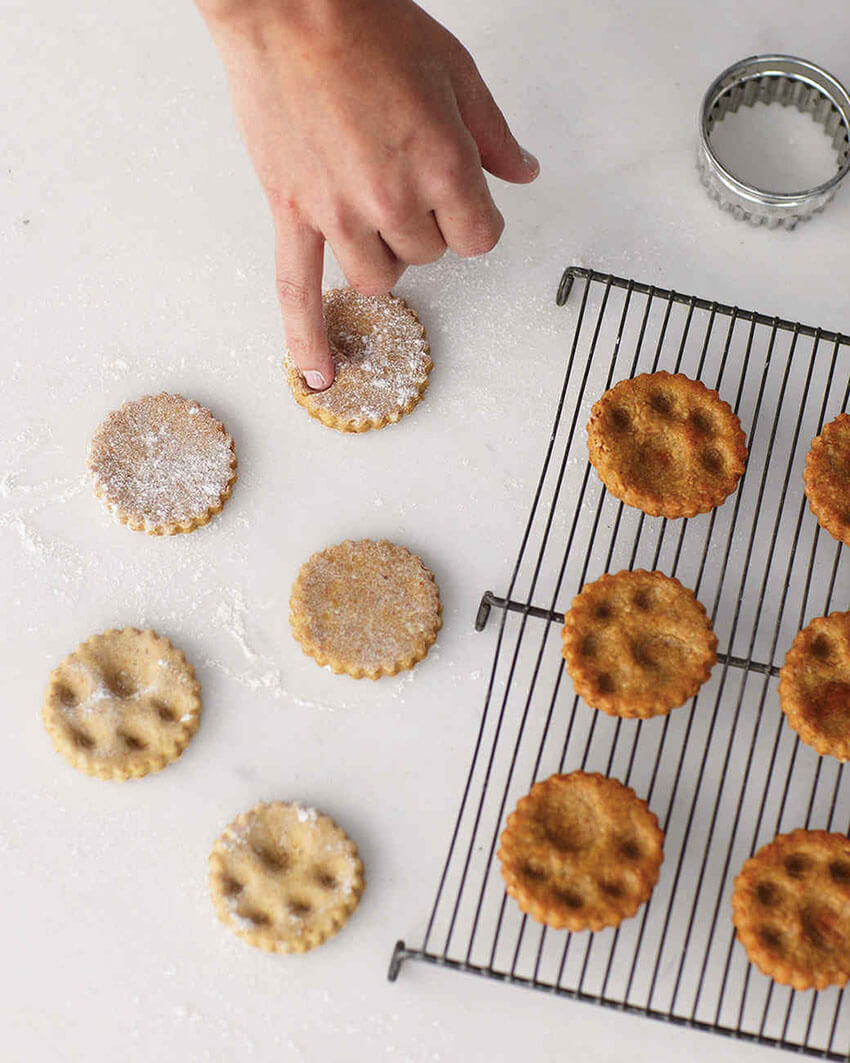 These adorable treats are a great option to celebrate the day with your pet: with these cute paw prints and the distinct smell that the brewer's yeast brings, your god will surely beg for more! Get the recipe and full instructions here!
These biscuits should be greatly appreciated by your pets, but keep in mind that feeding any new food, especially in large amounts, can give your pup indigestion. To avoid any problems, please consult your pet's veterinarian regarding any possible allergies your dog may have.
What do you think of our selection of tasty dog treats? Which one will you be trying first? Let us know in the comments below - we love to hear your opinion!