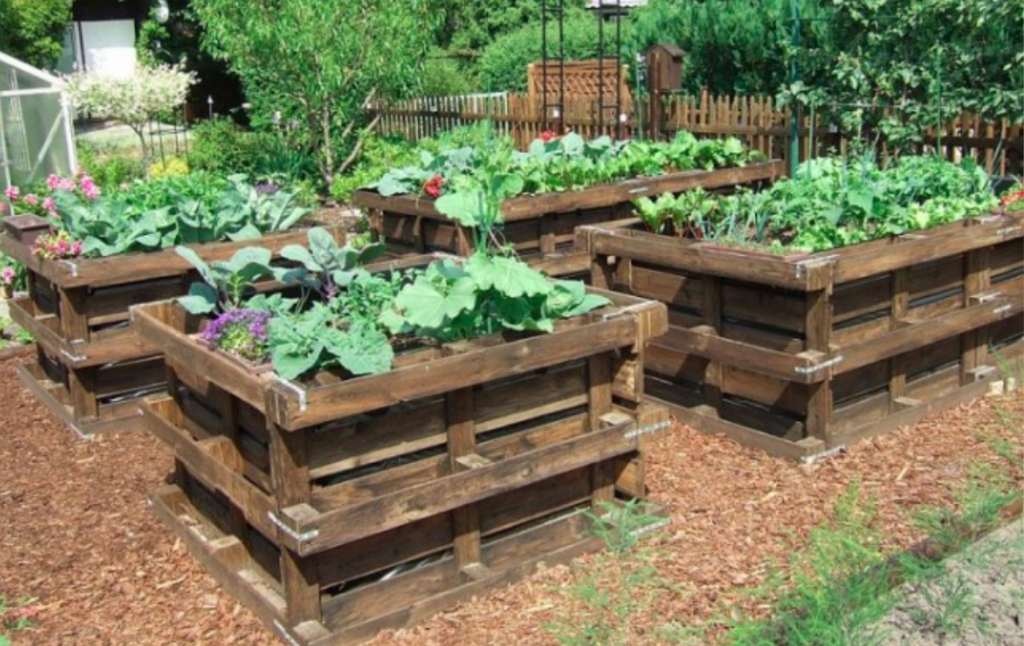 The idea of repurposing old pallets and creating something brand new from them may seem easy at first but it's something that requires a lot of creativity. Surprisingly, there are many projects that you can actually take on using pallets. Lay them on the floor, for example, throw in a mattress on top, and see how everything works out.
Pallets can also be used to make shelves, garden beds, fire pits, tables, planters and so many other regular household goods. With the warm weather almost around the corner, it's time to also start thinking about how you can repurpose pallets for your garden. With a little creativity, pallets can transform the garden, giving your home the ultimate outdoor living experience.
Here are a few ideas that may help you out:
1. Pallet Planter Stands for Backyard Privacy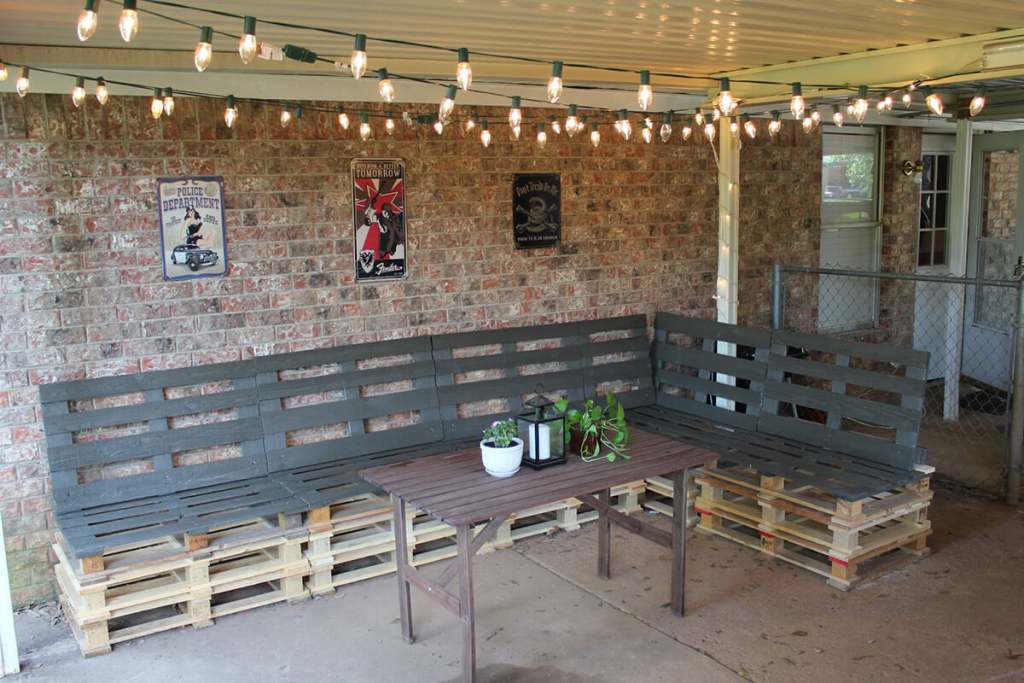 Privacy is a very important element for all homeowners. Creating that sense of enclosure makes your outdoor space feel more secluded and this goes a long way in enhancing privacy. Well, you can actually use pallets to build a simple and cute privacy screen with a built-in garden bed at the bottom.
Just start by making the garden bed and then extend the back higher in the sky. Fill the bed with compost and plant flowers and climbing plants too so that they can finish off the extended privacy screen at the back. This is a simple, beautiful, and very effective way to enhance privacy in your garden.
2. Outdoor Dining Area
Outdoor dining areas are very popular these days. Whether you are looking for a large dinner party with family and friends or just a big old dining area, you can use pallets to make it happen.
Just put together three or four pallets and nail them on table legs. This is something simple that won't take can be done in just one day. Besides, a pallet based dining area gives your landscape a chic and trendy look that everyone will love.
3. Preemie Pallets Swing
Remember when we said during the introduction that the only thing you need to repurpose a pallet is to throw in a mattress? Well, that's exactly what this project is about. The only difference is that, instead of sleeping on it, you swing.
A backyard swing is such a common feature in many homes and instead of going for the usual generic stuff you can create a dreamy homemade swing using pallets with a little upholstery.
4. Oversized Pallet Sectional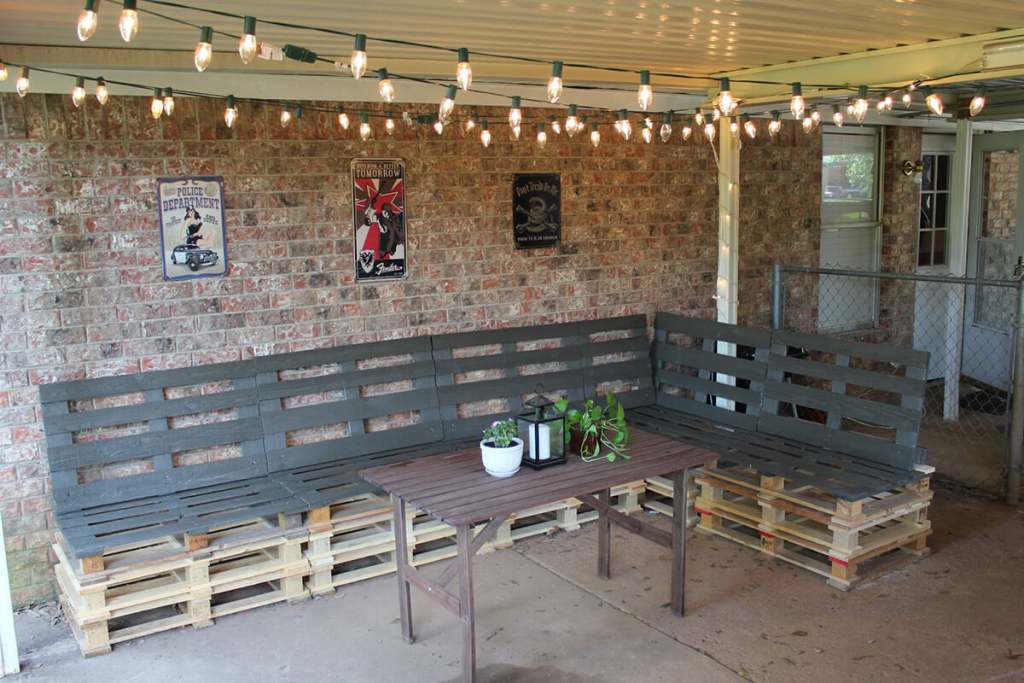 Entertaining guests at home doesn't require expensive furniture. If you have a crowd coming over, there won't be a better sitting area than this backyard oversized sectional made purely using pallets. The sectional makes for an ideal pick for people with a deck, a patio, or just a yard. The wood can be painted in any color. However, dark or neutral shades will be great for the outdoors. It's also an easy project to undertake.
5. A Coffee Table for the Backyard
There's no doubt that using reclaimed wood to make simple items saves you a lot of money but instead of just creating anything, consider pieces that can add character and personality to your living space. This is exactly what this simple coffee table does. It's a simple design that gives your outdoor space the character it needs.
6. Planter Box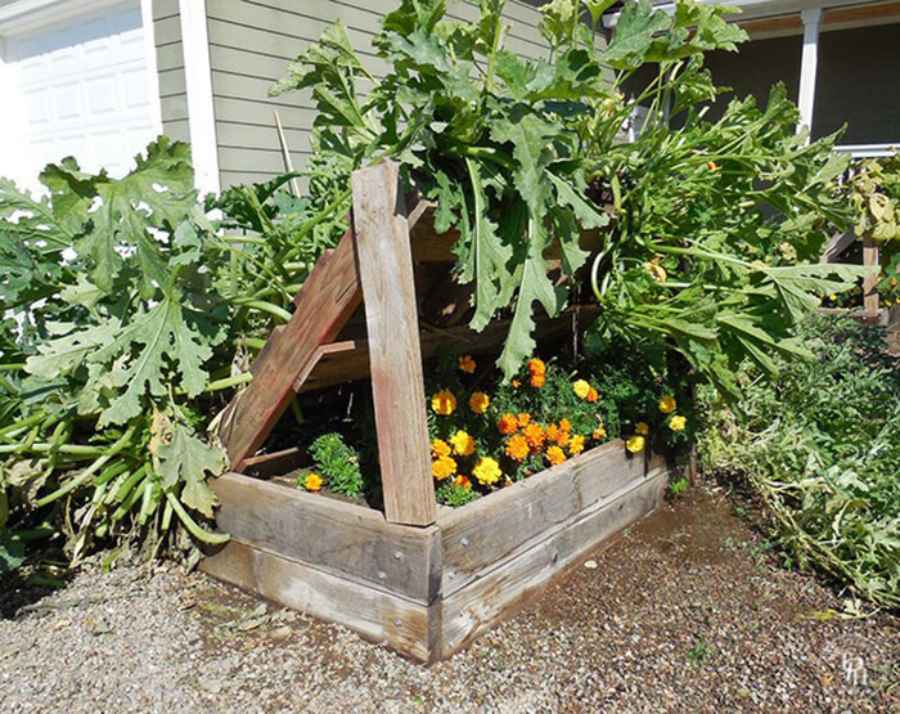 The most common and perhaps even the easiest use of pallets is in garden planters. You just need one or two pallets to create a planter, fill it with compost, and plant whatever you want there.
7. Window Planter Box
Still on the use of pallets as planters, you can achieve something more original by using the same design you use on the garden for your window. The window planter will, however, need a little touching up with some paint that matches your décor.
Using pallets to create quality and simple items is easy, cheap, and won't ever take much of your time. The great ideas we have given you above should help you get started!
Ready to upgrade your backyard? Request a free quote and make your dreams come true!