Thanksgiving is one of the most popular family holidays in the United States. It's that time of the year when everyone gathers together to celebrate and enjoy the company of close family and friends.
There are so many things you will need to do to make your Thanksgiving dinner a treat to remember. But even then, getting the decor right is always an important first step.
We have prepared a few centerpiece ideas here below that will transform your dining table for the better.
Potted Green Centerpiece
Adding plant life or greenery to the dinner table can have a scintillating effect on the entire dining room. But don't overdo it. Small elements of plant life should work.
For this design, consider placing a pot with overflowing bamboo leaves or a planter filled with greens, flowers and gourds for the best results. Green is probably one of the few all-season hues that can be used for decorations in any occasion.
Galvanized Bucket Centerpiece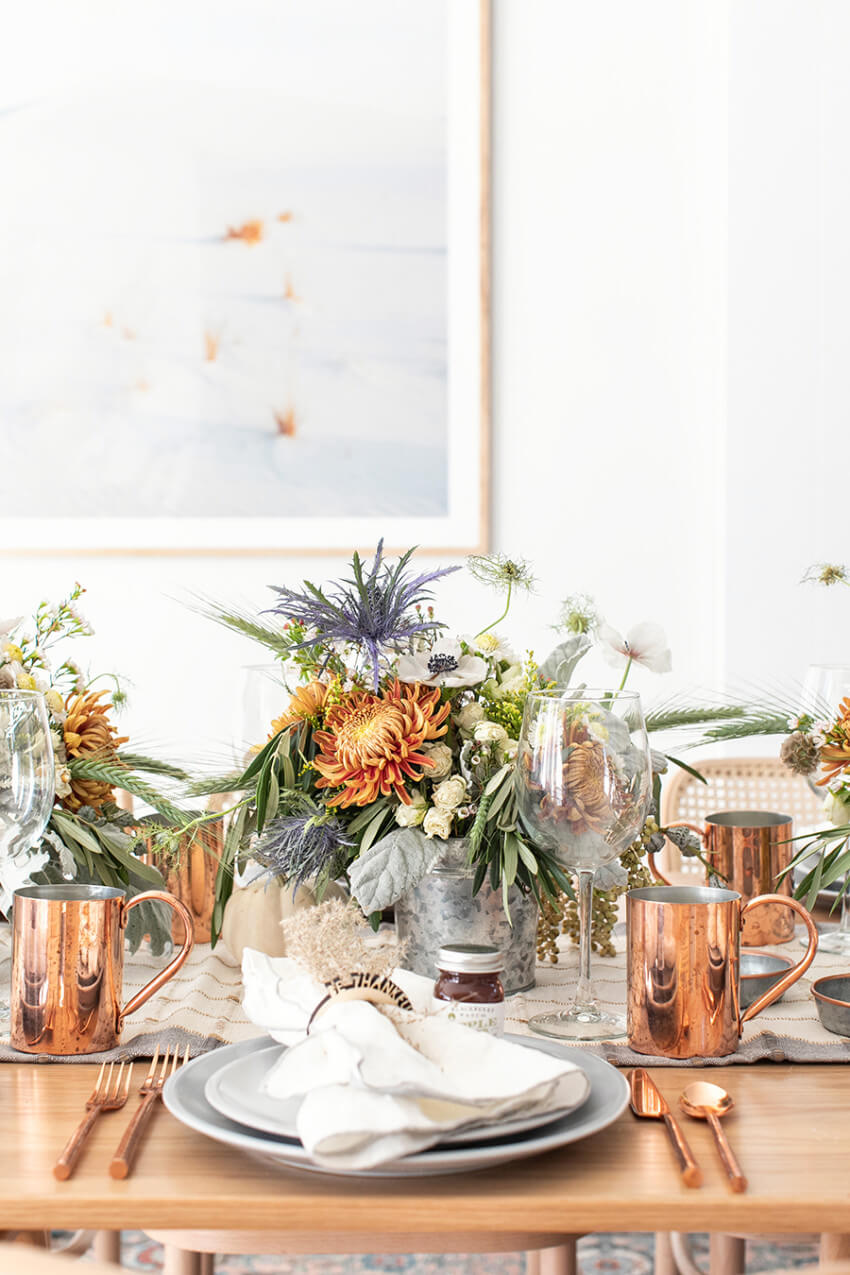 In case you are looking for a rustic and charming centerpiece for your dinner table, then this is the design for you. It features a galvanized bucket acting as a flower vase. Simply place it at the center of the table and fill it with an assortment of colorful flowers.
Tip: For a full rustic or country theme, consider adding metal cups around the bucket as well.
Coffee Bean Centerpiece
Coffee beans are not just going to be visually stimulating for your guests but they also come with a unique aroma of fragrance that will fill up the entire room. To make this design, find three or four medium-sized glass bowls.
Fill them halfway with fresh coffee beans and set them on a large metal plate. Complete the decor with pumpkin spice candles at the top of each glass bowl. Set the ensemble at the center of your dinner table and that's it.
DIY Pumpkin Vase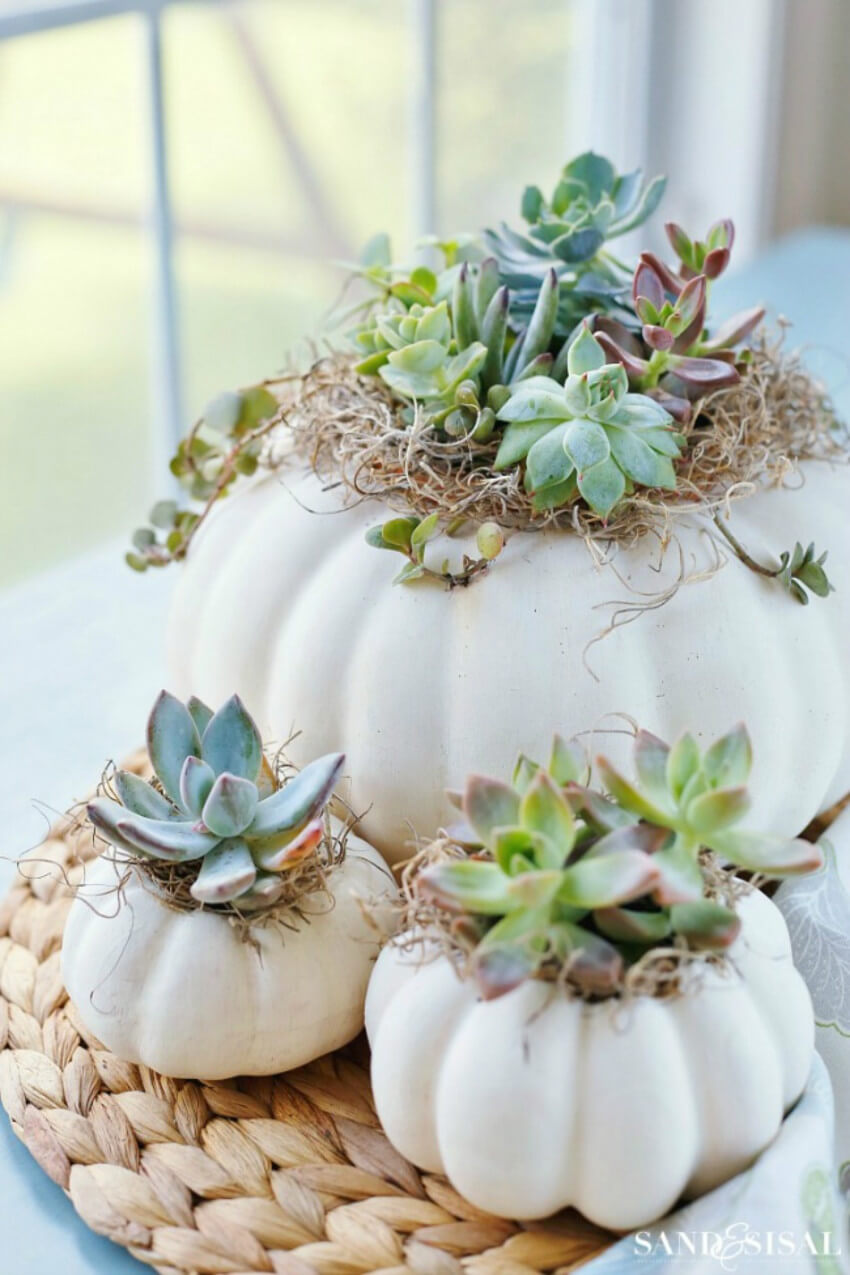 You can also choose to go for this subtle and themed centerpiece that utilizes everyday household items. You will need one or two large pumpkins. Here's how to do it:
Cut them at the top to create a hollow interior. The aim is to make the pumpkin act as a vase.

Fill it up with colorful faux flowers or succulents before setting the arrangement on the table.
Tip: Although you can use any type of pumpkins you want, the design works best with a white one.
A Combination of Vintage Books and Floral Arrangements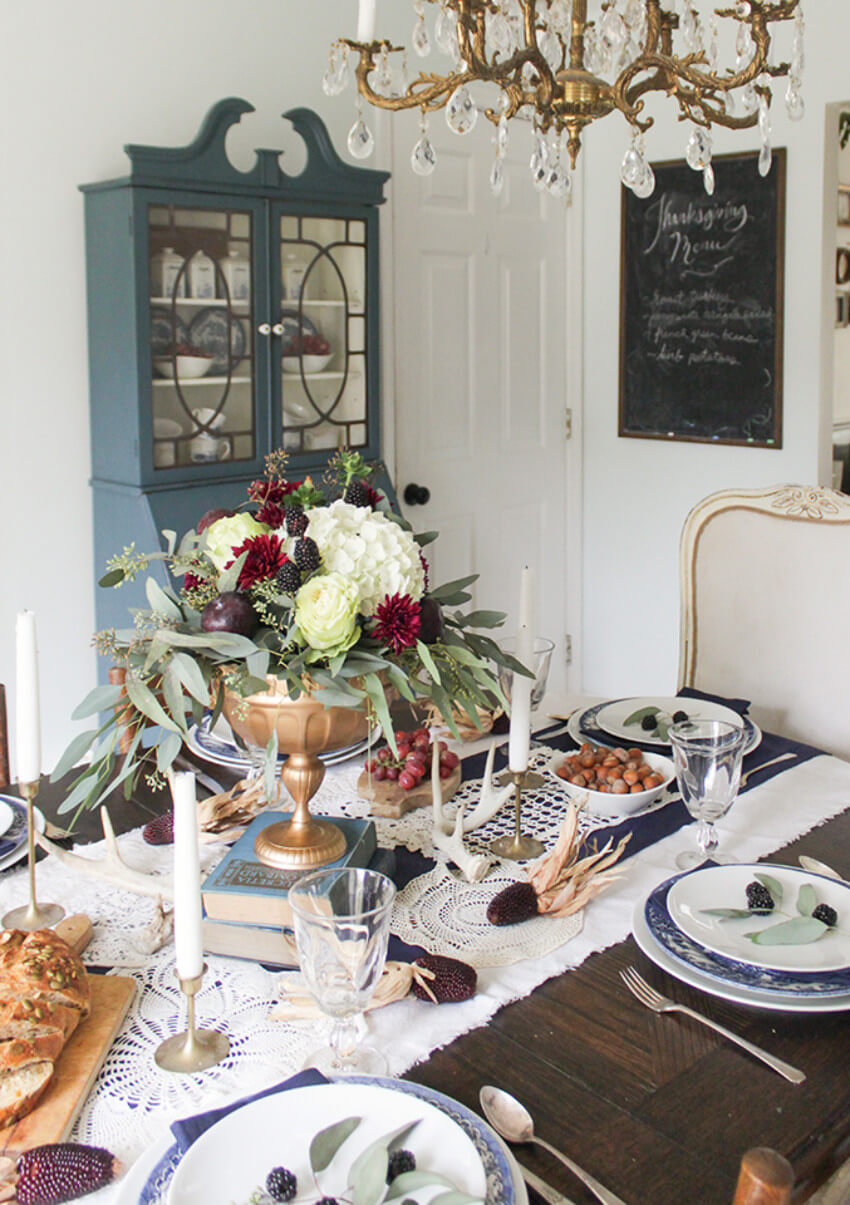 Give your dinner table a touch of scholarly elegance with this vintage book centerpiece design. It's very simple. First, you will need a floral arrangement in a vase. However, instead of just setting the flowers alone on the table, place them on top of two vintage books. This idea gives a unique twist to an otherwise common centerpiece idea.
Placing flowers on top of vintage books? Is there a better conversation starter than that?
Flowers and Green Foliage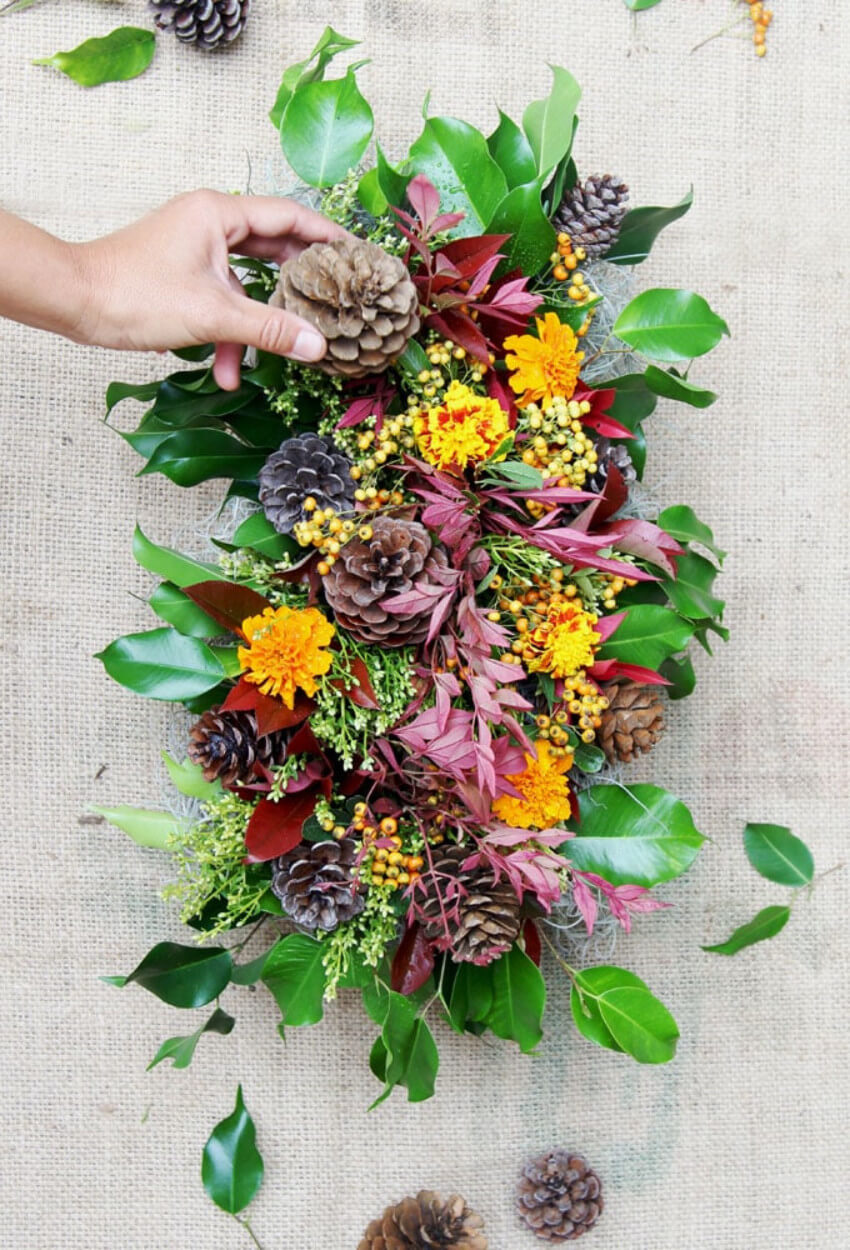 Color is always a great thing in thanksgiving. You can bring that vibrant and colorful mood to your thanksgiving party all thanks to this simple idea. All it takes is an assortment of beautiful and colorful flowers set on the background of lush green foliage.
Pumpkin Filled Planter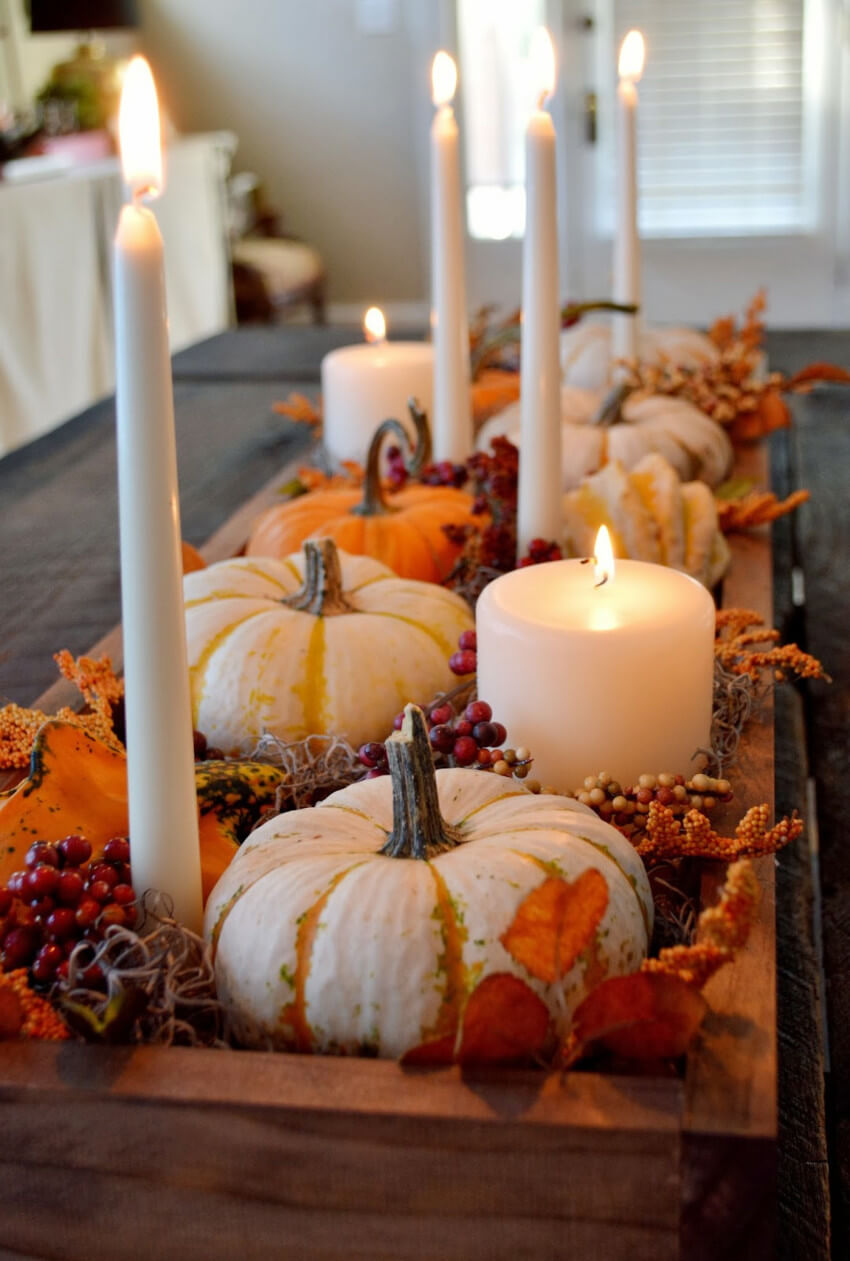 Finally, consider adding a full-sized planter as part of the dining table centerpiece and fill it up with an assortment of pumpkins and foliage. Use smaller pumpkins with different shades for the best outcome.
Although the centerpiece is farmhouse-inspired, it can still provide outstanding classic appeal to a modern dining room.
Don't have time to clean with all the Thanksgiving planning and organizing? Get in contact with a pro to make your holiday easier!