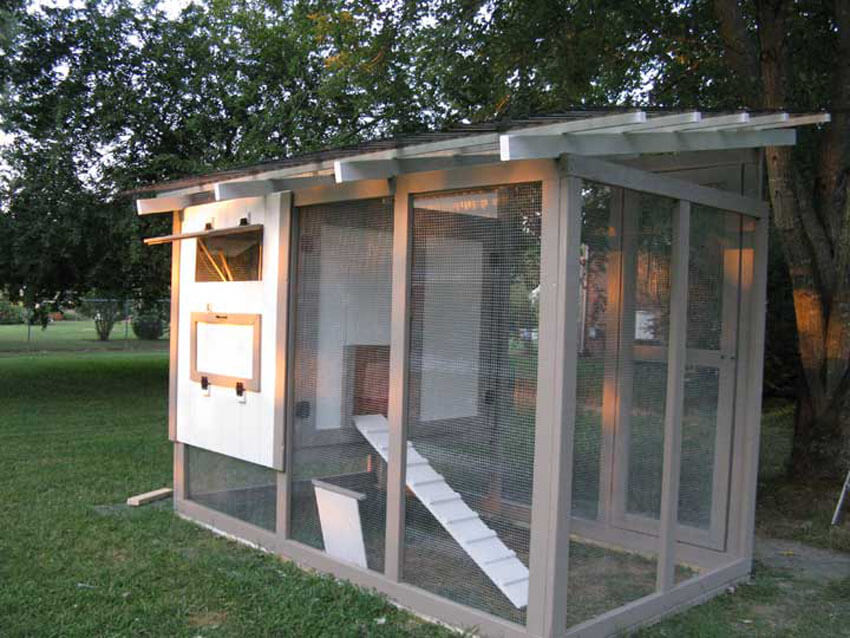 From Cornish and Bantams to Leghorns and Anconas, chickens come from a variety of breeds. Luckily, there are also as many coops for you to house them! Below are chicken coop plans you can make as your DIY project this weekend. Almost all of the materials we will list below are made from scraps, repurposed materials, or can be found for free. If you don't have them, you can purchase some of the materials online. Now, let's start building!
Repurposed Playhouse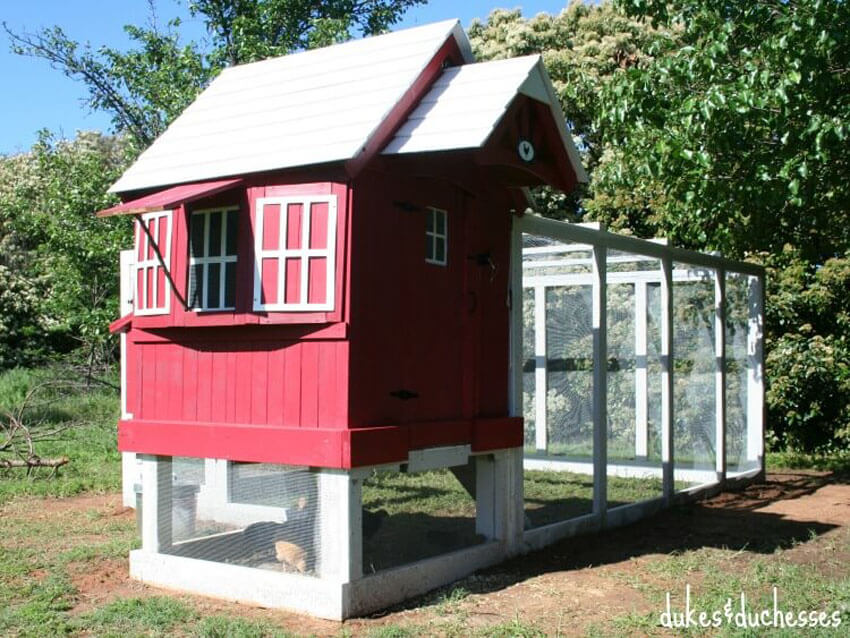 If your kids have outgrown their playhouse, don't throw it away! You can easily turn it into an incredible DIY chicken coop. This awesome DIY project has everything your chickens need along with an easy-to-reach nesting box and mesh-covered windows for ventilation. For all the details, check out Dukes & Duchesses.
Suspended Chicken Coop
For this, you only need $25 and a spare day or weekend. A suspended chicken coop features a small, simple, and efficient design that is made to last.
The things that you need to make your own suspended chicken coop are the following:
A wooden pallet – To be used as the house's base. Place chicken wire at the top
4x4 posts – They will serve as the house's legs. Cut them to the height of your chicken coop
Plywood boards – For most parts of the coop: walls, doors, nesting area, and ramp
Chicken wire – To be used on your coop's floor, to create an area for grazing
Metal hinges – For easy access of egg retrieval and cleaning
Metal roofing - Give your coop a slight angle for snowy and rainy days
Portable Chicken Coop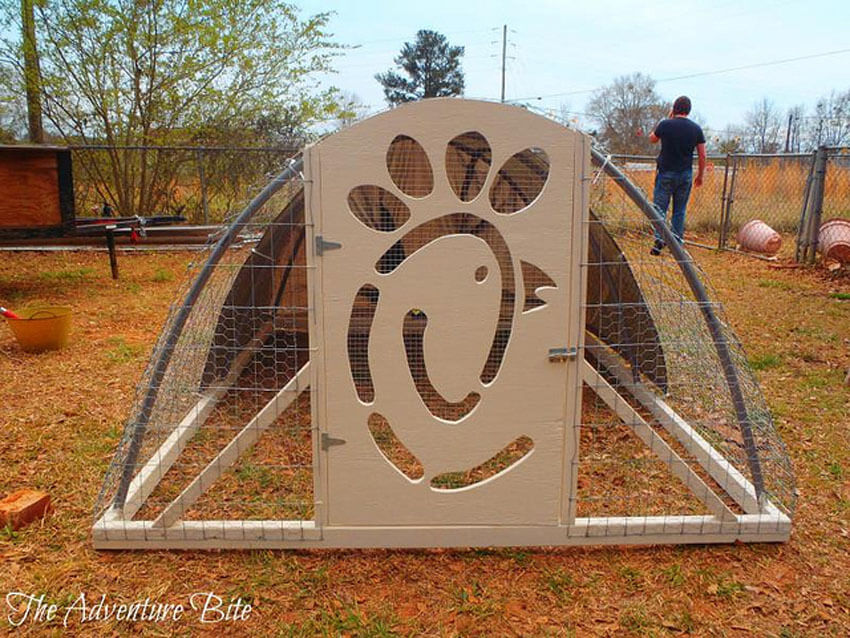 Are you looking for a chicken coop that's lightweight so you can move it around your backyard or lawn as needed? We have the perfect coop design for you! It's the best chicken coop plan if you want a portable run. What's more, you can make it in an hour or so. For this, you will the following:
11 PVC pipes – Cut to the sizes that you need
8 pieces of 3-way corner tee fittings – They will be used to attach the corners of your PVC pipes
2 pieces of 3-way tee fittings – They will be used to attach the PVCs pipes' middle support
Chicken wire – Use it to wrap around your PVC framing so the sides and the top part are enclosed
Tarp – Optional, this will be to keep out snow, rain, etc.
Visit Fresh Eggs Daily for the full list of instructions.
Easy Pallet Chicken Coop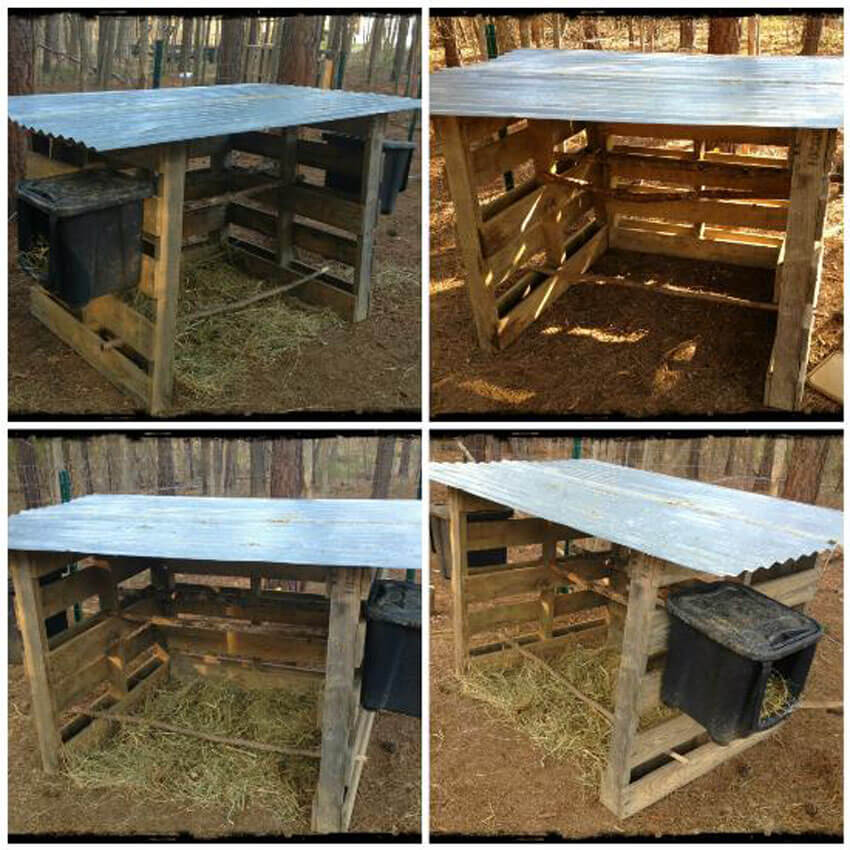 l be able to make this DIY chicken coop. It's ideal for your free-ranging broods.
The materials that you'll need are:
3 wooden pallets – Used to create 3 walls for the coop
Metal roofing – Metal roofing comes in lots of types and each one gives its own distinct look. If you are looking for a cheaper alternative, use a tarp
You can find all of the instructions for building this DIY chicken coop over at Grit.
A chicken coop doesn't have to be really expensive! Choose any of the DIY plans we mentioned above or combine some for your bigger brood. Have fun building!