With spring right around the corner, it's time to get your garden ready. Take care of the lawn, plant some more trees, flowers and vegetables, and of course: attract more birds to make your garden even more gorgeous and connected to nature! With these easy, practical and beautiful birdfeeders, your garden will be filled with birds in no time. Check them out!
Kid-Friendly Birdfeeder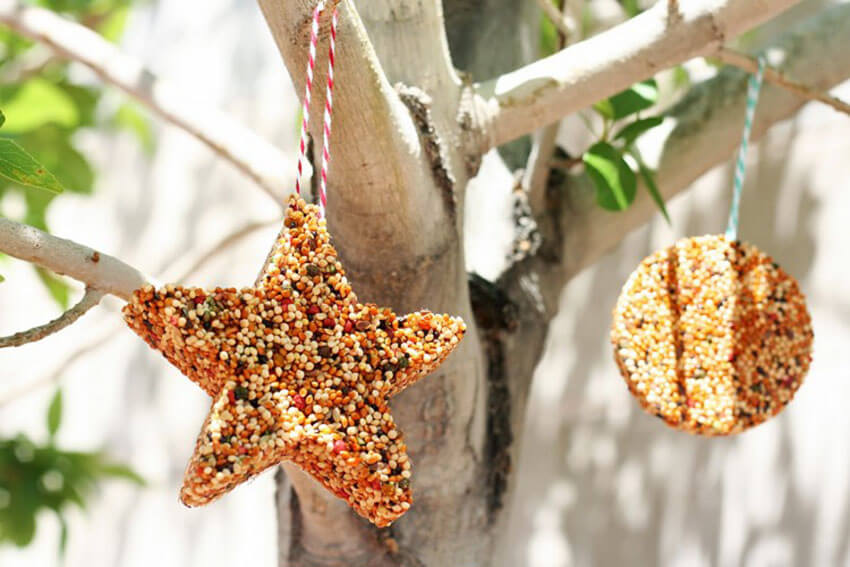 Want a craft to involve the kids in this new season? Try these amazing bird feeders by Eighteen 25! Requiring only birdseed, gelatine, cookie cutters and twine, this DIY is incredibly easy to do and will keep the children occupied! You can use cookie cutters in various shapes and sizes and create many different bird feeders for all your trees. Isn't it fun?
Plate and Bowl Birdfeeder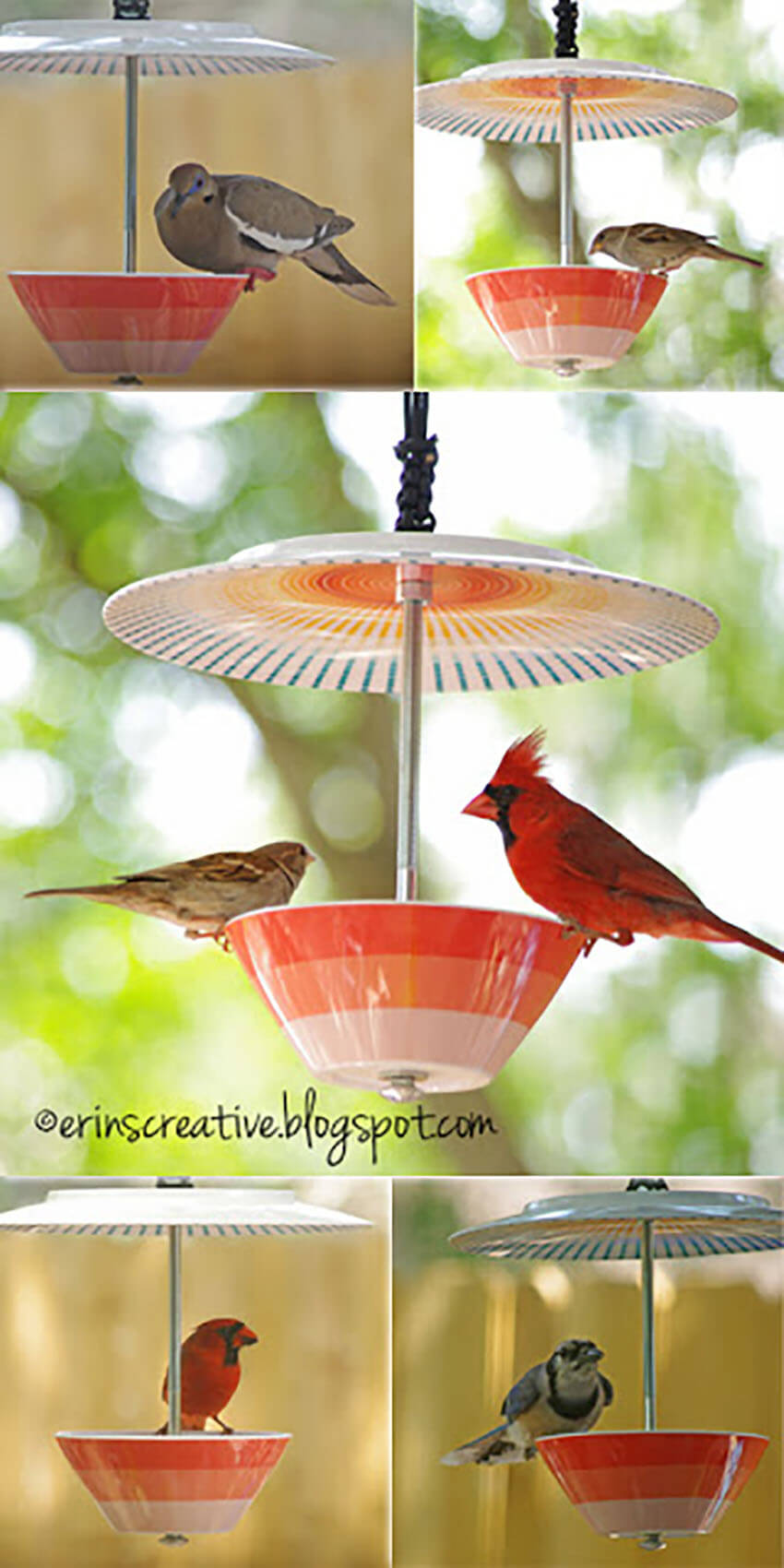 This gorgeous birdfeeder requires a little more effort, but it is totally worth it. Drill a hole in a saucer and a bowl, matching or not, and attach them together. Use a cord to hang it and you're done! The saucer works like an umbrella, protecting the feeder from rain, sun and other weather elements, while making it look awesome. Get the full instructions over at Erin's Creative!
Coffee Mug Birdfeeder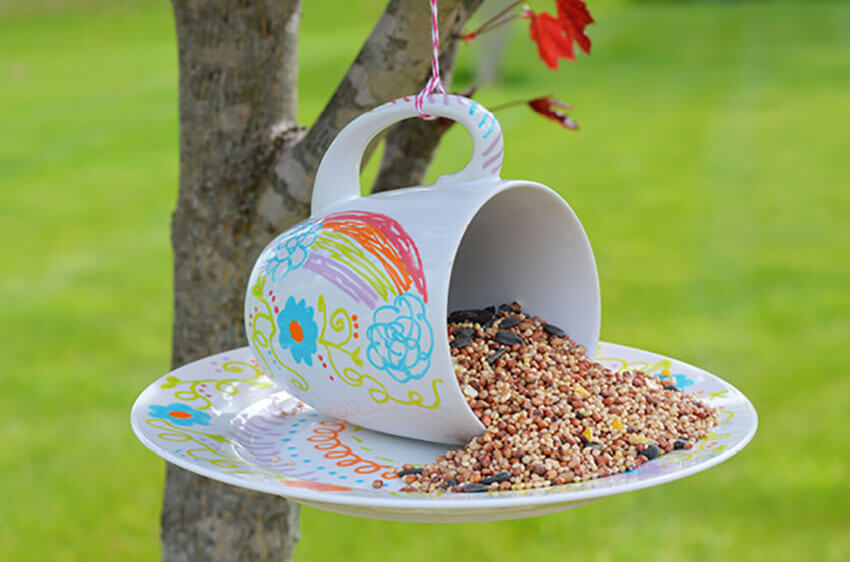 What about this incredible birdfeeder? Doesn't it look gorgeous? This option is probably one of the easiest one in this list: to make it, you'll only need to glue the mug to the plate and then use a piece of twine to hang it on your garden. Easy peasy! You can also draw on the mug and saucer with paint pens or even try making it using vintage mugs, bringing an extra charm to it.
Plastic Egg Birdfeeders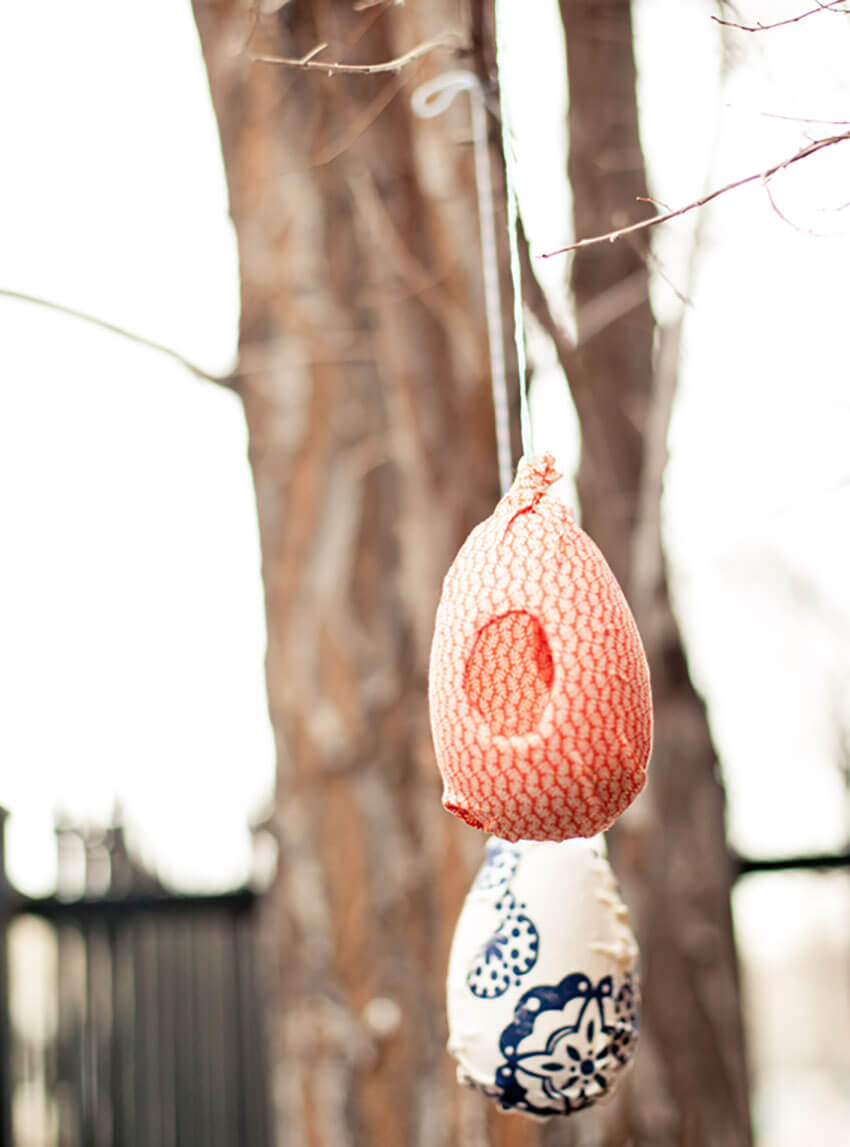 These simple birdfeeders can easily be made with just some plastic eggs and some beautiful fabric. In just a few minutes, you'll whip out a few of these in various colors and designs! And with easter coming up soon, it's also fun to decorate the garden with these egg-shaped feeders to connect more with nature while also welcoming the holiday. Check out the DIY here!
LEGO Birdfeeder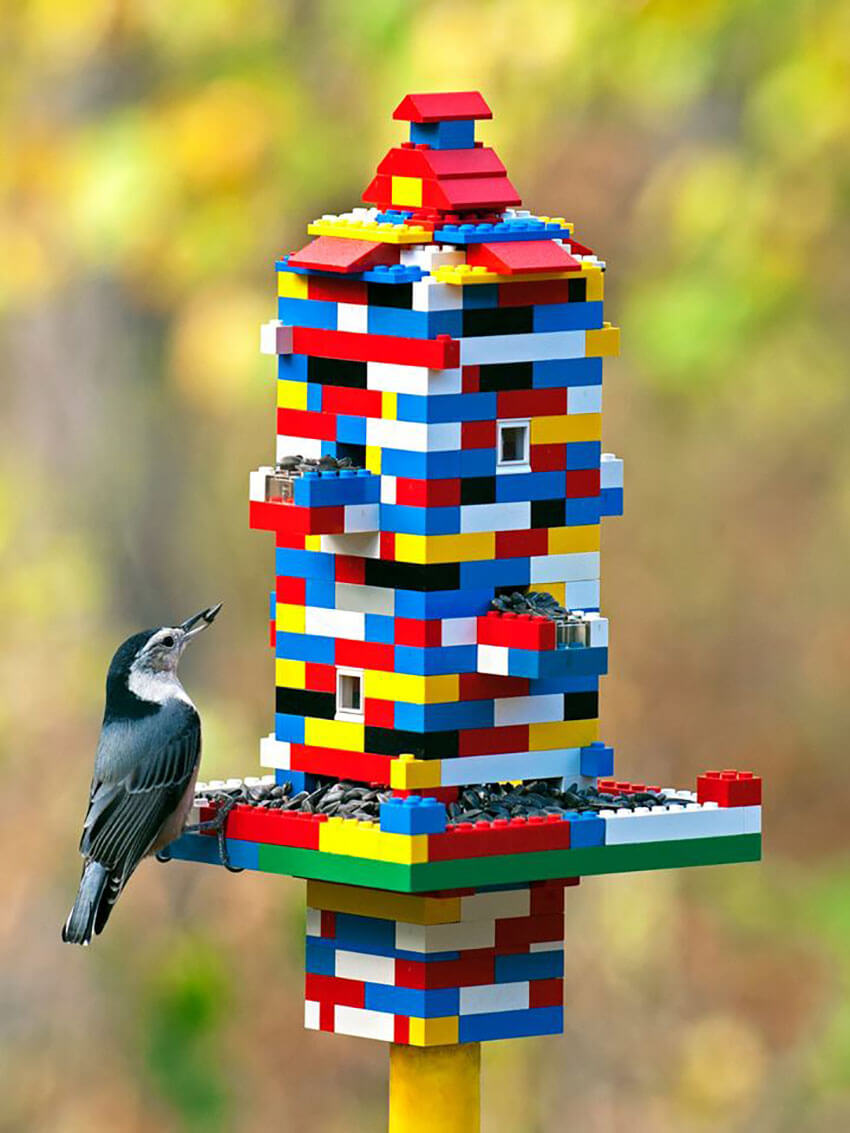 Ok, who wouldn't love to have a LEGO birdfeeder in their own garden? The awesome mix of colors combined with such a practical use, makes this popular pieces even more amazing. Make your own design in the size you prefer, featuring small openings and a bigger space in the bottom so the birds can sit and secure it with glue. The mix of colors will surely attract more birds to your garden!
Orange Birdseed Ornaments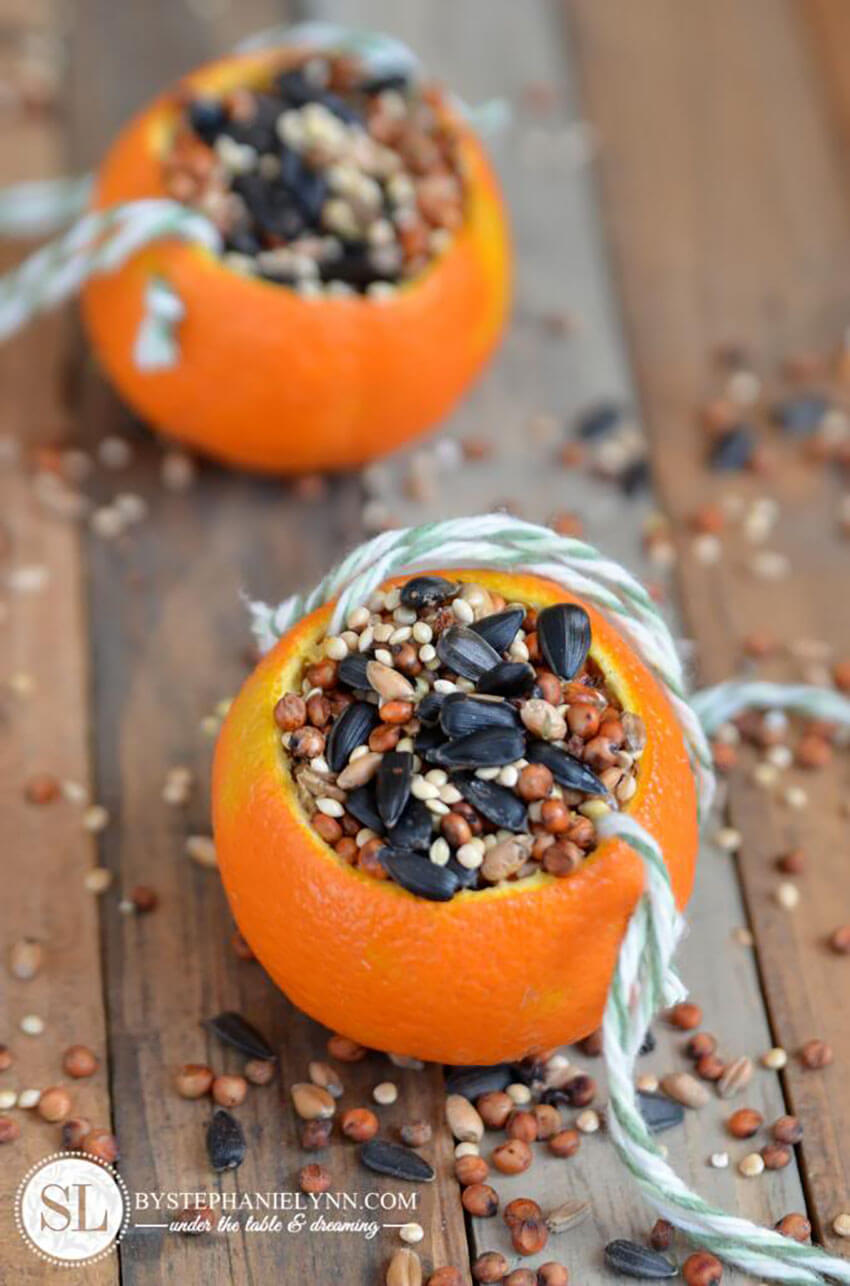 These amazing birdseed feeders not only will bring more birds into your garden, but will also gorgeous summer colors to your yard. To make it, you'll only need to stuff your birdseed mixture into orange rinds and make small holes for the hanging twine. Easy, simple and beautiful!
Wine Bottle Birdfeeder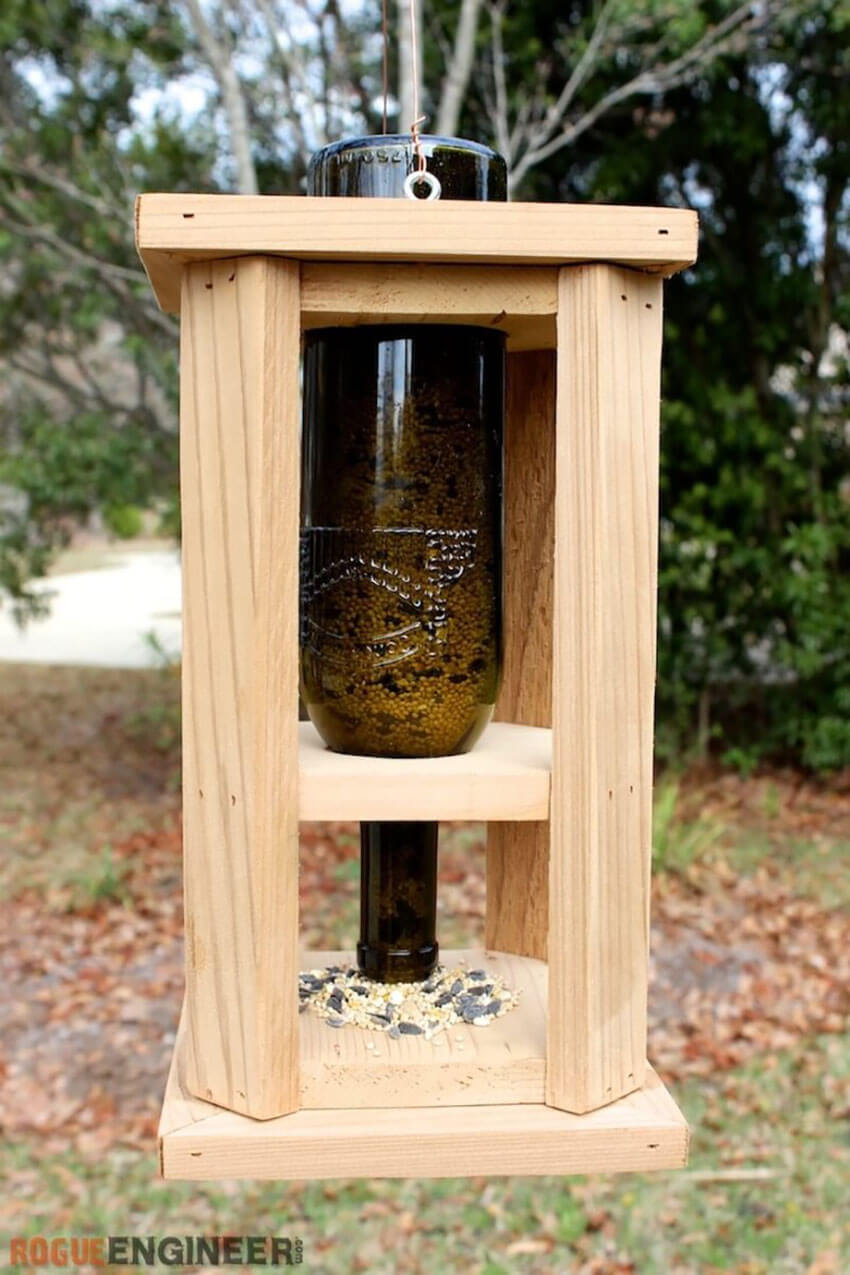 Want a more elaborate project to embark on? No problem! This amazing DIY by Rogue Engineer is the perfect birdfeeder for those who love to create. The tutorial is very detailed with lots of pictures to help you, so it becomes pretty easy!
Toilet Paper Roll Birdfeeder Craft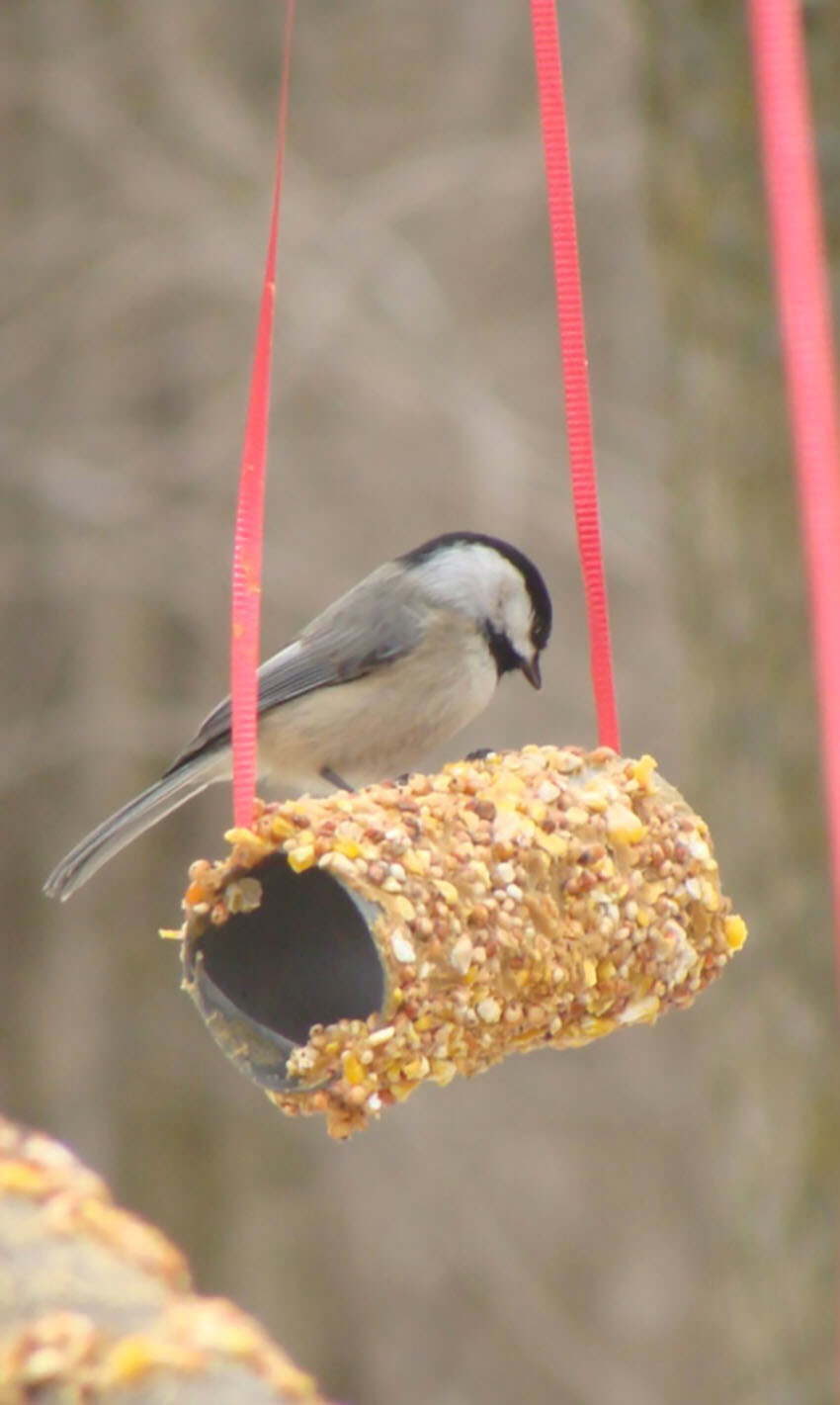 Now, if you want the easiest bird feeder craft out there, this is for you. To create this amazing feeder you'll only need to cover the toilet paper roll with peanut butter, then roll it in the bird seed until it's fully covered and hang it using a piece of twine. Easy, simple and practical!
What do you think of these cool DIY birdfeeders? Which one is your next project? Let us know in the comments below, we love to hear your opinion!