Kitchen islands continue to grow in popularity. You can create an attractive space and add functionality to your kitchen adding more counter space - therefore more space for preparing meals and a place to eat quick meals and desserts. When choosing the right kitchen island the factors to keep in mind are how it will be used and what your needs are. Also you'll have to pay attention to both size and shape of the kitchen islands you select. It is best to learn about the different types of islands to suit your style, budget and needs.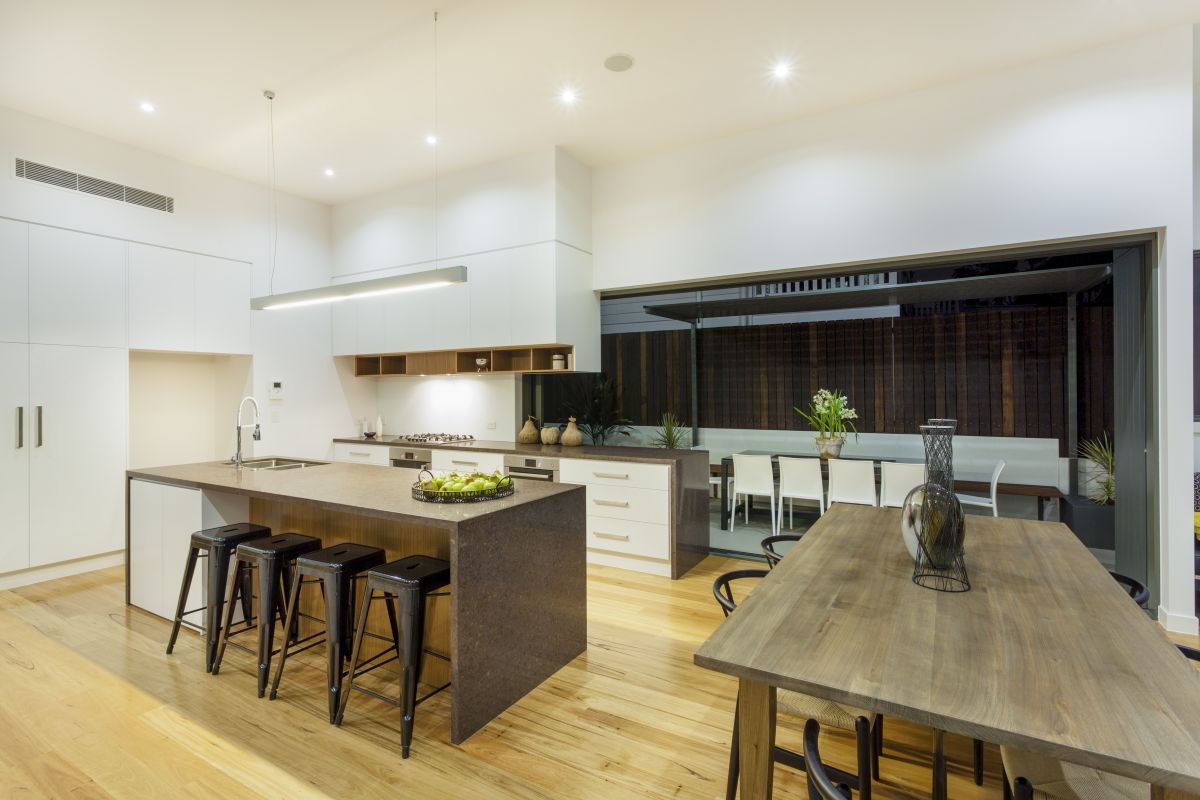 If you want an accessible counter and allow better flow of traffic in your kitchen, building a center island for your kitchen might be the ticket. As it's name implies, a center island is at the center of the kitchen, which is close to other kitchen necessities such as ink, stove, oven and refrigerator. There are some furniture stores which offer custom built kitchen islands. Add drawers and cabinets for easy storage or build a multi-piece island that incorporates an amazing array of storage and incorporate built in sink or other appliances like a stove top in it's multi-tier design. A center island could also serve as a bar counter where you can place bar stools for people to sit.
If your kitchen does not have enough space to build a center island, another type of kitchen island is a peninsula counter. Unlike a peninsula, a center island is separate from the other counters, while the peninsula is usually built or attached to the end of a counter - usually in an L-shape. You can choose from a concave, oval, rectangular or square peninsula and make the counter wider for more workspace. It is also possible to create a bar area by lifting the other side of the counter higher than the rest.
As an alternative in case your budget does not allow for a big center island or peninsula, you may opt to choose a movable island or folding island instead. These are ready-made kitchen islands that are available from furniture stores and come with or without wheels.