There is a lot you can associate with fall but one thing that you can't afford to miss is the massive array of fall-inspired decorations that come to the fold. Fall is probably one of the most heartwarming seasons of the year. It's the best time to get together with the family and do things together. Well, how about starting off with your own DIY wreath?
Wreaths can easily transform any front door with a dash of charming style and here are a few DIY ideas that you can consider:
Colorful Canning Lids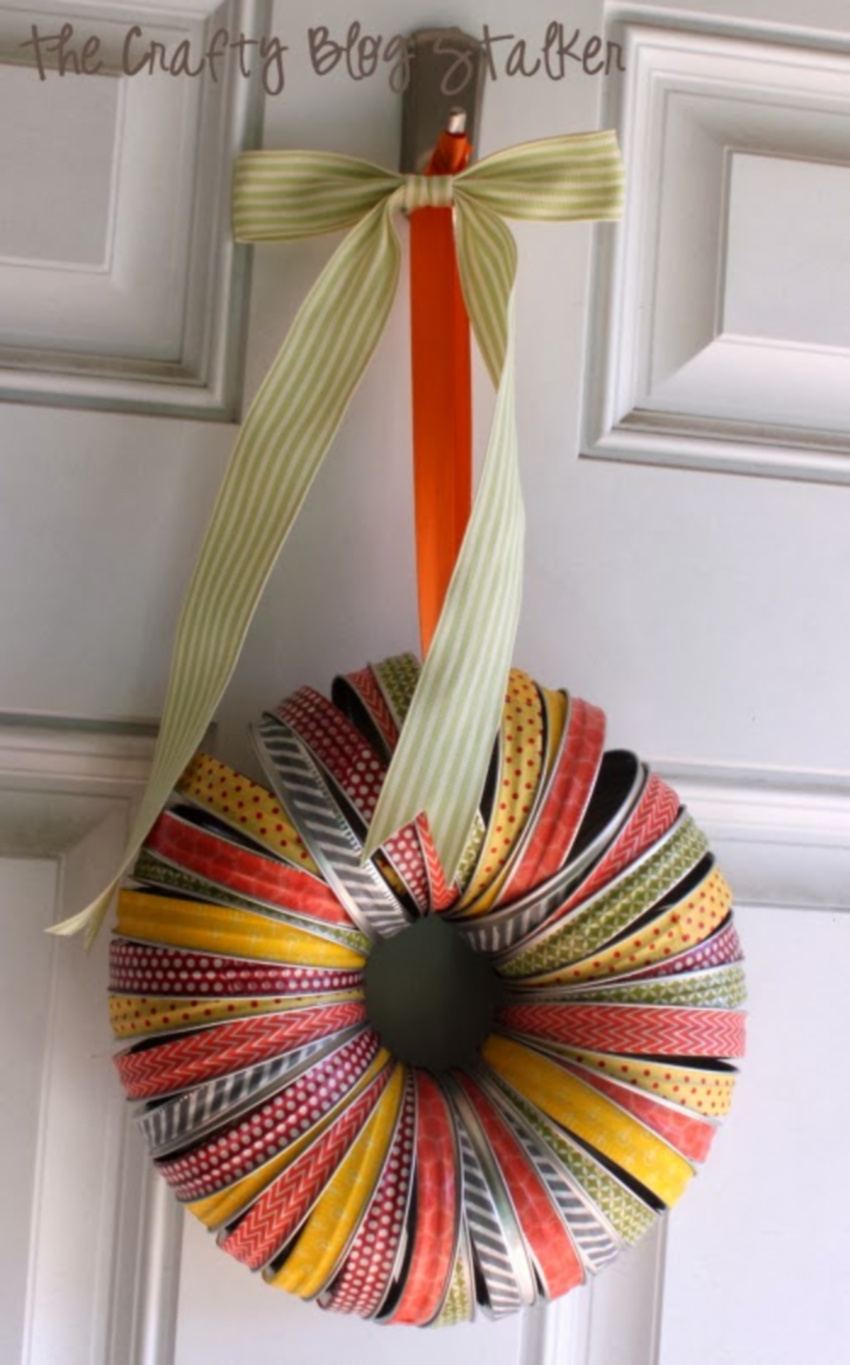 Although colorful metal canning lids will not always cross your mind when thinking about fall decor, if properly created, they can actually give your front door a much needed boost.
You will need three things for this project:
Metal canning lids

Some decorative tape

A strand of ribbon
This is one of the most colorful wreaths you can make and it's perfectly themed for the occasion.
Fall Bloom Wreath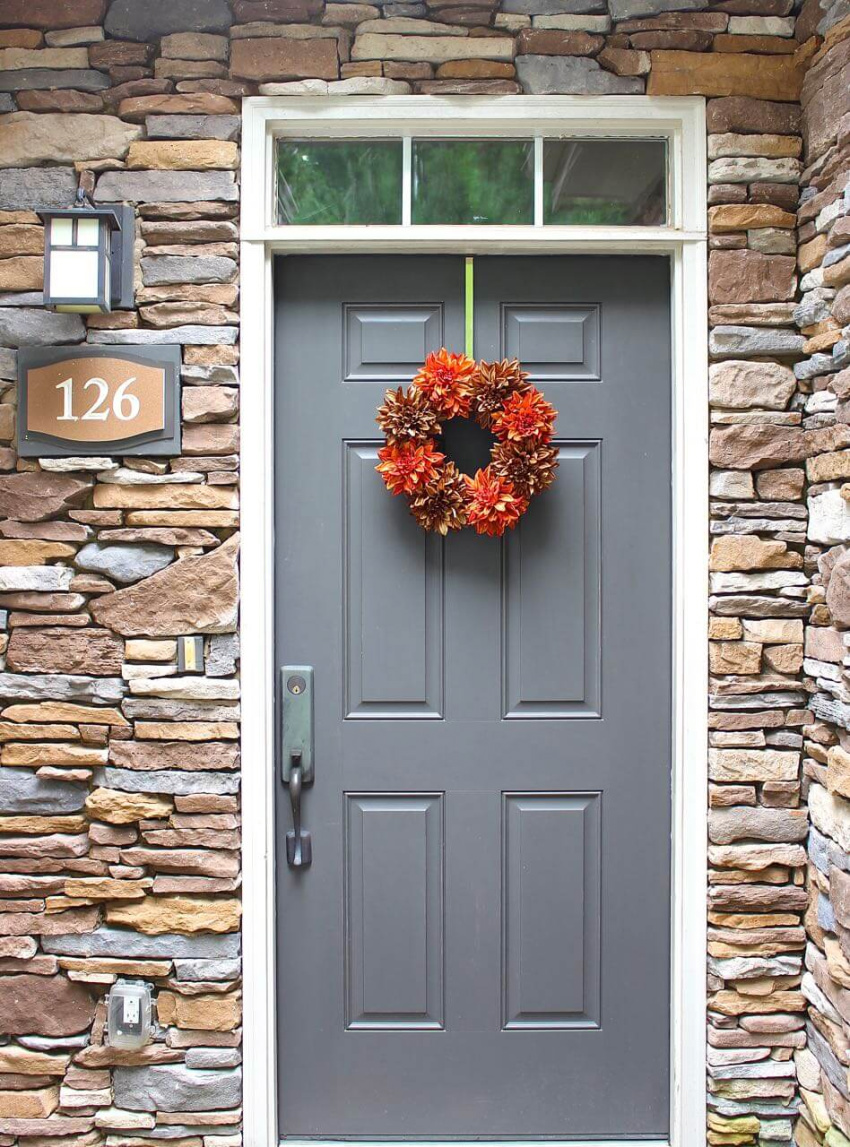 We all know how beautiful those fall flowers with big blooms can be. They are a great way to make a stunning wreath as well. Just take a walk along the yard picking up the most colorful blooms you can find. Arrange them around a metal wire and stick them with glue to create your wreath. If you don't want to use real flowers, faux flowers should also work out perfectly fine.
Grapevine Wreaths with Flowers and Leaves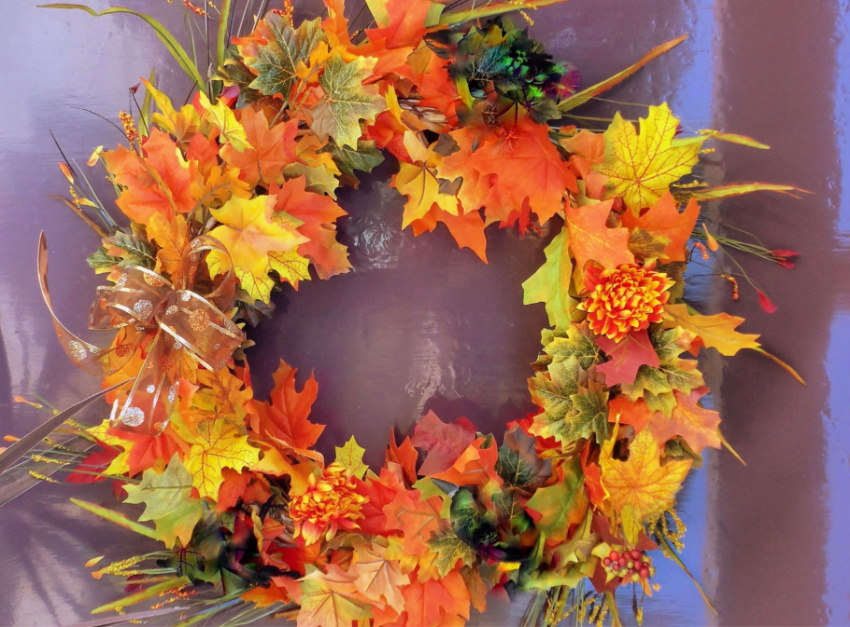 There is nothing that offers a better architectural base for your wreath than a series of neatly tied up grapevines. The vines are sturdy, perfectly natural, and readily available. To make your grapevine wreath even more majestic, consider sticking up a few blooms and leaves. You can use real or faux blooms. The effect will be the same.
Twig Wreath and Blowing Felt Leaves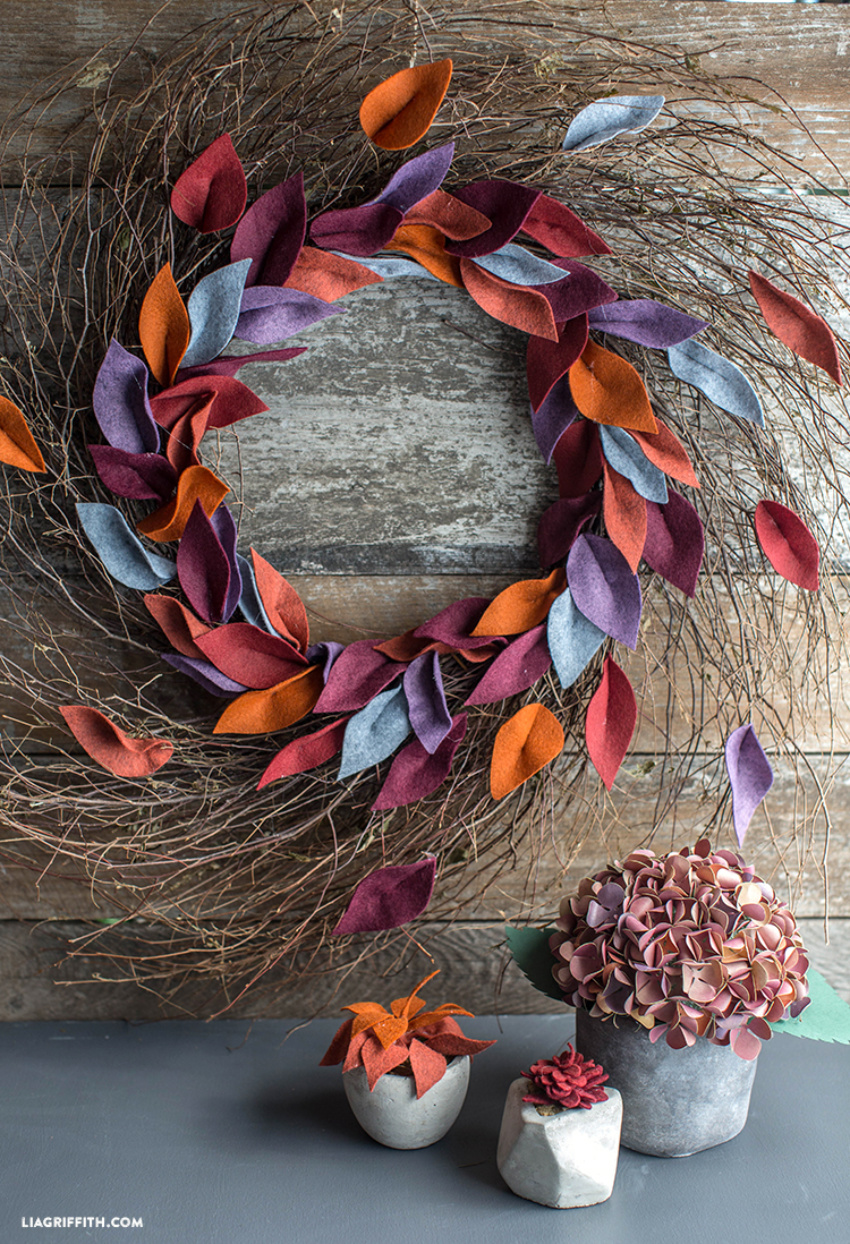 In case you are not interested in the idea of using grapevine to make your wreath, you can consider twigs instead. They are natural too and they offer the same sturdy architectural base for your wreath. The twig is designed to provide a foundation for the colorful circlets and felt leaves that follow. Just stick them up with glue and you are done.
Rustic Rosettes with Burlap Ribbons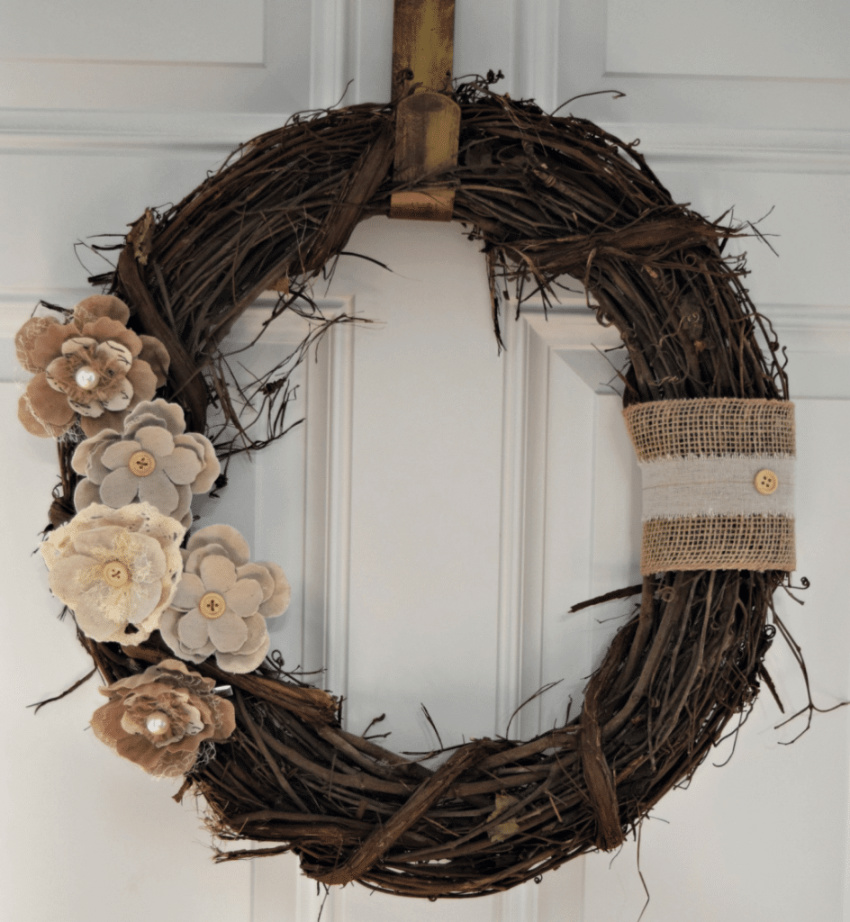 In case you want to bring a touch of rustic flair into your front door this fall, then this is the perfect wreath to go for. Rustic rosettes are incredibly unique and they bring a remarkable farmhouse-inspired style to any home. A double ribbon of burlap is then affixed on either side of the wreath to deliver an outstanding finish.
A Happy Wreath for fall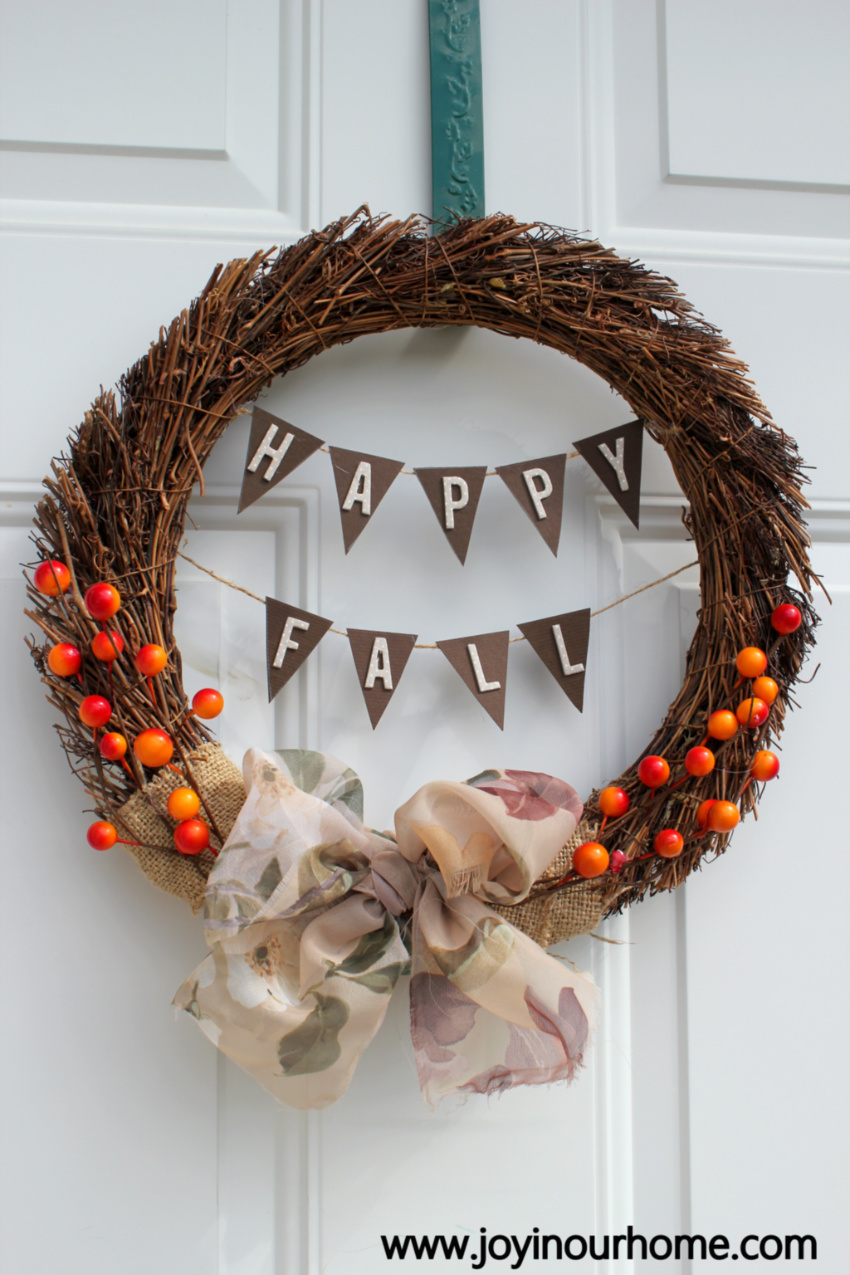 There is nothing unique or complex about this wreath. It is actually one simple DIY project. The wreath is made using large berry branches. A few colorful berries are also attached to give it a natural look. Although you can use any type of cloth to finish up the wreath, normal ribbons should do. A small message at the center reading "Happy Fall" adds meaning and love to this otherwise small craft.
Pampas Grass and Wheat Bundlers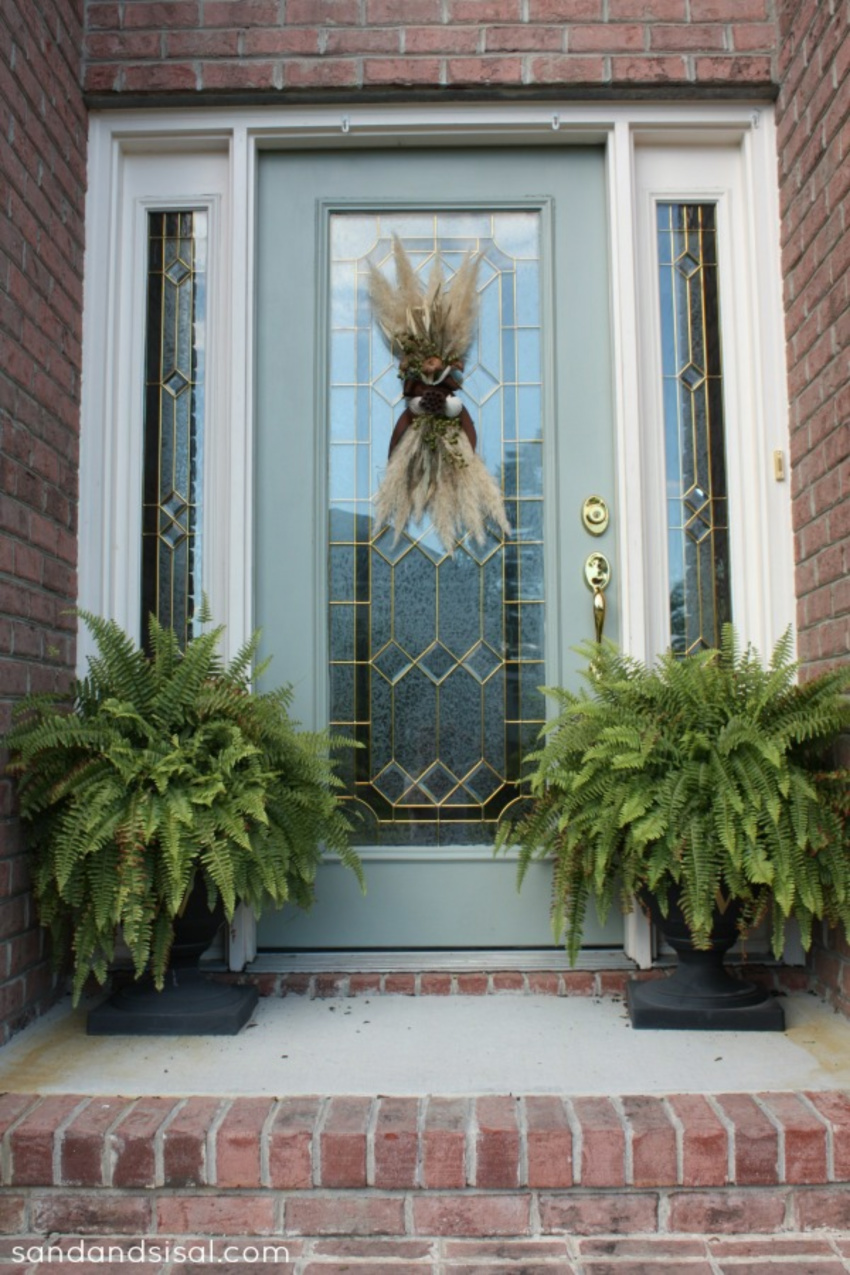 If you want to make an out-of-the-box wreath that will blow everyone away, then this is it. Pampas grass, in particular, comes with beautiful fluffy plumes that offer the perfect foundation for the wreath. Everything is tied together using twine before wheat bundles are added to finish it. It's simply outstanding to see.
Eucalyptus Leaves and Grapevines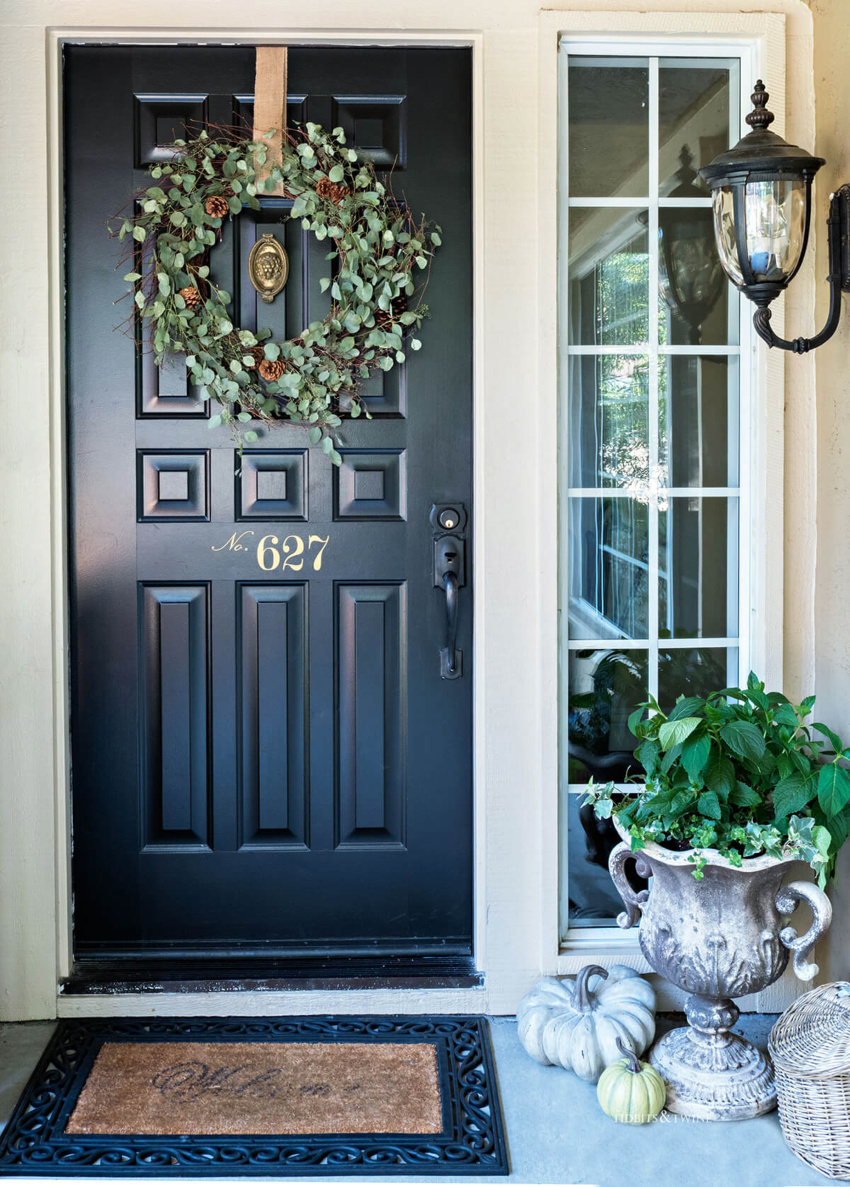 The fresh fragrance of eucalyptus leaves will definitely be the ultimate welcoming scent for your front door. The soft green color will also be a great compliment for your white or plainly colored door. The leaves are stuck on grapevines to keep that fall-inspired décor theme. It's something you will definitely like.
Need help with your home decoration or layout? Request a free quote from a professional!