It can be quite annoying for any homeowner to have a tilted floor. In most cases, this issue is caused by a faulty foundation. But you can get this fixed using a leveling service and if you have a mobile home, this post is just perfect for you.
The primary goal here is to explore some of the fundamental costs needed to level a mobile home. We will also be looking at some of the key factors that typically affect mobile home leveling fees.
How Much Does Mobile Home Leveling Cost?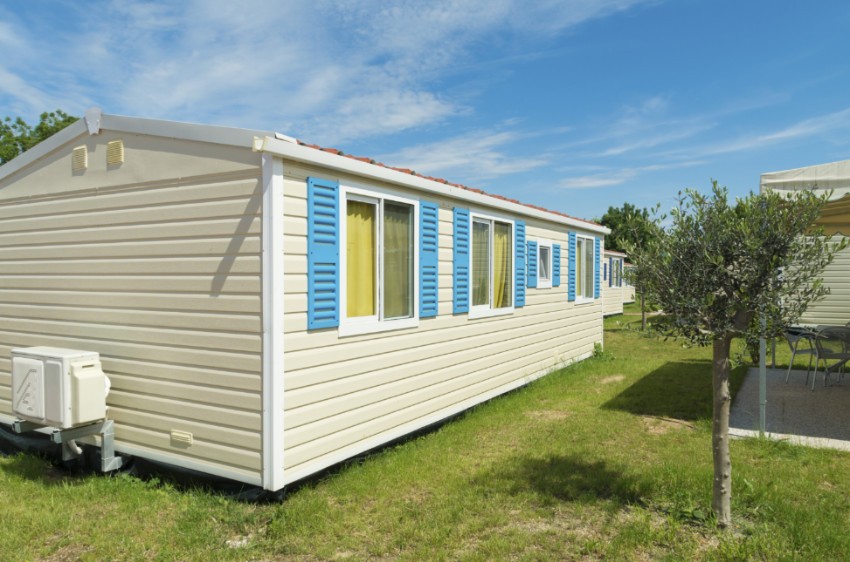 The cost of leveling a mobile home will depend on many things. But on average, most people will typically pay between $450 and $900 for the whole job.
The price may, however, go up depending on the size of your house, the type of contractor you have chosen, and the foundation repair needed for the leveling.
Nonetheless, we will break down all these factors and see how they affect the final mobile home leveling cost.
How Does the Size Affect the Leveling Fees?
As noted above, one of the key factors that will always affect the amount of money required for home leveling is size. The logic behind this is actually very simple.
If you have a large home, then it makes sense that more materials and more manpower will be needed for the job. As such the cost will be higher.

In case you have a single wide mobile home, the average fee for leveling would range between $450 and $600.

Double-wide homes will cost around $750 and $900.

For folks who have a triple-wide home, then expect to pay way more than $1,000.
Can You Level the Home on Your Own?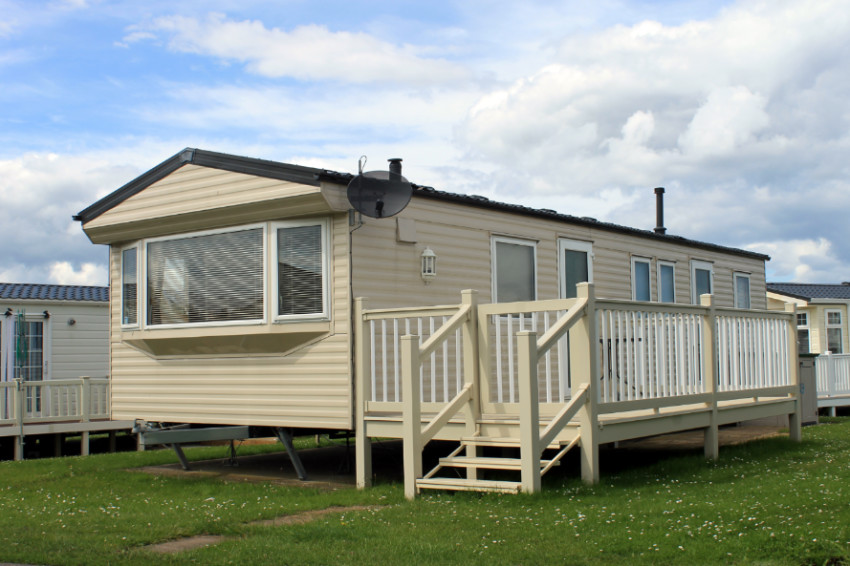 There are a few people who would try to level their own homes. Well, it is possible but not advised.
Yes, you will end up saving some money but there is just so much work needed here. Besides, not many folks have the equipment needed to get this job done.
But how much money will you need should you decide to level on your own? Well, it will depend on a few things. First, how damaged are the foundation piers? If you need brand new supplies as part of the job, then the entire project costs may shoot up.
Do you have the right equipment? If the answer is no, then you may need to hire or lease some tools. This will of course make the leveling cost of your mobile home a bit higher.
As a golden rule, always work with a professional here. Yes, they will charge a bit more but it's way better and it saves you a lot of stress.
What Other Factors Affect the Cost of Home Leveling?
In addition to the size, there are also a few other factors that may affect the cost of manufactured home leveling.
First, what is the location of your house? In most cases, you will notice that people in suburban areas typically pay more money for these services than those in rural areas.

There is also the issue of repair difficulty. The reason why your mobile home is out of level needs to be determined first before any repair work starts. If there is too much damage to the foundation, chances are you will pay more in repair fees.
How to Get Affordable Mobile Home Repair?
The great news is that there are a few steps you can take to save yourself a boatload of money when it comes to mobile home leveling near me services.
First, it is always a good idea to shop around. Look through various contracts and decide which ones offer the best price.
---
Try to negotiate the fees or seek a price break from your chosen foundation repair service. You may be surprised with a nice discount.