There is a lot you can do with that space in your backyard. But in recent years, more and more people have been installing hot tubs, and it's not hard to see why.
First, there is nothing more soothing than chilling in the hot tub after a long day. These tubs can also be used to host family and friends in a fun and exciting way. Besides, we have also seen many studies that show hot tubs could be good for your physical and mental health.
So, with these benefits, how much does hot tub installation cost? Well, in this post we will break down all the details. Keep reading!
Cost of Installing a Hot Tub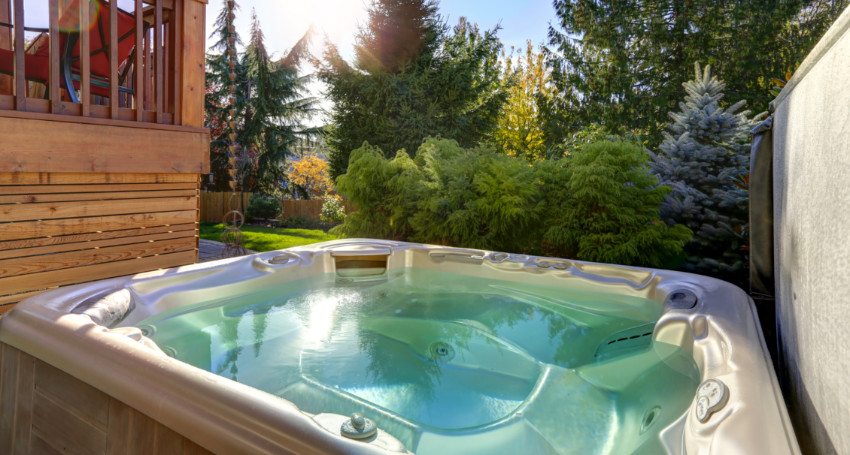 There is no standard fee for hot tub installation. It all depends on many factors, most of which can sometimes be out of your control. Nonetheless, the biggest factor is the type of hot tub you are looking for.
For example, if you are thinking of installing an above-ground tub, you will pay somewhere between $5,000 and $8,000. This will also include fees for wiring a hot tub and others.
But in case you are tight on budget, you can consider installing a portable tub. While the cost of these tubs varies, they can start as low as $500. But other high-end above-ground tubs will take you back $18,000. It all depends on the finishing you intend to put in place.
Types of Hot Tubs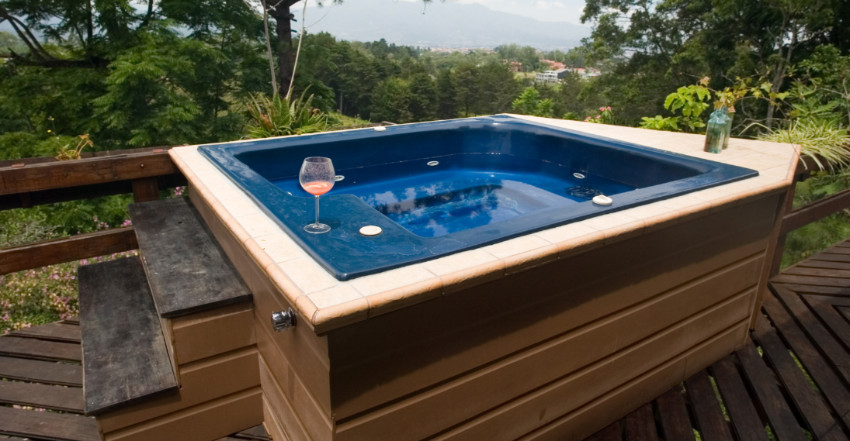 As we have noted above, the cost of installing a tub depends on the type. So, we thought it would be nice to list some of the most common types of hot tubs and give you the prices involved so that you plan accordingly.
Inflatable Hot Tub
The best tub for people on a budget or those who are renting is the inflatable hot tub. They are very affordable and when you move, you can simply deflate and move with it.
Low-end versions of the inflatable tubs cost around $500 but this does not include the installation fees. However, even with the installation fees, the cost is still low.
You don't get to do a lot, to be honest. Simply flatten the surface and place the tub.
Wooden Hot Tub
If you are looking for a higher-end jacuzzi installation, then you must pick the wooden versions. They are not just pricey but these tubs are luxurious and classy for any home.
You should, however, expect to pay somewhere between $4,000 and $10,000. The good news about wooden tubs is that in most cases, they are delivered in pieces so it should be quite easy to put everything together.
Acrylic Hot Tubs
If you thought wooden tubs are expensive, then you have not seen acrylic designs. These tubs can cost between $11,000 and $16,000 depending on the finishes you are looking for.
However, you still get value for money. Acrylic is not only easy to clean but it's a durable material that will last for years with minimal maintenance.
So, if you are thinking of setting up a hot tub that delivers service for years, this would be the best option for you.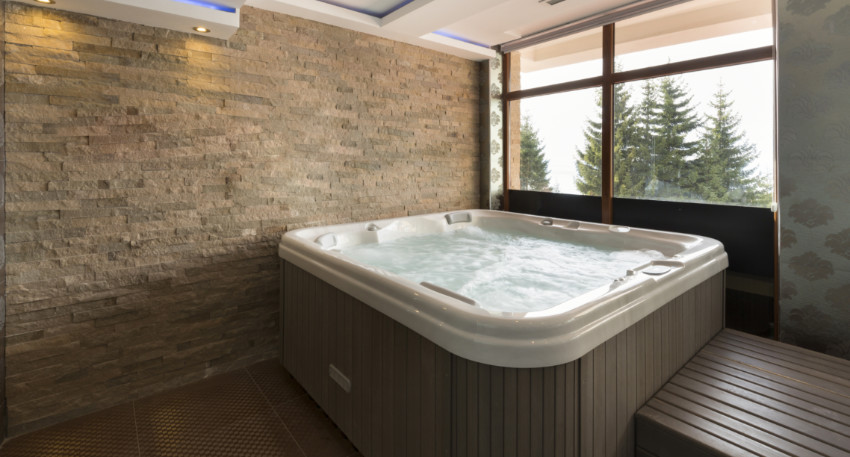 How Much Does an Inground Tub Cost?
If you decide to go for an inground tub, then the costs will be higher. The reasoning here is very simple. To build such a tub, a lot of ground will need to be removed and disposed of.
You will also need to build a strong foundation for the tub and supports around the area. This will increase the labor requirements to a large extent and in the end, the cost of an inground hot tub will be very high.
These tubs are, however, suited for people who intend to leave in a given property for long. If you are just renting out that space, consider a portable above-ground tub instead
Contact a local pro and request a free quote for a hot tub installation in your area!