There is nothing more enjoyable than basking in a hot summer afternoon inside a backyard pool. It's a dream come true.
However, adding a swimming pool to your home also offers many other benefits, including positive effects in enhancing the value of your house.
But, this project will come at a cost. As you know, swimming pool prices differ a lot depending on the type of pool you are going for and the size.
This article will break down these prices for you so that in the end, you will be able to make an informed choice.
Cost of Installing a Pool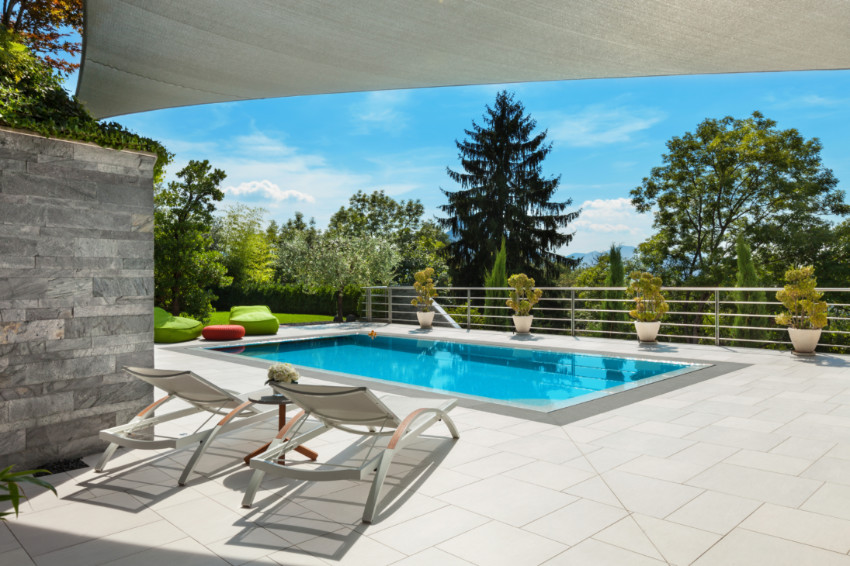 As noted above, the amount of money you pay to have a pool installed will vary a lot depending on several factors.
However, in the US people pay on average between $10,000 and $100,000. Now, that is a huge range but it's a type. You see, when it comes to pools, the variety of options available is massive.
This, therefore, means that it's possible to find a pool that costs as little as $10,000 while some luxurious designs can hit that figure of $100,000.
Either way, it all depends on how much you are willing to spend. In case you are on a tight budget, then consider an inground pool cost that is a bit lower.
Factors That Affect Pool Installation Costs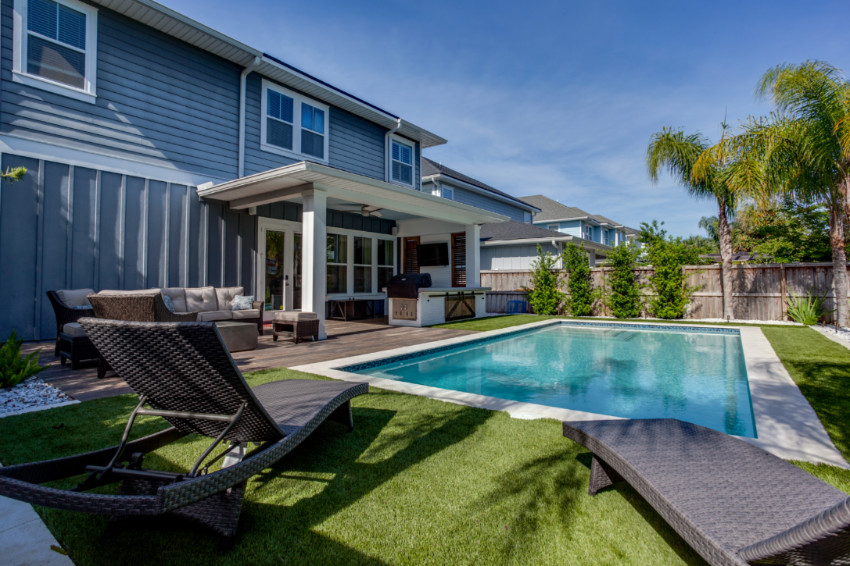 There is a wide range of factors that normally affect the cost of installing pools. Here is a breakdown of each of them:
Type of Material
Pools can be constructed with so many different materials each with a different price. Traditionally, most pools are constructed using concrete. They may also feature tile finishing but the basic material is always concrete.
The good thing about concrete is that it's very durable and above all relatively affordable. This, therefore, means that you can be able to get a good pool without spending too much money.
But there are some higher-end materials like fiberglass which are very expensive. In fact, the fiberglass pool cost can be two or three times higher than your average concrete pool.
Size
The size of the pool will also determine the pricing. For those of you who are looking for a large Olympic-style pool, then be prepared to spend money on it. The logic behind this is very simple. If the pool is large, it will need a lot more work to build, more labor, and more materials.
Permits for bigger pols from local authorities may also cost a bit extra. This, therefore, means that the final price will be high.
Finishing
You are also free to pick a variety of finishes for your pool. If you want something basic, consider going for a minimalist plaster finish. You can also add some tiling here and there but make sure you pick low-end tiles.
However, some people want the most luxurious things in life. Well, you will have many high-end options to finish your pool. For example, you can decide to go for high-end stone tiles. Some people also do advanced landscaping around the pool to create the perfect retreat.
Added Features
A basic pool will normally have very basic features. In fact, the filter is often the most advanced feature there. But you can still install many higher-end features. For example, in case you anticipate using the pool even on cold days, you can have a water heater installed.
This will make the average cost of an inground pool a bit higher. In some cases, for the safety of your kids and pets, you may also decide to install a fence around the pool. Even if you decide to use a basic fence, it will still add to the final cost to build a pool.
Building a swimming pool is something that requires some investment. But if you budget accordingly, then it should be easy to get exactly what you need.