The carpet is no doubt one of the most dominant parts of any home. It's also the easiest way to update your interior design and give your home a new lease of life.
The great news is that there are so many different carpet brands that you can go for. They come in many sizes, colors, patterns, and aesthetics. But since we all have different sized homes, it would follow that you would prefer a carpet that fits just perfectly into your space. This reduces wastage, saves you money, and makes your home look sleeker.
Below, you will learn the average carpet installation costs and how the process goes!
Carpet Installation Cost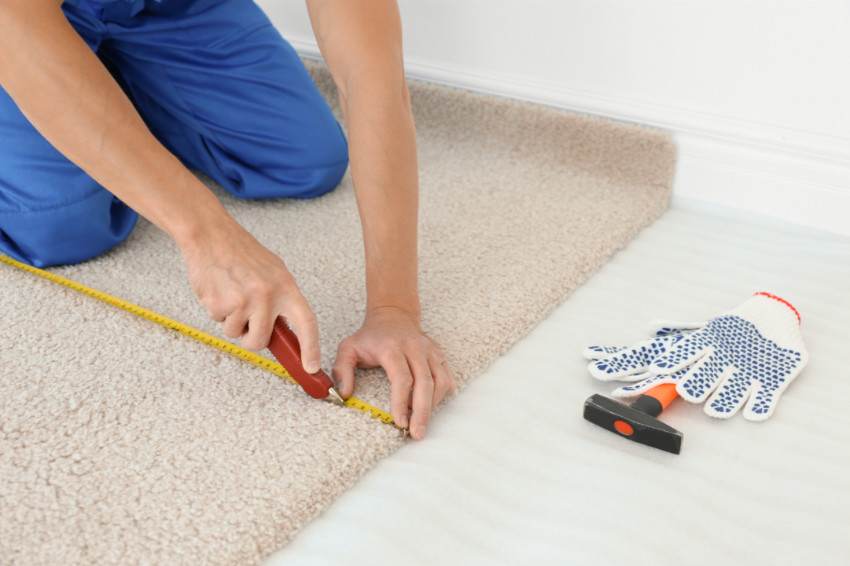 The final amount of money you pay for carpet installation will often depend on a lot of factors. The size of your home, the type of carpet you're installing, and the location of your property are some of the most common determinants.
However, on average, most people in the US will pay somewhere between $700 and $2,500. Keep in mind that this is the full cost to replace carpet and it covers everything including things like subflooring, padding, and prep work.
It will also cover the amount of money needed to buy the actual carpet. It's, however, possible to bring down the cost of carpet installation substantially. For example, consider doing the pre-work on your own since it doesn't require a lot of technical expertise.
Additionally, you may also want to purchase the carpet yourself. Yes, it's understandable that professional carpet installation companies will typically have a lot of information regarding the best carpets out there. But this is no rocket science.
With a bit of research, you too can pick great carpets, and you may even be able to shop on deals and save a ton of money for yourself.
Does the Type and Fiber of the Carpet Affect the Price?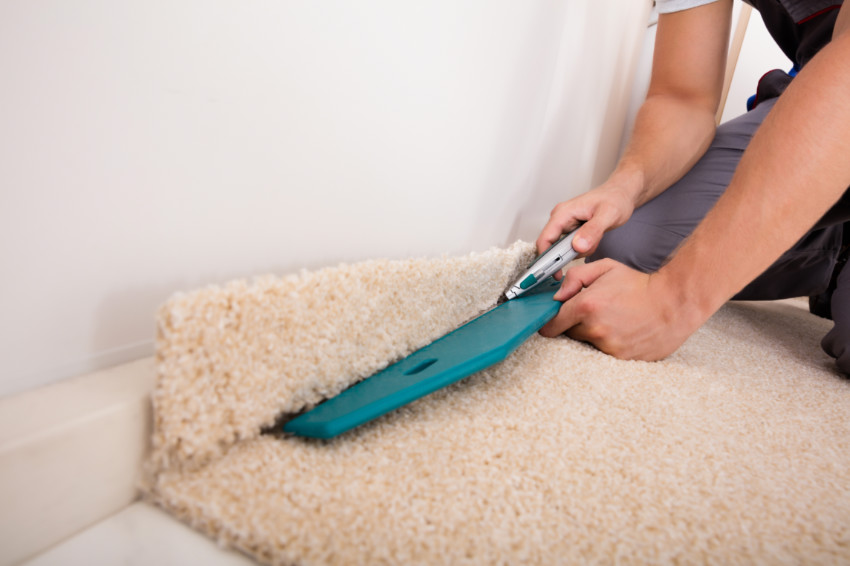 Yes, it does.
Remember carpets aren't the same. They come in different materials, densities, and shapes. It would therefore make sense that the new carpet cost and the installation fees will vary greatly.
Also, you have to account for labor time. The design of the carpet determines how it's going to be installed. This will then determine the amount of time taken in the job and the kind of expertise required to complete it. All these factors will have a bearing on the final price.
How to Save on Cost
In case you feel that the final carpet installation price is too high, there are a few things you can do to save money on your project:
Negotiate the Carpet Installation Prices
A lot of people tend to assume that the cost given by the contractor's estimate is final. Well, it's not. In fact, many carpet installation experts tend to be very flexible with the amount of money they charge. Just talk to them and see how much money you can save and what you can do to lower that price, such as picking out a cheaper carpet or going for a simpler type of installation.
Do Most of the Prep Work
There isn't a lot of prep work needed for carpet installation. Most of it simply involves cleaning the space, repairing any damage on the floor, and sometimes resealing dents. These are all jobs you can do on your own. You can even get a few family members to help. Eventually, your carpet flooring cost will be significantly lower.
Pay for the Entire Home
Doing carpet installation room by room is more expensive than just paying a flat fee for the entire home. However, this only works if your entire house requires re-carpeting or new carpet installation.
Getting a new carpet always makes your home newer and more appealing, but sometimes the costs can be off-putting for some people. But no need to worry. The breakdown above should help you save in the long run!
---
Talk to a professional and request a free estimate for carpet fitting cost to learn how much your specific project will cost!