Sweet potato pie may be an American favorite, especially in the south, but there is so much more you can do with these sweet root veggies than pies and casseroles. If you're looking to try something unique this Thanksgiving - rather than the standard candied sweet potatoes and mashed sweet potatoes - we have some wonderful recipes for you to try!
After you check out this small collection of unique recipes you'll want to eat sweet potatoes at every meal!
1. Sweet Potato Fettuccine in Gorgonzola Sauce
Sweet potatoes are so versatile you can do almost anything with them. This idea of turning it into pasta is just awesome. It's actually inspired by a winning recipe from the North Carolina Sweet Potato Commission. Did you know sweet potatoes are the state vegetable of North Carolina?
It's a fantastic twist on the classic vegetable and pasta combo, and with the cranberries and some nutty notes it tastes like heaven! Learn how to make it here.
2. Sweet Potato Biscuits with Ham and Blackberry Drizzle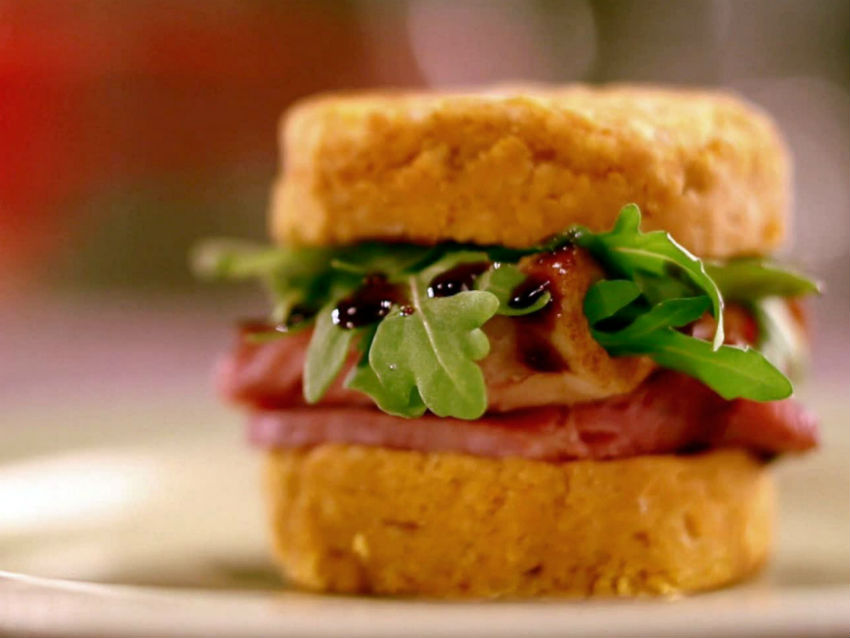 Another unprecedented sweet potato recipe - the sweet potato biscuit. Make it for Thanksgiving and it's going to be a huge hit! The blackberry sauce will taste delicious with all the other ingredients.
In fact, all the flavors compliment each other so perfectly, your guests are going gobble them up! They might not even leave room for the turkey! Check out the recipe.
3. Sweet Potato and Sausage Kale Soup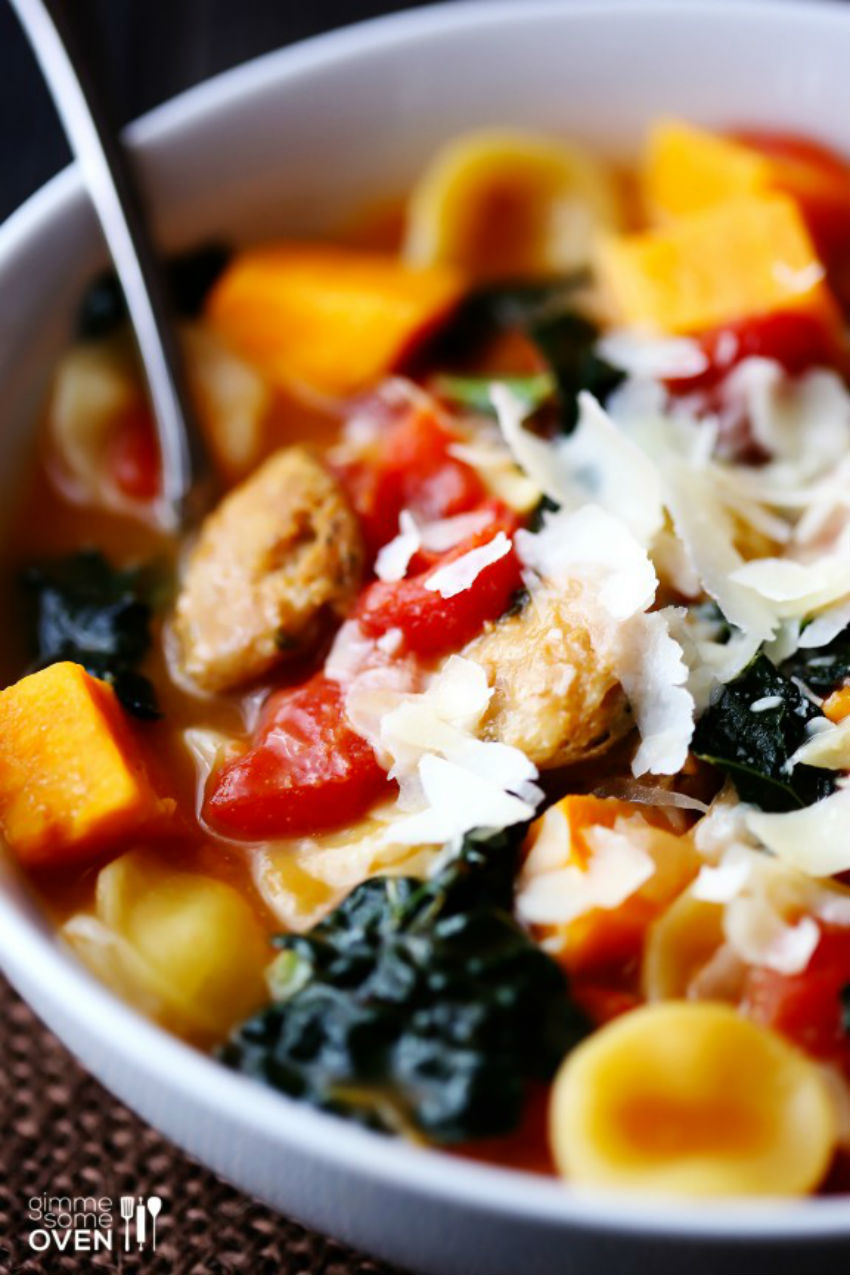 Once upon a time a creative soup genius decided to add sweet potatoes to a soup and the world since then has never been the same. Okay, this may be a little exaggeration, but this little fable of ours illustrates what a favorite this soup is around here.
And after trying this recipe you'll want to add sweet potatoes to soup all the time. Sweet potato soups are perfect for cold winter days, which are not so far away.
Learn how to make it here.
4. Roasted Sweet Potato Salad with Warm Chutney Dressing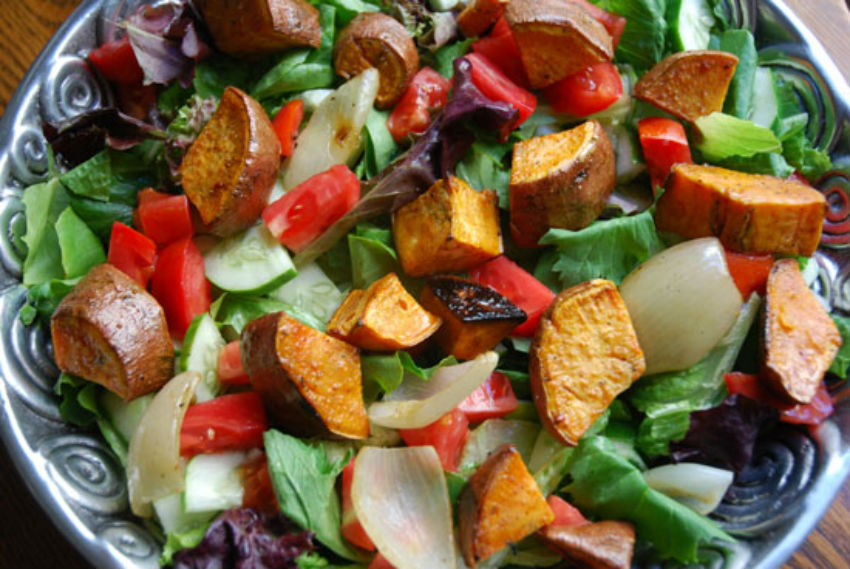 This is close to culinary perfection - a perfect side dish for the holidays that is both beautiful and tasteful (no marshmallows on this one) that may become a holiday staple in your family.
Here's the recipe!
5. Maple Sweet Potato Cups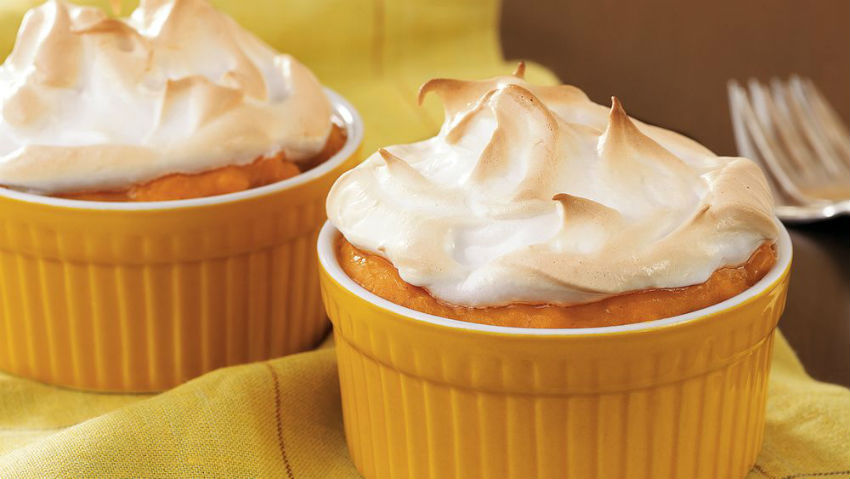 Serve these easy-to-make treats topped with meringue in small ramekins. You'll make a huge success without having to spend hours in the kitchen (they take about 25 minutes to make).
They are as pleasant to look at as they are to eat. Here's how to make them.
6. Creole Shrimp and Sweet Potato Grits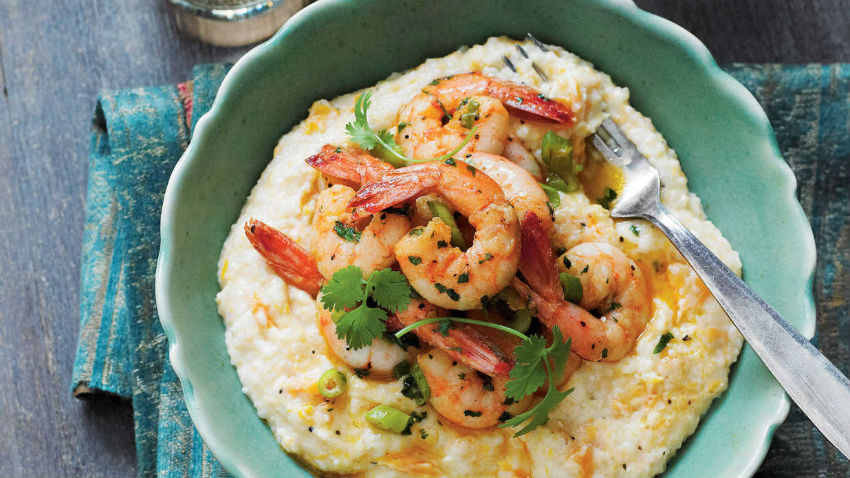 This dish will take you down to the Gulf Coast and you'll almost be able to hear New Orleans jazz with each bite. Sweet potatoes will add some sweetness and you're free to add as much hot sauce as you want. With this recipe you can get a little crowd well-fed without spending too much money. And you'll get a ton of compliments, too.
Here's how to make it.
7. Sausage and Sweet Potato Squares with Lemon Garlic Mayo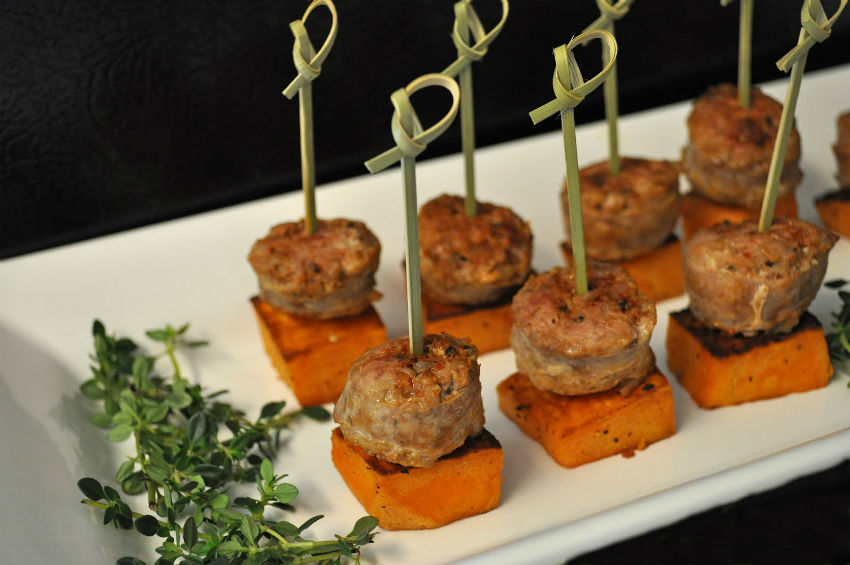 These are hearty and great looking appetizers that are perfect for a party. Dip them in lemon garlic mayo and they taste so good. They are pretty easy to make and you don't need to be a food stylist in order to get it looking this right.
Learn how here.
8. Sweet Potato Casserole Hotcakes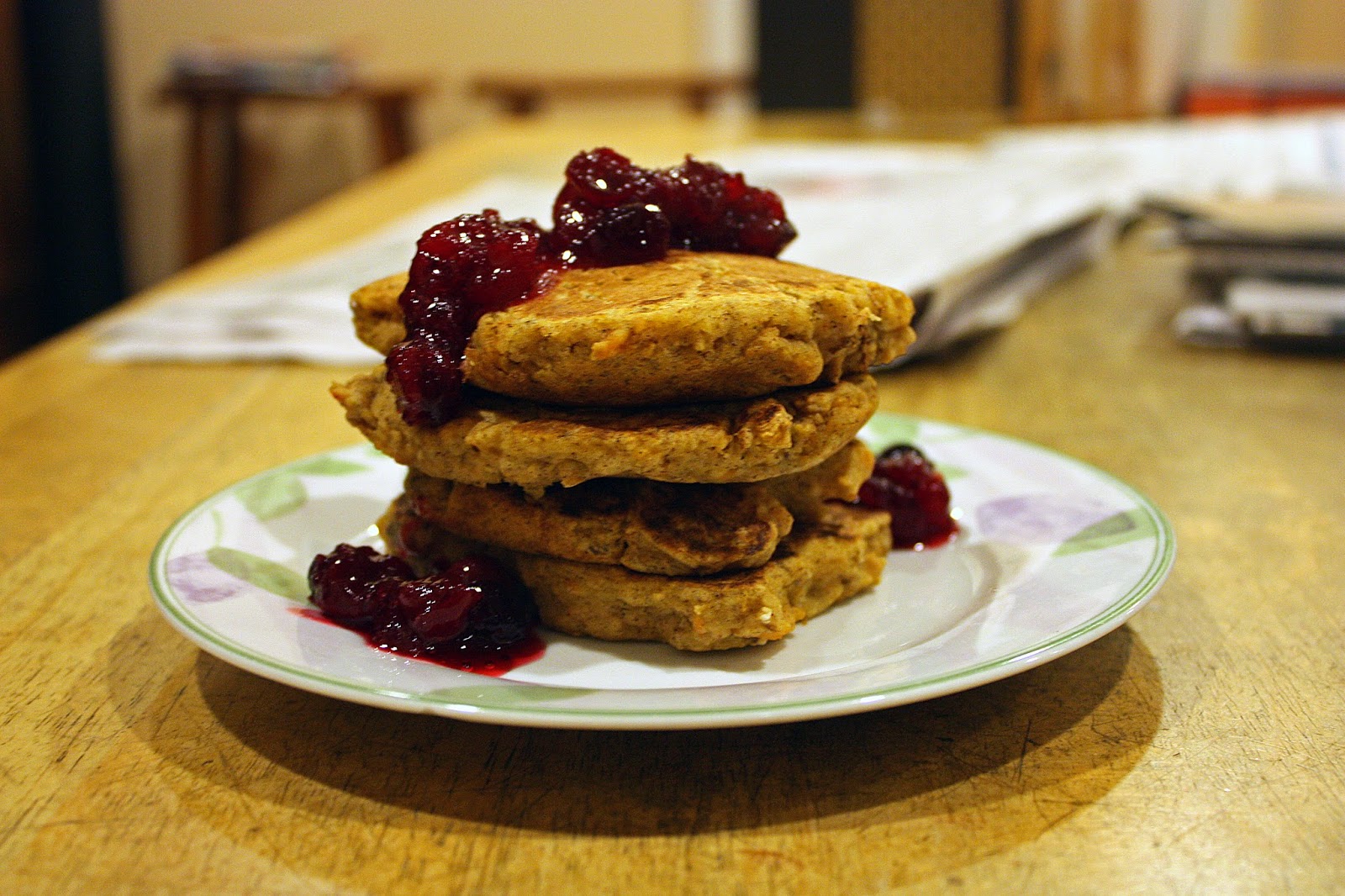 This is actually a great way to use your sweet potato casserole leftovers. Add cranberry syrup and enjoy every bite. Check out how to make it here.
Sweet potatoes are considered to be a superfood. They provide vitamin A, low glycemic fiber, and carbohydrates. They are also one of the healthiest appetite inhibitors, but at the same time they give the body energy, slowly releasing glucose and therefore helping control diabetes.
Using sweet potatoes is a great way to boost your Thanksgiving dinner and surprise your family and guests.
Do you have any extra ideas for sweet potatoes? Let us know through the comments below or our Facebook page.