Bathroom renovation costs are the second highest of all rooms in your house, beaten only by the just as frequently used kitchen. So when you're looking to do some bathroom remodeling it's easy to feel a bit overwhelmed by all the details and specialties which are gathered in such a small area. Still, it is possible to lower the cost of bathroom remodels by making small changes to the plans and products you're already considering. Use this handy guide to make sure you're getting the best value possible on your new bathroom.

Splashes of color
The classic bathroom look is white, clean, and often boring but remodeling your bathroom could cost as little as a can of paint. Liven your bathroom up without breaking the bank by applying thoughtful accents of color throughout the design. You can even find paints which are mold and mildew resistant to reduce the damage your walls suffer over time and increase the life of your bathroom's new look.
Let there be light
With all the money that goes into your bathroom remodeling, the cost of lighting may be far down on your list of priorities. But, it doesn't take much to increase the lighting options in your bathroom and more clearly show all the results of your renovation. Plus, more light is sure to make the design more inviting and, when done right, can make the entire room seem bigger and better than ever, which is good for both your purposes and your house's resale value.
Update hardware before fixtures
It's pretty logical that some of the biggest influences on the cost to remodel a bathroom come from replacing major fixtures, the bathtub, sink, toilet, etc. So before you rip out the porcelain try updating the hardware on it. New faucets and handles in attractive finishes like brushed nickel can make a great deal of difference in your bathroom's look. Be sure to add complementary hardware details on things like the medicine cabinet, towel holders, and wall accents to create a design theme which flows throughout the whole room.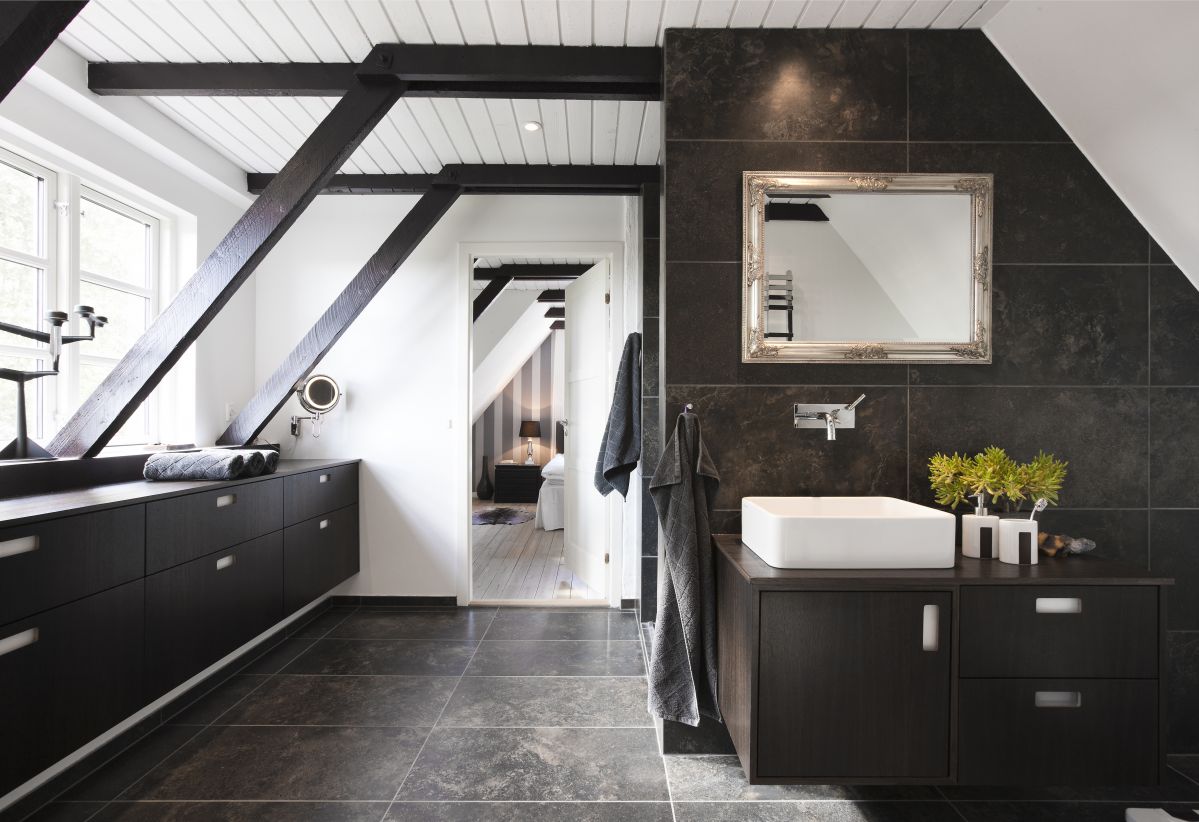 Make ventilation a priority
The cost of remodeling a bathroom is largely increased because of three factors: the complex combination of remodeling specialties present, the high ticket price of fixtures, and the high likelihood of damage to the room prior to starting. Because your bathroom has such a large concentration of humidity and moisture in the air it is almost inevitable that you'll experience trouble with things like mildew and mold. An appropriate ventilation system can do wonders for the lastability of your remodeled bathroom and can be bought and installed for as little as $300 depending on the size of your particular room. Use HGTV's detailed guide to find the one that's right for you.
Go green, save green
The new environmental movement in home design is much more than just a fad. Environmentally friendly toilets, sinks, and showers are designed to save you money on your water bill and are quickly becoming even more affordable than their traditional competitors. Your bathroom remodel costs can be greatly decreased by checking into these options and, alternately, considering a professional refurbishment of your existing fixtures rather than bringing in new ones. Even a fresh coating of caulk and grout around your bathtub, sink, and toilet can help you upgrade your bathroom significantly.
The cost to remodel a bathroom is one of the most intimidating factors which homeowners face when considering the work, but with a little creativity, flexibility, and the right help, you can get a bathroom which you can be proud of for less than you think.