Our laundry rooms are becoming smaller and smaller. Partly because people don't do laundry as much and partly because many people don't think laundry rooms need to be spacious. Those who take care of the house know how this space is important in our daily lives. To help you organize your laundry, we have selected here five inspiring ideas for you to make the best of your laundry space and your time.
1. Hang up a change jar to collect all the spare coins you find in your pockets.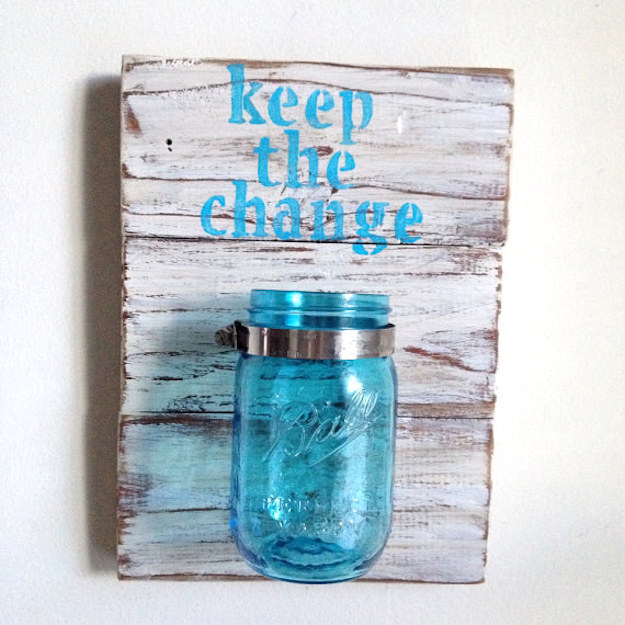 This pocket station is a decorative item but it's also very functional.
2. If your room is too small for an ironing board, make a DIY version that fits on top of the dryer.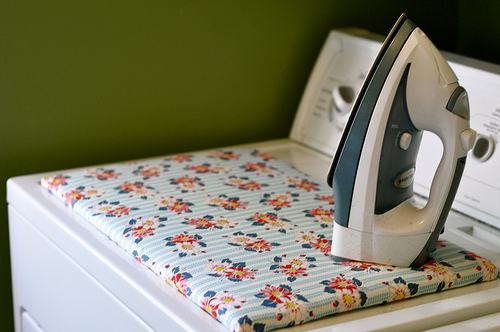 Even if you hate ironing, or perhaps exactly because you hate it, a good board is very important. If you don't have a lot of space, make one fit on top of the dryer.
3. Slide a slim cart into the tiny space between your washer and the wall.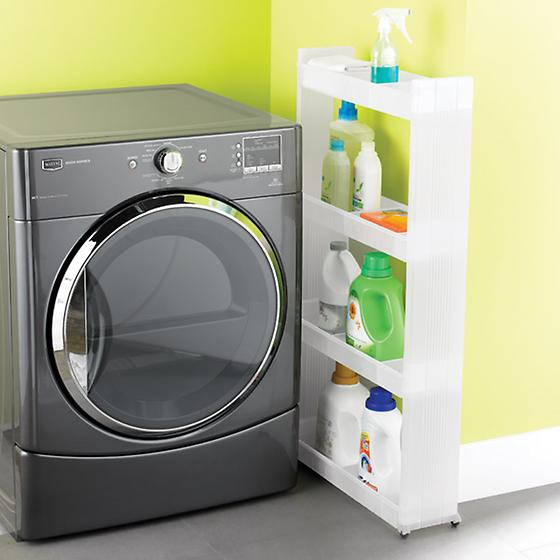 Use it in a laundry room between the washer and dryer, in a small bath niche, a storage closet, or unused space in a kitchen. The casters make it easy to pull and then roll away for storage.
4. Hang an over-the-door rack on the inside of your laundry room door to store laundry and other cleaning supplies.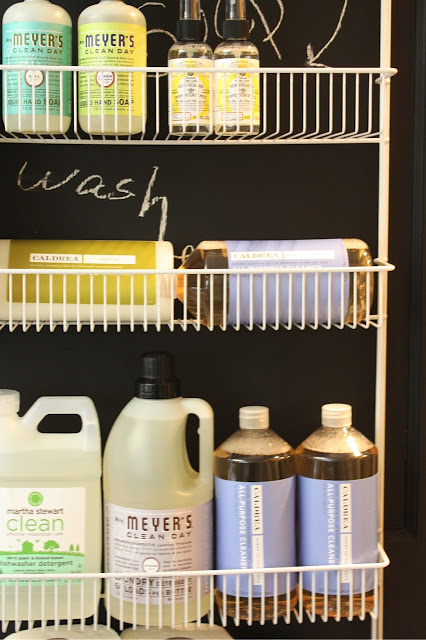 Before you hang the rack, paint the door with chalkboard paint and label where the supplies go, so you won't have to hear the kids say, "I didn't clean it because I don't know where the cleaner is."
5. Store pods and powder detergents in glass penny candy jars.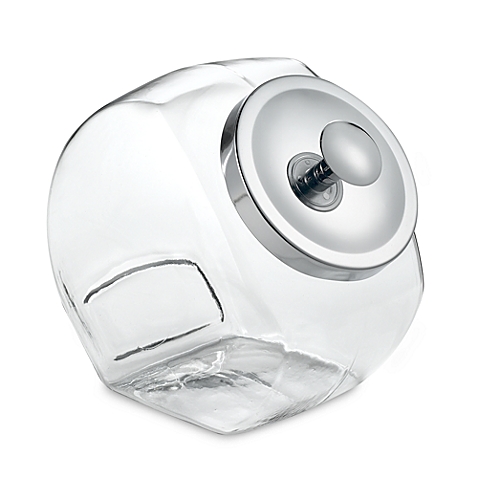 This glass cookie jar is just like the ones found on countertops of favorite ice cream and milk shake shops.
For the laundry room to work efficiently, it needs to be organized and well equipped, and once you start organizing it, you will be able to organize the rest of the house. Check more brilliant ways to keep it tidy here.