If you need someone to keep up the functionality of your home or work on several small projects that could take a couple of days, you should hire a handyman. Handymen are great for handling various projects that do not require a license or any sort of special training. They are also more flexible and are able to work with a wider range of jobs than most contractors or specialized professionals. Handyman services can be very useful for jobs such as replacing washers, repairing sticky windows, and caulking around sinks. They usually are more knowledge, skilled, and experienced than most homeowners and can usually handle problems regarding basic plumbing, heating and cooling, painting, and electricity. Bigger projects like remodeling, rewiring, roofing, or making major repairs are better suited for licensed contractors. However, handyman services are many times less expensive ranging anywhere from $50 to $400, depending on the magnitude of the job and the time it takes to complete. It is always helpful to have an extra pair of hands for your project and can end up saving you a lot of time and energy.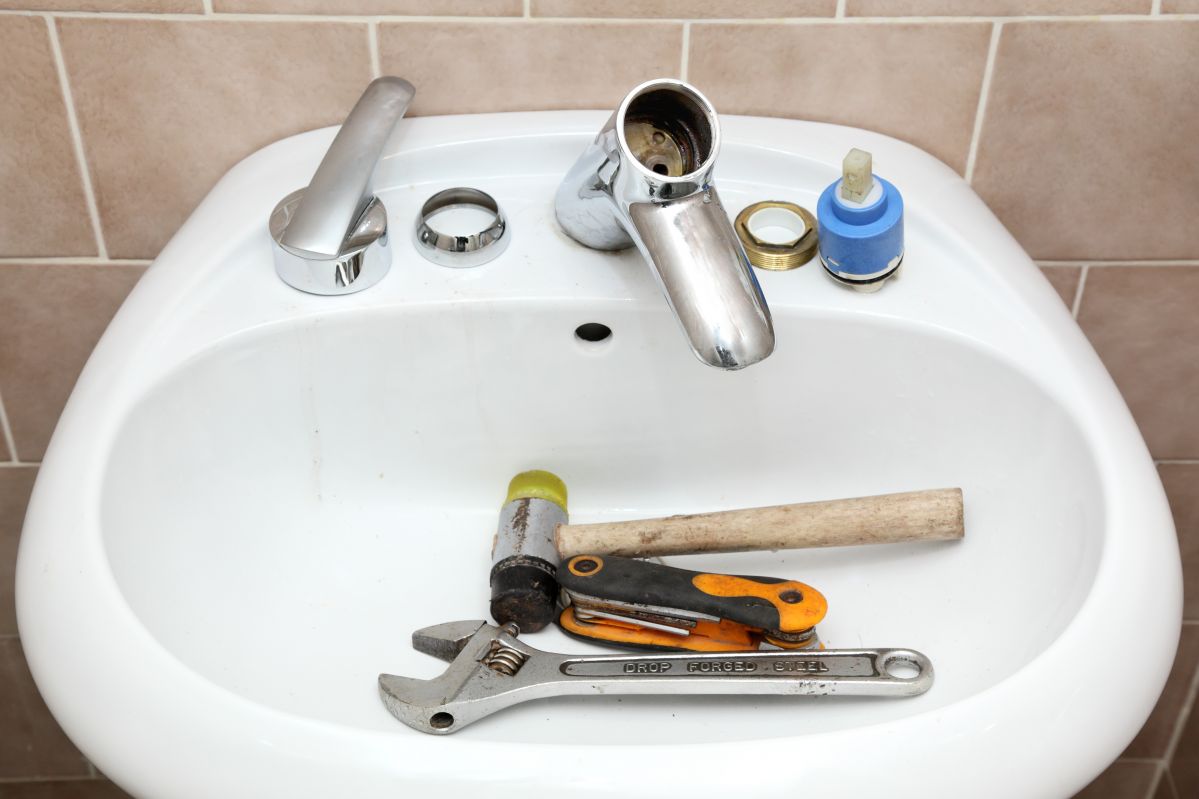 Hiring a handyman is great for four reasons: simple remodeling, affordable pricing, quick services, and are very flexible.
Sometimes, it is not always the smartest idea to remodel your entire bathroom and instead, easier and cheaper to make quick and simple fixes that can still transform the room. When you only want a new sink, new tiling, or shower fixture installed, handymen are perfect for the job. They also charge much less than contractors because they deal with smaller scale repairs and installations. Thus, it doesn't make sense to hire a contractor for something so minor. Handymen are also usually able to fit you in as soon as possible, unlike many contractors where scheduling months in advance is necessary. Especially if the problem needs immediate attention such as a plumbing leak, frozen pipes, or faulty heating system, you need someone to come fix the issue right away. As I have said before, since, handymen do not specialize in any one sort of thing, they are capable of performing all different kinds of jobs. You can save yourself the time and frustration of searching for multiple people when hiring one reputable handyman can take care of all your household needs.
During the summertime, cleaning and removing any mildew on your siding is a common request for many handyman services. It is important to maintain your siding by removing or repairing any parts that are damaged due to the weather. Many homeowners decide to fix their gates and fences in the summer replacing out broken parts for new sturdier ones. In the winter and fall seasons, there is a higher demand for services regarding fixing the heating and cooling systems inside many homes. In addition, most homeowners, during this time, demand services to clean out their washers and dryers to prevent any catastrophes, such as lint build up or machine jamming, from happening. This also applies to sinks and toilets that get cleaned out in order to prevent any major clogs that could bring in costly repairs.