For many homeowners, organization is a huge mess. Trying to find a home for everything seems impossible. If that's the case, it's time to move on from standard organization and get creative. These creative organizers will keep your home neat and tidy and allow you to find a home for everything you own.
A Knife Drawer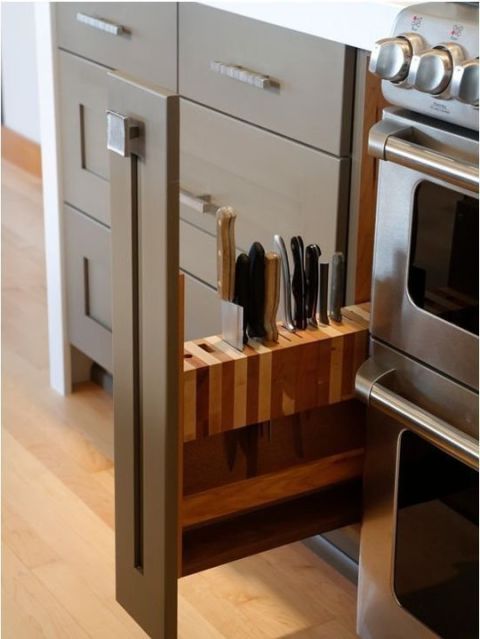 Here, a narrow drawer takes advantage of the slim nature of knives and keeps the sharpest tools in your cooking collection stored safely away.
Laundry Basket Drawers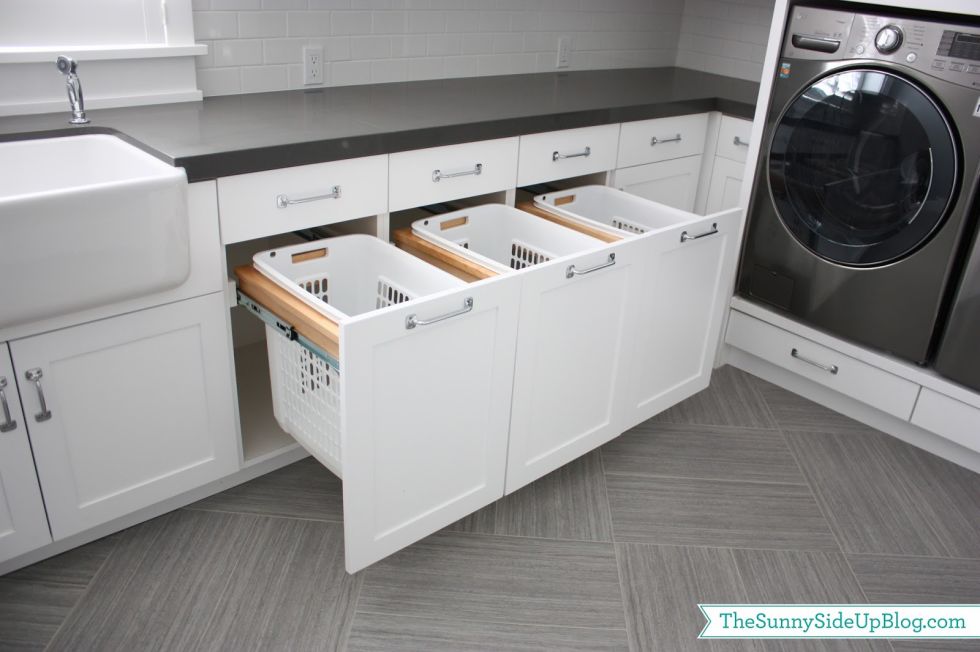 The easiest way to keep your laundry room clean is to tuck your bins of dirty clothes out of sight. These three extra-deep drawers even offer enough space to separate by cycle - colors, darks, and whites! We're swooning.
A Movie Library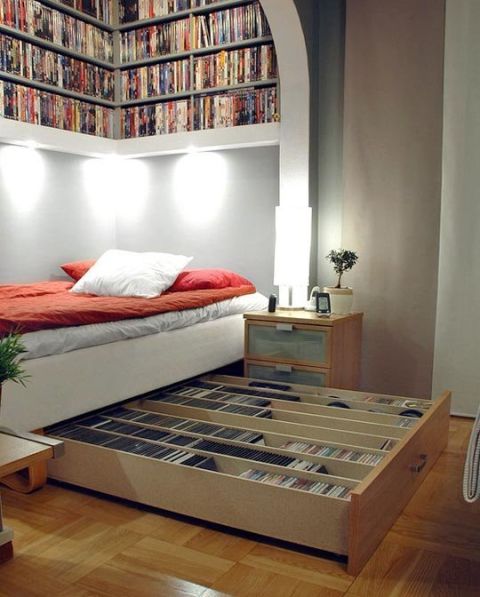 So many DVDs, so little space. If you're an avid movie watcher, this is the two-in-one you need: It's a movie viewing area with enough storage for your entire library - both on top of the bed and below it.
Smart Stair Storage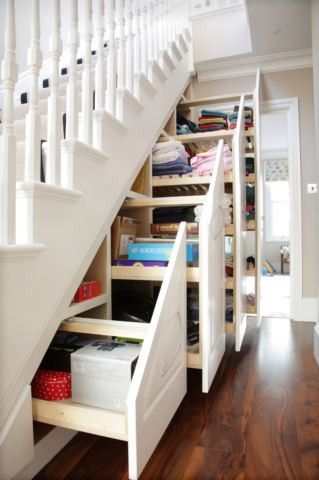 Awkward under-the-stair space usually goes unused, but here a savvy homeowner added built-in storage that holds odd and ends that usually don't have a home. Brilliant.
Food Storage Drawers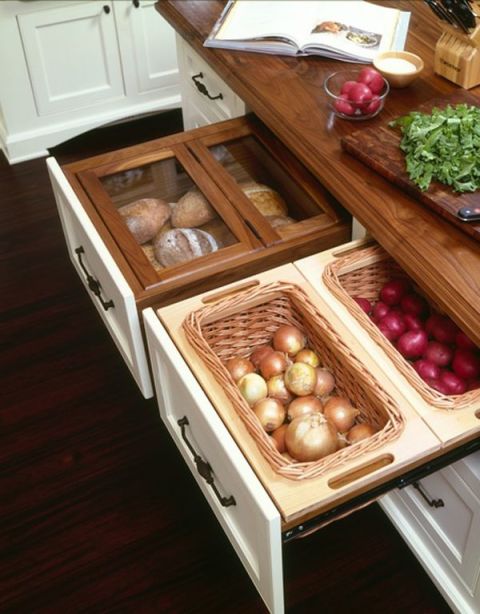 Since onions and potatoes shouldn't be stored together (they make each other spoil faster) this pull-out drawer with separate baskets for each is a lifesaver. Meanwhile, a drawer with a lid keeps bread from going stale.
Visit House Beautiful for more ingenious organizers you'll want in your dream home.