For women, a makeup routine is essential - sometimes even sacred. But, when you're battling for valuable countertop space just to spread out the entire makeup collection you own, things can get hectic and stressful.
Even if you have a huge bedroom, having your own designated vanity space will make you feel complete. The ideas we have in store here will showcase the best storage space for your makeup, as well as the best lighting!
Mint Madness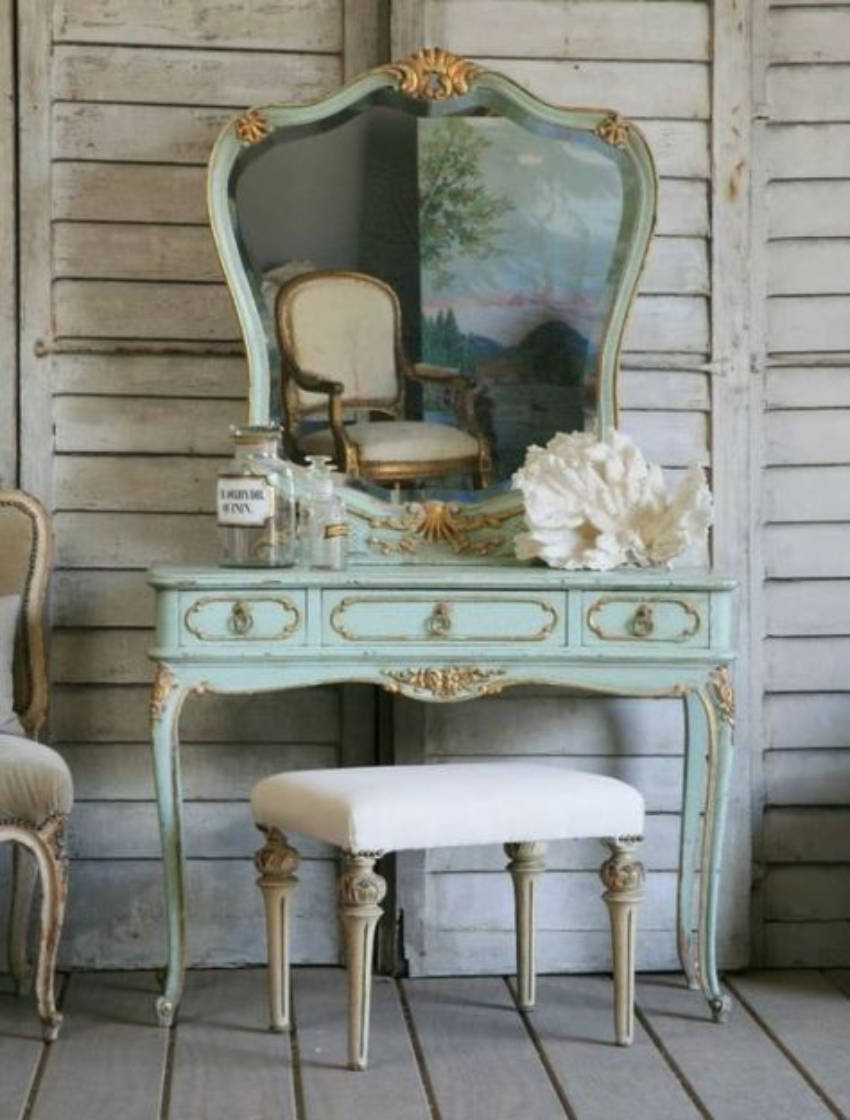 Pastels are currently in vogue and for a good reason. They are enough if what you are seeking is to give your room a twist without it being overbearing. What's more, neutrals pair incredibly well with this refreshing shade. This look is classy and simple at the same time, especially with a wide-rimmed mirror and mint desk that's accented with gold.
Modern Meets Vintage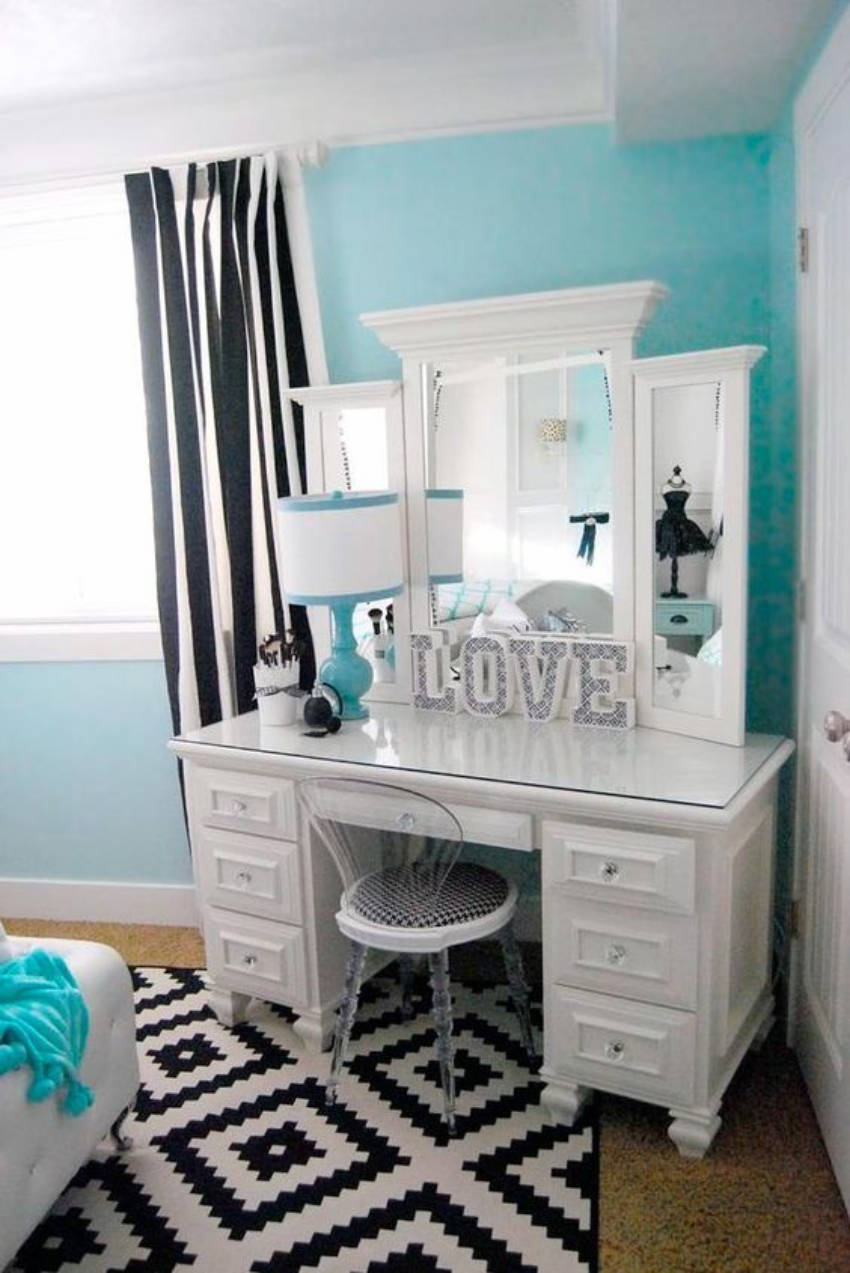 This design concept combines an upholstered seat that boasts of a 50s look with wall hangings and a modern vanity. All these create a dreamy atmosphere which will inspire you every single time you use your vanity table. Shadowboxes, framed letters, paintings – you can hang anything on your vanity mirror. You name it!
Timeless Elegance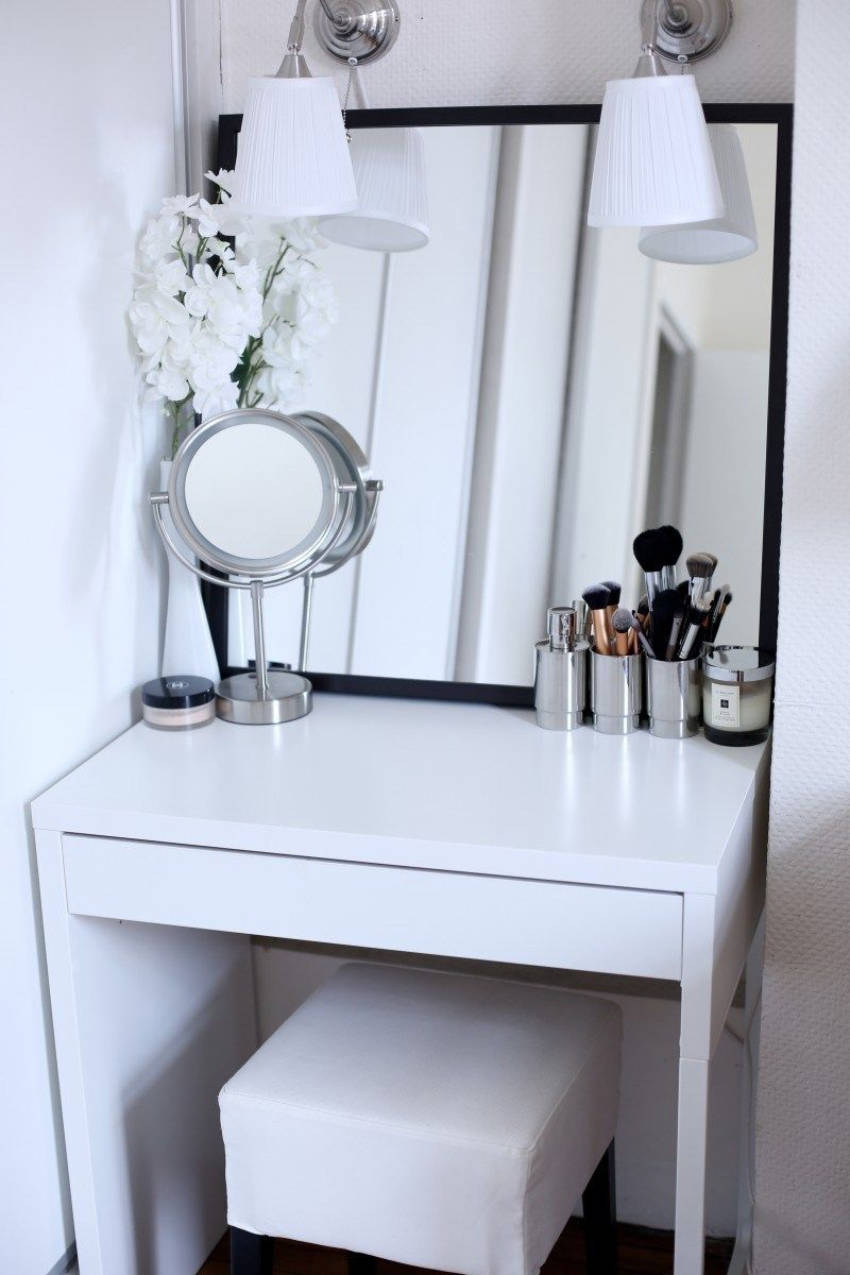 Comfortable and eclectic – these are words that you thought won't pair well together. However, this vanity design has meshed them seamlessly. For this, you will need a simple table. Accent it with a couple of glass-bodied lamps. A framed mirror will add the right touch of elegance. Choose one that has a metallic color. You can achieve this without going over the top.
Lighting is Everything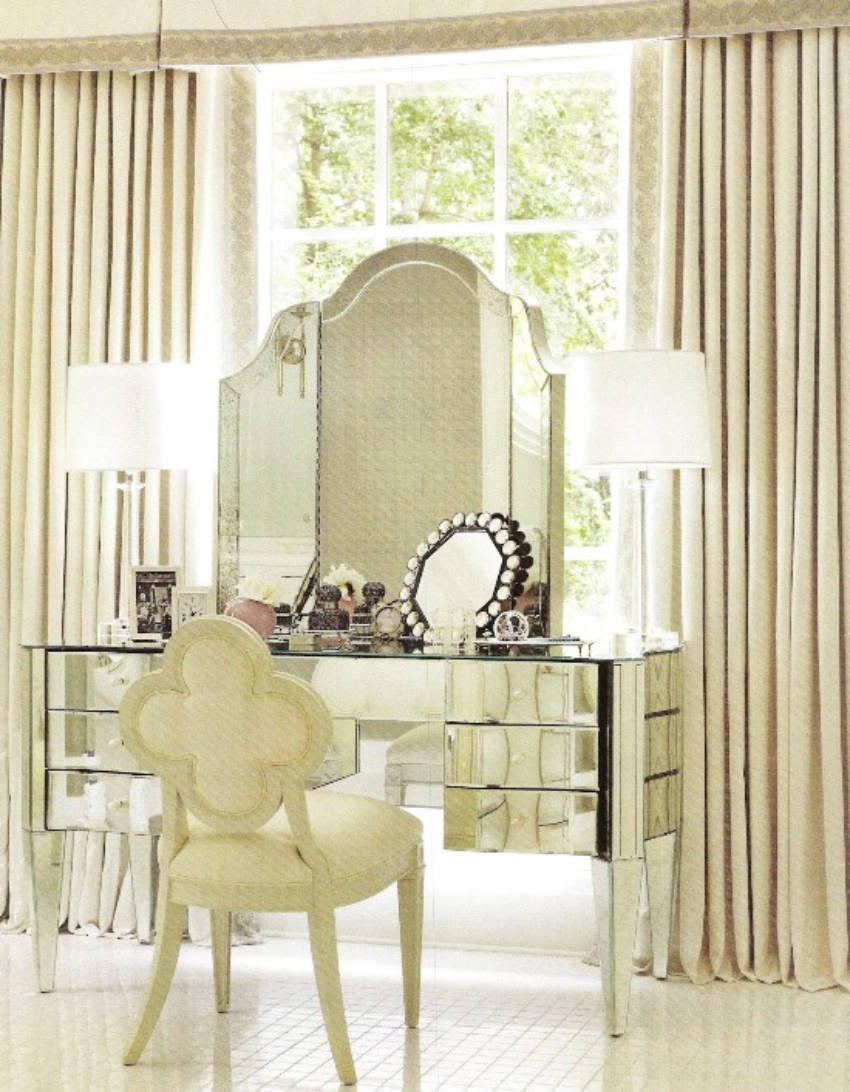 Natural lighting can do wonders for makeup and hair application. This means that it would be best if you set your vanity beside or in between windows. Now, you have ideal lighting every time you primp in the morning. Steal or splurge on a sophisticated yet cozy chair in any color you like. You will finally feel like a queen. Complete the entire setup with makeup that's sure to dazzle everyone, and you're set!
Movie-Star Status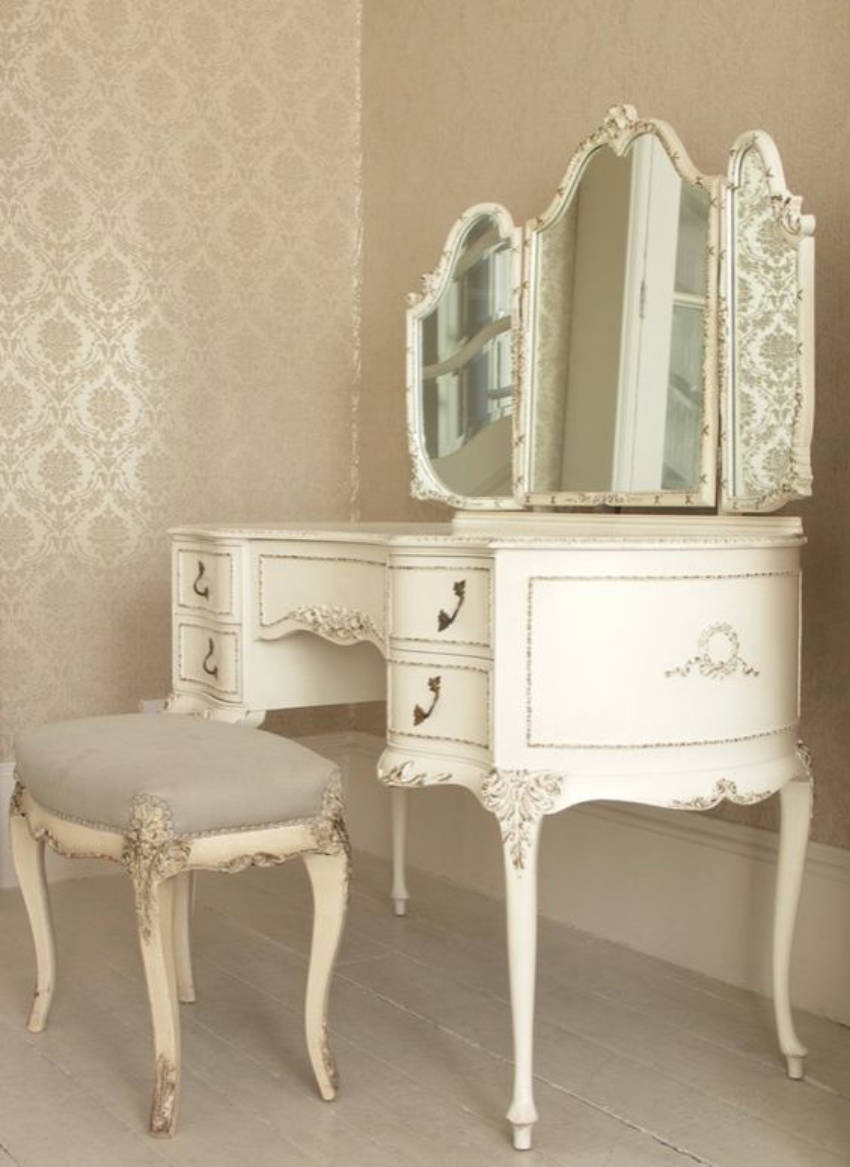 Glam up every morning by transforming a corner of a walk-in closet or your bedroom into a mini-prepping oasis. Give it all white features to have a makeup and dressing station that's both functional and modern. To ensure your makeup is flawless before you face the world, invest in an excellent lighting fixture.
Bring it On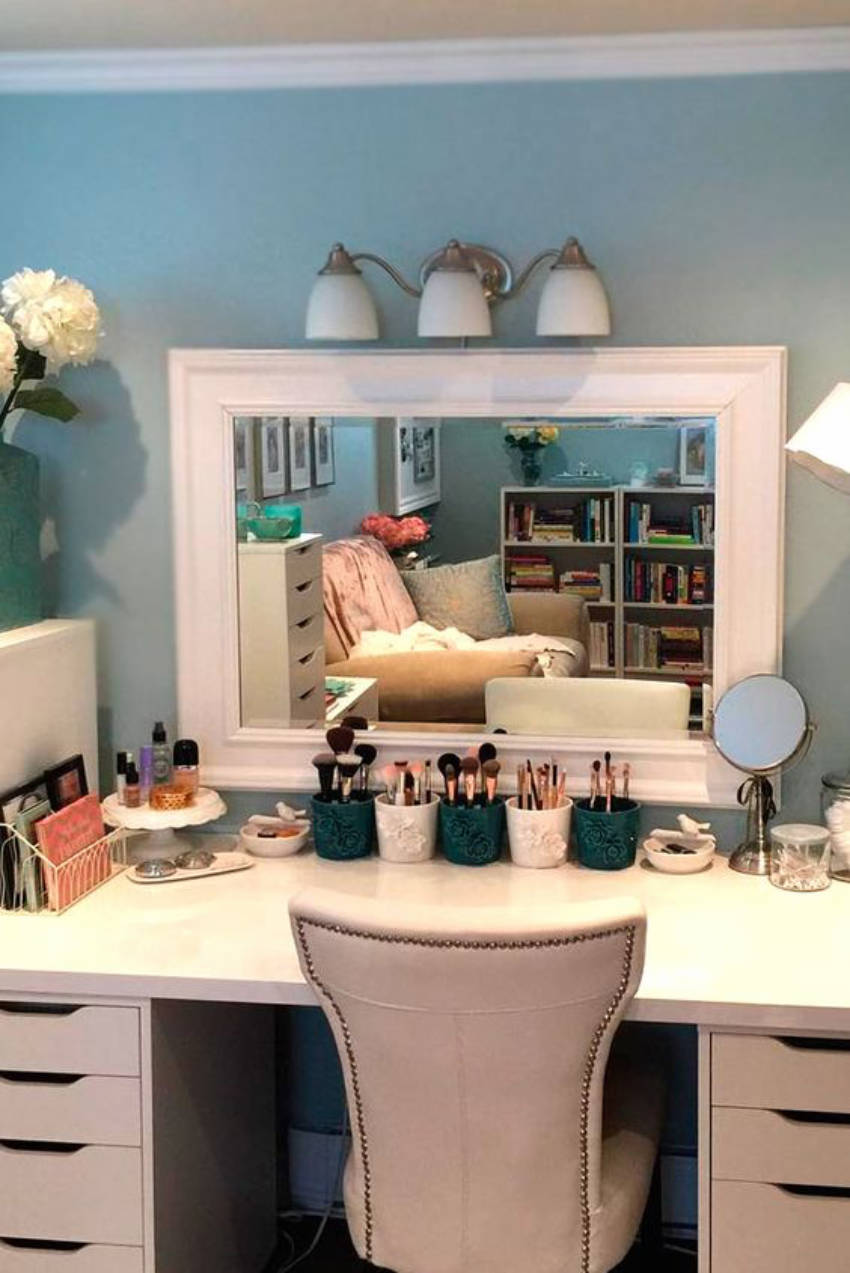 Being organized early morning is often hard for us to follow through. However, it is crucial that you start a day off right. Head to the store for a vanity table that has a lot of drawers. This will help you stay organized every single day even as you go about your usual makeup and hair routine. Built-in storage would be ideal as it will also help in removing clutter.
Wire Loop Vanity
Do you want to add an earthy vibe to your makeup and hair routine? You'll get exactly what you want with this gorgeous wire loop vanity table. By reducing clutter, you can create storage through glass jars, vintage tins, and a vanity organizer.
Simplistic Glam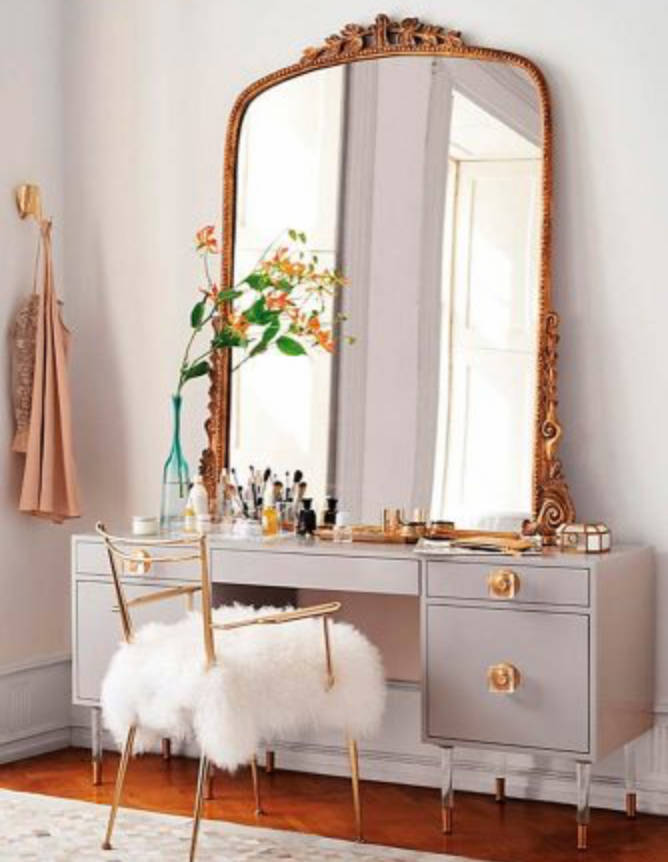 For this concept, pump up the glamor. A vanity table is best complimented with a gold Chiavari chair. Now, you have a designated nook where you can do your makeup and hair in peace - and in style!